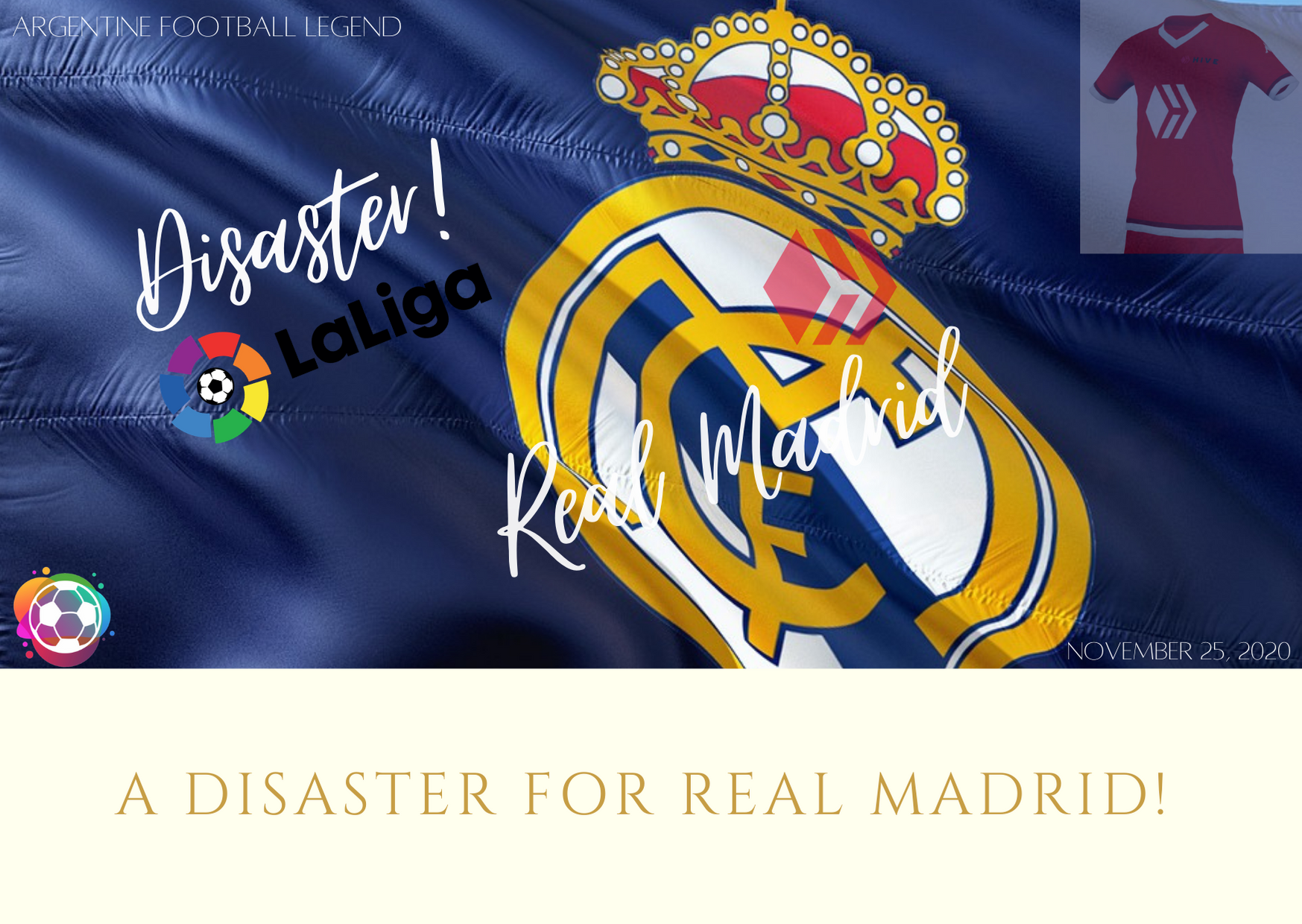 Image from Pixabay and creative design from Canva
Just when things are expected to be in the hands of Real Madrid after winning the El Clasico against Barcelona (3-1) last 24th of October, their last three matches were a disaster for the La Liga title defender.
Out of their last three matches, they were only able to get 1 point. The only point came from Villareal tied at 1-1. They've lost heavily to Valencia (1-4), then the recent painful loss against Deportivo Alaves (1-2). Imagine owning 68% of possession, having 20 shots in which 9 of them were shots on target yet you lose.
The costly mistake that made them defeated was the poor performance of their keeper Thibaut Courtois, who made a poor pass on the 49th minute enough for Alaves' Josely to capitalize and easily score. They were down 2-0 but in the 86th minute, Casemiro was able to salvage one not enough to score at least a point on the outing.
---
There were a few talking points I'd like to discuss why it's definitely a disaster for Real Madrid :
1. Atletico Madrid and Real Sociedad are pulling away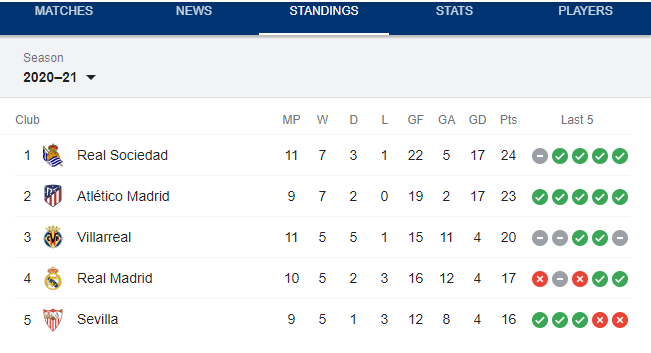 A look at the table standings of La Liga
Because of the defeat, Atletico Madrid and Real Sociedad are pulling away in the top of the table. At the moment, Real Sociedad has 24 points having played 11 matches while Atletico has 23 points but only played 9 matches. Atletico is surely the only pulling away because if they win their next assignment, they'll be having 26 points in only 10 matches while Madrid only has 17 points. That's 9 points clear against the defending champions.
Real Sociedad on the other hand are assured of 4 points clear regardless if Real Madrid wins their next fixture. If not, they're also 7 points clear. Worst, they'll be facing Sevilla who is currently having a 3-game win streak.
---
2. FC Barcelona can tie the points

A look at Barcelona position in La Liga
FC Barcelona has 14 points but only played nine La Liga matches. That means if they'll be winning their next match against Cadic FC on the 6th of December, they'll tie Real Madrid with 7 points. Barcelona will also be ahead of Real Madrid because of the goal difference (currently FCB has +10 GD while Madrid has only +4 GD).
Having accumulated 6 points in their last three matches and a convincing win against Osasuna (4-0) in their latest fixture, I'm confident Barcelona can pull it off and have 17 points in 10 matches.
---
Real Madrid will also be busy in the Champions League

Group B standings after Matchday 4
As the group stages are about to get close with only two games remaining. Real Madrid is keen to at least finish with a top 2 standing, so they can advance to the knockout stages. With 7 points in four games, they're still in a position to be relegated if they perform badly in their next matches.
Their next two matches will also be crucial as they battle against 3rd in the group Shakhtar Donetsk and group leader Monchengladbach. To be assured of a spot, they need to win their matches to avoid complications. That means Real Madrid manager Zidane needs to consider things and the Champions League could be their top priority.
---
I believe it will be more than a disaster if Real Madrid loses their next match in either La Liga or in Champions League. It will surely put them in a position of relegation and out of contention of the competition which of course the fans are hoping to not let happen.
What are your thoughts? Will this year be a headache for Real Madrid? Or the chance is still very clear for them? Let's talk about it below!
---
For more football updates and sports-related talks, click the "Follow" button and support me by clicking that upvote button.