Finally, this second round has started producing some amazing games.
Yesterday to my outmost joy Croatia beat Canada 4:1 after a bad start. I didnt know how well we would approach this game and I was extremely happy with how it all turned out.
Canada are an extremely good side, athletic and fast. Last time Ive seen a player as fast as Davies was prime Bale and last years Vinicius Junior.
Unfortunately for Canada the rest of the team wasnt on his level. Its also worth mentioning that the English coach they have said, quote:
"They would fuck up Croatia."
The fact he was English, as in the past the English liked to demean us and pay dearly for it (2008 and 2018), and the fact he said what he said really motivated the players. Its the Balkan mentality. When you disrespect us is when we perform the best.
I think at this point we should pay English pundits to talk shit about Croatia. If they talk enough shit we might even win the World Cup. 😂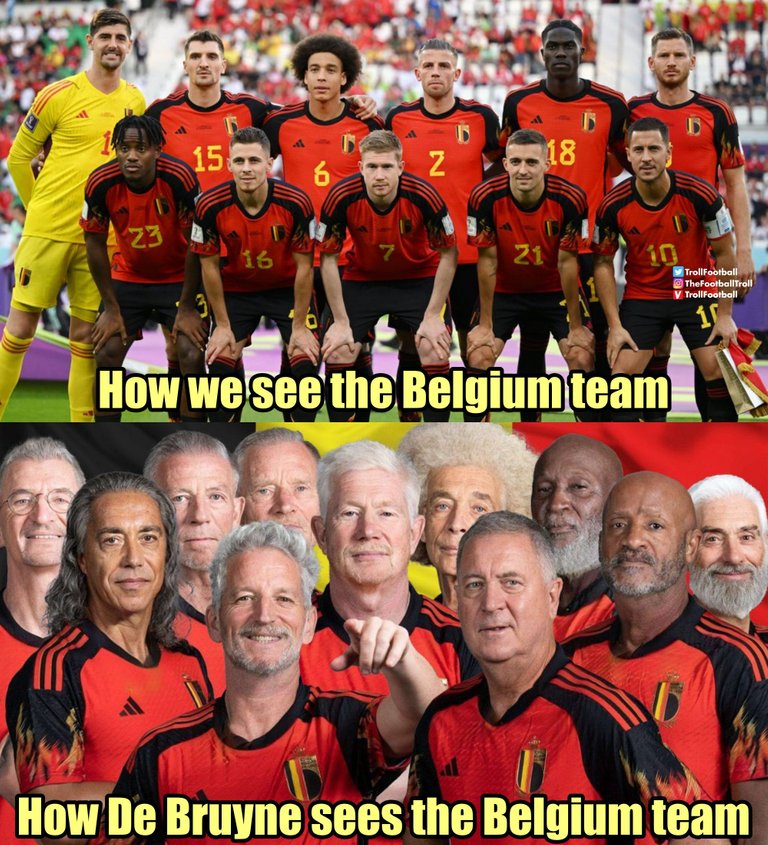 Before our game Belgium that was third in the world last World Cup played Morocco and lost 2:0. We are hoping such a bad performance against us in the last round of the group phase.
Kevin De Bruyne came out with a comment before the game saying that they have no chance to win the world cup and they were too old.
The Croatian team in 2018 was older than Belgium now and we went to the final. That really hurt their motivation as KDB is the team leader and one of the best midfielders in the world right now.
Last round decides who goes through and we need at least a draw with them to go through.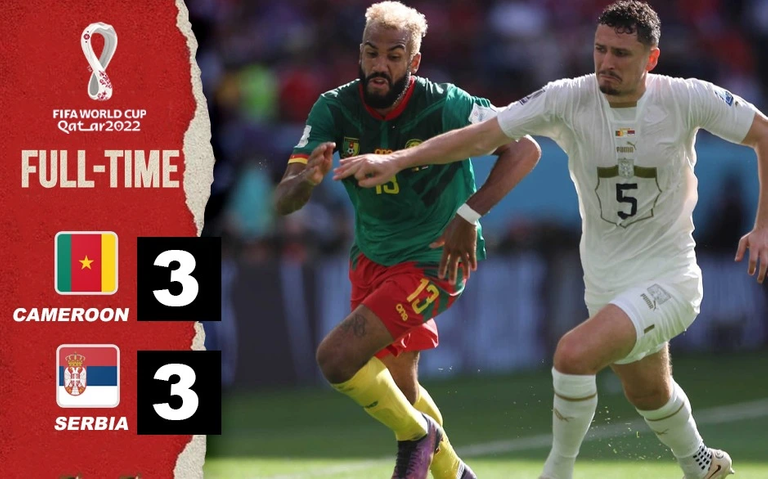 Other games were nuts as well. Cameroon vs Serbia ended 3:3 after Serbia was leading 3:1. Abu Bakar with a chip over the goalkeeper that you dont see often.
Serbia is a very strange team to watch as they always have talent and good players but almost religiously underperform every big tournament.
I dont know if its the team mentality or pressure getting to them but for some reason they never deliver. They have players in big clubs and as a team are physically stronger than most teams in this WC yet lack aggression. Something like Poland but with much more talent.
Ill never understand what Serbia problem is.
Vlahovic was benched against Cameroon, like wtf?
They still have a chance to go through if Brazil beats Switzerland. Last match would decide then.
Im starting to change my opinion of this world cup as the approach to games by almost all teams has changed. Much more happening, much more dynamic plays and after some sleepers its becoming worth our time.