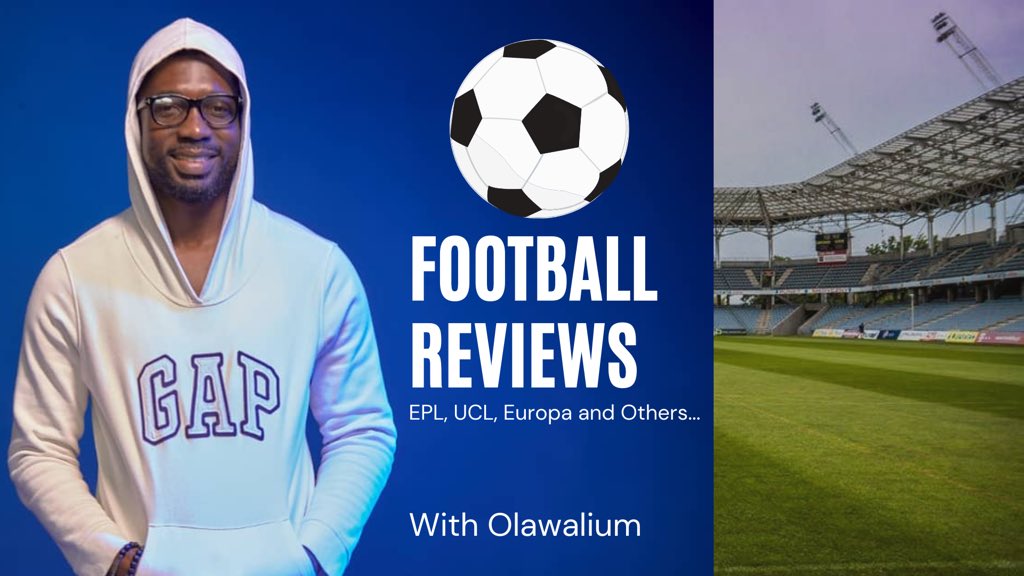 ---
Manchester United travelled to Stamford Bridge to take on Chelsea who are flying high in the league as they sit pretty at the top of the log. From the line-up, you would understand that United didn't want to get embarrassed as they were against Liverpool, Manchester City and Watford. It was understandable why Carrick went with that kind of set-up because this team doesn't have that confidence to get the needed win.
United were sloppy in their passes and possession and the surprise of the game was Ronaldo being used as a substitute, not a starter. It seemed to work fine for Carrick and the boys and they got a draw. Everyone spoke of how Chelsea dropped 2 points rather than how United gained 1 point because it was expected that Chelsea would run riot especially with the beautiful way they have been playing before now. Carrick's effort seemed to pay off.
It wasn't a convincing performance from United but you would take that result even before the game was kicked and United wouldn't mind having played this way against City and Liverpool for a point.
United played a bit better after they went ahead through Sancho and as the game was wearing out they went back to defending for their lives just to get away with 1 point. Jorginho restored parity earlier in the game from the penalty spot for Chelsea as they sit at the top of the league with just one point separating first place and second place.
Ziyech got the early chance in the 3rd minute after Lindelof deflected his shot but De Gea was there to pick it up. Shortly after, Odoi should have given Chelsea the lead after going 1 on 1 with the goalkeeper on the left-hand side of the box but De Gea managed to get his foot to it and kept United into the game.
United restricted Chelsea and Rudiger had a ferocious strike come off the crossbar after beating De Gea for pace with the ball even though De Gea got a slight touch on the ball to knock it on the crossbar. Odoi wasted another chance even though both times he should have picked out his teammate. This time around, Fernandes gifted Chelsea the possession after his wayward across field pass but Odoi couldn't beat De Gea as he saved it.
De Gea, who was voted man of the match showed his credentials again after a lovely freekick from Reece James eluded everyone and bounced off the pitch. He was alert to it and got a hand to the ball to push for a corner kick instead.
The shocking moment of the game came for Chelsea after Fernandes cleared the ball after Chelsea's corner kick. Jorginho got a touch too heavy at the halfway line and Sancho pounced on it. Sancho went all the way on a one on one situation and he brilliantly slotted home the ball into the back of the net.
Another shocking moment came for Chelsea after Timo Werner was found inside the box after a corner kick was delivered into the box. With the goal at his mercy, Timo Werner flashed his shot at the other end as he failed to hit his shot on target in the 57th minute, just 7 minutes after Chelsea conceded.
In the 67th minute, Wan Bissaka gave a foul away after kicking Thiago Silva as he was about to clear the ball away. Jorginho stepped up to atone for giving the ball away initially and he sent De Gea the wrong way from the penalty spot to draw Chelsea level.
Both teams had chances to push for a win but didn't get it. Wan Bissaka denied Timo Werner with a last ditched effort as Timo was about to strike the ball while on the other end, Fred stole the ball but rather than pick out Ronaldo or Van De Beek, he went for a chip instead and wasted that glorious chance to ease up the mistake from Mendy.
Chelsea had the last chance with the last kick of the game to win it as the ball came to Rudiger after Pulisic found him right inside the box but his shot was too heavy and it flew over the bar. Manchester United left the bridge with a point and I would say it was an improvement from their high profiled matches before now even though such a performance shouldn't be encouraged but you have days where you have to play like this and get a draw but not against the likes of Watford and other mid-table teams.
---
Thank you for your time.
---
My pen doesn't bleed, it speaks, with speed and ease.
Still me,
My tongue is like the pen of a ready writer.
Olawalium; (Love's chemical content, in human form). Take a dose today: doctor's order.