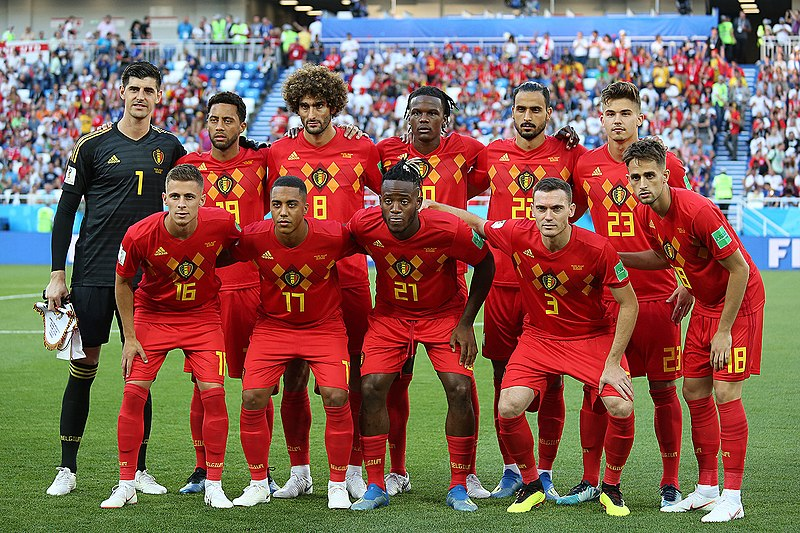 source
I think we all knew that it will happen to Belgium like this. Against Canada, they were outplayed and were very lucky not to be 3 goals down in the first half. In the second half, it was the same thing but Belgium had to put up one or two good passes and they got their goal. Bashuwayi was left one on one with the Canadian goalkeeper to slot home their first and only goal in the World Cup so far.
Canada was at their very best and as usual Courtois was the talking point for the Belgium team. He did so well to stop Alphonso Davies's penalty from scoring and had a couple of good saves after. As he has always done for Real Madrid he was very good at goal and it was at a very good time for them. It seems this year is a year of saving penalties for him as he has done for real. If I can remember correctly he has saved about 3 penalties for Real Madrid this season in addition to the one he save against Rayo but it had to be retaken because of encroachment.
Today against Morroco it seemed they were not at their best. The only difference between Canada and Morroco is that they were able to take their chances and Canada couldn't. If Canada had taken their chances the other time Belgium would have been knocked out of the World Cup today after losing to Morroco.
Coincidentally I was scrolling through Twitter today and I saw a tweet where they coated KDB talking about their chances in the World Cup. It said, "Belgium is an old team thus it will be nearly impossible for them to win the world cup". Looking at what KDB said, it's absolutely the truth. Look at the French team. It's full of youngsters on their bench and in their starting 11. They are full of youngsters who can move with the ball and can always call for reinforcements on the bench.
Belgium on the other hand did not find it easy playing against this Moroccan team today. A lot can change in 4 years and we are seeing that in this year's World Cup. The so-called small teams are showing that they have the players to perform even if most of them are not in the top 5 leagues. They have shown that like Canada you only need to have 1 or 2 top players who will dictate how the game will be played and you will get there. Today Ziyech showed his quality and it was only unfortunate that he could not get his goal to stand but his assist was as beautiful as his goal.
---

sofascore
---
Currently, they are 1st in their group with 4 points. Their last game is against Canada who is on the brink of getting knocked out by Croatia. But history has shown that even if a team is out they always wanna show what they are made of in the last game it and it will be dangerous for them. They played well and I hope they can qualify.