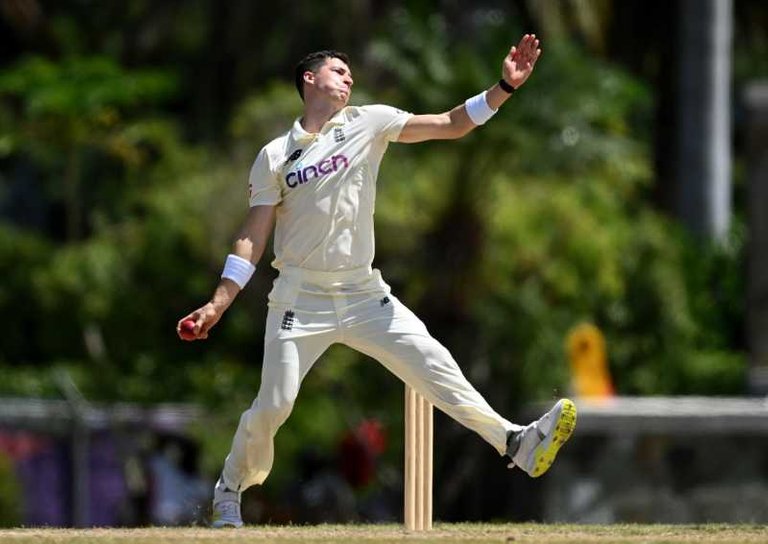 Yorkshire 80 for 3 (Lyth 44) trail Gloucestershire (Bracey 71, Fisher 4-45) by xx runs
The definition of optimism, as far as Yorkshire cricket is concerned, has been to gaze upon Matthew Fisher in full flow and say: "This time will be the one, this time the injuries will relent and finally an England bowler will arrive among us."
Fisher has brought delight to the start and end of the Championship season with Gloucestershire the unfortunate victims on both occasions. The rest has been a familiar tale of MRI scans, rest and rehabilitation. He is 24 now, a fast-medium bowler whose time has come if only his body is up to the test.
In Bristol in mid-April, he took 4 for 19 and spoke with enthusiasm about a slightly lengthened run that had contributed to the impression that a long England career lay ahead. Cruelly, in the second innings, he was down on pace and a stress fracture was soon revealed to be the culprit.
At Headingley, in the last week of the season, he has returned, and book-ended his summer with 4 for 45. In his ability to draw bounce and movement from the surface, he was in a different league from any other bowler on view, even though he is limited to a strict number of overs in the game. Little more evidence will be needed for England to show interest again although, even as his return is celebrated, there will be worried looks at the slightest stretch or grimace.
Yorkshire are used to their best young players being requisitioned by England. Fisher just fits the pattern. His injuries certainly have little to do with over-bowling as Yorkshire have obsessively protected him for a decade and he has still bowled fewer than 1000 overs across all formats since his county debut, as a 15-year-old, when he became their youngest post-war cricketer.
But those seeking logic are often confounded these days. It is a funny old world where the High-Performance Review wants to curtail county cricket by around 30% in the name of greater intensity and adequate rest, yet England are flogging their players to death in the middle of the most insanely non-stop programme of matches in their history.
Fisher's return was an uplifting sight for Yorkshire, who are in a terrible run of five defeats in seven and who began the match still needing ten points to assure themselves of safety in the event that Warwickshire, who are second bottom, take maximum points from Hampshire's visit to Edgbaston. In the last fortnight, after months of rehab, he has taken six wickets in a Roses second-team game and captained them to the 2nd XI Championship title.
All his wickets came in a devastating second spell of five overs from the Kirkstall Lane End. Ben Charlesworth and Miles Hammond nicked balls that seamed away, Chris Dent - a third left-hander in the sequence - dragged on trying to cover for such movement, and Ollie Price also fell in the slip cordon. Fisher was awarded his county cap before start of play. He is not the first to receive an England cap before a Yorkshire cap - they take pride in such oddities. Jonny Tattersall was similarly honoured, a reward for a dogged refusal to let his career fade away.
It's incredible that there's more people who've played for England than there's been caps for Yorkshire," Fisher said. "I feel like I bowled wicket balls today rather than being consistent around an area. Being ultra-critical, we could have bowled them out for 150. But we'll take it."