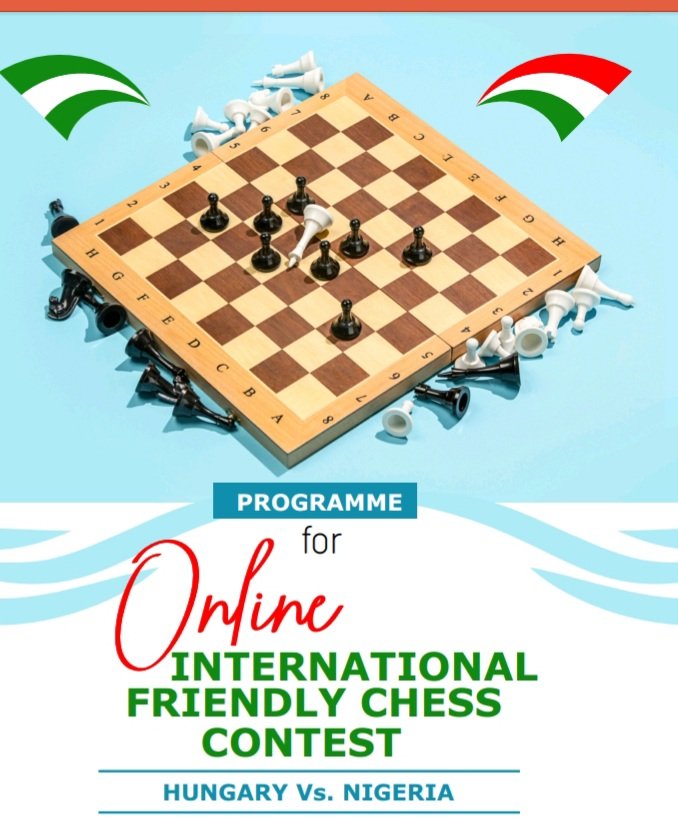 Earlier today, I wrote about Chess Used As a political tool and how I'm proud to share to the world the chess match between Nigeria(my country) and Hungary. My previous post
explains how special this match was to the Nigerian chess community as it helps to strengthen our troubled nation
Chess Match Report From My Nigerian End:
A brilliant show by the representatives of both Nigeria 🇳🇬 and Hungary 🇭🇺 in the friendly match that took place today.
There were two (2) round of games, where each player faced off with their counterparts, using both the white and black pieces.
Nigeria pulled off a stunning draw in the first round of games, as International Master Adu Oladapo and Woman Fide Master Ogbiyoyo Perpetual crushed their respective opponents in brilliant form.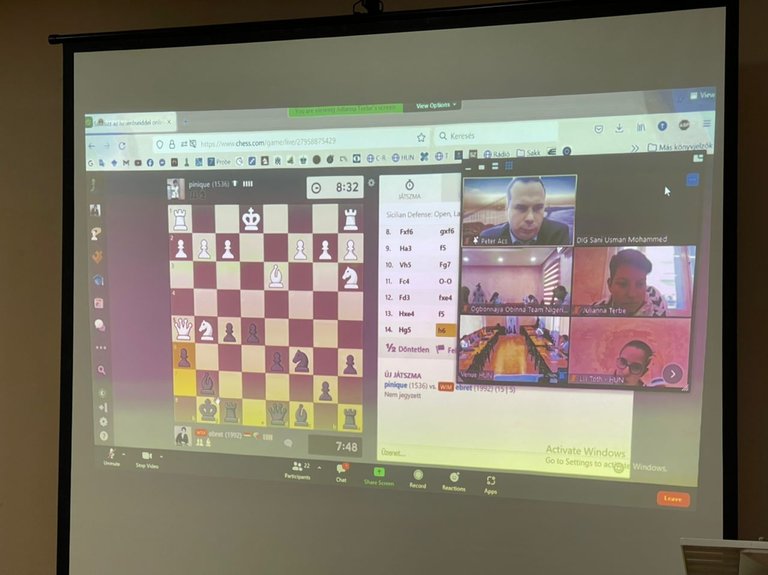 Both International Master Olape Bunmi and 19 year old gem Okemakinde Toluwanimi, held sway, as their opponents had to force draws in the opening game of the match.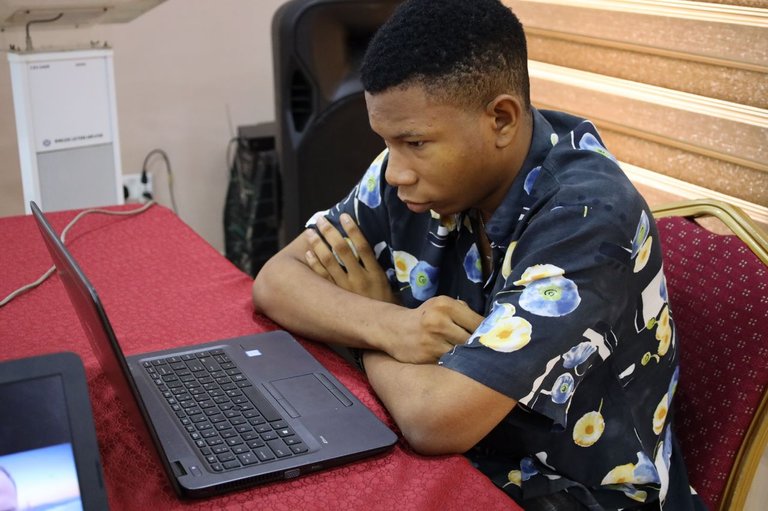 19 year old Nigeria wonder kid
Sampson Peace and Azumi Ayisha were unable to withstand the barrage of attacks from their opponents, as they succumbed to the losses that faced them.
A 3-3 draw was a dent in the prowess and might of the Hungarian team, and they ensured that they took the second round more seriously than the first.
It was a massacre in the second round. However, Nigeria will not go down flawlessly.
WFM Ogbiyoyo Perpetual was true to her name, as she found the perpetual check that ensured a draw by 3-fold repetition.
This move was the difference in the second round of games that had the Hungarian team defeat Nigeria by 5.5 - 0.5
At the end of the event, the Ambassador of Hungary to Nigeria was joyed by what he saw on display, and the President of the Nigeria Chess Federation was proud of the fight exemplified by the players.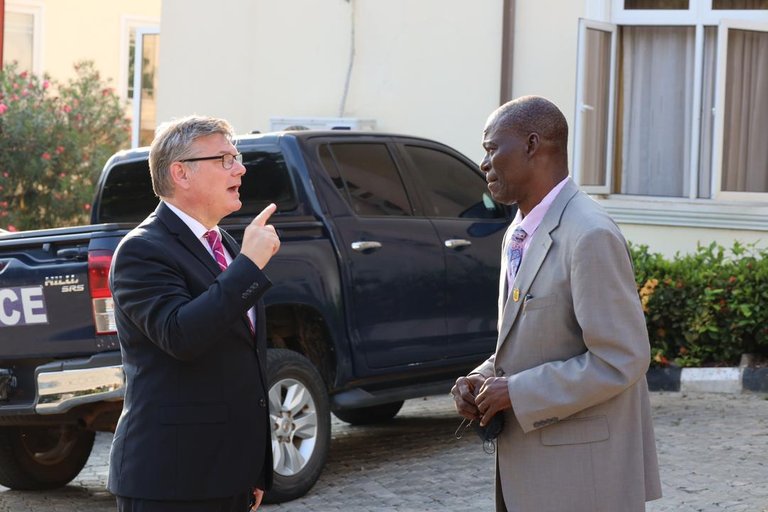 Nigeria chess President with Hungarian Ambassador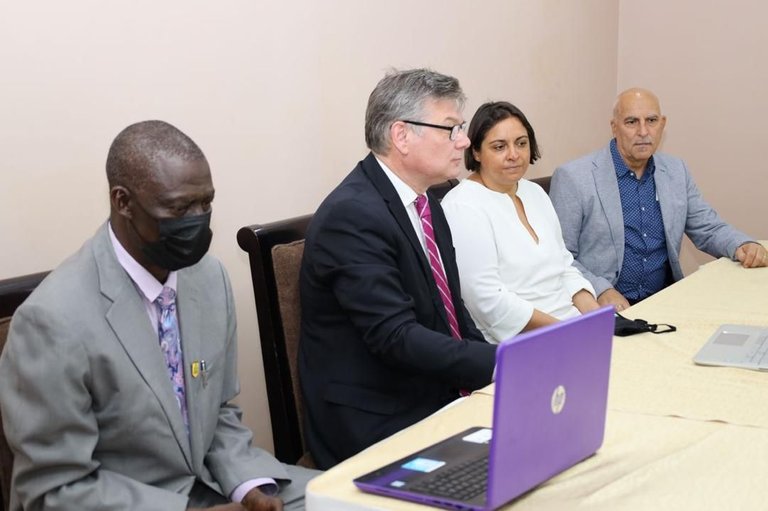 The Nigeria Television Authority (NTA) was on the ground to cover the event with efforts from the NCF President.
This added some glamour to the event, after which pictures were taken and the friendly match came to an end.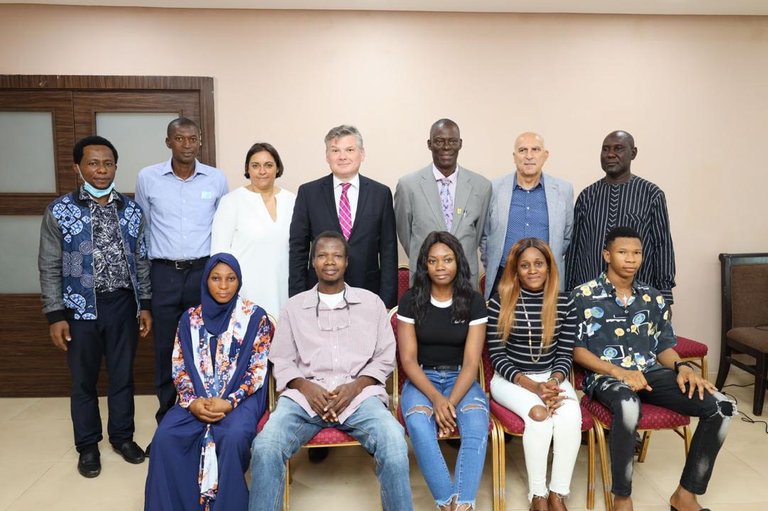 Group picture featuring Team Nigeria, and the delegates
Images Used in the Article Were taken by the African Chess Media and are free to use for chess promotion.