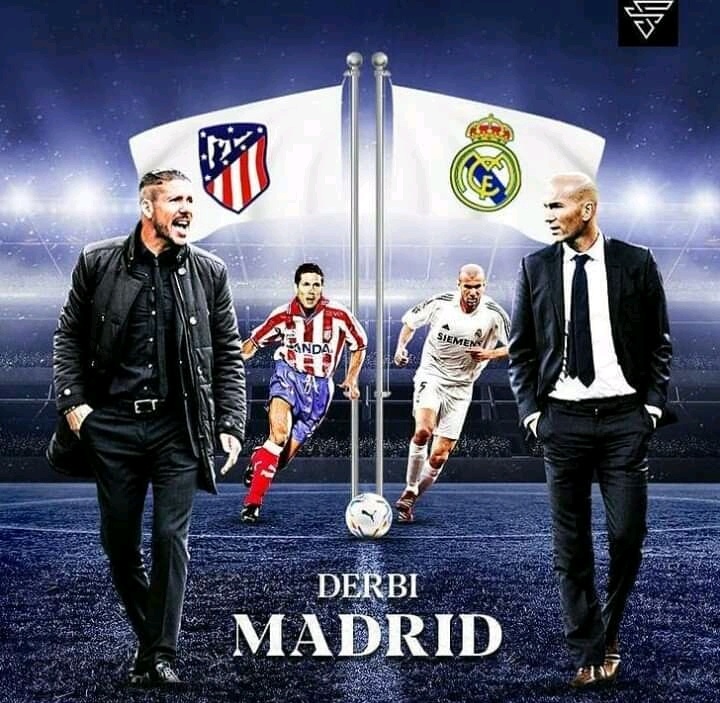 Atletico Madrid will compete against the city team, Real Madrid in the continuation of the 26th La Liga Jornada, Sunday (7/3/2021) at 22.15 WIB.
The match, titled the Madrid Derby, will be held at Atletico Madrid's headquarters, the Wanda Metropolitano Stadium.
Currently, Atletico Madrid still leads the La Liga standings with a collection of 58 points from 24 matches. Diego Simeone's side are two points clear of their closest rivals, Barcelona, ​​who won 2-0 at Osasuna in Week 26 of the Spanish League.
Meanwhile, Real Madrid is now in third place with a collection of 53 points from 25 matches. If Los Blancos win in this match, they will be able to reduce the difference in points with Atletico. Moreover, Atletico still have one game remaining.
Zinedine Zidane deserves confidence in this match, the French coach can already play Karim Benzema, who has recorded 12 goals and 5 assists in La Liga this season. Meanwhile Eden Hazard, Sergio Ramos and Dani Carvajal are still out due to injury.
Moreover, Los Blancos has never lost to Atletico since 2018. However, the presence of Luis Suarez should be watched out for by Raphael Varane and his friends. So far, Suarez has scored 16 goals in the Spanish League. Who will win this Madrid Derby?
La Liga Pekan-26, Derby Madrid : Atletico Madrid VS Real Madrid
Atletico Madrid akan melawan tim sekota, Real Madrid dalam lanjutan La Liga jornada ke-26, Minggu (7/3/2021) pukul 22.15 WIB. Laga bertajuk Derby Madrid itu akan dilangsungkan di markas Atletico Madrid, Wanda Metropolitano Stadium.
Saat ini, Atletico Madrid masih memimpin klasemen La Liga dengan koleksi 58 poin dari 24 laga. Skuad asuhan Diego Simeone itu unggul dua poin dengan pesaing terdekat mereka, Barcelona yang meraih kemenangan 2-0 melawan Osasuna di laga pekan ke-26 Liga Spanyol.
Sementara Real Madrid kini menduduki peringkat ketiga dengan koleksi 53 poin dari 25 laga. Jika Los Blancos meraih kemenangan di laga ini, maka mereka akan bisa memperkecil selisih poin dengan Atletico. Apalagi, Atletico masih menyisakan satu laga yang belum dimainkan.
Zinedine Zidane patut percaya diri di laga ini, pelatih asal Prancis itu sudah bisa memainkan Karim Benzema yang sudah mencatatkan 12 gol dan 5 assist di La Liga musim ini. Sementara Eden Hazard, Sergio Ramos dan Dani Carvajal masih tidak bisa dimainkan karena masih mengalami cedera.
Selain itu, Los Blancos tak pernah kalah dari Atletico sejak 2018. Namun, kehadiran Luis Suarez patut diwaspadai Raphael Varane dan kawan-kawan. Sejauh ini, Suarez telah mencetak 16 gol di Liga Spanyol. Siapakah yang akan memenangi Derby Madrid ini ?