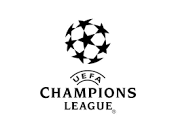 Heute Abend das 2. Rückspiel im Halbfinale der Champions League.
Tonight the 2nd second leg in the semi-finals of the Champions League.

vs.

Real spielt zu hause gegen ManCity. ManCity meiner Meinung nach die bessere Mannschaft, aber Real wird im Heimspiel ins Finale einziehen. Ich tippe 2:1 nach 90min. und 3:1 nach 120min.
Real is playing Man City at home. Man City are the better team in my opinion, but Real will reach the final at home. I guess 2:1 after 90 minutes. and 3:1 after 120 minutes.
Funny match @all
Best regards & Glück auf
sportfrei