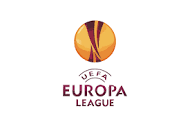 Heute Abend die Rückspiele im Halbfinale der Europa League.
Tonight the second leg in the semi-finals of the Europa League.

vs.

Die Rangers spielen zu hause gegen Leipzig. Leipzig mit einem 1:0 Heimsieg im Rücken,aber in Glasgow wird es sehr schwierig ins Finale einzuziehen. Ich hoffe auf ein 1:1 Unentschieden und damit wäre Leipzig im Finale.
The Rangers play against Leipzig at home. Leipzig with a 1-0 home win behind them, but in Glasgow it will be very difficult to reach the final. I hope for a 1:1 draw and that would put Leipzig in the final.
---

vs.

Frankfurt spielt zu hause gegen West Ham. Nach dem 1:2 Auswärtssieg in West Ham sehe ich Frankfurt auch im Heimspiel als Favorit. Ich tippe 2:1 Heimsieg.
Frankfurt plays West Ham at home. After the 1:2 away win in West Ham, I see Frankfurt as a favorite in the home game as well. I guess 2:1 home win.
Funny matches @all
Best regards & Glück auf
sportfrei