It is yet another period for this two team to prove who is the best team as they lock horn to horn against each other. If we are to talk about Derby match I believe this derby is going to pop up as one of the best and most decorated derby that I have seen so far. One good thing that I love about this derby match is that both team takes it upon themselves as if their lives depends on it.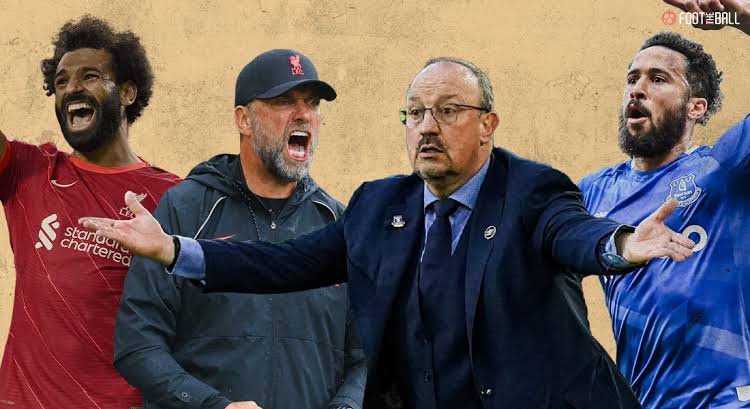 The love that this derby match brings is something else and that alone is what makes the encounter unique. I remembered back then how some players will cry on this day if they are not being featured to play in this encounter. It is just like Uefa champions league to those players who are privileged to partake in this encounter. Just like what I said above, this match always means a lot for both team. The winners are the one that will be able to brag through out that period till another one is being played.
The Merseyside Derby
The Merseyside derby refers to football matches between Everton and Liverpool, the two primary clubs in Liverpool, England. Named after the county of Merseyside, in which Liverpool is located, it is the longest running top-flight derby in England and has been played continuously since the 1962–63 season. Part of the rivalry is due to the two clubs' home grounds having less than a mile between them and being within sight of each other across Stanley Park, with Everton at Goodison Park and Liverpool at Anfield.
With the above information we can see that this is one of the oldest derby match in history. This is why almost all players wants to make sure that they partake in this derby match. The celebration and happiness on that day is second to none. During last year encounter I was furious about something that happened. If you weigh the two team you will see that it is Liverpool fc that are always doing well. So this struck my head and I begin to wonder why can't Everton fc favours Liverpool fc since it is Liverpool fc that are doing far better than them.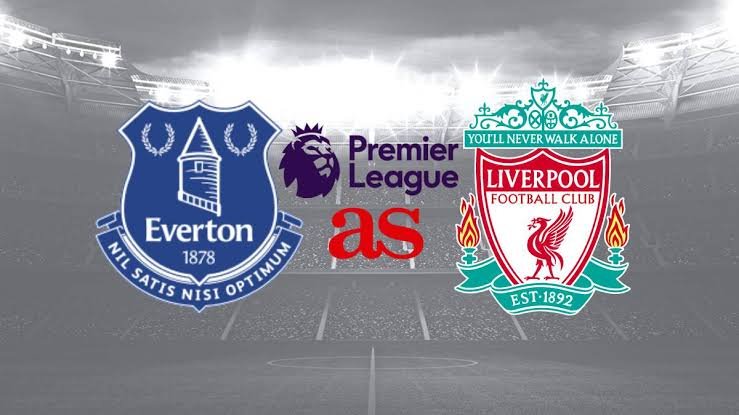 During last year episode they played my team (Liverpool fc) into securing a draw when they knows that a win will matters a lot to us. At least we are rivals and friends, we should work hand in hand to make sure that we support each other. But that is not so when it comes to the Merseyside derby. This is why we can beat our hands to our chest by saying that this this derby is full of love and transparency, there is no cheating in it.
Just a quick reminder before I dropped this post, the first encounter of this season Merseyside derby shall be played at Goodison Park, that is the home soil of the Everton fc team.
Key stat
Liverpool fc are currently occupying the top 3 position when it comes to the English premier league table while Everton fc are currently occupying 14th position. The point difference between these two team is more than 13 point. Without being told it is Liverpool fc that are the better side and it will be nice to see the point moving to the side of Liverpool fc. The Liverpool fc team are more informed than the Everton FC team and we need to keep winning in other for we to be able to have hope of running for the English premier league trophy.
One thing that happens in this Merseyside encounter is that both side always love to prove that this derby is just the best. When it comes to this derby encounter, there is nothing like informed team or not. What I mean is that on that day both team are always informed. This is what gave this competition that amazing look and taste and that is why almost everybody loves this encounter.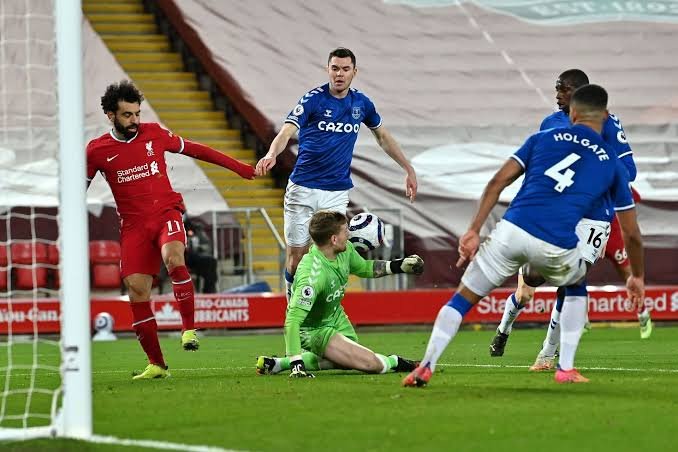 I will end this post here and make sure that I get us updated on how it goes tomorrow. This post is meant to just give us tips on what we should be expecting. Just like what I said above, we should be preparing for fire encounter tomorrow and for sure it is going to be lovely and fun. I will end the post here, if you have any thing else to say please air your view by commenting.