I was discussing with a friend, not just a friend but a Liverpool fc supporter and he is really mad with the team following their poor form. I won't lie to you, I am also not happy watching Liverpool fc suffers like this. This is just too heartbroken for a team that won the Uefa champions league, club world cup, English premier league and the Super cup. I must confess this is too hard for me to bear too. I was thinking we will be able to deal with Real Madrid and gradually wins the Uefa champions league trophy as this will give us the cutting edge to go top with no reason to fight for the top four (4) race again. Assuming this my dream comes true I could have really be happy. But unfortunately that doesn't works out.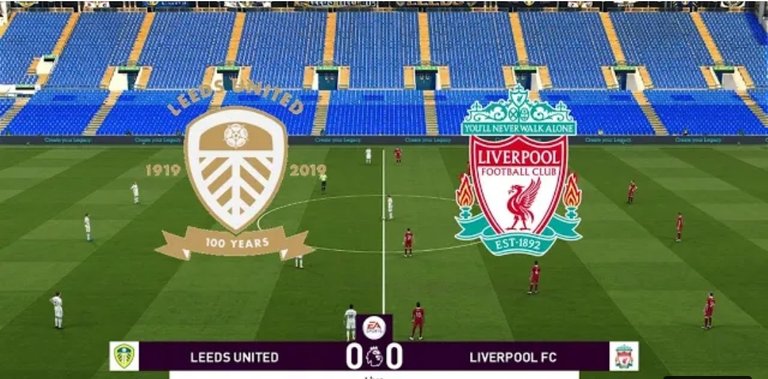 I was expecting Liverpool fc to do more than this following the fact that they are no longer in the rest competition except the English premier League. There is this my post that I talked about how Jurgen Klopp should patch the sinking ship now or else they are going to be in a big mess. The mess I am referring to is that they might fail to qualify for the Uefa champions league trophy and if this happens, we are in more trouble. Some of the troubles we are going to be getting into is that players will depart from the team. Without being told players like Windjnadum, Roberto Firmino, Mohammed Salah or Sadio Mane will be departing the team. We all knows that if this happens, we are in big trouble.
I was advising Jurgen Klopp to look at the issue ahead and not in any way gamble with any match. We don't need to be testing players at this stage, all we need is win win win. The good thing currently is that we are out of all competitions like Uefa champions league, Super cup, Club world cup, FA Cup etc. This has left us with the reason to go all in. Since we are sitting below top four (4), we should at this stage deploy a system that will works out for us so that we can qualify for the Top four (4) spot. Truth be told if we keep securing draw or if we continue loosing like this, we will have ourselves to be blame at the end. We have the likes of Westham fc and Chelsea fc ahead of us. This is not going to be easy for us at all. This is simply because Chelsea fc is in a very good form andith what I am seeing here, Liverpool fc might fails to make the top four (4) spot because of Chelsea fc. It is surely going to be a strong one for them if they will be able to remove Chelsea fc from that spot.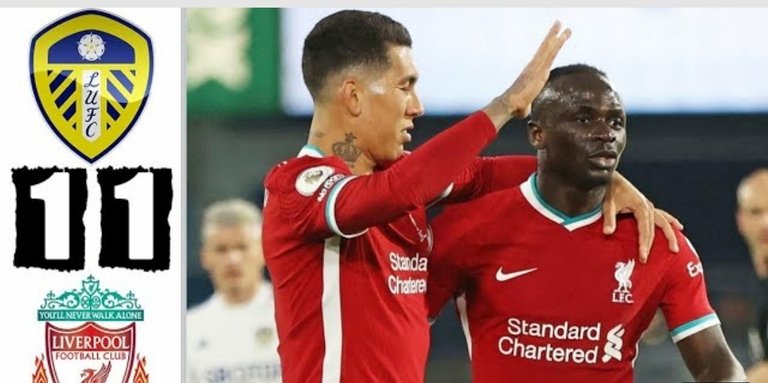 Things could have been a little bit easier assuming that we were winning ever since. This poor form is too poor I must admit. We have to do everything possible in other for we to qualify for the Uefa champions league spot next season. Failure to do that will attract more issues to the team. Just like as I hinted above, we all knows that players will depart if they sees that they are no longer going to be playing in the Elite competition like Uefa champions league, Club world cup, Super cup etc. This is the more reason I have been begging Jurgen Klopp to look for ways to patch this sinking ship up before it is too late. I am wondering how he will build the team if Sadio Mane, Roberto Firmino, Windjnadum and Mohammed departs, it is surely going to be a hell.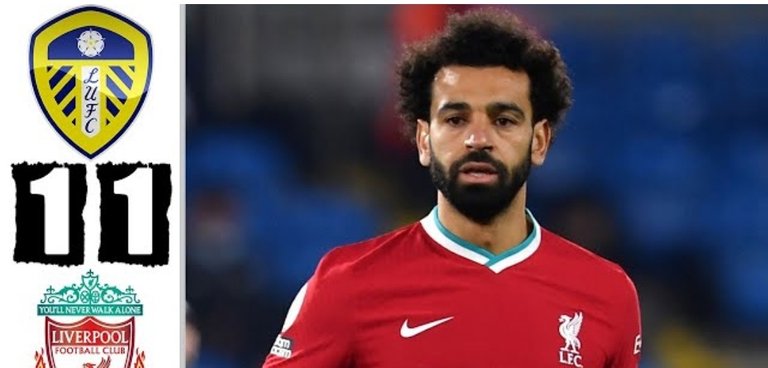 The team have to come together and shows how hungry they are as they fight to get points. Take a look at how Liverpool fc throw away 3 point yesterday while playing against Leeds in the English premier league competitions. At first the performance was top notch as Sadio Mane was able to put one ahead for the reds in the 31st minutes through assist from Arnord. Assuming we throw in our best, we could have won the match and that could have taken us to top four (4) spot. Do you know that the match ended draw. Just imagine us blowing away good chances that could have taken us to top(4) slot. We allowed Leeds to get a comeback as this ends it for both side. The match later end 1 vs 1. Both side eventually shares the point. I was really expecting win in that match so that we can match to the top 4 spot but it ended up the other way round as we secure a draw. This doesn't means well for Liverpool fc. With such draw we are reducing the chances of we getting qualified for the Uefa champions league next season.
If we keep going like this, we will at the end shot the doors on our hope of qualifying for the upper competitions. With the Leeds result it shows that we are gradually destroying our top four (4) hope. I will end the post here, will see you some other day.
        All photos were     
              taken with my  
                   phone.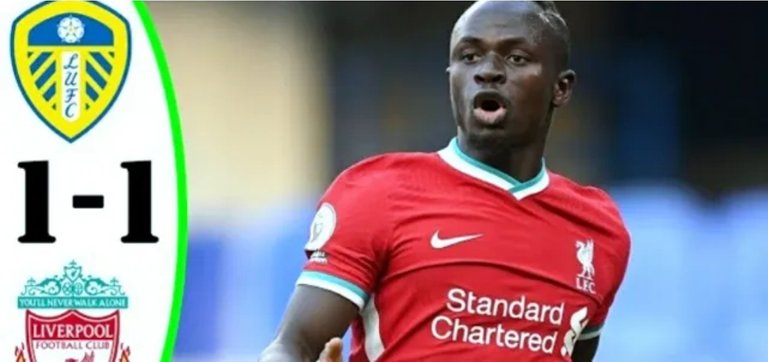 Stay bless as you go through this post.