The very first time I'm personally drawn to research the bio and football career successes of Raphinha is a s a result of being a most wanted player. Already, Chelsea, Arsenal, Barcelona and Tottenham are pushing to get him to their side after a smashing 17 goals, 12 assists and powerful game play for Leeds in the last two seasons of the European Premier League (EPL).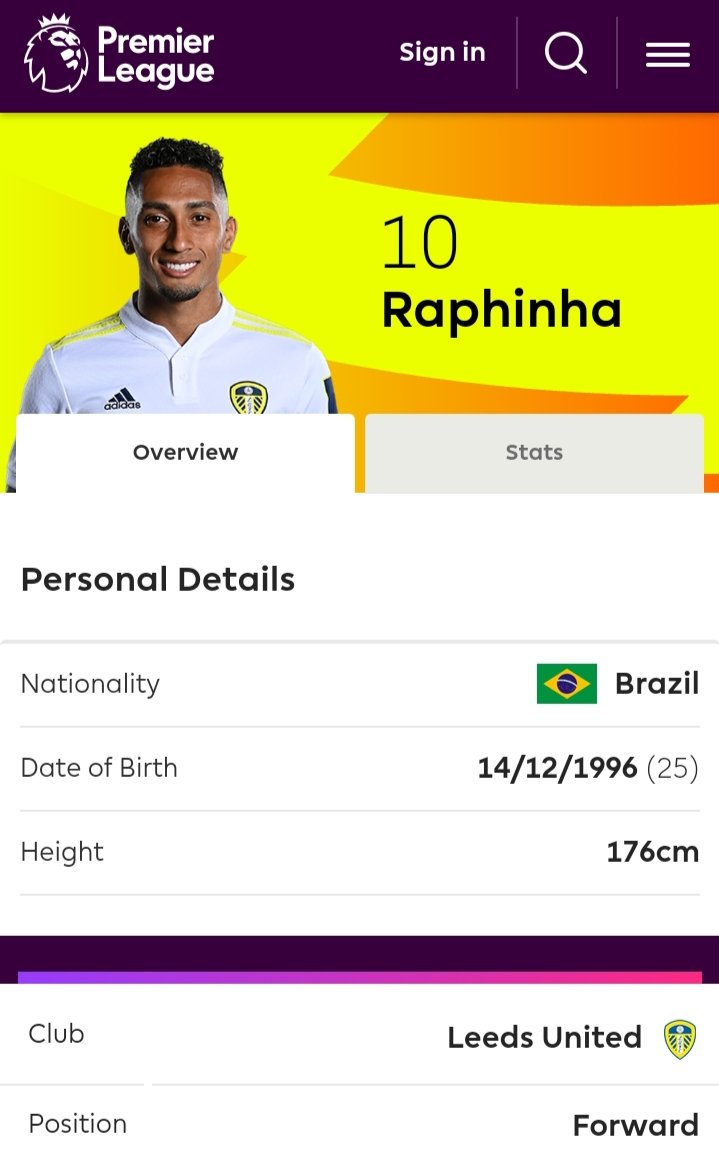 Source
It's good to be good at what we do. Raphinha came to limelight after joining Leeds and display super performances in his strikes that secured him Seventeen goals in tbe Premier League over the last two seasons. Amazing how a player that was bought for £16m would be bought for £50m by it's top bidder- Chelsea FC. It's really a great business outcome for the Leeds side
"It would represent good business for Leeds. It's not too long since he joined Leeds for £16m but what a servant he has been for them. Seventeen goals in the Premier League over two seasons. It's a move that suits him and Leeds were aware that this could happen this summer. They planned for this." Source
I've been supporting Chelsea since the days of Didier Drogba and the blues have been my favourite. This support was inspired from Play Station when Drogba was a great striker in the EPL. Chelsea though not winning the 2021/22 EPL title needs a force like Raphinha with his bewitching skill, the feints and nutmegs, as the next season approaches.
Chelsea's deal to clinch Raphinha is edging closer, though not completed, while Barcelona and Tottenham are keenly watching and anticipating an opportunity to strike. It is obvious that the player is heading towards Stamford Bridge according to reports.
"Chelsea's interest is a long-standing one and the deal is edging closer. Leeds are yet to receive a written offer so it's about going through the technicalities of the deal now and the formalities. source
With this recent unfolding events around Raphinha 's purchase, he's becoming one of the Premier League's most coveted players. This is a plus for Marcelo Bielsa under and Leeds' Jesse Marsch, under whose watch, Raphinha shined in the Premier League.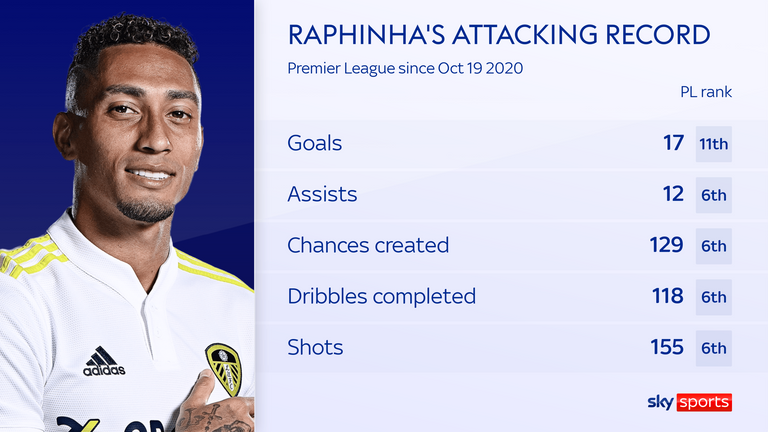 Source
Raphinha, the Brazilian forward, recorded significant strikes against West Brom, where he lifted into the top corner from outside the box. Raphinha also gave Leeds supporters plenty of moments to savour in his 65 Premier League appearances that brought a total of 17 goals, 12 assists and stunning pitch display.
Raphinha is only 25 and has some more years ahead to further add feathers to his football career wins. If the Blues succeed to bring Raphinha to Stamford Bridge, then, that'll be a huge exposure to the young Brazilian who will join forces to serve nightmarish propositions for opposition defenders. Statistics have shown the full extent of Raphinha's attacking influence not just for goal involvements but also for dribbles completed, chances created and shots.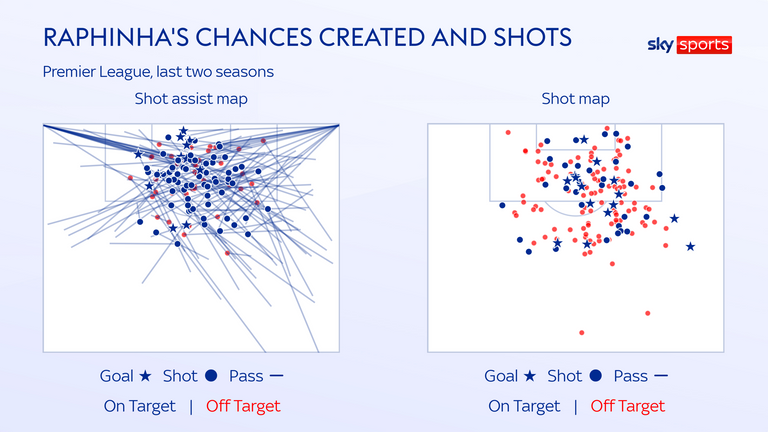 Source
Statistics also show that across the EPL in the last concluded season, Raphinha ranks joint-sixth in those three metrics (dribbles completed, chances created and shots), behind only a clutch of names.
It'll be an unfolding new era in EPL history as another Brazilian who regards Ronaldinho as his footballing idol, would make some striding records in the next season with Chelsea FC.
What's your thoughts about Raphinha?