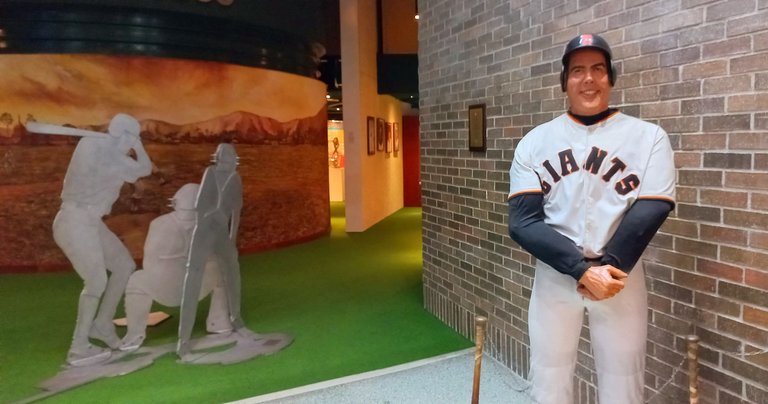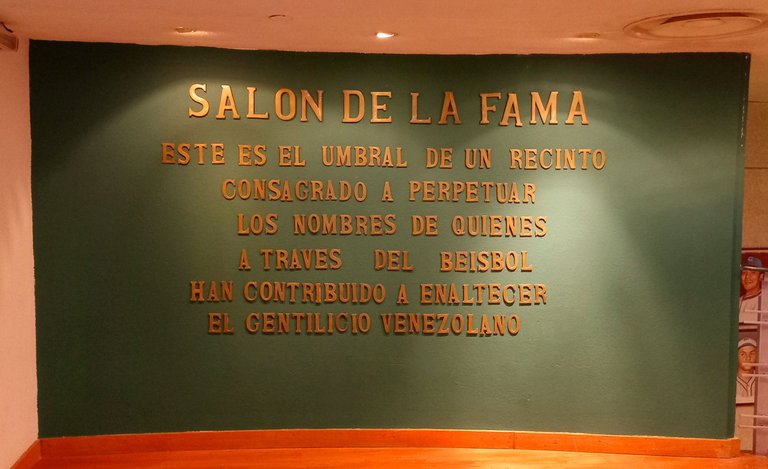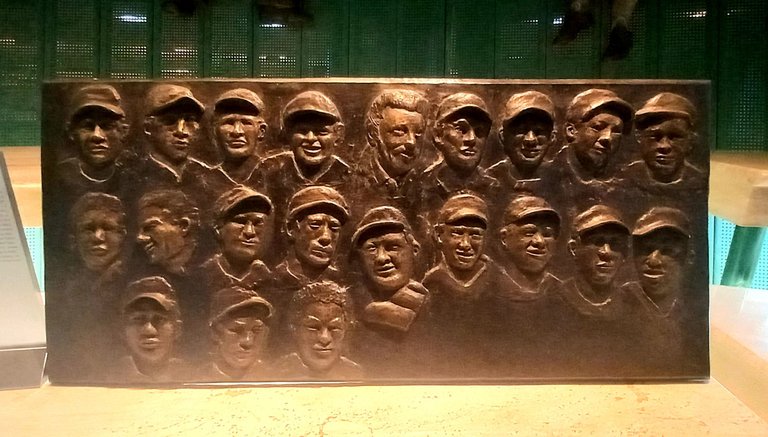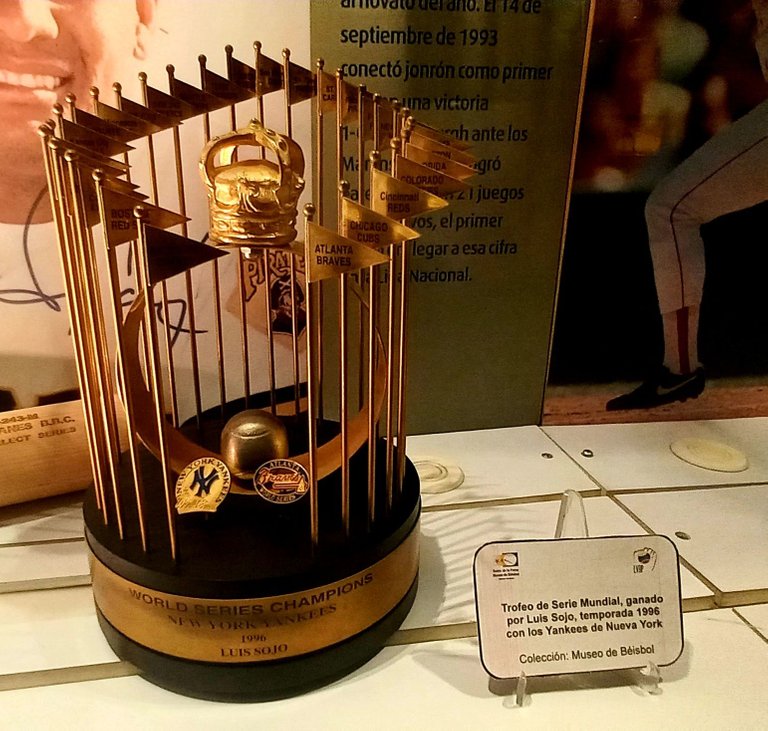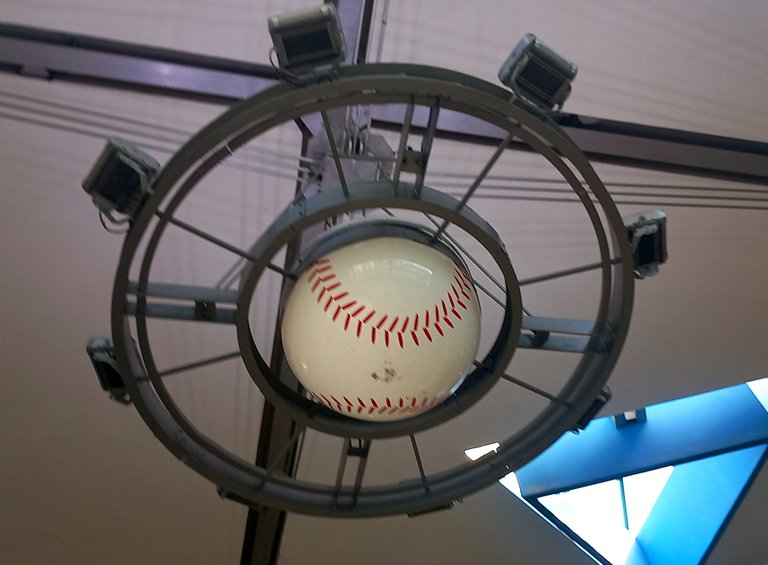 Just like the Cooperstown Hall of Fame in the United States, in Venezuela there is the Venezuelan Baseball Hall of Fame and Museum, an institution that is responsible for owning a large number of Venezuelan baseball players' apparel, who played in foreign and national leagues, as well as different reviews and stories of all the characters that somehow were involved in baseball, from journalists, statisticians, umpires and other characters, who shaped the history of Venezuelan baseball.
Al igual que el salón de la fama de Cooperstown en Estados Unidos, en Venezuela existe el salón de la fama y museo del béisbol venezolano, institución que se encarga poseer una gran cantidad de indumentaria de jugadores de béisbol venezolanos, que jugaron en ligas extranjeras y nacional, así como también se puede saber de diferentes reseñas e historias de todos los personajes que de alguna manera estuvieron involucrados en el béisbol, desde periodistas, estadistas, umpires y entre otros personajes, que le dieron forma a la historia del béisbol venezolano.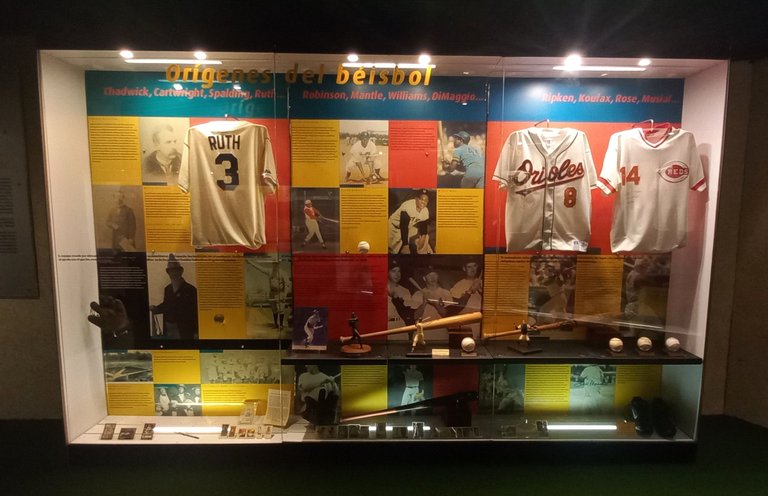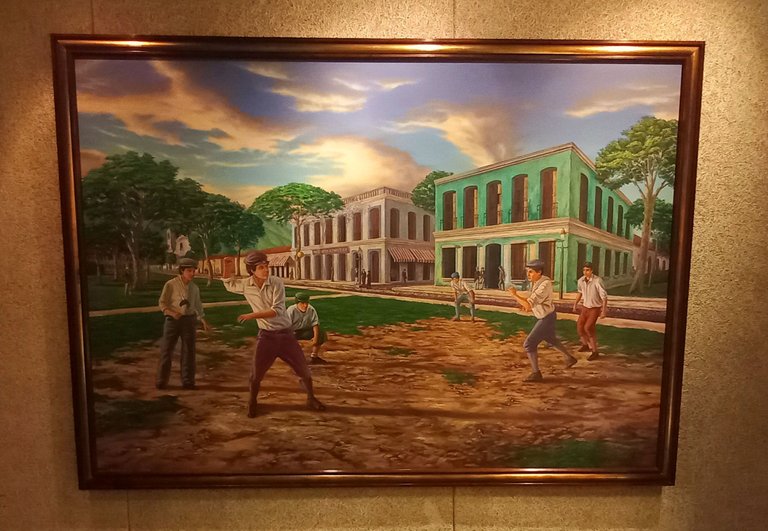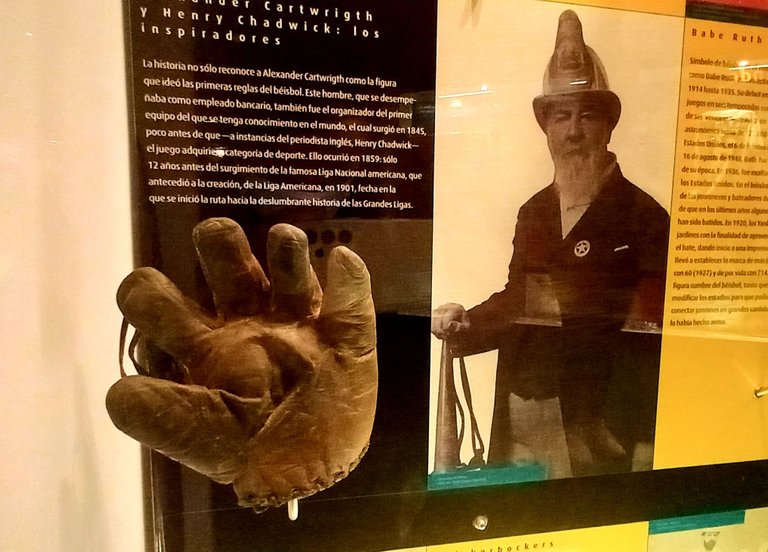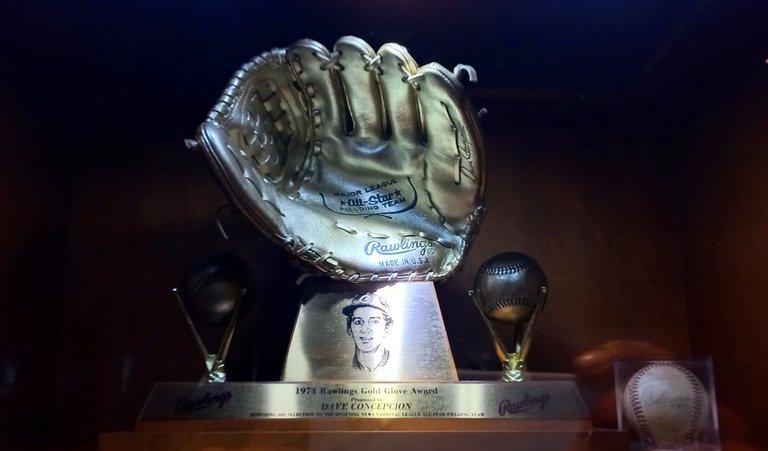 This museum and hall of fame, is located in the Sambil shopping center in the city of Valencia, Carabobo state - Venezuela, where we can appreciate these facilities with an entrance fee of $ 3, with a guide that narrates the history of each of the aspects of this enclosure, as well as valuable objects of baseball players, objects that have been donated by themselves or their families. The foundation of this place dates back to 2002, the same year in which the Sambil shopping center was built, whose structure has baseball as its theme, having an architecture built by 4 entrances, which are represented by the bases of the baseball game, and the roof has a dome in the shape of a baseball.
Este museo y salón de la fama, se encuentra en el centro comercial Sambil de la ciudad de la Valencia, estado Carabobo - Venezuela, donde podemos apreciar de estas instalaciones con una entrada por el valor de 3 $, con una guía que va narrando la historia de cada uno de los aspectos de este recinto, así como los objetos valiosos de jugadores de béisbol, objetos que han sido donados por ellos mismos o por sus familiares. La fundación de este este lugar data del año 2002, mismo año en la cual se construyó el centro comercial Sambil, que su estructura tiene como temática el béisbol, teniendo una arquitectura edificada por 4 entradas, que se representan por las bases del juego de béisbol, y el techo tiene una cúpula en forma de pelota de béisbol.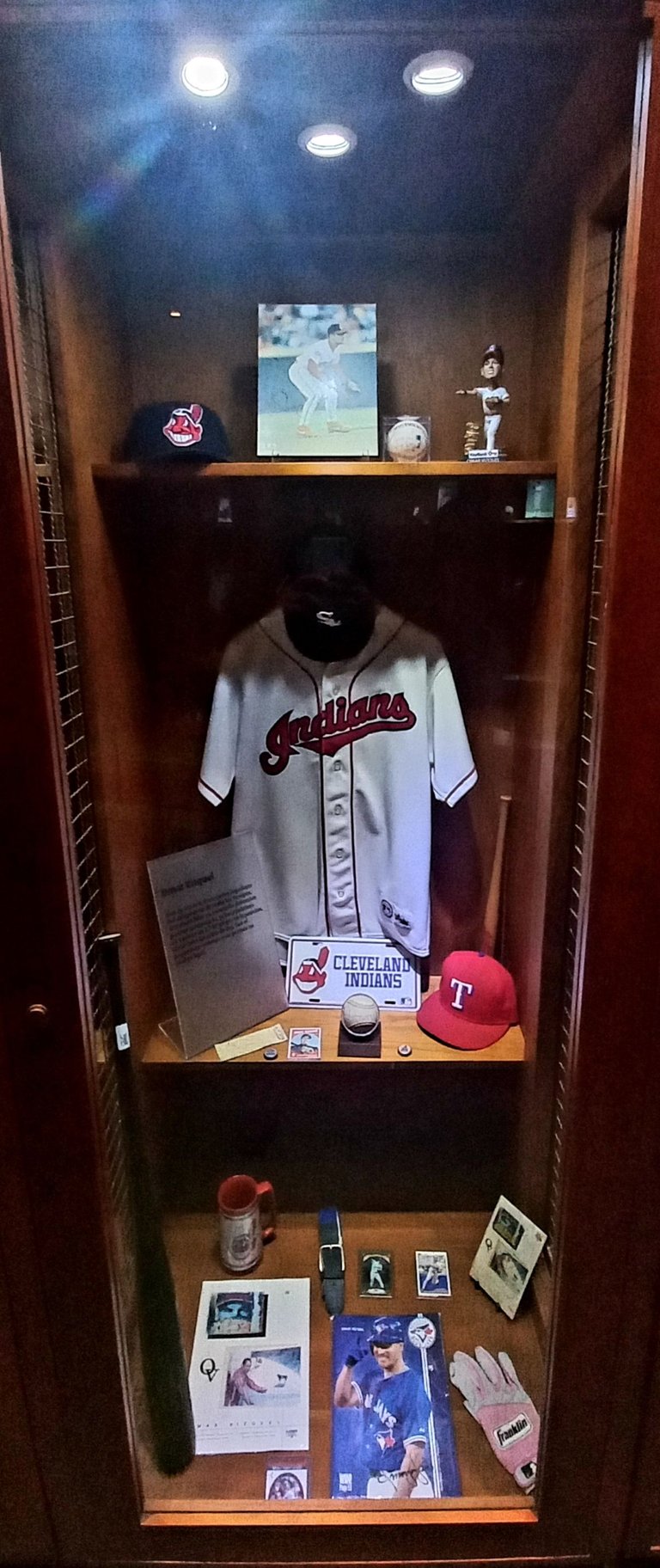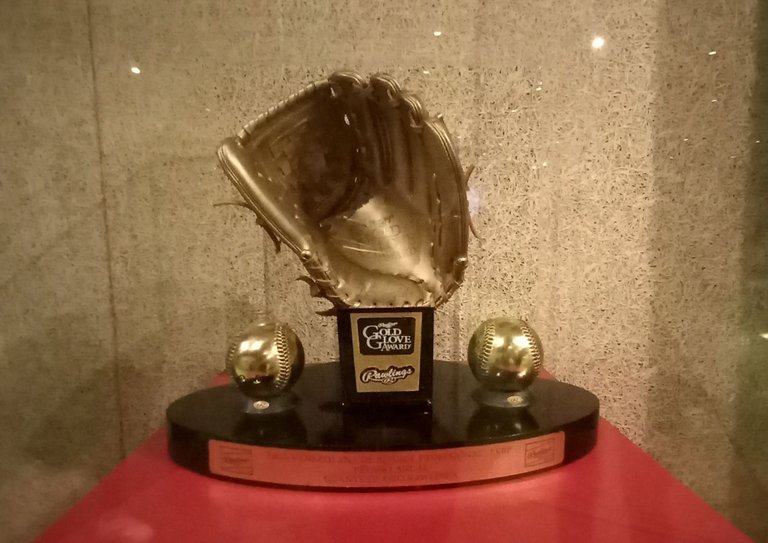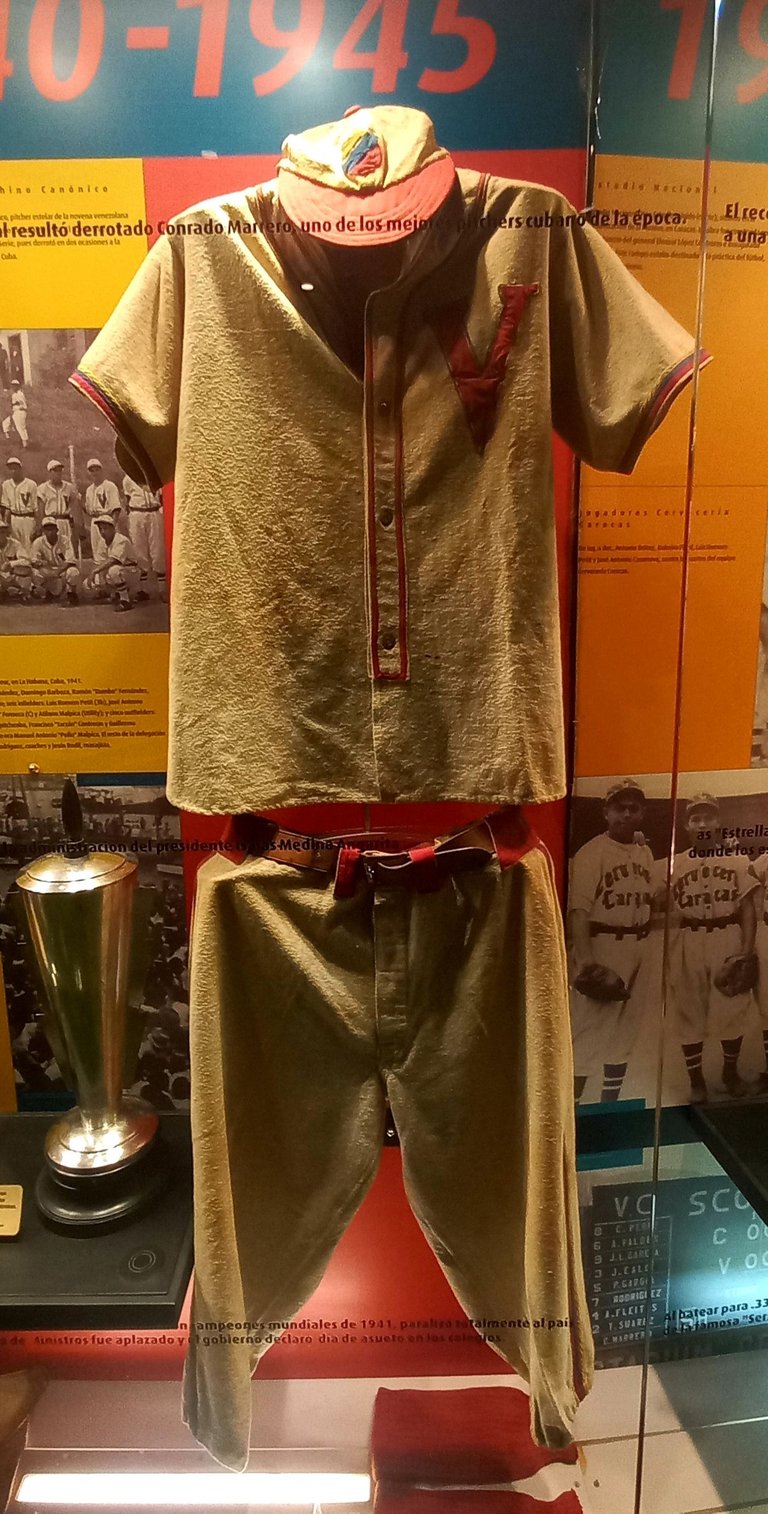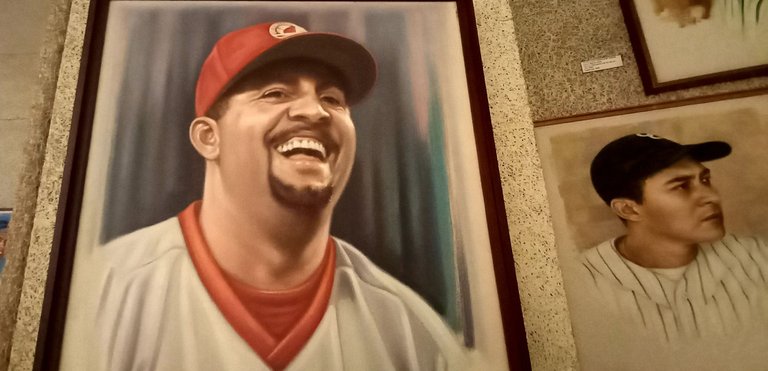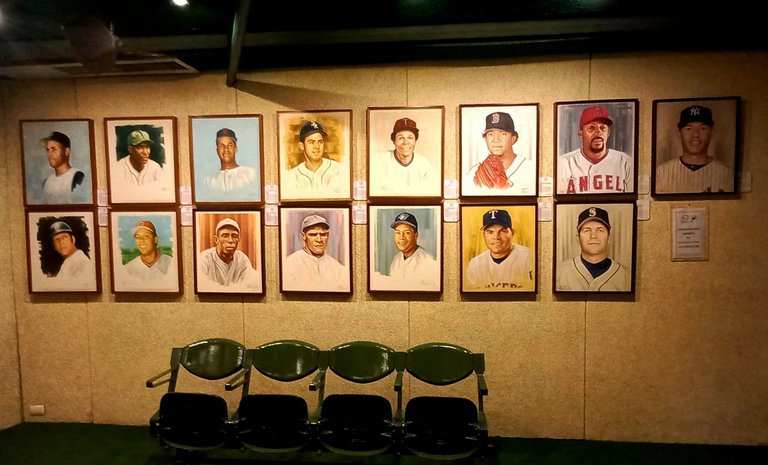 I must say, that in my 15 years of living in the city of Valencia, I had never visited this great museum, that luckily during a visit to the movies, I took the time to take a tour, and the truth for me was very pleasant, remember the history of Venezuelan baseball and learn more of its history, and appreciate the hall of fame, where there are more than 80 exalted, who were part of history. It is a landmark, which represents an aspect in my life, because in my childhood I practiced baseball for a while, and I always had love for this sport, as well as I never missed a game of the national league and MLB.
Debo decir, que en mis 15 años de vivir en la ciudad de Valencia, nunca había visitado este grandioso museo, que por suerte durante una visita al cine, aproveche el momento de hacer un recorrido, y la verdad que para mí fue muy grato, recordar la historia del béisbol venezolano y aprender más de su historia, así como apreciar el salón de la fama, donde existen más de 80 exaltados, que formaron parte de la historia. Es un hito, que representa un aspecto en mi vida, debido a que en mi niñez practiqué béisbol por un tiempo, y siempre le tuve amor a este deporte, así como nunca me perdía un juego de la liga nacional y de la MLB.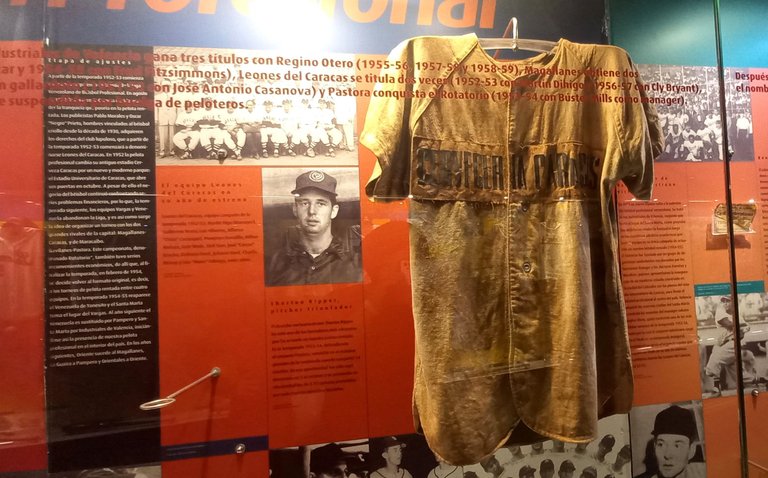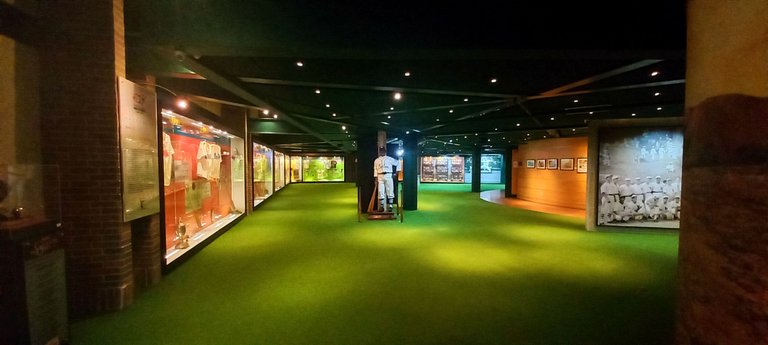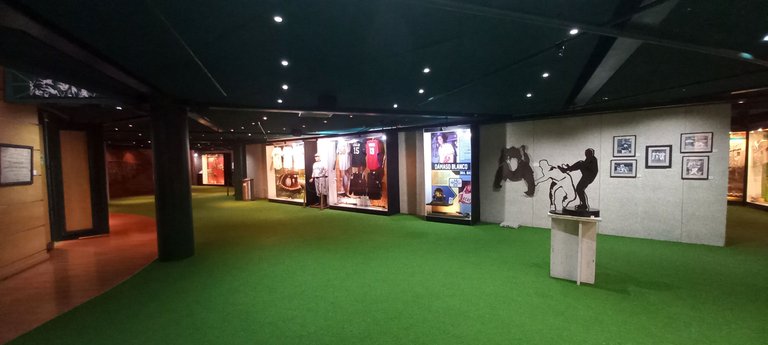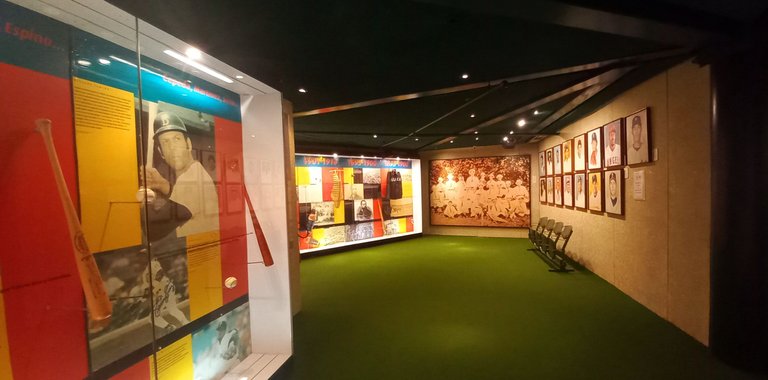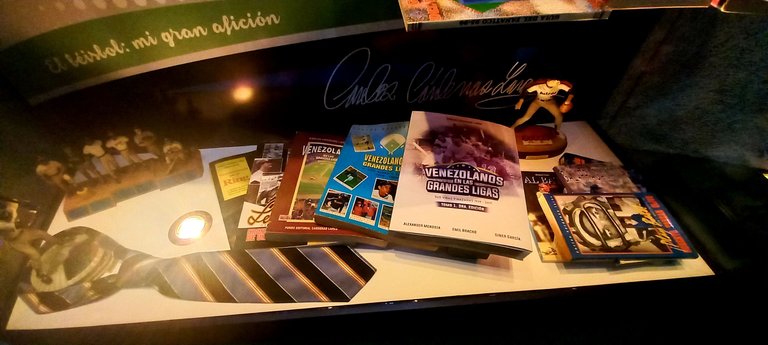 In this place, you can find different accessories of great historical value, including jerseys of the first teams of the Venezuelan professional baseball league, gold gloves of some of the players who excelled in the MLB, as is the case of David Concepción and Luis Aparicio, even a World Series ring of Oswaldo Guillén, who stood out as manager of the Chicago White Sox, being the first Venezuelan to win a World Series as a manager, and among other things that can be found, such as sports shoes, gloves, uniforms, bats and other things that were used by players.
En este lugar, se puede encontrar diferentes accesorios de mucho valor histórico, pasando por camisetas de los primeros equipos de la liga profesional del béisbol venezolano, guantes de oros de algunos de los jugadores que se destacaron en la MLB, como es el caso de David Concepción y Luis Aparicio, incluso un anillo de la serie mundial de Oswaldo Guillén, quien se destacó como manager de Chicago White Sox, siendo el primer venezolano en ganar una serie mundial como manager, y entre otras cosas que se pueden encontrar, como zapatos deportivos, guantes, uniformes, bates y entre otras cosas, que fueron utilizados por jugadores.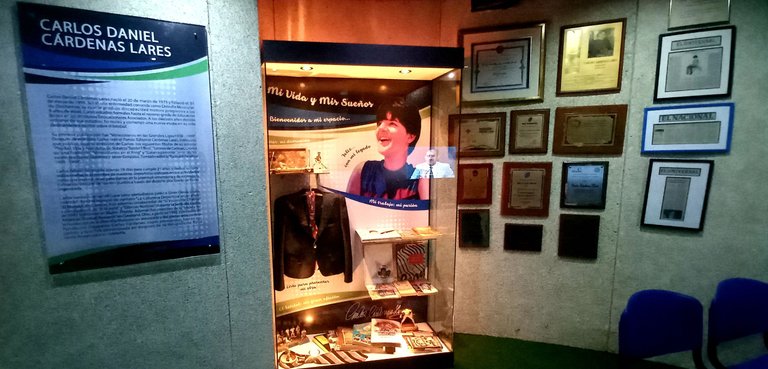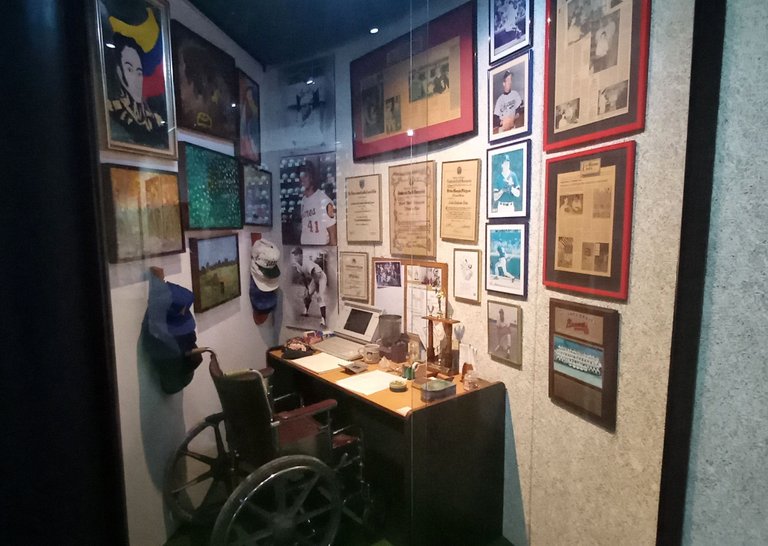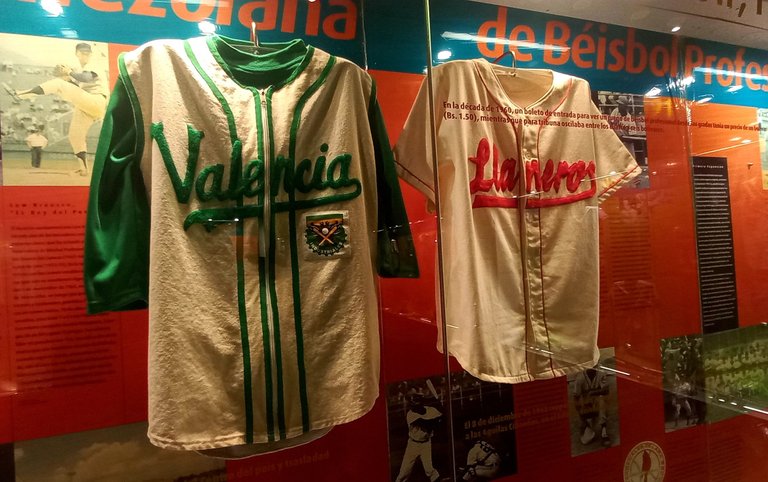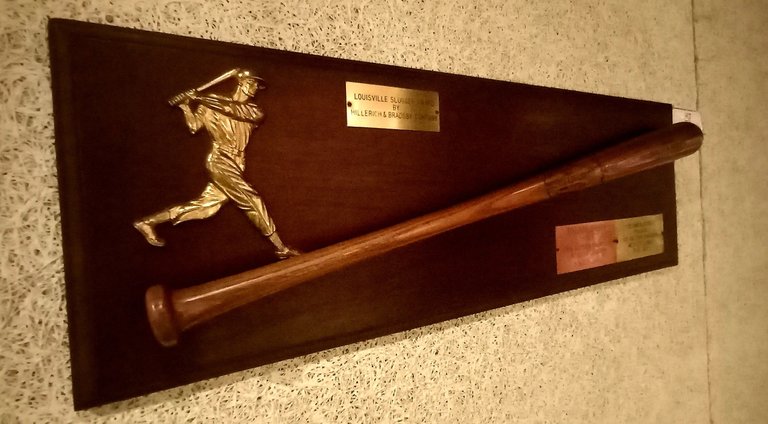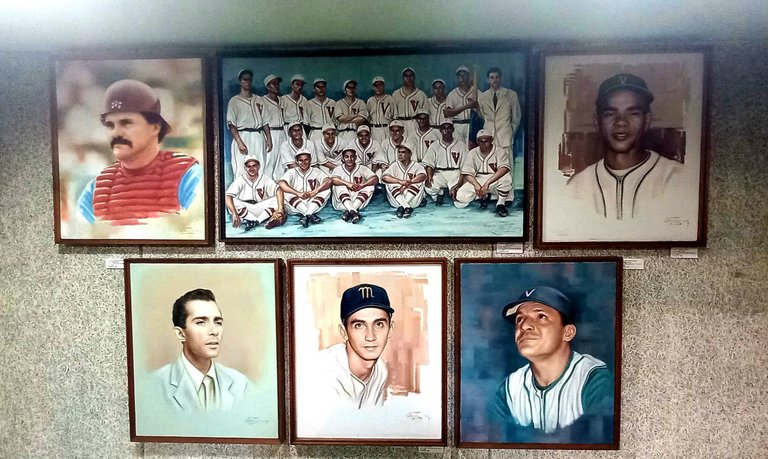 On the other hand, it is necessary to mention that this place is due to the idea of an exemplary young man, who in life was called Carlos Daniel Cardenas, who died in 1994, and with only 20 years, had already published 4 books, mostly about Venezuelan baseball players and other athletes from other areas. This young man, before his death, had the idea of a museum and hall of fame for Venezuelan baseball players, but unfortunately I could not see this dream come true, which then materialized through the family of Carlos Daniel Cardenas, through a foundation, which gave the basis for the creation of this museum and hall of fame. Carlos Daniel Cardenas, is also an immortal in this hall of fame, for all his achievements and contributions to the sport, among his journalistic and editorial work and published books.
Por otro lado, es necesario mencionar, que este lugar se debe gracias a la idea de un joven ejemplar, que en vida se llamaba Carlos Daniel Cárdenas, quien falleció en el año de 1994, y con apenas 20 años, ya había sacado 4 libros, en su mayoría sobre peloteros venezolanos y entre otros deportistas de otras áreas. Este joven, antes de morir había tenido la idea de un museo y salón de la fama para los jugadores de béisbol venezolano, pero la lamentablemente no pude ver ese sueño realidad, que luego se materializaba por medio de la familia de Carlos Daniel Cárdenas, por medio de una fundación, que dieron las bases para la creación de este museo y salón de la fama. Carlos Daniel Cárdenas, es también un inmortal en este salón de la fama, por todo sus logros y aportes a este deporte, entre sus trabajos periodísticos y editoriales de libros publicados.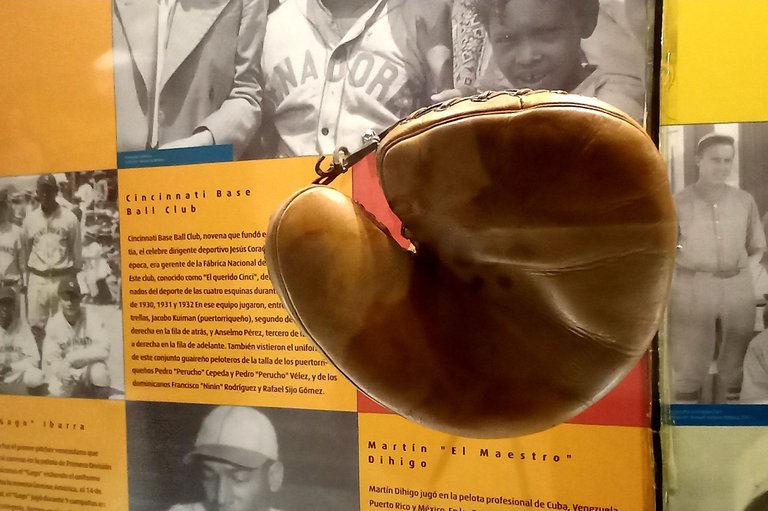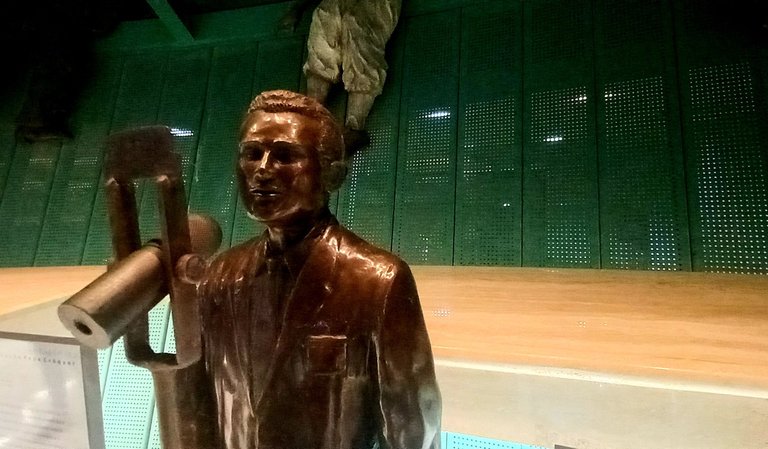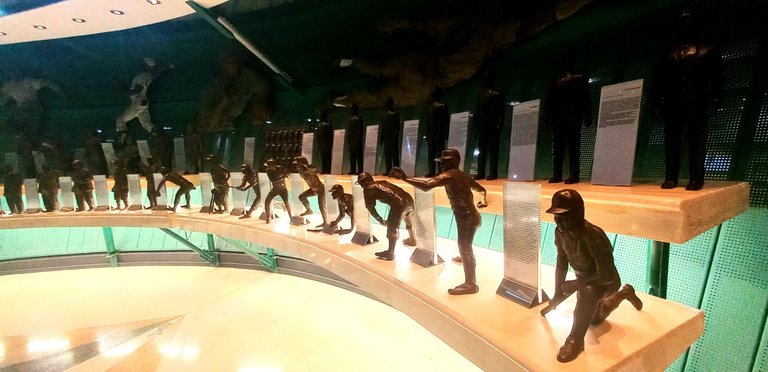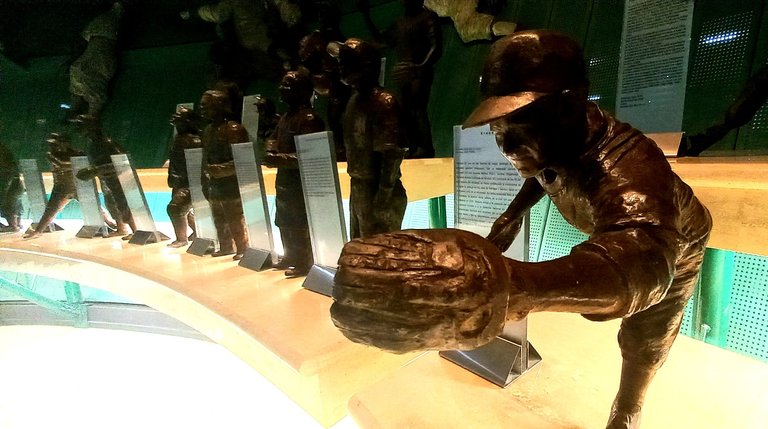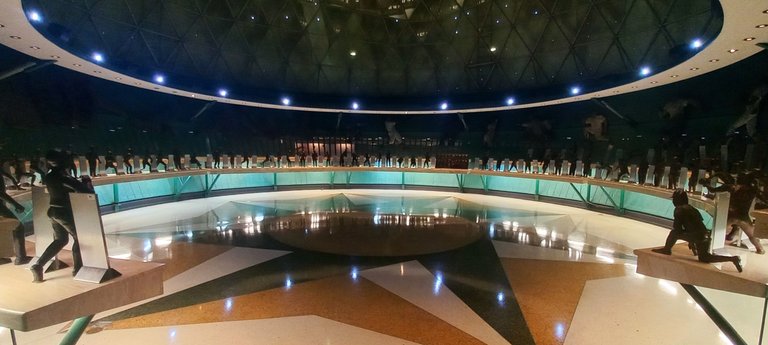 All photographs are my own and were taken with a Samsung A32 cell phone.
Todas las fotografías son de mi autoría y fueron tomadas con un celular Samsung A32.