La empresa alemana de equipamiento deportivo de vehículos Mercedes, ha diseñado un motor para el todoterreno por excelencia de Mercedes que consigue los impresionantes 800 caballos. Además el equipo incluye una mejora de frenos, aerodinámica y detalles deportivos que aligeran el peso de este grande de la marca bávara.
The German Mercedes sports car equipment company has designed an engine for the Mercedes all-terrain vehicle par excellence that delivers an impressive 800 hp. In addition, the equipment includes improved brakes, aerodynamics and sporty details that lighten the weight of the Bavarian brand's big one.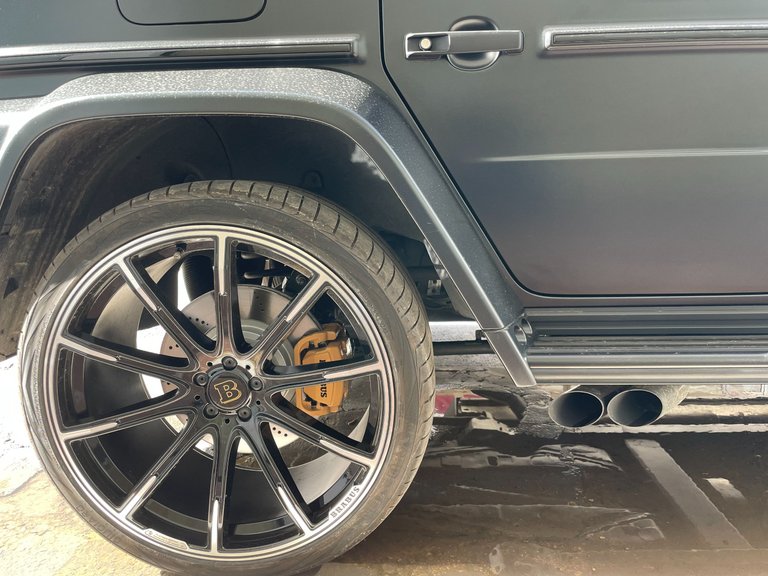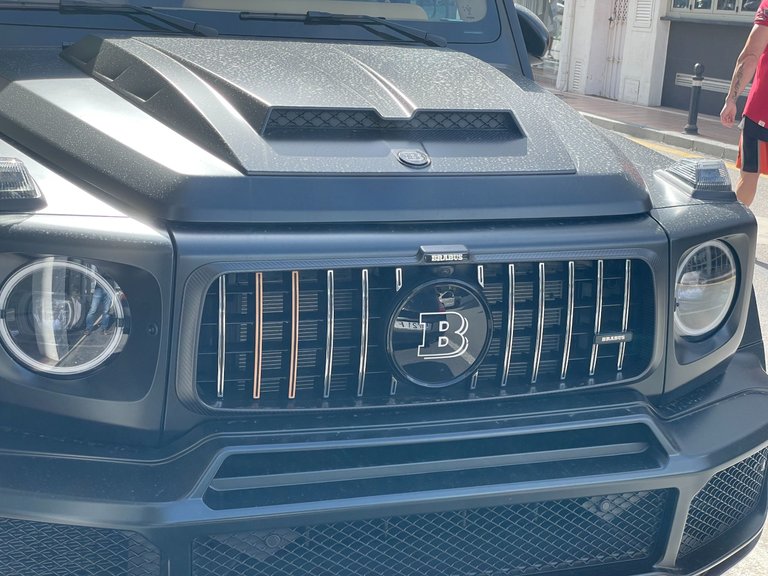 El equipamiento Brabus incluye detalles tan importantes como la carrocería de fibra de carbono y pequeños detalles como la iluminación led en las estriberas.
The Brabus equipment includes important details such as carbon fibre bodywork and small details such as LED lighting on the footrests.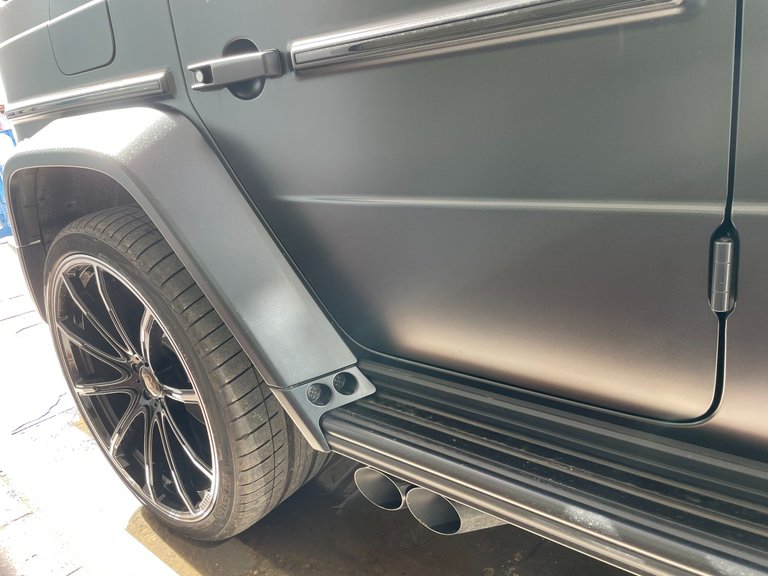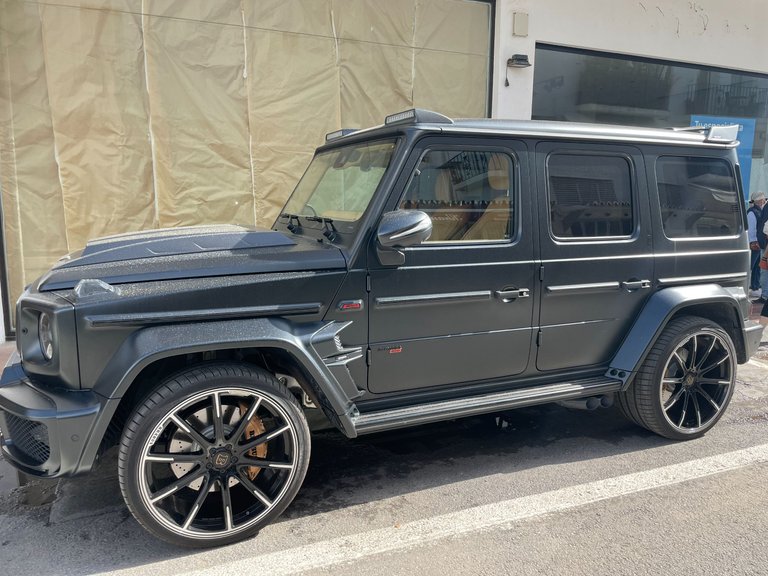 El ancho de los neumáticos aseguran un buen agarre a la carretera y el perfil bajo evita vibraciones y sustos en caso de calzadas en mal estado.
The wide tyres ensure good roadholding and the low profile prevents vibrations and scares on poor road surfaces.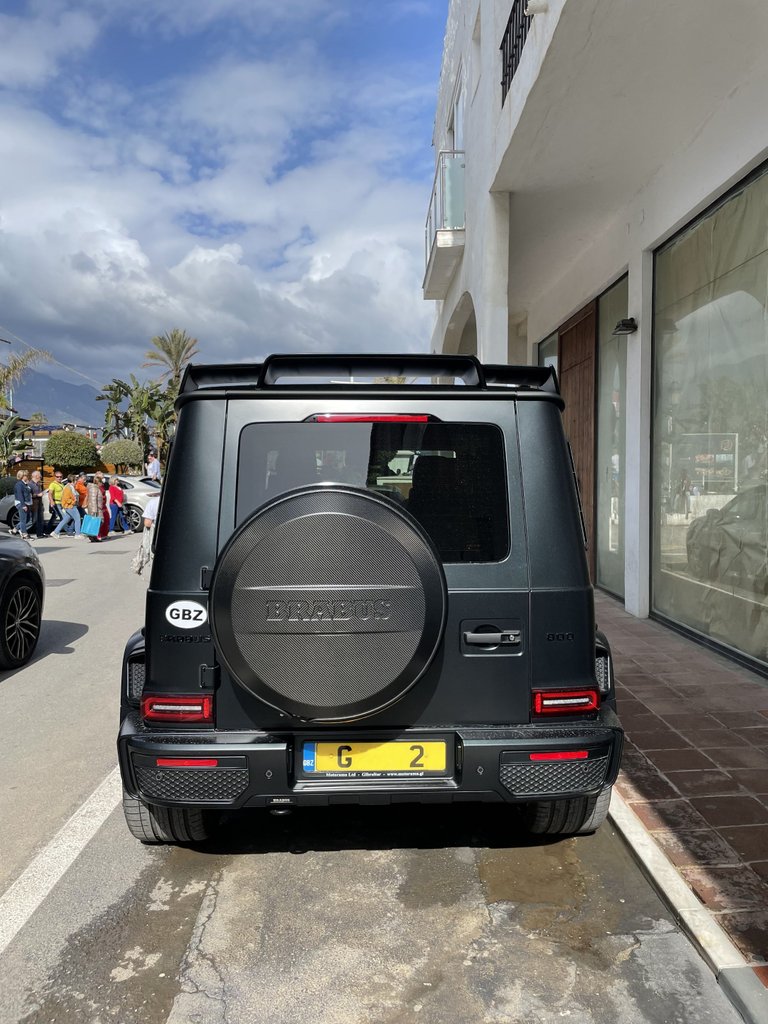 Una gran tecnología puntera para un chasis que se mantiene casi intacto durante décadas donde destacan el parabrisas recto original del primer modelo "G".
The chassis has remained almost unchanged for decades, with the original straight windscreen from the first "G" model standing out.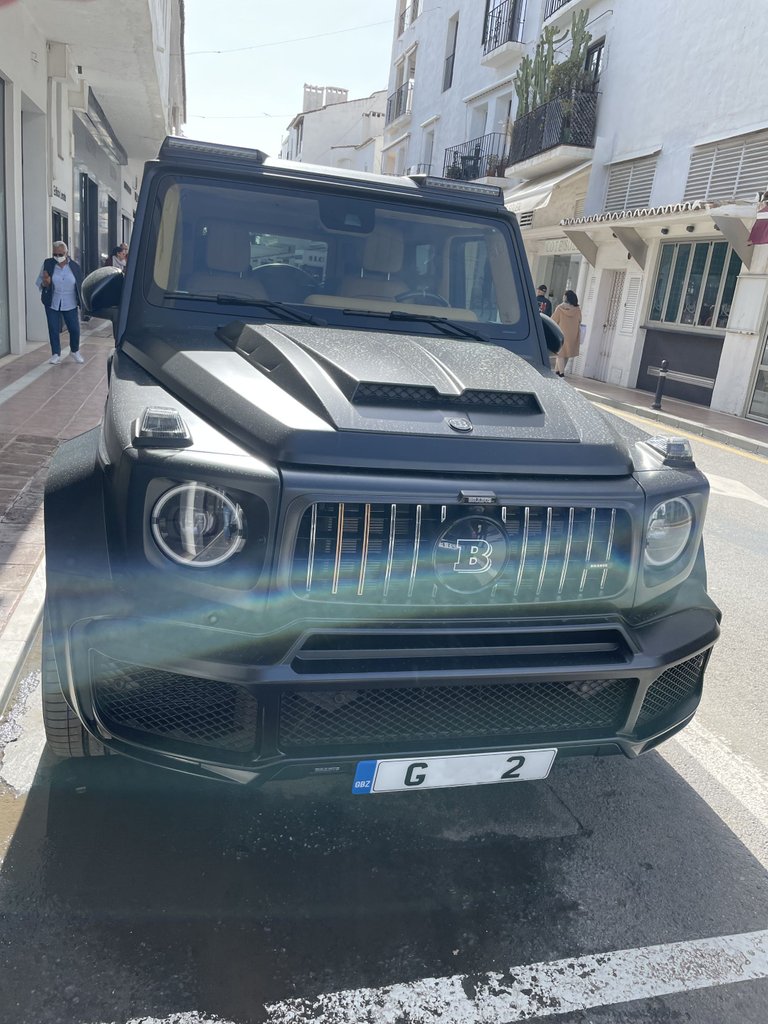 El interior lleva todos los detalles y comodidades que se puedan imaginar. Desde el mejor cuero en casi todas las superficies como lo mejor en tecnología electrónica. Su precio es prohibitivo para casi todos los mortales, así que es un buen coche para soñar.
The interior has every detail and comfort imaginable. From the finest leather on almost every surface to the best in electronic technology. The price is prohibitive for most people, so it's a good car to dream about.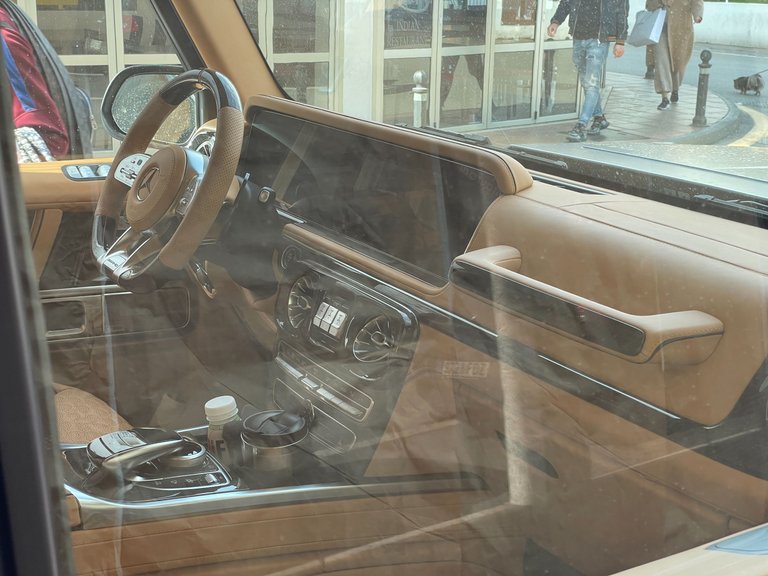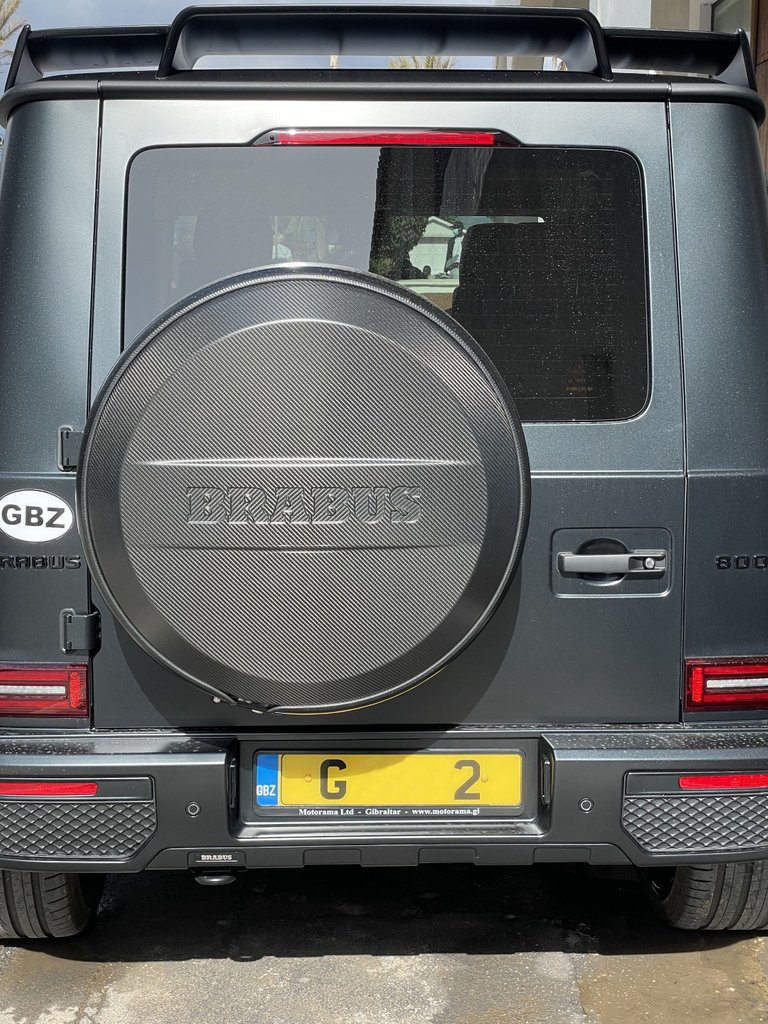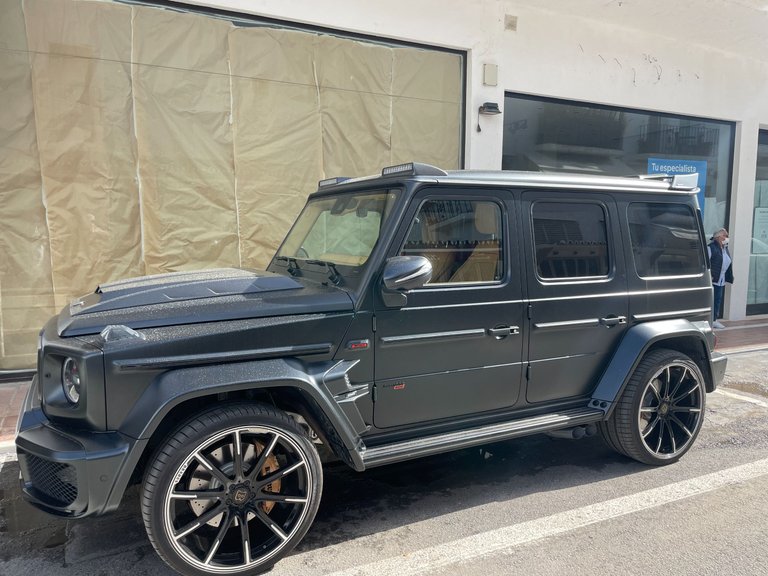 I used a web translator for english text (DeepL)
Photos by @cuvi taken with an Iphone 12 Pro.
2022 All rights reserved.
Fotografías de @cuvi hechas con un Iphone 12 Pro. 2022 Reservado todos los derechos.
By @cuvi,
Creador de contenido desde 2016
Content creator since 2016