Greetings,
A big greeting to all mechanical friends and those who make life in this great community of @hivemotors, I hope everyone comes with recharged energies after these days December.
---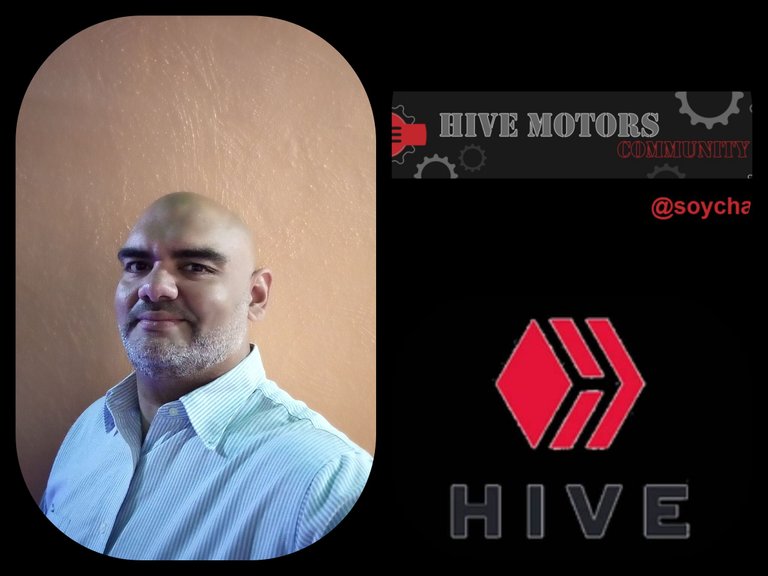 ---
This week as the beginning of the year I decided to resume the restoration of the pick-up that some time ago I mentioned here, but as the pending work is to redo the electrical system, and I do not have much patience for electrical work, I call a friend who always give him jobs because I really like his way of working, and came with antesala buying cables and components needed for him to just spend his time to do his job.
---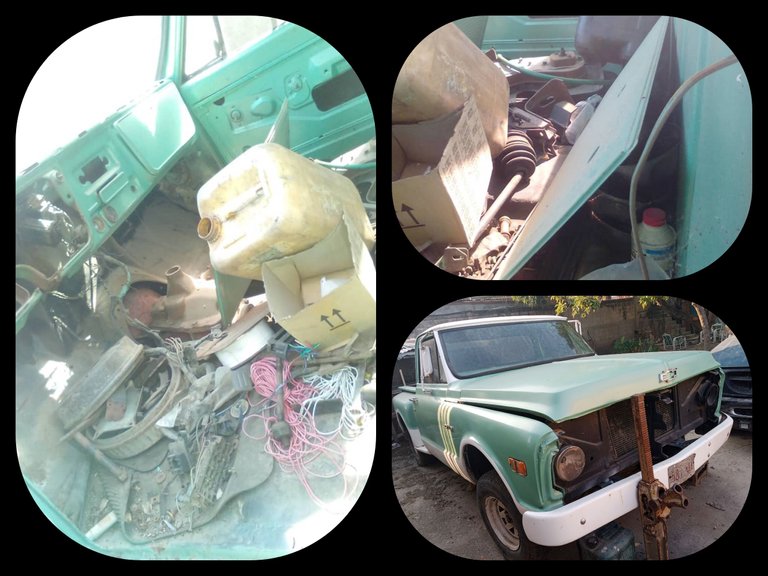 ---
As a whim of my dad, may he rest in peace, and me we wanted to replace the steering column for a more modern one that involves the main controls in it, it is here where I go to visit the workshop of a friend who as he works with brass and paint and with collector cars I thought of him to have some contact, it turns out that in fact my friend had the spare part and sells it to me so to speak.
Between words and talking and evaluating his work of restoration, more than brass and painters also requires the help of mechanics because it disassembles the cars completely below I show you so you have an idea.
---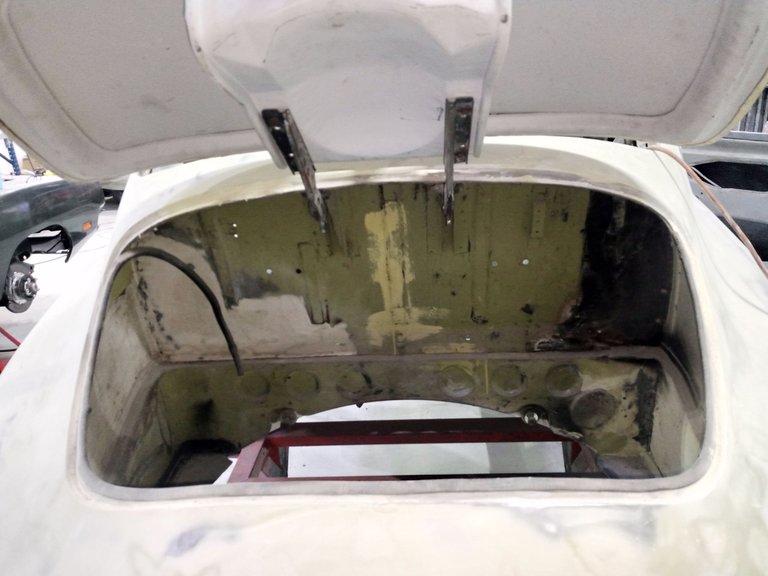 ---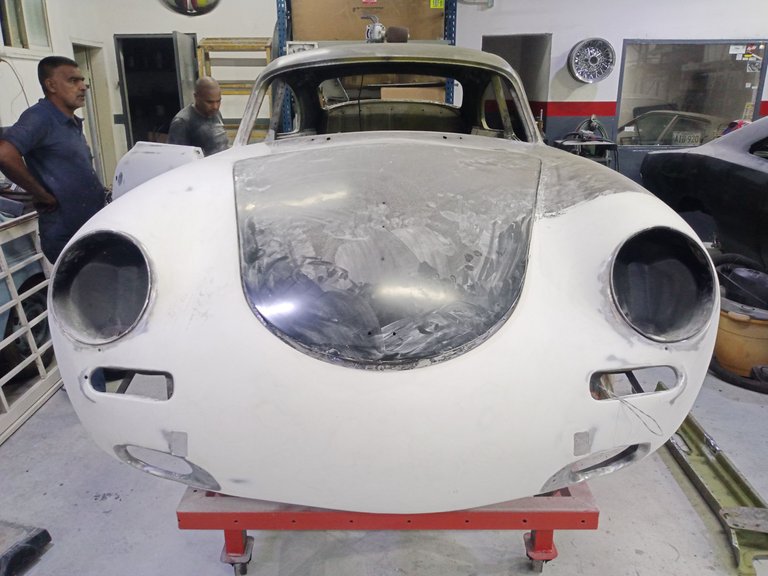 ---
The quality of his work as well as the materials he uses are first class, his staff is well qualified to meet the expectations of customers, product of the level of service provided in general lines got the support of an investor who financed the purchase of a new location and modern equipment to continue with his excellent work.
---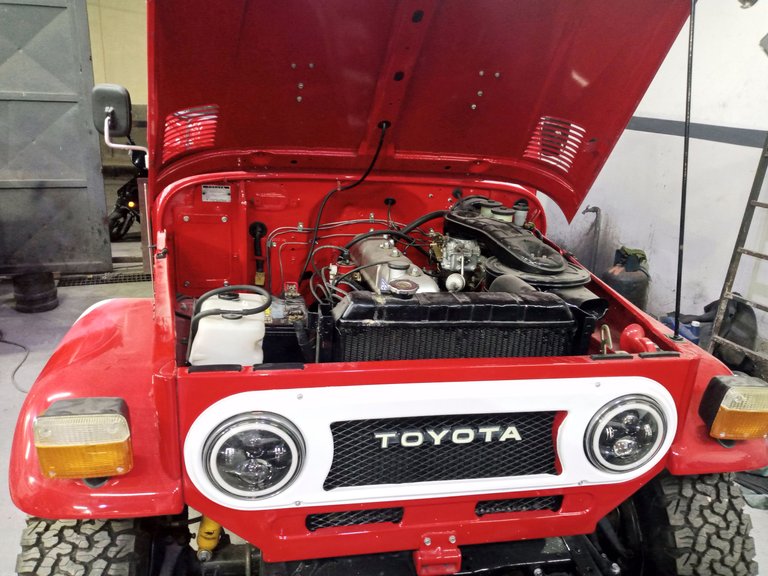 ---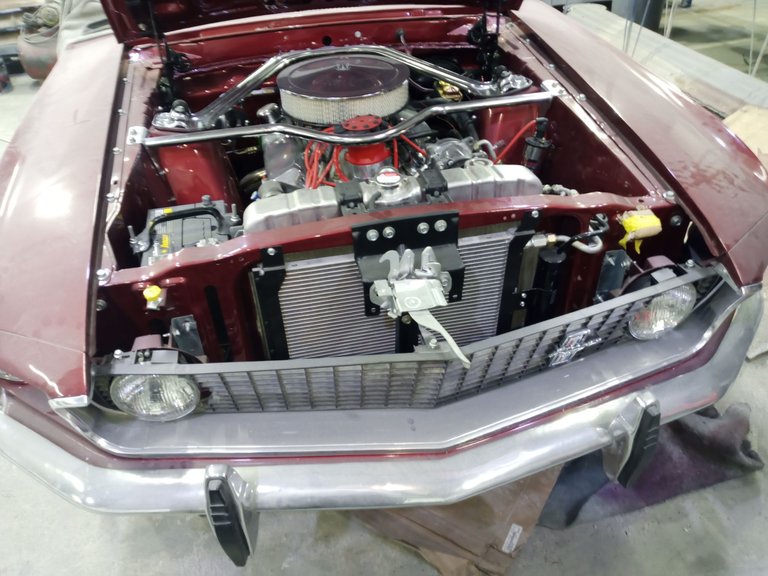 ---
This is where I come into the process since the owner of the workshop knows the way I work and asked me to make room for me to contribute my functions in the disassembly and assembly of the cars that arrive for restoration, this process must be very detailed when disassembling and if possible to identify the parts with their screws, since this depends on the originality at the time of reassembly does not fail.
Another of the fundamentals of maintaining the inventory is that these restoration processes can take a long time because you have to be very detailed and because they are collector cars many parts are imported from the USA.
---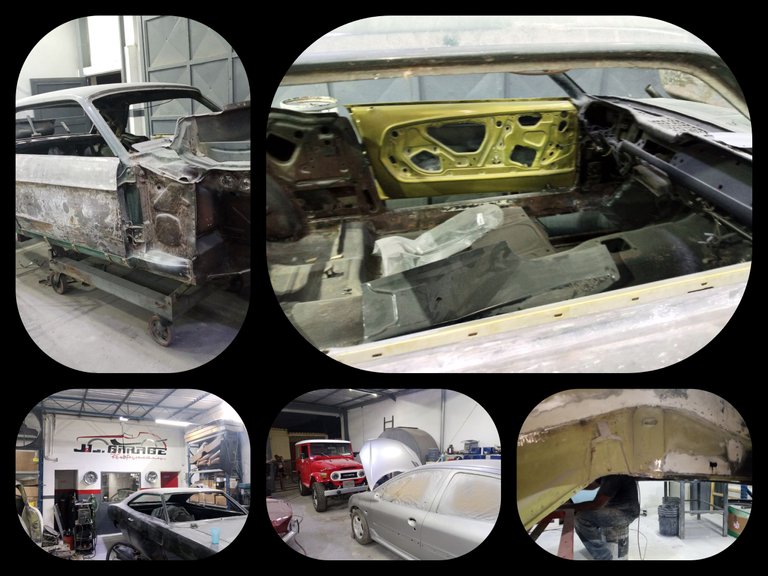 ---
The advantage I have of being able to work for him is that I work by project, my work would be the mechanical part to disassemble the whole car while I have no other pending I have the freedom to continue serving my customers outside that workshop, this also contributes to the free time to devote to the platform and family.
I hope soon to be able to show you the content of the new projects in conjunction with the workshop so you can appreciate the quality of the work done. For now I say goodbye until next time.
Thank you for reading my content and may God bless you greatly.
---
SPANISH
---
Saludos,
Un gran saludos para todos los amigos mecánicos y los que pero que hacen vida en esta grandiosa comunidad de @hivemotors, espero todos vengan con las energías recargadas luego de estos días diciembre.
Está semana como inicio del año he decido retomar la restauración de la pick-up que hace un tiempo mencioné por aquí, pero como ya las labores pendientes son la de rehacer el sistema eléctrico, y yo al trabajo eléctrico no le tengo mucha paciencia, llamo a un amigo que siempre le doy trabajos porque me gusta mucho su forma de trabajar, ya venía con antesala comprando los cables y componentes necesarios para que el solo dedique su tiempo a realizar su trabajo.
---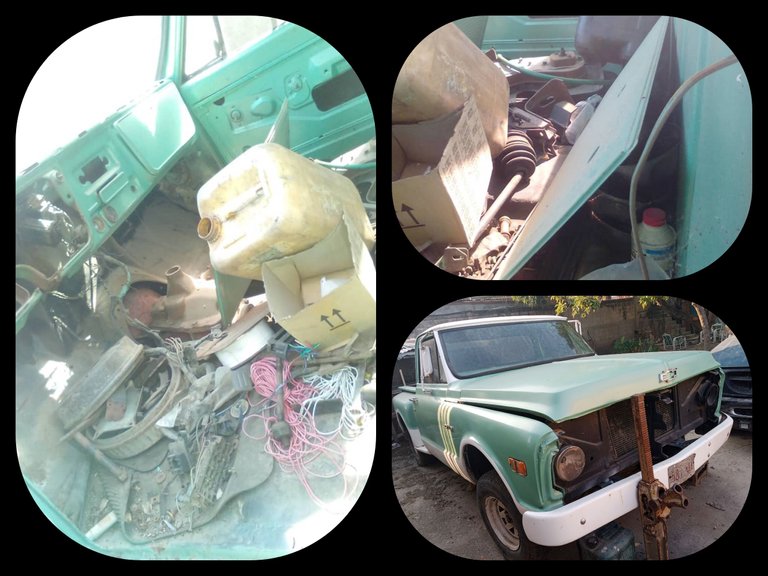 ---
Cómo capricho de mi papá que en paz descanse y mío queríamos reemplazar la columna de dirección por una un poco más moderna que involucre los mandos principales en ella, es aquí donde voy a visitar el taller de un amigo que como trabaja latonería y pintura y con autos de colección pensé en el por poder tener algún contacto, resulta que en efecto mi amigo disponía del repuesto y me lo vende por así decirlo.
Entre palabras y conversando evaluando su trabajo de restauración, más que latonería y pintores también requiere de la ayuda de mecánicos porque desarma los autos por completo abajo les muestro para que tengan una idea.
---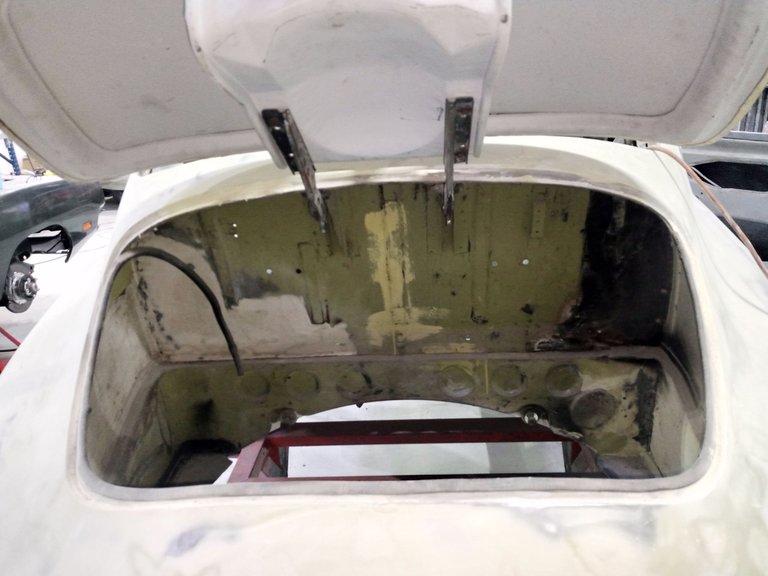 ---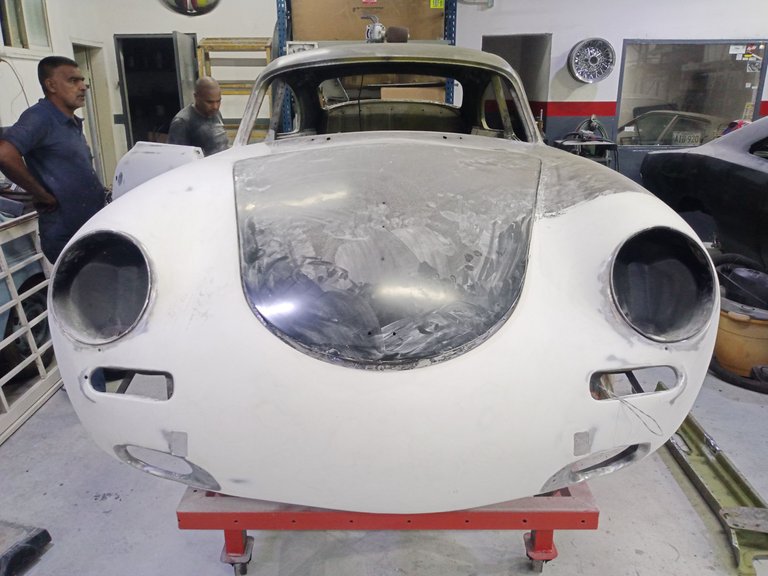 ---
La calidad de su trabajo al igual que los materiales que utiliza son de primera, tiene su personal de confianza bien calificado para poder cubrir las espectativas de los clientes, producto del nivel de servicio que presta en líneas generales consiguió el apoyo de un inversionista quien le financio la compra de un nuevo local y de equipo moderno para que siguiera con su excelente trabajo.
---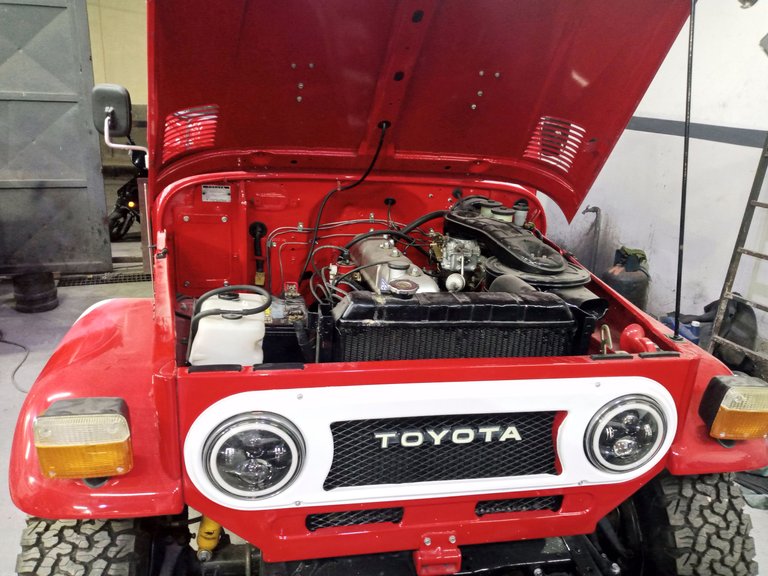 ---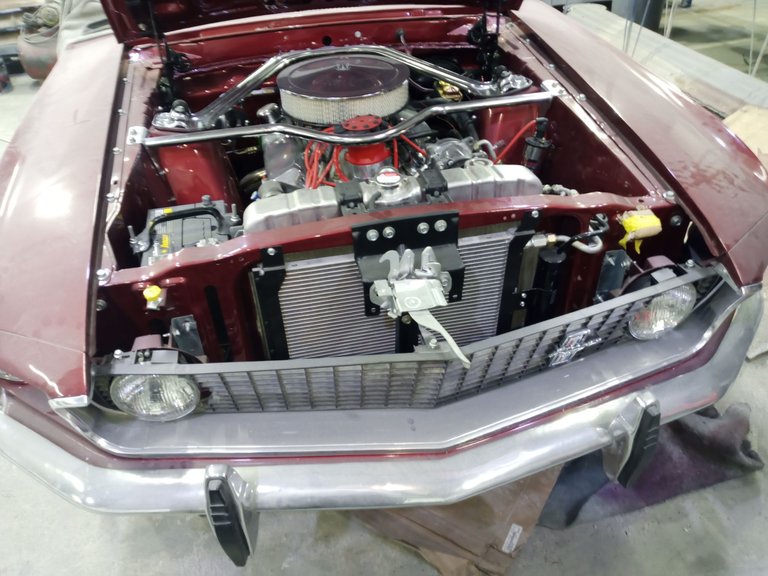 ---
Aquí es donde entro yo en el proceso ya que el dueño del taller sabe en la forma que trabajo y me pidió el favor de que hiciera espacio para que aportará mis funciones en el desarmado y armado de los autos que lleguen por restauración, este proceso hay que ser muy detallista a la hora de desarmar y si es posible ir identificando las partes con su tornillería, ya que de esto depende que la originalidad a la hora de volver a ensamblar no falle.
Otro de los fundamentos de mantener el inventario es que estos procesos de restauración pueden tomar mucho tiempo ya que hay que ser muy detallista y por ser autos de colección muchas partes se importan de USA.
---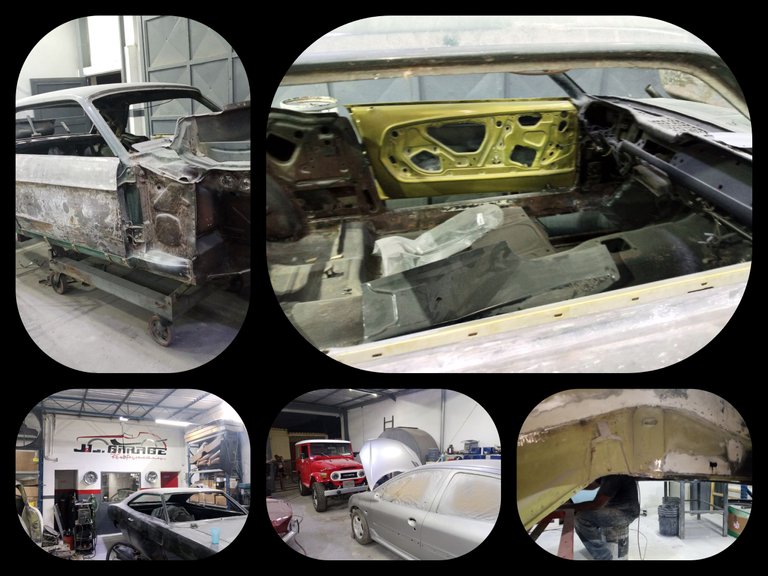 ---
La ventaja que tengo de poder trabajar para el es que trabajo por proyecto, mi labor sería la parte mecánica al desarmar todo el auto mientras no tenga otro pendiente tengo la libertad de seguir atendiendo mis clientes por fuera de ese taller, esto contribuye también con el tiempo libre para dedicar a la plataforma y la familia.
Espero pronto poder mostrarles contenido de los nuevos proyectos en conjunto con el taller para que puedan apreciar la calidad del trabajo realizado. Por ahora me despido hasta una próxima entrega.
Gracias por leer mi contenido que Dios les bendiga grandemente.