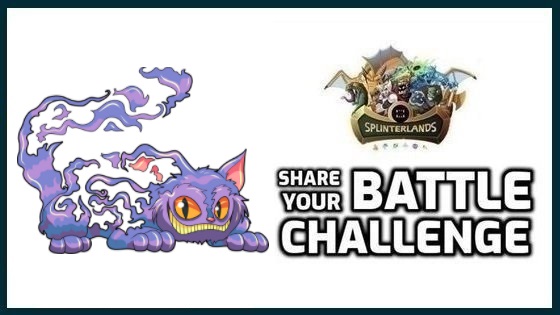 Another repeat of a Share Your Battle Challenge for Splinterlands as the Feral Spirit already was highlighted quite a while ago.
---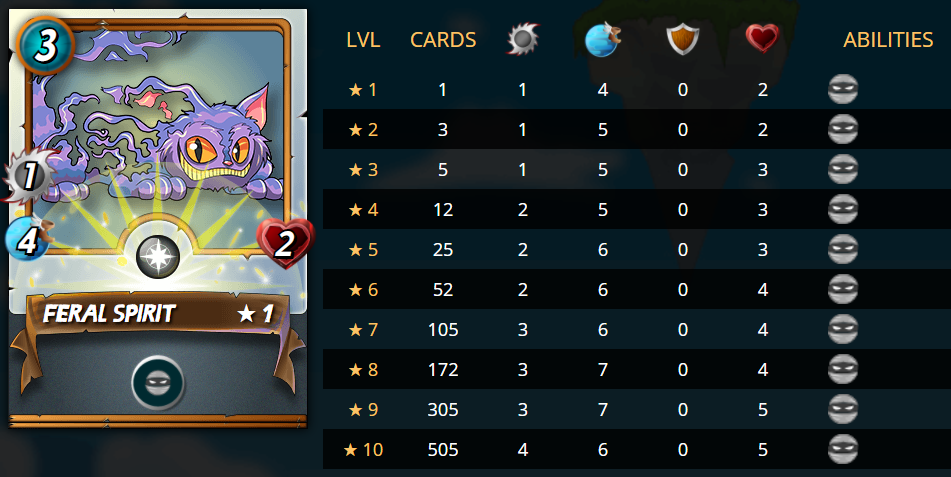 There are a lot of cards in the game that are very similar and many of those have a 3 mana cost with Melee attacks and the Sneak ability. The strong point of the Feral Spirit is the speed which is one of the card stats that higher level players highly value mostly because there is an increased chance for opponent melee and Ranged attack monsters to miss it while it nearly always will hit its target attacking first. It's one of the things I only learned years into playing Splinterlands and I also don't own the Feral Spirit at a higher level because I always went more on Attack & Health stats which are rather weak for this card. In small-medium matches where magic and the Earth summoner are not allowed, this one is really powerful.
---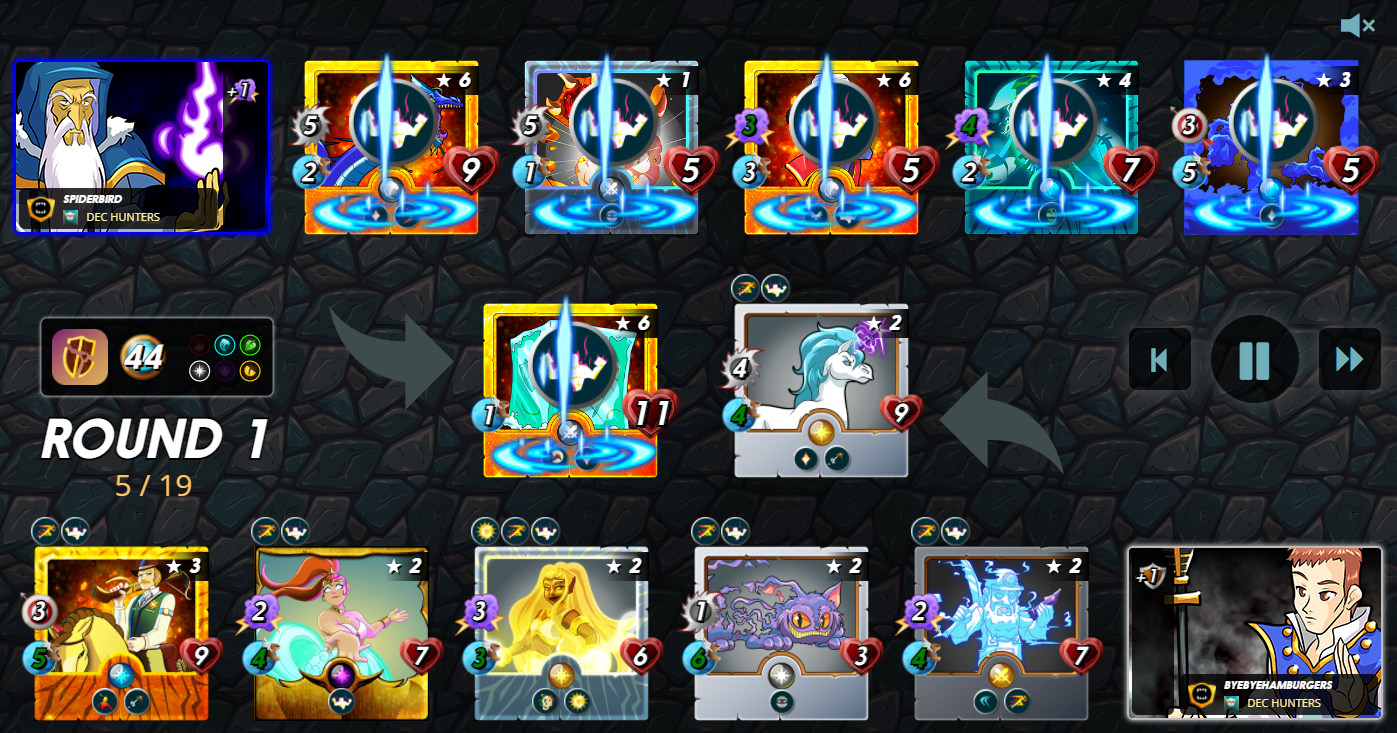 With so many cards available now in the game, using one of the cards in the Weekly battle challenge most time ends up in situations where you have to force the card onto the game rules. The situations where specific cards shine are just so rare that you have to play 100 matches to get one where it's used optimally. I tried to use speed in this match which got countered by Magic attack leaving me without a chance. So the line-up of the Sacred Unicorn, followed by the Spirit Miner, the Feral Spirit, Bila The Radiant, Djinn Renova, & the Silvershield Sherriff was by no means a good one. You also never want to use a single Sneak monster as it rarely is good enough to really hurt the backline of an opponent.
---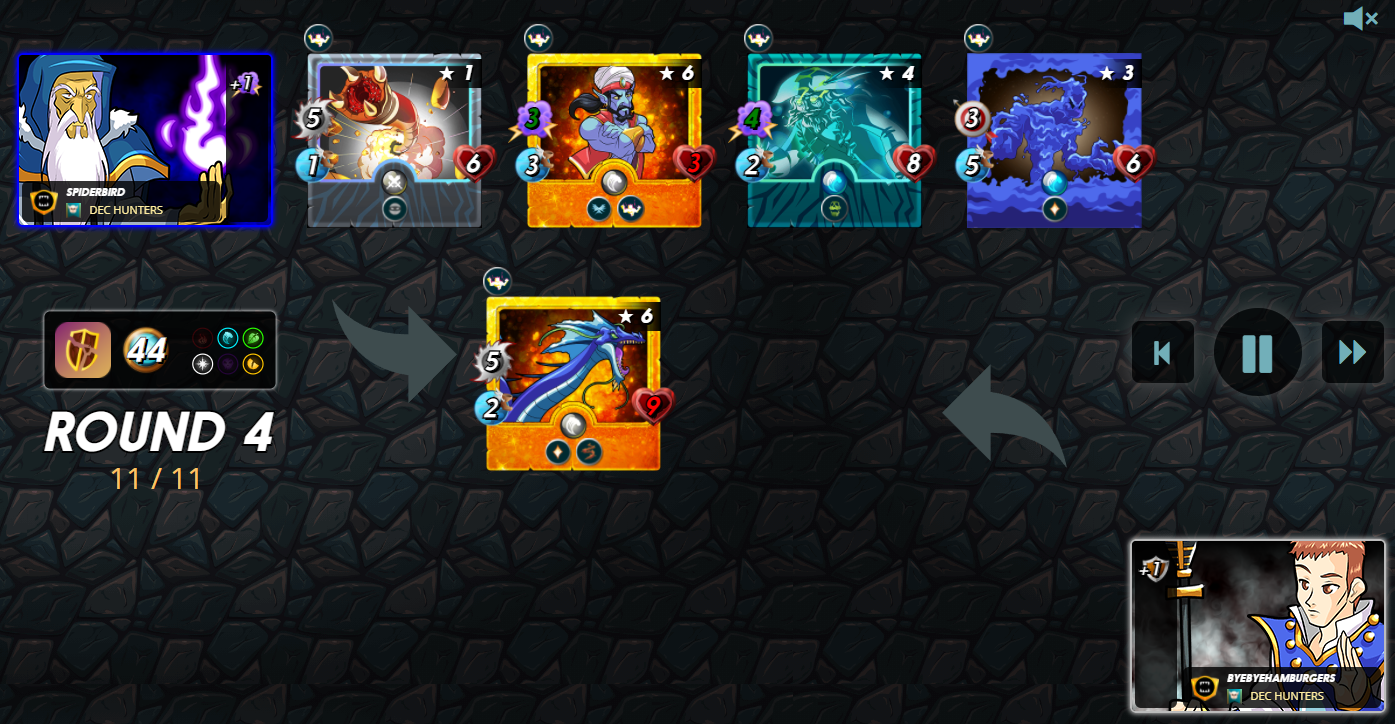 ---
So yeah, I didn't stand a chance in this match and won't play the Feral Spirit since I don't own it at a higher level and cards are just way too expensive not giving enough of a return for me to justify buying them.
---
Previous Weekly Challenges