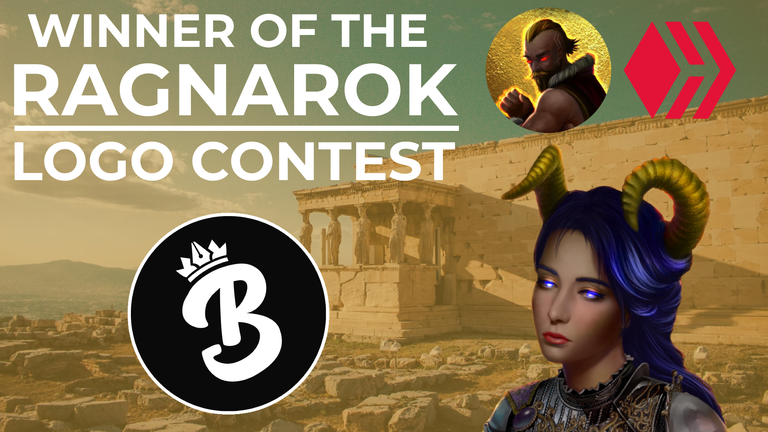 ---
Hello everyone!
We are happy to announce the Logo Contest winner. We had more 150 entries from a little over 120 Hivers, you can see them all here. Thank you to all the Hivers that joined this contest. We are very happy with the great reception that Ragnarok has received.
And the winner is:
Congratulations, we've sent 2,000 Hive your way!
---
We are also happy to announce that all the Hivers that participated have received one free NFT from the bz set. You can claim them here.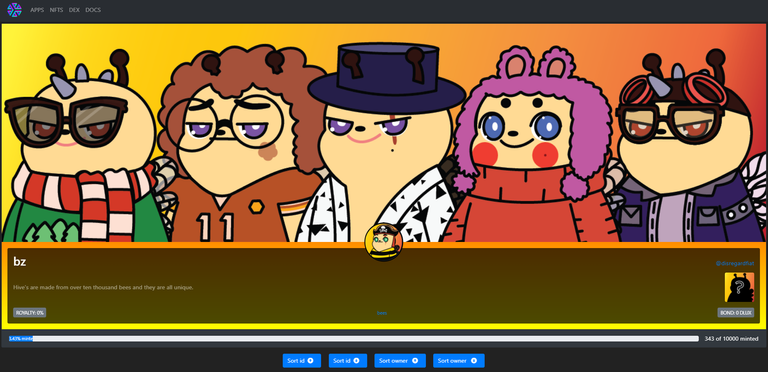 Here is the full list of hivers:
121 bz mint tokens where transferred to @madara1995, @doze, @sandrita89, @rob23, @sachingeorge, @shatargat, @sidekickmatt, @foxy.pix, @bil.prag, @fabian98, @darkcore29, @icon-bassey, @leonmaster, @anjiart, @cetb2008, @alexmag1988, @ykroys, @lisbethseijas, @collectorofchaos, @melbourneswest, @obrisgold1, @jacuzzi, @bernardinetti, @jayblak, @mayorkeys, @heskay, @eglois, @aimee.tariq, @cristina-zac, @that1skter, @vaipraonde, @mauroleonel, @giocondina, @astrocreator, @huang-hsin, @japex1226, @mario-jack, @casimirio, @fracshun, @darkfemme, @cryptosimplify, @lauraptis, @ansoe, @nicholas-gg, @manuelmilano, @queenstarr, @crazy-ant, @akshayambrose, @elizabeths14, @akannibounty, @yetsimar, @draconiac, @maykit55, @epicur0, @cjlugo, @izaid, @black-eagle, @abmakko, @enterlacrea, @kadoshmenorah, @camila-jhon, @sonfecisinan, @postraya, @jossduarte, @jsr89, @chyssom, @mazquel, @graffitidude, @badtripz, @mvl2304, @khaleesii, @akiraymd, @anzirpasai, @atir1990, @grisvisa, @vvgm, @baptisttadg, @psyshock, @anikekirsten, @herkin1, @jazzn, @marylucy, @japhofin8or, @vicmar1, @ucmuharfli, @rosana6, @aichanbot, @filoriologo, @elwnyx, @karkalitsos, @charsdesign, @blind-spot, @dante31, @bengioduke, @zullyscott, @yojhany2, @bantamuda, @maitt87, @ruen, @moretea, @diebitch, @robertocopio, @silver.art, @verbalshadow, @praditya, @ruchial, @arte.kevin, @keilis, @johanna3r, @saun, @afridany1, @martthesquire, @dannyyung, @zuly63, @jakkal, @mistural, @solo-mon, @enrique89, @fabiyamada, @desic, @samgiset.
If you don't see your name here (and you made a logo for the contest on time), please tag @eddiespino in the comments.
---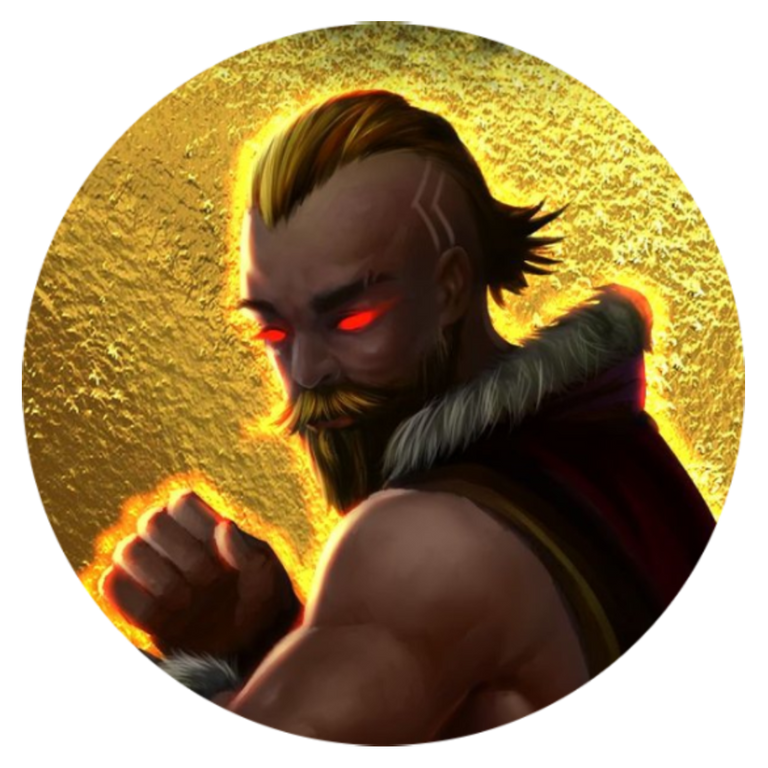 You can read more about Ragnarok here.
Ragnarok is engulfing all realms, and no mythology is safe. This means you will have Norse, Greek, Egyptian, etc. Ragnarok will be a highly competitive game! It involves chess, poker, and PvP elements!
Click on the golden icons to join our channels