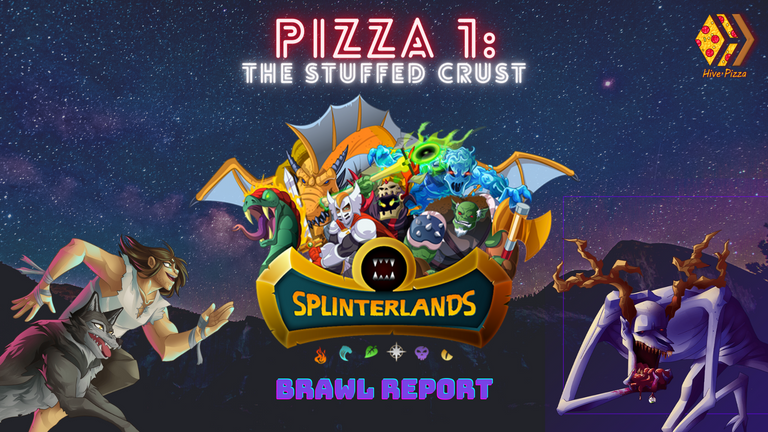 Welcome to my 3rd Splinterlands Brawl Report, finally one I've completed back-2-back.
If you checked in last week, you saw me go a perfect 7-0 against my opponents. I'd like to say I kept the win streak going, but no, not even close. But that gives me a chance to analyze what I did wrong. Reminds me of my sports days in my youth, in which I also hated reviewing my losses. But it'll help me improve, so gotta suck it up and let's do this.

Battle #1 - Loss
Ruleset - Stampede & Noxious Fumes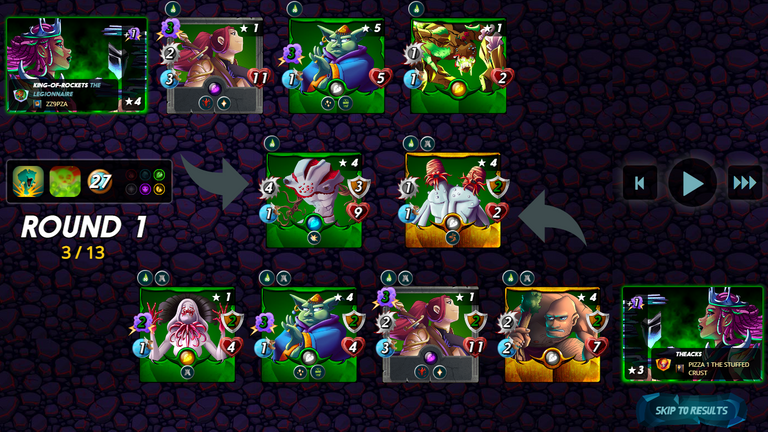 Two things here led to my loss. First is level. They come out with a level 4 summoner which gives them access to the Lv. 5 Goblin Psychic who has 5 health and can last 1 more turn with Noxious Fumes in play. 2nd my Mycelic Morphoid in the tank spot makes for Bloodlust bait for their Quora, giving her a boost the rest of the battle over my own Quora. This one was over in 4 rounds.


Battle #2 - Win
Ruleset - Healed Out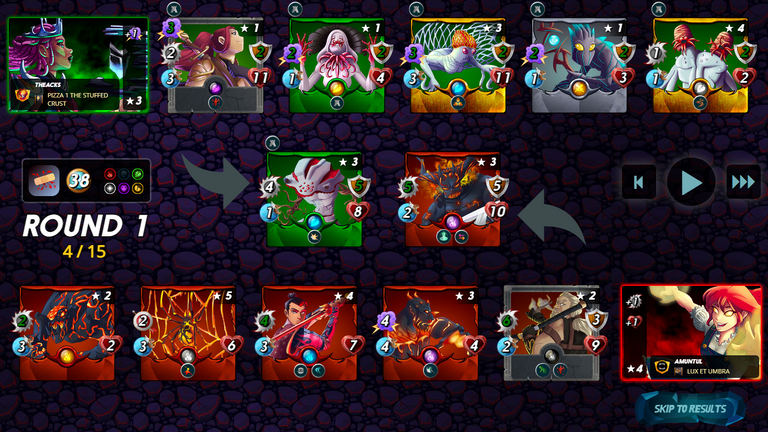 Back into the win column with this one. I went Obsidian and Magic heavy with this one and it worked out exactly as planned. Their heavy shields up front are no match for the magic headed their way, while Mycelic Infantry's Shield ability keeps their damage down. This is over in 5 Rounds.


Battle #3 - Loss
Ruleset - Close Range & Little League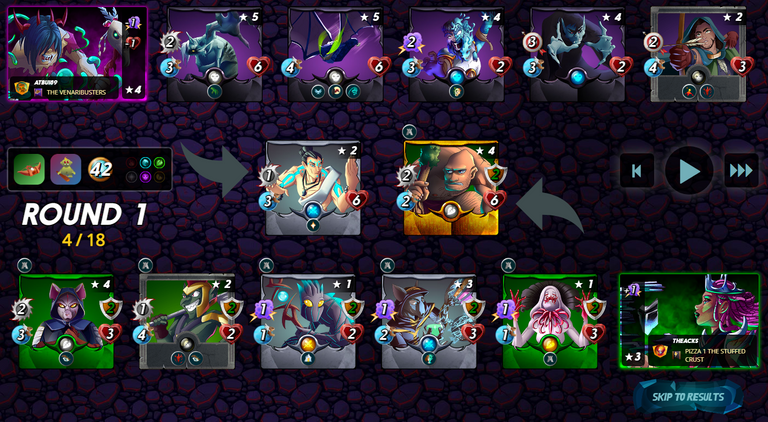 It's one step forward and one step back this brawl it would seem. Whistling Damon is a solid Gladiator and he did more against me than my Bertrol Gobson did against my opponent. Another 4th Round loss here.


Battle #4 - Win
Ruleset - Back to Basics & Melee Mayham
Even though Back to Basics removes Bloodlust from Quora, I figured this was yet another spot for her to shine. She gets the Magic boost from Obsidian, while also being able to use her Melee attack from any position thanks to Melee Mayham. In the end, it came down to Quora vs Relenor Cleaver, and Quora pulled through for me. Yet another 4th Rounder, this time in my favor.


Battle #5 - Win
Ruleset - Armored Up & Explosive Weaponry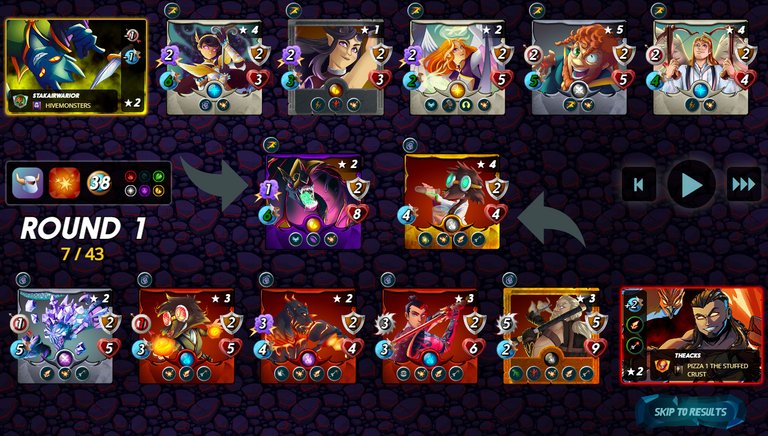 Jacek is back and ready for more blood. This time around I chose Jacek purely for the +2 Speed and Scattershot. My thinking was that the speed will help my opponent miss, since blast damage can't hurt what it can't hit and scattershot means a greater chance at hitting a weaker opponent in the middle of their lineup and by proxy blast damage on both sides of the target. My opponent actually plays this perfectly. Quix takes away 1 speed, followed Time Mage who takes away my second speed bonus. Then Supply Runner Adds speed to their side giving them the advantage. I thought this would be a Loss, but as it would turn out, it was Piercing that helped turn the tide and give me the win. 5 Attack from Chimney Wallstop could break through not only the tank, but also the next monster in line. Now it would seem as though this battle lasted several rounds just from the amount of action and damage being swapped, but this was actually over in Round 2.


Battle #6 - Win
Ruleset - Odd Ones Out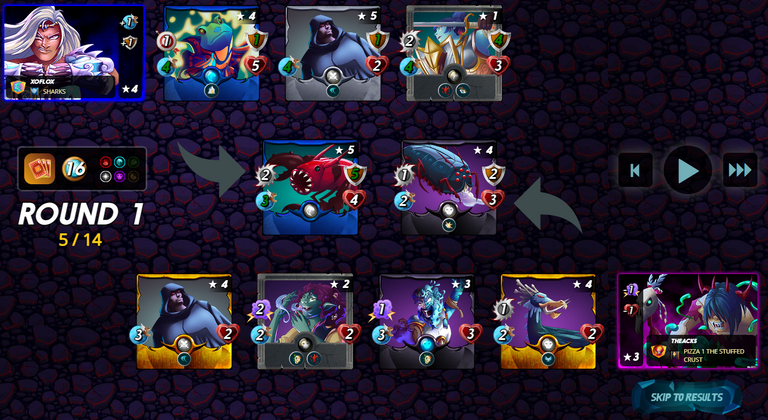 I never really feel too confident when I've got a low mana matchup and halve my deck is eliminated because of Odd Ones Out or Even Stevens. I threw out my tankiest small tank in Crypt Beetle and provided plenty of fodder for their Isgald Vorst to chow down on and bulk up. Having 2 Leech Life-ing monsters helped save the day. Life Sapper and Witch of Warwick teamed up and out lasted my opponent, delivering a 6th Round win.


Battle #7 - Loss
Ruleset - Healed Out & Broken Arrors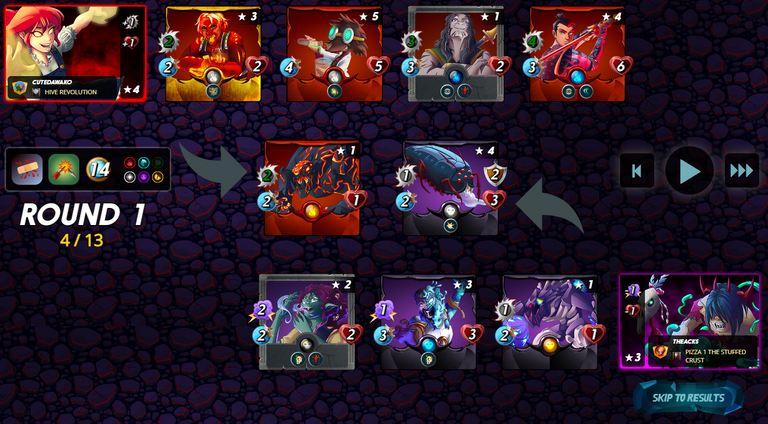 Another very low mana battle. My Crypt Beetle/Life Leachers combo worked last time, so it can work again, right? Wrong. Very, very wrong. Sneak made sure Witch of Warwick couldn't get started with Bloodlust and Life Leach. Made it 3 Rounds before tapping out

Battle #8 - Win
Ruleset - Equal Opportunity & Reverse Speed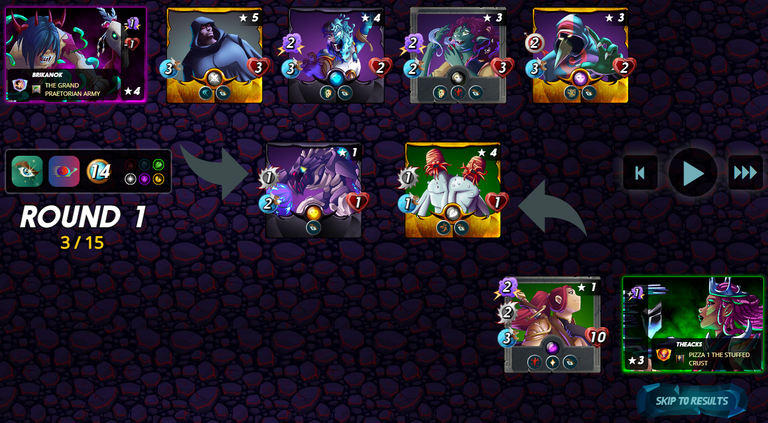 Yet another very low mana fight, but we not going Death again. I put all my stock into this one with Quora. Her Heal ability came in clutch, keeping her alive just long enough to really start going. Overall it takes 5 rounds for her to get through 5 opponents.

Battle #9 - Loss
Ruleset - Target Practice & Even Stevens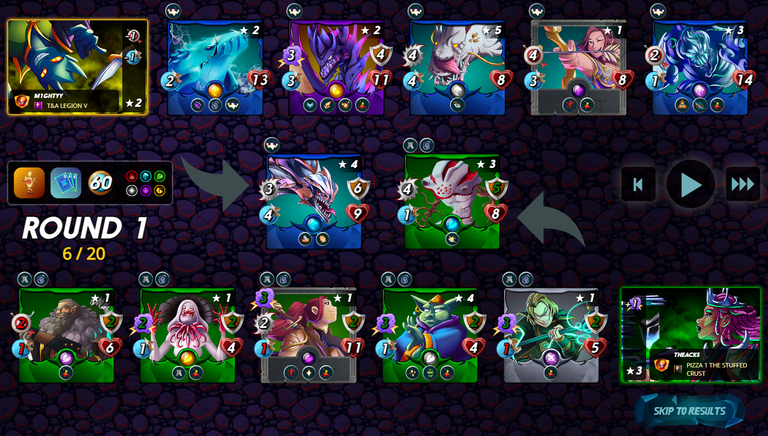 Not a lot I can say here. I was just completely out-leveled and outclassed here. Their monsters are more leveled up than mine. Chaos Dragon just decimates my team while Baakjira just plays solid defense. This was over in 5 Rounds.

So over all 5-4 on the day. Not an awful record by any means, but also not the best. So, as the title states... Back to Mediocre. But I'm gonna keep on working improving... both my deck and my strategies.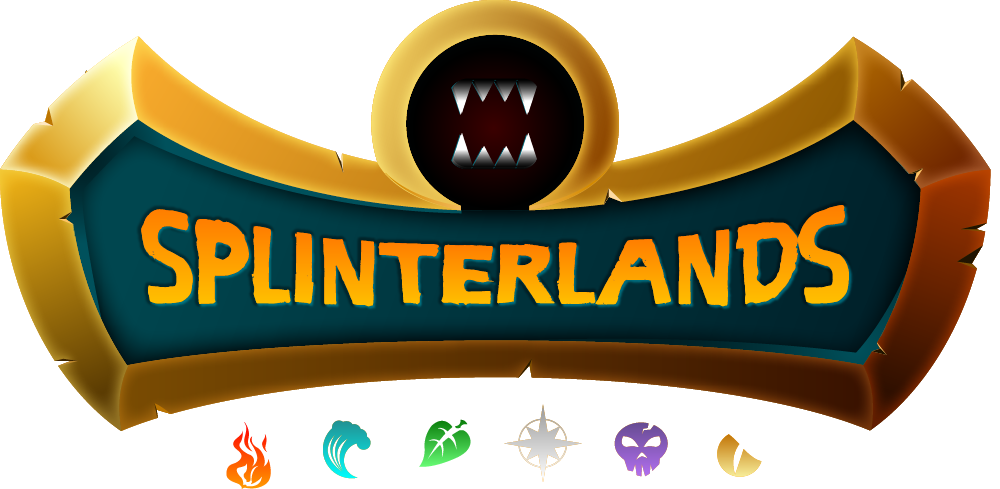 New to Splinterlands? Use my Referral Link here. After you purchase as Spellbook, I will send you 100 dec and delegate some cards to help you get started.
Splinterlands is a collectible card game using blockchain technology where your Summoners and Monsters (Splinters) participate in 1v1 battles.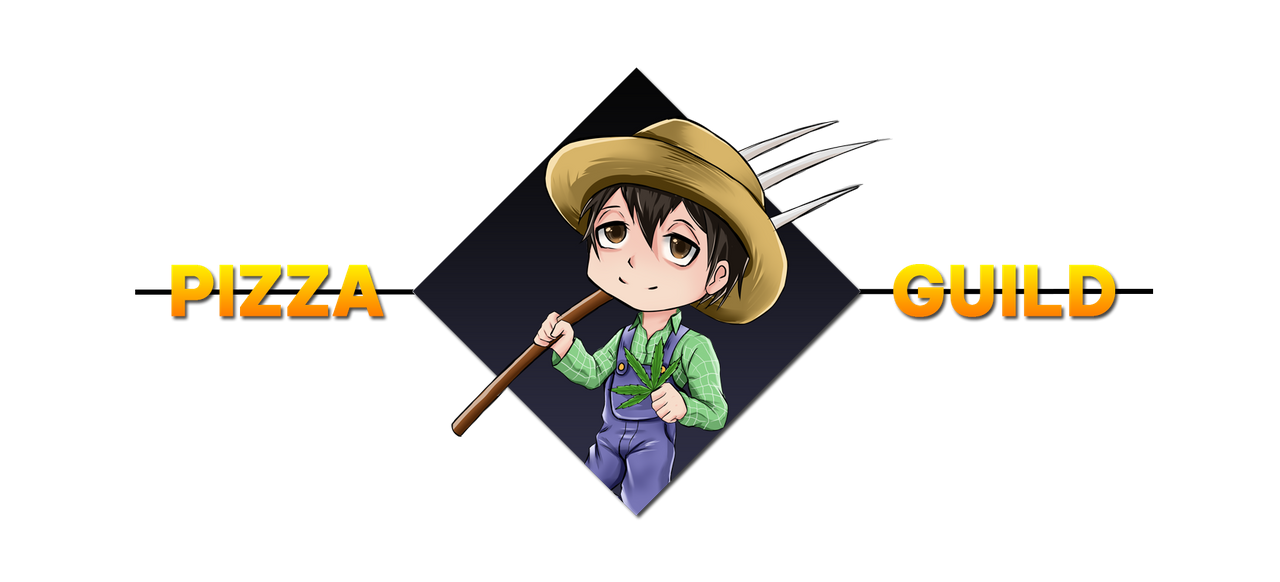 Join us on the HIVE.PIZZA Discord. You'll find a diverse community of gamers, musicians, artists, and crypto enthusiasts. There's weekly giveaways, competitions, trivia nights, and Scholarship Programs.