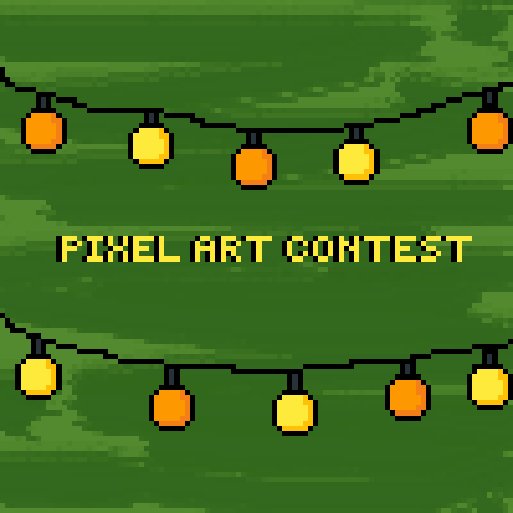 Hello Pixel art Community! It is time for another round of Pixel art Contest. The theme for this week is about CHRISTMAS. Anything related to Christmas is fine.
Our admin, @kristyglas donated 25 HIVE for the prizes
The prize pool for this round is 15 HIVE and the remaining 10 HIVE will be given on the next round.
Edit:
We have new sponsors
@felipejoys donated 10 HIVE for the top 1 winner
@zhoten donated 5 HIVE which means the prize pool for next round is 15 HIVE
THEME: CHRISTMAS
PRIZES:
1st - 7 HIVE + 10 HIVE donated by @felipejoys
2nd - 5 HIVE
3rd - 3 HIVE
You have one week to join the contest.
Huge thanks to @kristyglas, @felipejoys, @zhoten for sponsoring this contest :)
I hope everyone will join and have some fun as our way of thanking our admin.
Important reminder
Most important- Only Original Art!!
No copying other pixelart
You can use photo reference (CC0 photos recommended).
Non-traditional pixelart is welcome: like color pencils on paper (or voxel)
No auto-pixel filters/programs allowed
At least 1 art progress picture
Comment on any Pixelart community post (other than my posts), lets improve the engagement and positivity :)
Make a post in Pixelart community (or crosspost)
Share your art preview and post link the comments so I don't miss it
Use pixelart as one of your tags.