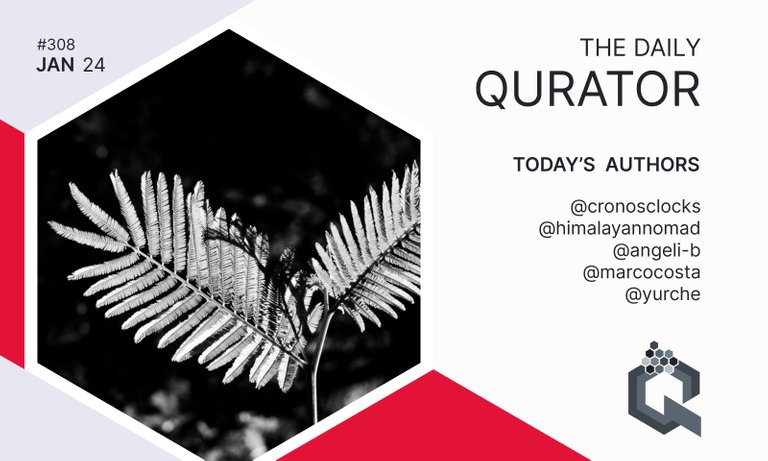 Welcome to the 308th Edition of the Daily Qurator here on Hive! Our team is looking left and right for the awesome posts from all Hive users and are looking forward to feature and curate some great content. Every day we will feature 5 awesome posts picked by our curators.
Qurator's team picks - 24th of January 2021.
Comments by @goldendawne.

Take A Break, Go For A Walk
by @cronosclocks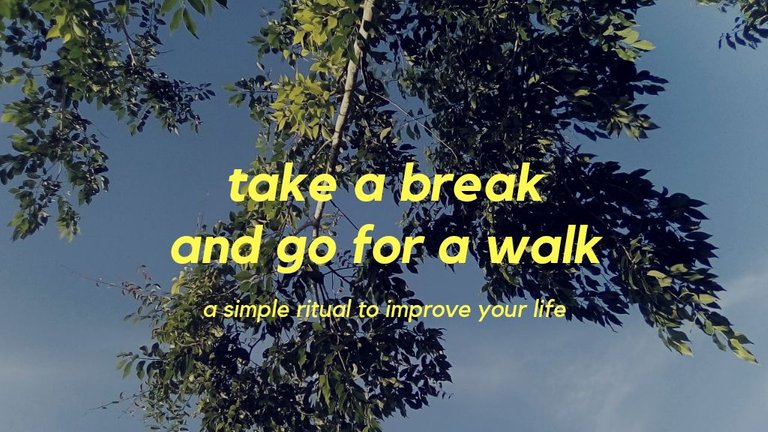 "If I said that 2020 was a good year for me that would be a fallacy, but it wasn't a year of total loss either because I resumed writing, thought too much and acquired new habits just as I learned to give it value to the old ones, one of them is to go for a walk"
After the last year we've all lived through, this is some awesome advice. Leave things behind and go for a walk! Enjoy the moment and get some fresh air.
Post curated by: @goldendawne
---
Illuminated | Part-3
by @himalayannomad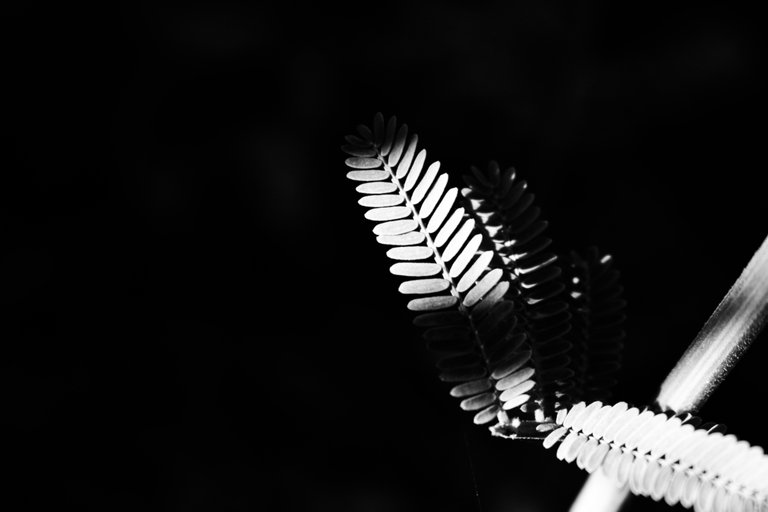 "In continuation with the last post, today, I'm gonna share some black and white nature visuals captured in the sunlight. Although i was advised to stay away from the direct and harsh sunlight as it creates heavy shadows and blows out the details, but i don't know why i like it so much that i keep on experimenting with it"
These images are fabulous! And just wait until you see the ones with the spider's web. You will be impressed.


Post curated by: @ewkaw
---
Surprises We Find When Having A Cat As A Pet
by @angeli-b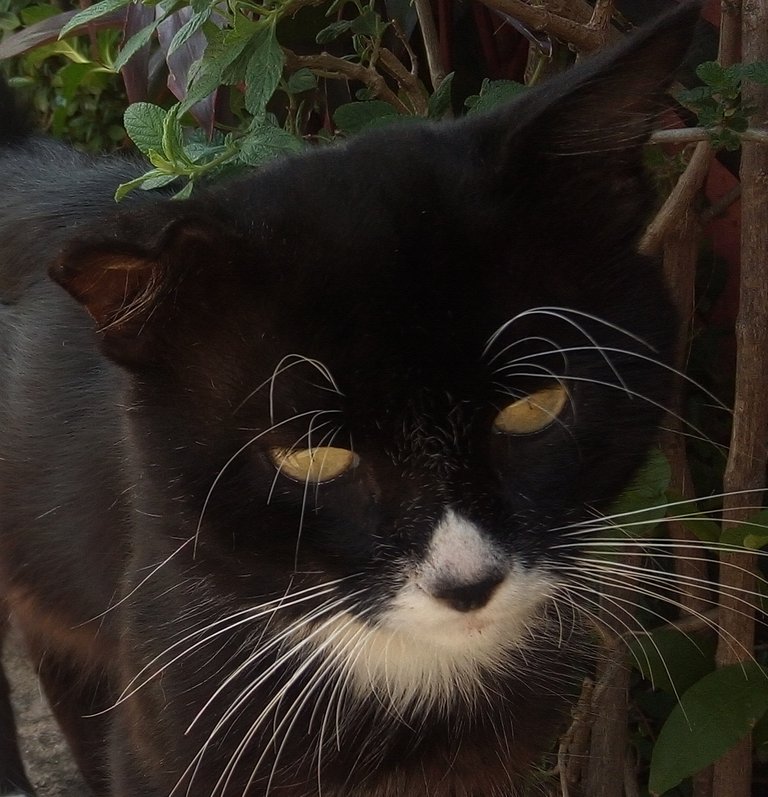 "I already told you the story of my cat coffee and how she came to my home. If you didn't see my previous post, I invite you to meet her Historia coffee
She was never a hunter, yes as you read it, since she always had her cat food and since she was a little girl it was the only thing she ate"
Come on over and let's get to know this little furry friend. See all the mischievous ways they bring joy to @angeli-b's life and home.


Post curated by: @ackhoo
---
Angel's Drawing Of Four Legs
by @marcocosta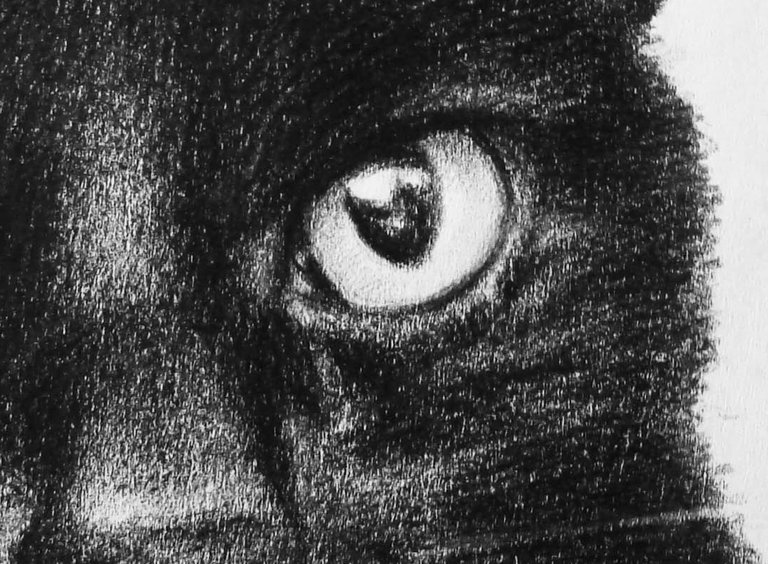 "Thank you for the visit in my small space, today I want to pay a small tribute with this drawing to my noble pet, very tender and affectionate, she gave me joys playing very close to me, but things of life is contagious of an evil that I walk away forever in this 2020 most nefarious that is to leave it behind. Now I want to believe that you enjoy the heaven of pets, I will continue to create without your company but with the beautiful cheerful spirit that leaves me and it is as fuel to continue in my creation"
Oh you have got to see how @marcocosta sketched this cat! I sure wish I had this talent.


Post curated by: @brumest
---
Several Words About Charcoal Pencils, Gray Paper And Portrait Art
by @yurche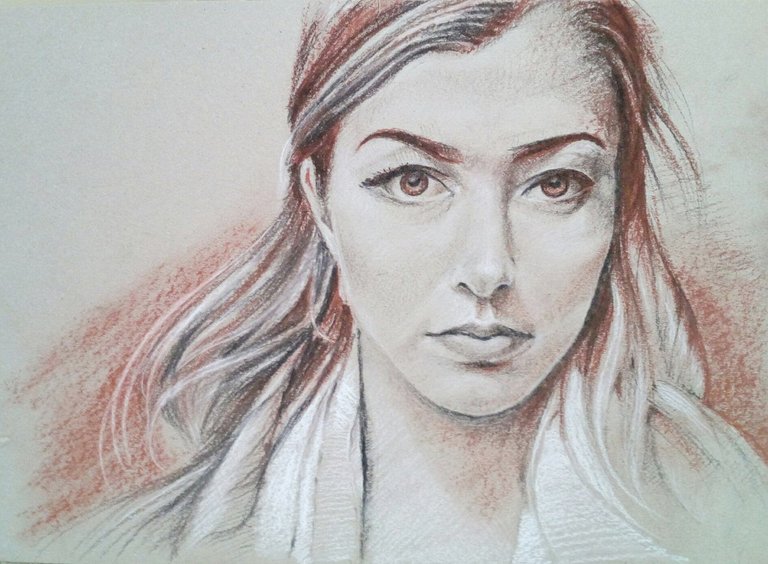 "Unlike painting or working with watercolors, graphics, as an art, can not present itself in a wealth of shades. But it also has its advantages. Graphic drawings are more sustained, calm in mood and awaken the imagination, forcing you to think out many details yourself"
This is spectacular! I absolutely LOVE the hint of red that @yurche has added to this drawing. It just makes it perfect.


Post curated by: @brumest
---
---
@qurator does not explicitly or implicitly endorse third parties opinions or statements in the Daily Qurator. Any statements made in these posts are the author's and curator's own opinion.

Qurator News and Updates.

Qurator's Delegation/Payout Stats | Why Delegating to Qurator is better than ever!

The move to Hive and the updates that came with it

Qurator Competitions

Qurator's Discord Channel


There is more perks and fun stuff on our server:
Feel free to ask Qurator Team questions
Meet other members
Join us! https://discord.gg/pJtWp57


Delegation links for @qurator
We pay out 80% of all curation to those who delegate, that includes the curation of the stake that @qurator holds. Daily payouts in the form of liquid Hive.
After you click the link you will have to check the value, click next and then enter your Hive NAME and Private Active Key to delegate.
Please remember to leave at least 50HP in your account and that new delegations overwrites the old one. Always use the total amount you want to delegate.
If you need assistance to delegate other amount, please contact us on Discord

The Qurator project is brought to you by:
@scrooger | @goldendawne | @ewkaw | @ackhoo | @brumest | @blacklux | @rishi556
Cover graphics by: @cheer-up
Like what we do? Consider voting for us as a Hive witness.
Active Witness rank: 57
---