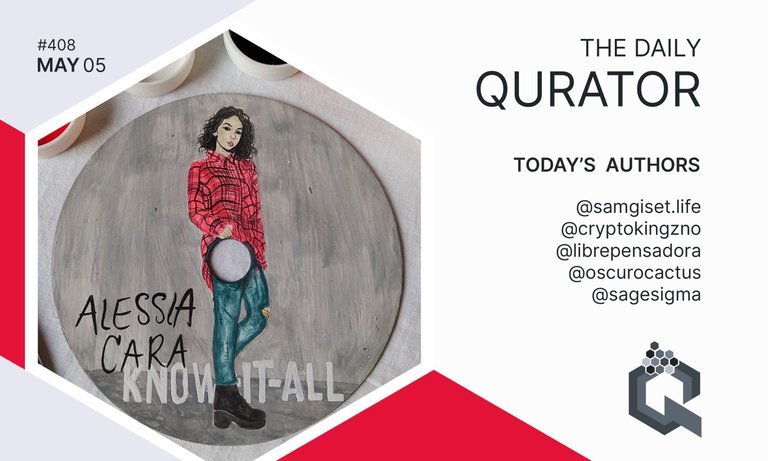 Welcome to the 408th Edition of the Daily Qurator here on Hive! Our team is looking left and right for the awesome posts from all Hive users and are looking forward to feature and curate some great content. Every day we will feature 5 awesome posts picked by our curators.
Qurator's team picks - 5th of May 2021.
Comments by @goldendawne.

Three Ways To Eat Arepa For Breakfast
by @samgiset.life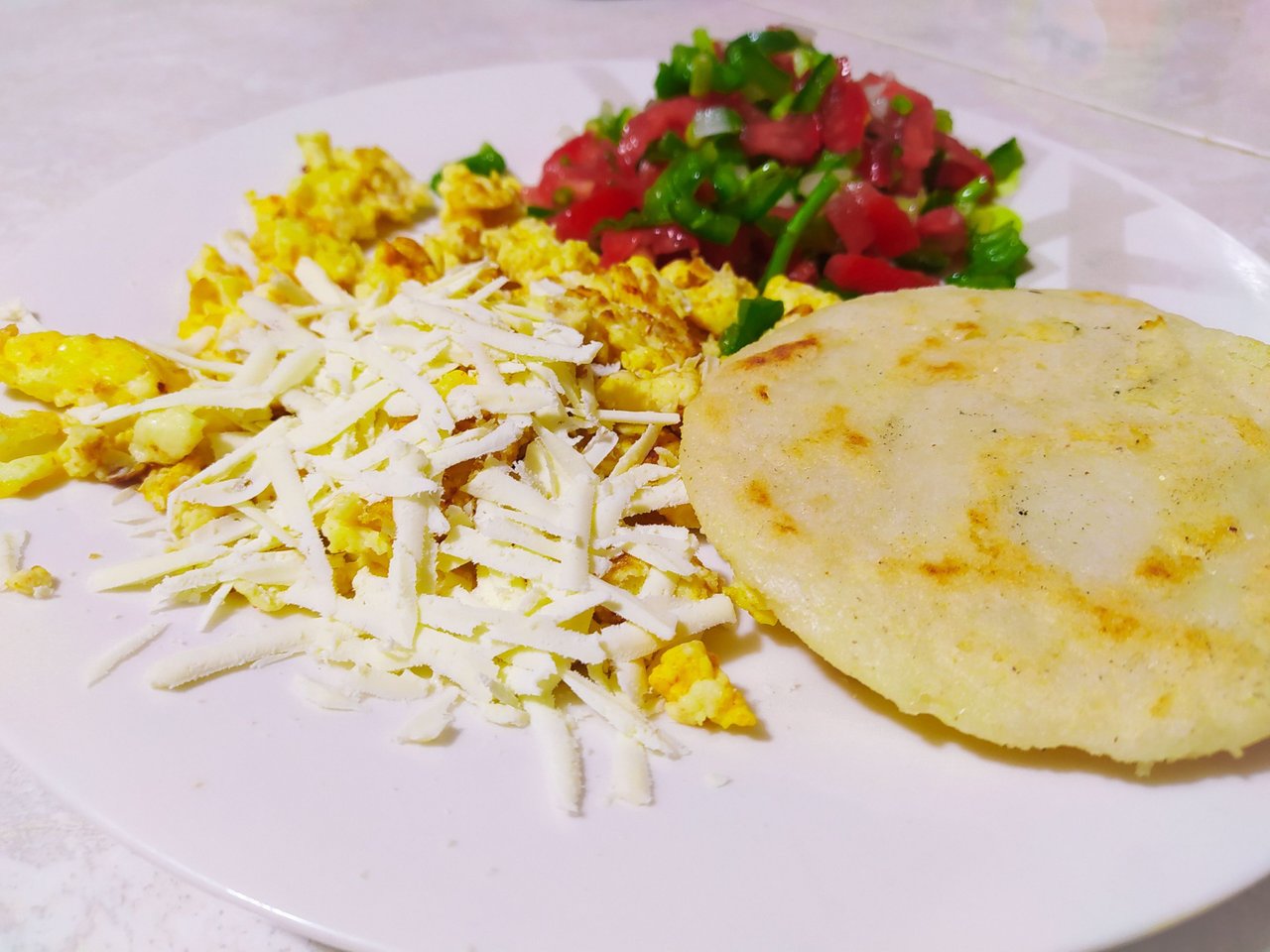 "If you have reviewed my previous posts you will know that I love to talk about the culture of my country Venezuela and if you are new here, welcome to my blog. In today's post, I am going to present you with 3 types of breakfasts that can be eaten with arepas. I want to clarify that there are many more options, even more, delicious but this post is of arepas that one prepares at home in a more everyday way"
Looking at these three breakfast Arepa choices, it's difficult to pick which one to eat! Do you have a favorite?
Post curated by: @goldendawne
---
Anxiety's Of A Parent! Poem Of Types
by @cryptokingzno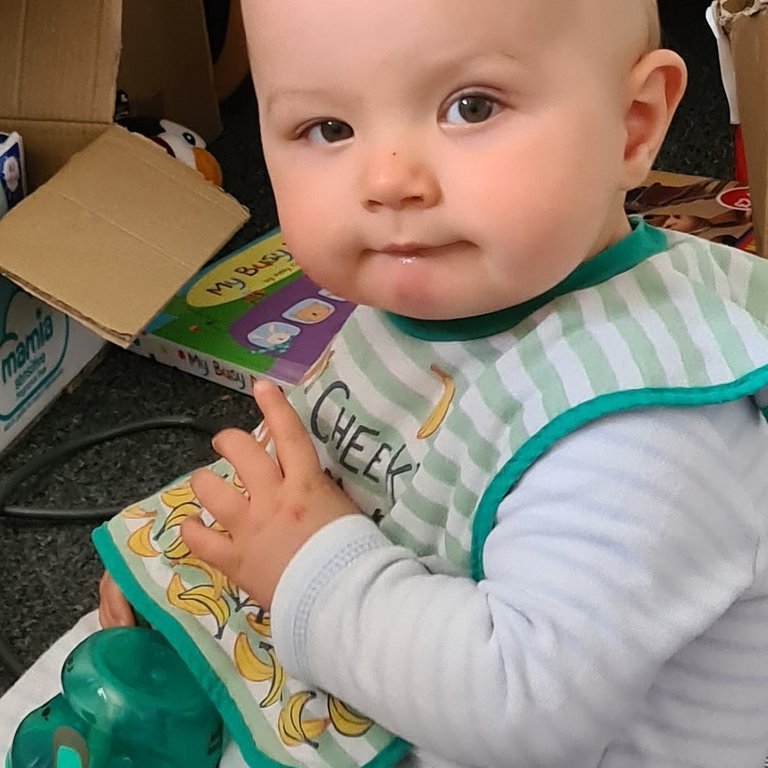 "Hey everyone this is a poem of sorts or words of inspiration to you parents out there I know myself as a parent your constantly second guessing yourself I'm not a poet but these words came from within!
The anxiety's of being a parent.
We all want the very best for our children and we also have a bad habit of comparing one child to another when every child is unique and will develop at they own pace!"
Oh yes! We, parents, have all had those moments... or days. Need a moment to reflect on parenthood? Then make sure to read this "poem".


Post curated by: @ewkaw
---
My Digital Painting | A Mariachi
by @librepensadora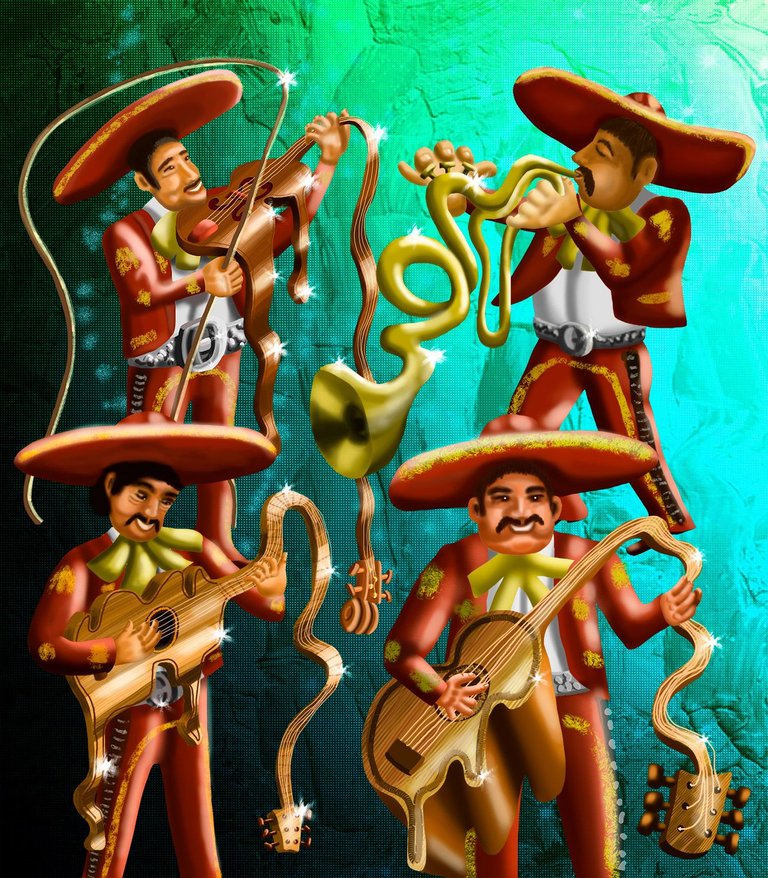 "On this occasion, I bring a painting dedicated to Mariachi.
The Mariachi is the most recognized musical genre in Mexico.
It is a group of musicians who use wind and string instruments, and their typical clothing is famous throughout the world.
Their songs convey joys and sorrows. They interpret a great diversity of genres of music and are highly sought after in Latin America to liven up parties and celebrations"
Do you know the history behind the mariachi (band)? If not, then head on over to @librepensadora's post to learn more as you admire this fabulous digital artwork.


Post curated by: @ackhoo
---
Painting Album Covers On Old CDs | Alessia Cara - Know-It-All
by @oscurocactus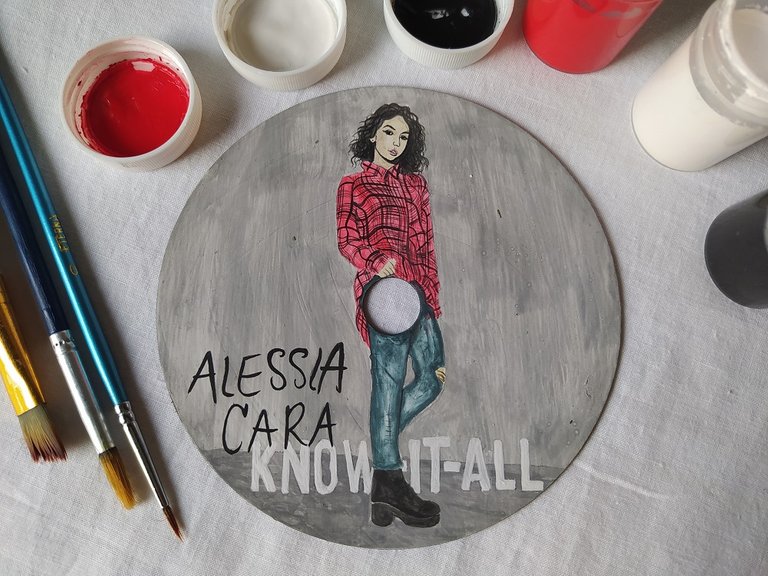 "I had this idea for a long time, but I don't know why I hadn't done it. I had thought of doing this idea, not on old CDs, but on some wall in my room. Since I had said that when I painted my room, which I did, I was going to paint all my favorite albums on some wall. But I had all these old CDs, that I didn't want to throw away and that's when it came to my mind to paint the album covers on these CDs"
NOW THIS is a great way to re-use and recycle old CDs! See how @oscurocactus made this one and see if it gives you a creative moment to maybe make your own.


Post curated by: @brumest
---
Monomad Challenge : The Beltane Cherry Tree
by @sagesigma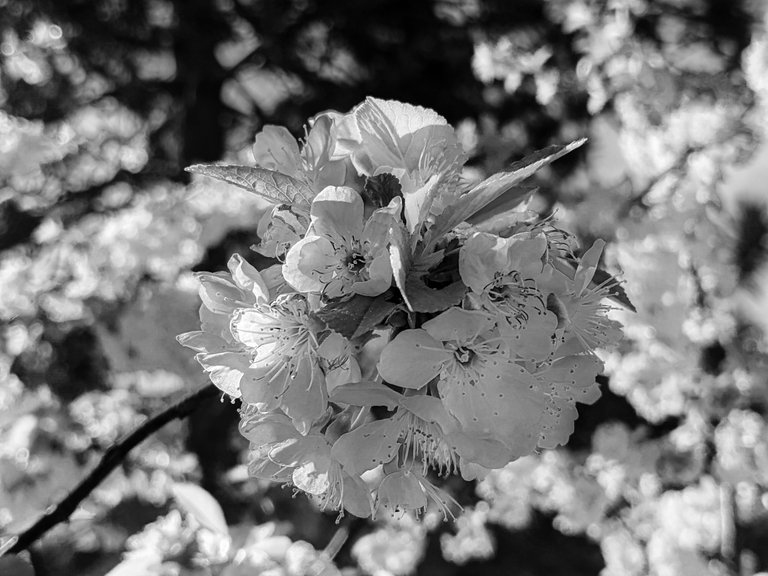 "This set featured photos of the cherry tree in our backyard. I've seen others post photos on Hive of their flowering trees too, so I took a few photos to share to celebrate Beltane"
What a beautiful Beltane Cherry Tree! And look at ALL those blossoms! Just incredible!


Post curated by: @brumest
---
---
@qurator does not explicitly or implicitly endorse third parties opinions or statements in the Daily Qurator. Any statements made in these posts are the author's and curator's own opinion.

Qurator News and Updates.

Qurator's Delegation/Payout Stats | Why Delegating to Qurator is better than ever!

The move to Hive and the updates that came with it

Qurator Competitions

Qurator's Discord Channel


There is more perks and fun stuff on our server:
Feel free to ask Qurator Team questions
Meet other members
Join us! https://discord.gg/pJtWp57


Delegation links for @qurator
We pay out 80% of all curation to those who delegate, that includes the curation of the stake that @qurator holds. Daily payouts in the form of liquid Hive.
After you click the link you will have to check the value, click next and then enter your Hive NAME and Private Active Key to delegate.
Please remember to leave at least 50HP in your account and that new delegations overwrites the old one. Always use the total amount you want to delegate.
If you need assistance to delegate other amount, please contact us on Discord

The Qurator project is brought to you by:
@scrooger | @goldendawne | @ewkaw | @ackhoo | @brumest | @blacklux | @rishi556
Cover graphics by: @cheer-up
Like what we do? Consider voting for us as a Hive witness.
Active Witness rank: 55
---