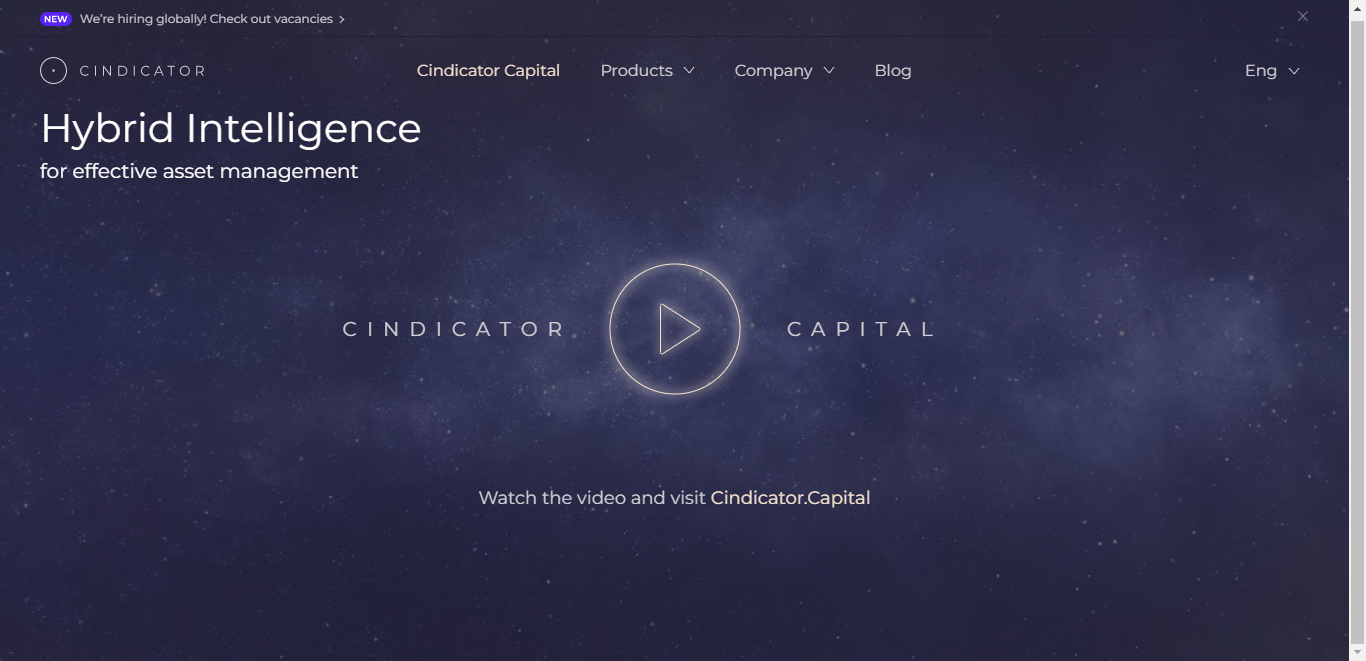 I was surfing through the app store for some cool blockchain-related apps, and I found this financial analytics application, Cindicator. Cindicator is an app that provides the resources needed for effective prediction for financial analyst. It is an application that allows users to predict the future of assets and earn the CND token.
The interesting part that I found right now on the app is the Crypto Challenge. This allows users to answer questions about the future events of Crypto assets. It is quite easy to do, but technical. The assets available will be displayed on the screen for the users, and they will decides on the future of the coin. If your predictions are right you will gain some points and if wrong, you will lose some point. You do not need any investment to predict, and this made it fun. At the end of every month, all points are converted to CND token or ETH, and users can move their funds with no stress. However, the minimum withdrawer is 150 CND or 0.01 ETH.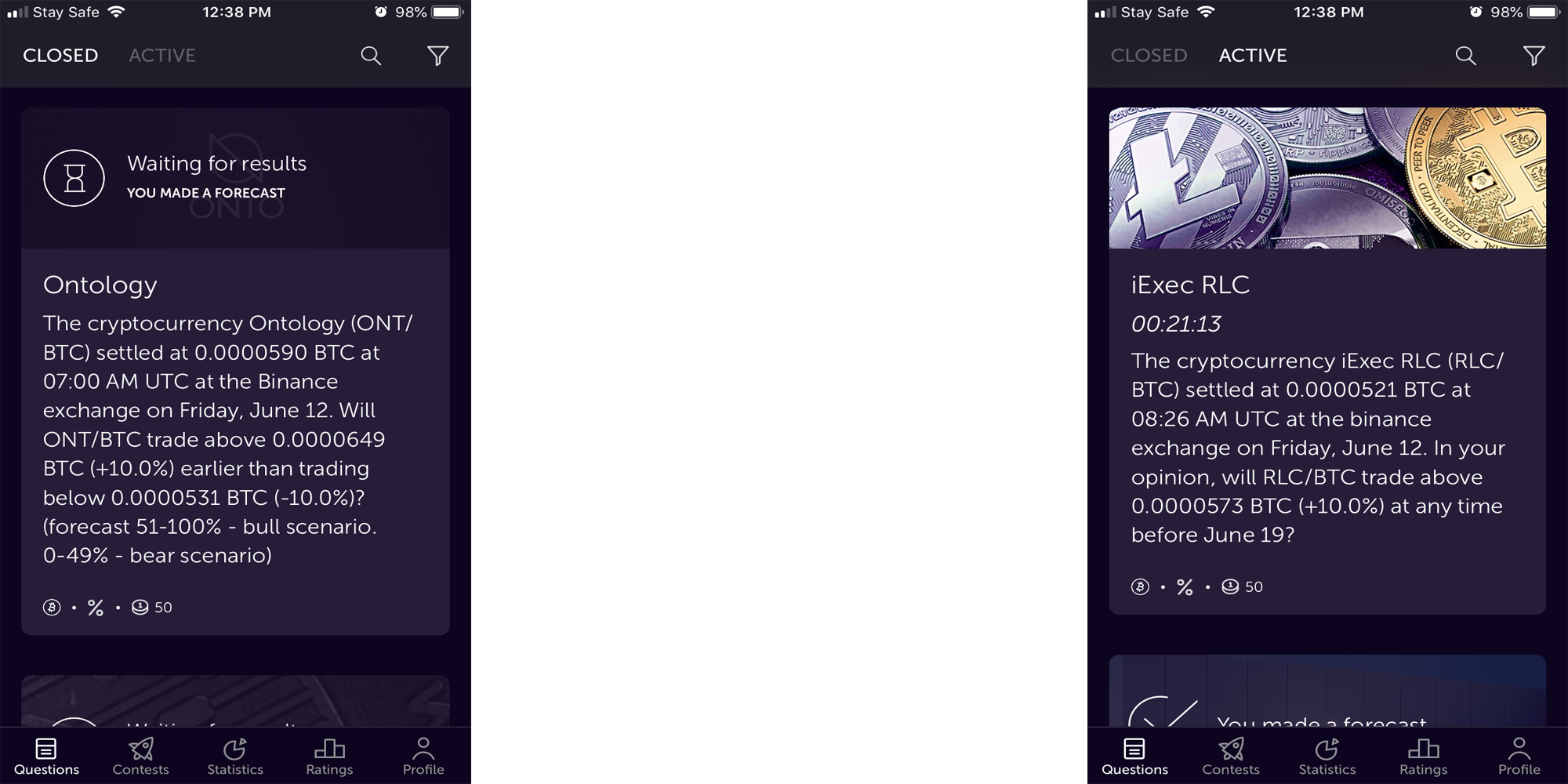 The screenshot at the left side shows the closed contest and waiting for results. It also shows the I participated in the forecast. The second shot shows the forecast that I can still participate, but one important thing is to be sure you know about any asset you would predict because you could lose points when your predictions are wrong.
The detailed information is on the app Contest description page and this makes it pretty easy to understand and use.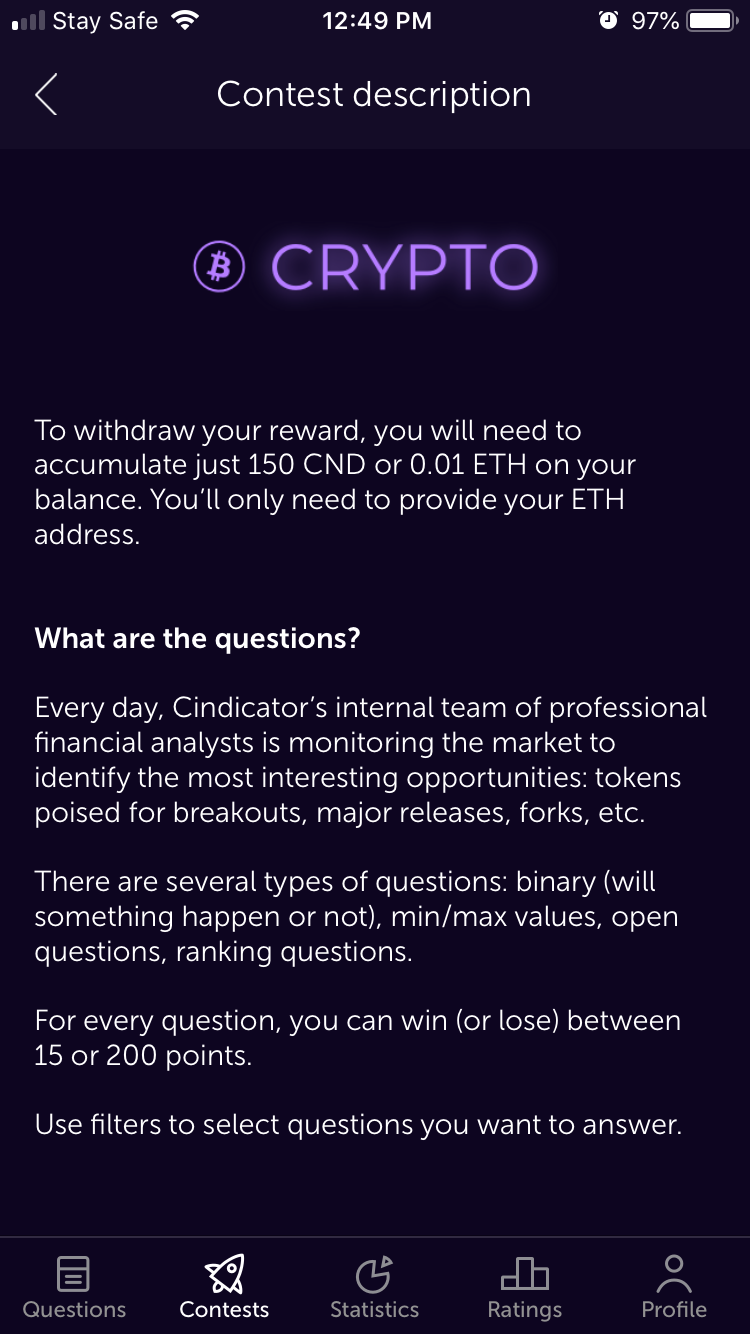 I haven't done much on the application, so my account is still empty with activities. There are PRO stages, but that is after the user has gotten some points.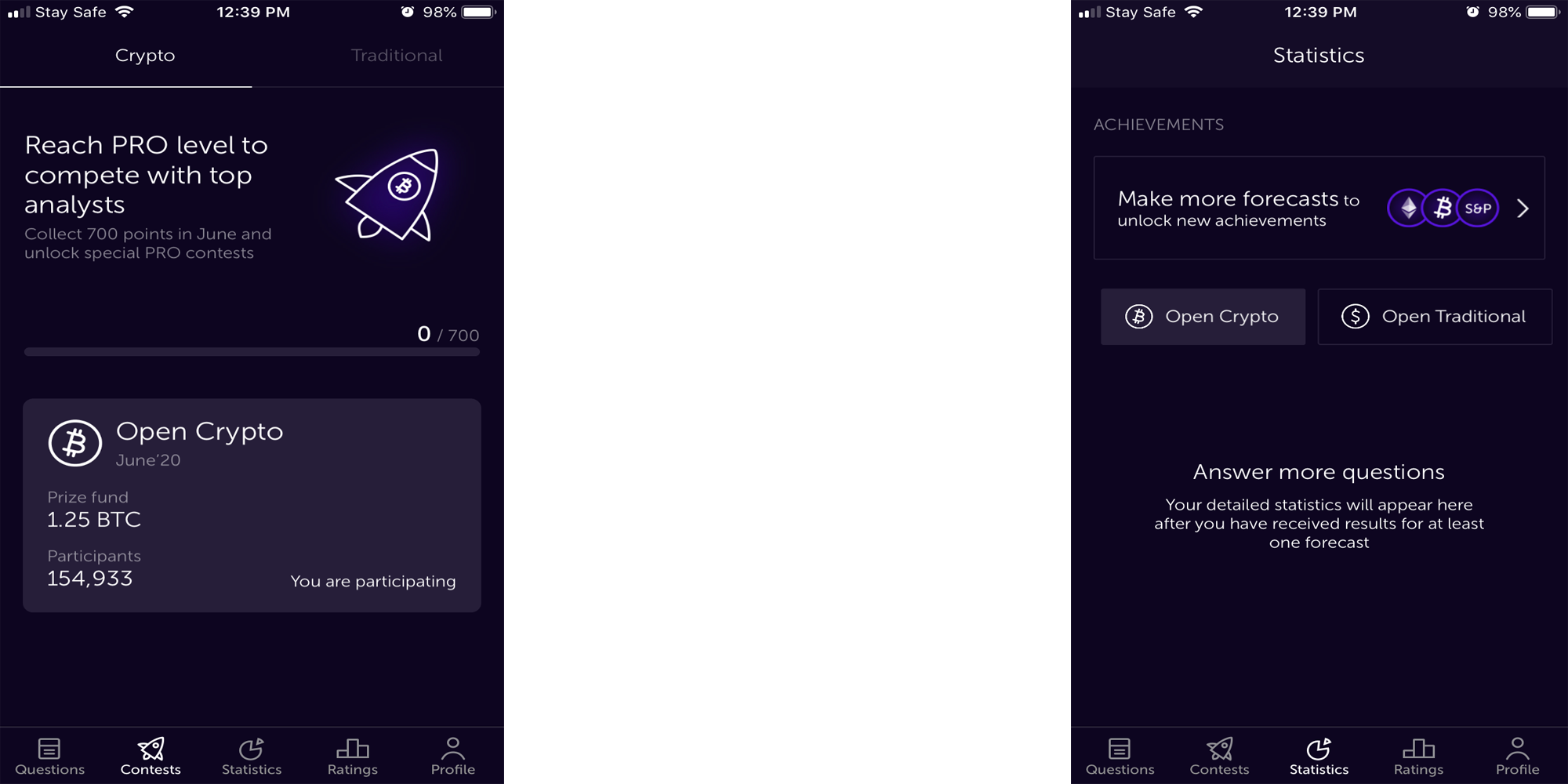 The rating section shows the Month and all-time rating. There are many analysts there, and I hope to join them on the list in a couple of months. Forecasting isn't an easy thing to do. I trade FX and I have gotten my hands burnt several times out of curiosity. But I like this project because I have nothing to lose playing with it.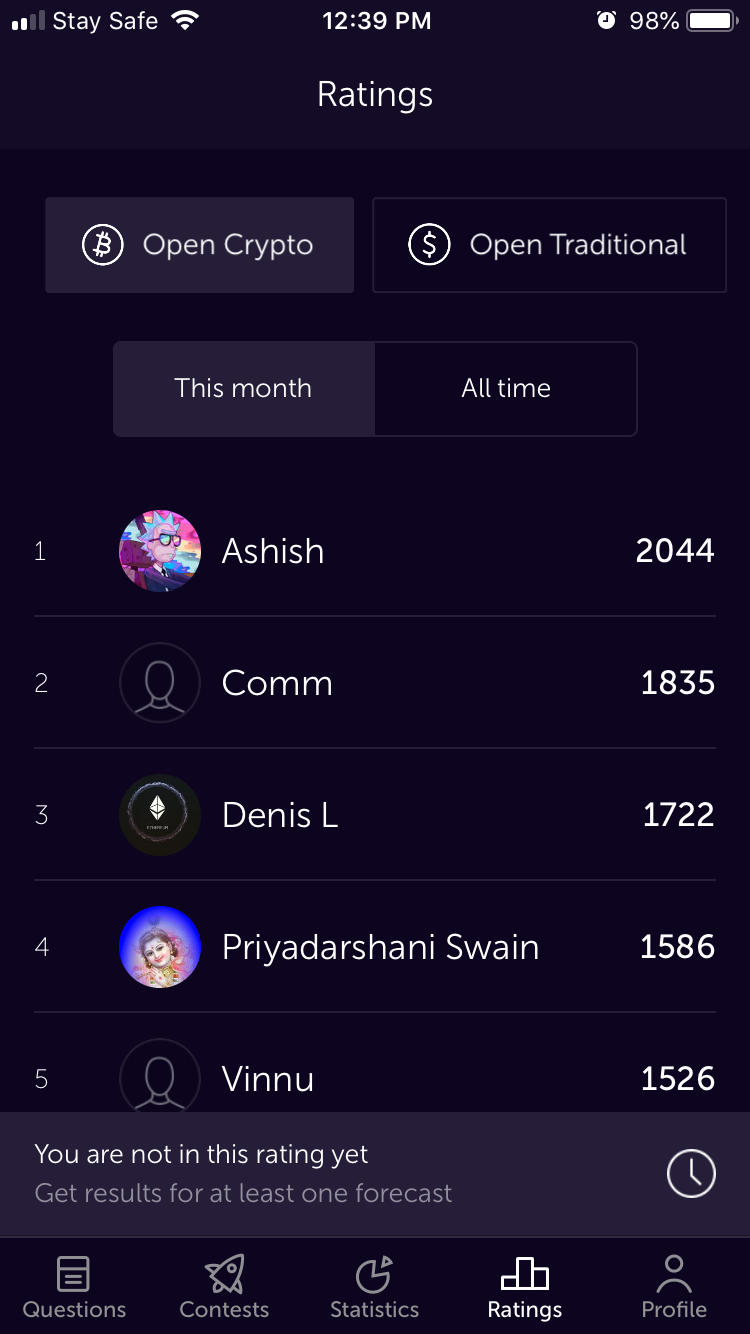 I suggest you guys give it a try. It is a cool app for the analysts and crypto traders generally. You could even find it more useful than I do. And the CND is tradable in a couple of decent crypto exchanges like Bittrex.