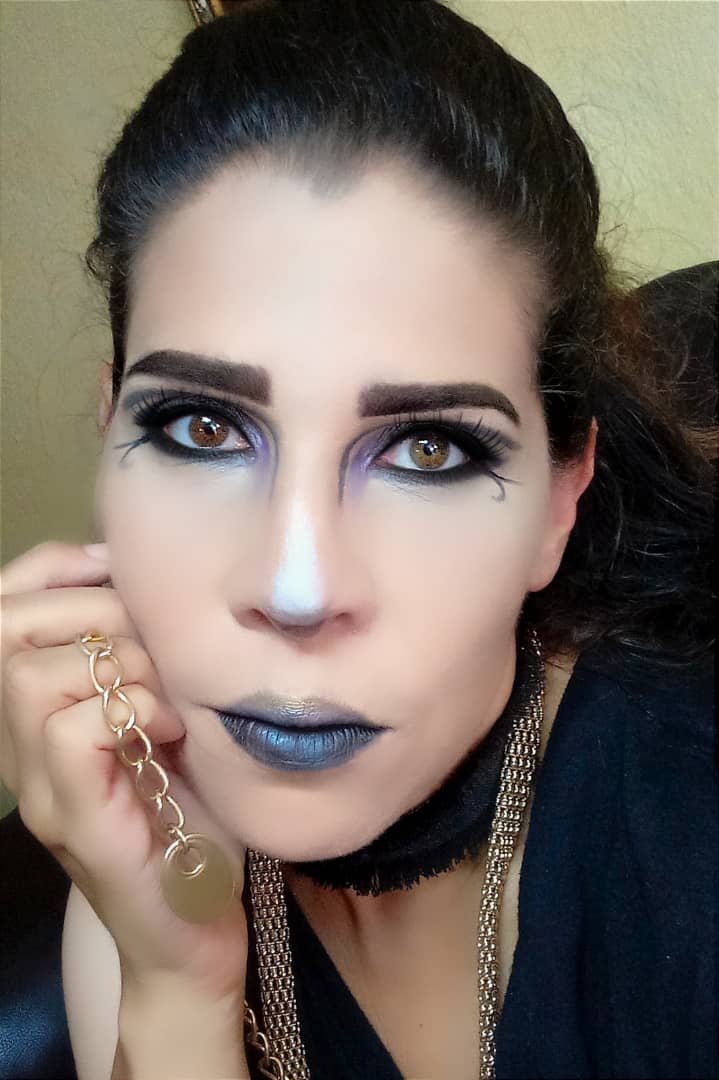 | Gothic Makeup. By @artsugar. | Maquillaje Gótico. Por @artsugar. |
| --- | --- |
| Greetings to all my friends of Hive Blog. It is a pleasure to be with you again and share with you this gothic style makeup, although this type of makeup is characterized by having a look of rudeness the interpretation that I bring you today is a little softened because I did not want to make up the lips completely black and only with this small variant I managed to soften the look and bring it a little to my style to feel much more comfortable. Here is the step by step of this makeup. | Saludos para todos mis amigos de Hive Blog. Es un gusto poder estar nuevamente con ustedes y compartirles este maquillaje al estilo gótico, que aunque esté tipo de maquillaje se caracteriza por tener un aspecto de rudeza la interpretación que hoy les traigo está un poco suavizada ya que no quise maquillar los labios totalmente de negro y solo con esa pequeña variante conseguí suavizar bastante el look y traerlo un poco hacia mi estilo para sentirme mucho más cómoda. A continuación les dejo el paso a paso de este maquillaje. |

| First step | Primer Paso |
| --- | --- |
| I placed masking tape at the end of each eyelid to keep a clean and defined eye makeup line. Next I made up the eyebrows with eyeliner pencil and black eyes shadow to get the gothic look of dark eyebrows. When the eyebrows were done, I cleaned the entire contour with astringent and then applied concealer, outlining the lower brow line and filling in the entire eyelid and below the lower lash line. | Coloqué cinta adhesiva al final de cada párpado para mantener una línea limpia y definida del maquillaje de ojos. Seguidamente maquillé las cejas con lápiz delineador y sombra de ojos negra para conseguir el aspecto gótico de unas cejas bien oscuras. Al terminarse elaborar las cejas limpié todo el contorno con astringente y luego apliqué corrector de maquillaje perfilando muy bien la línea inferior de las cejas y rellenando todo el párpado y por debajo de la línea de las pestañas inferiores. |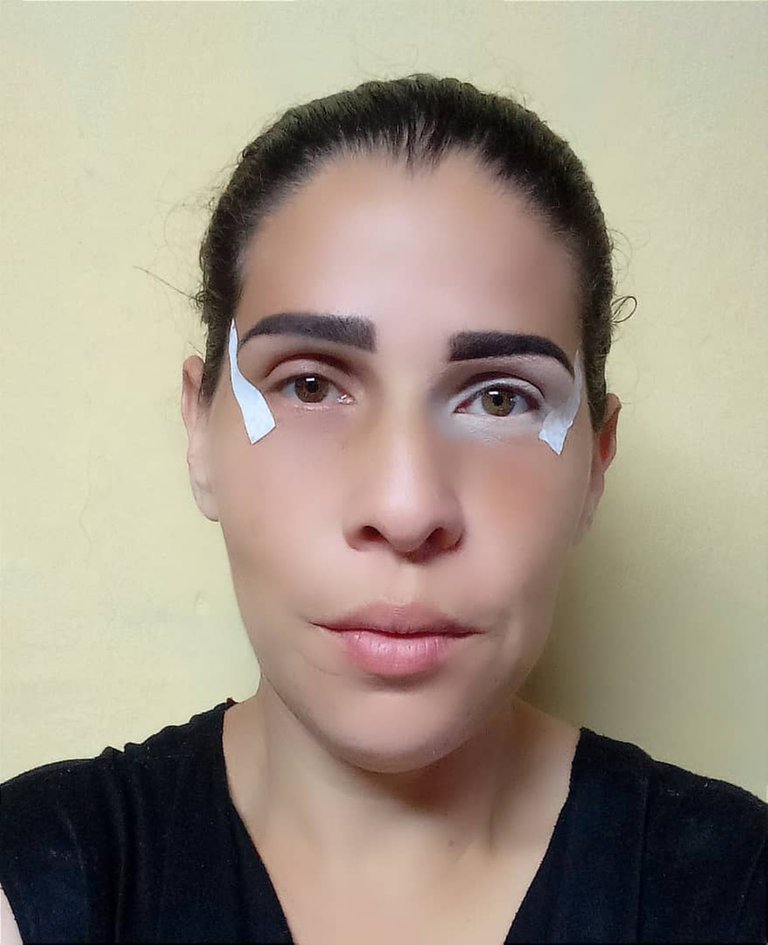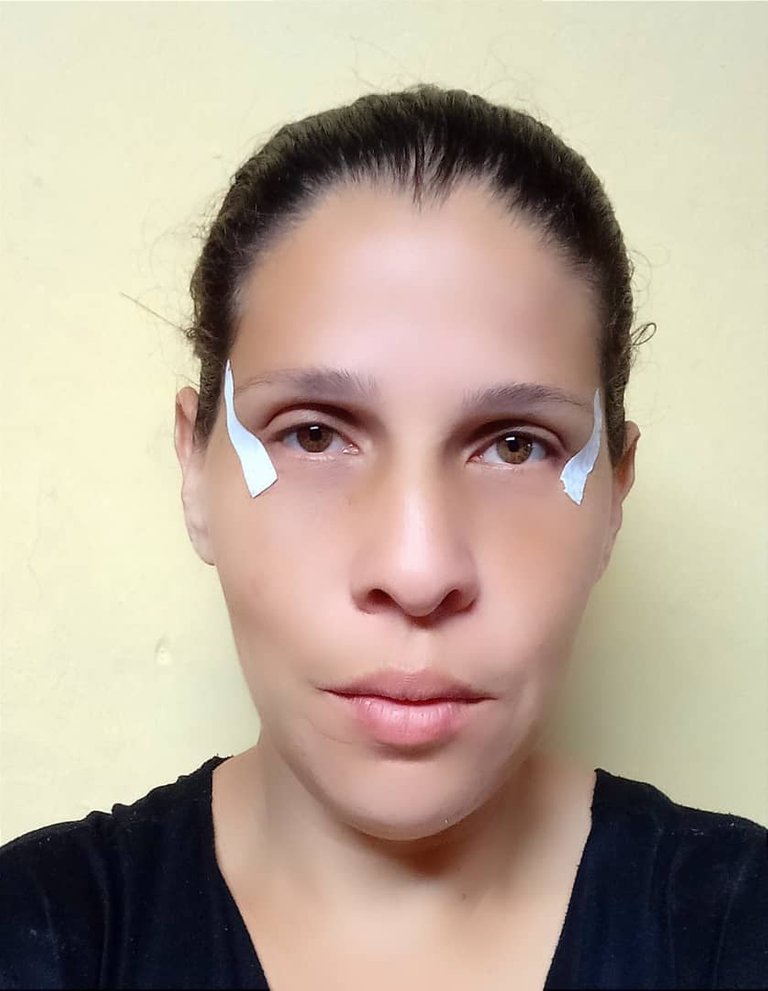 Second Step
Segundo Paso

I applied a thin line with. Black eye pencil and sealed with black shadow. This line goes from the beginning of the nose septum going up over the eye socket to the end of the eye

.

Apliqué una delgada línea con. Lápiz para ojos negra y sellé con sombra negra. Está línea va desde el inicio del tabique de la nariz subiendo por encima de la cuenca del ojo hasta el final del mismo.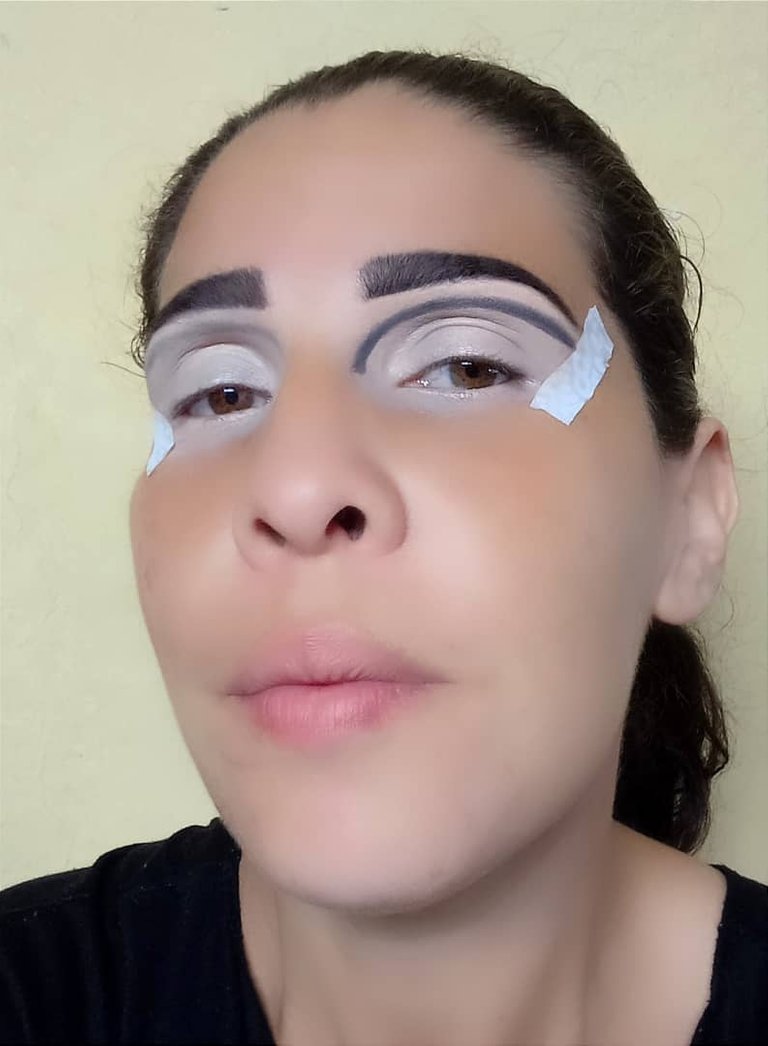 | Step Three | Tercer Paso |
| --- | --- |
| I applied lead eyes shadow from the tear trough to the center of the eyelid and from there to the end of the eyelid I applied black shadow extending towards the eye socket. | Apliqué sombra de ojos color plomo desde el lagrimal hasta el centro del párpado móvil y desde allí hacía final del párpado móvil apliqué sombra negra extendiendo hacia la cuenca del ojo. |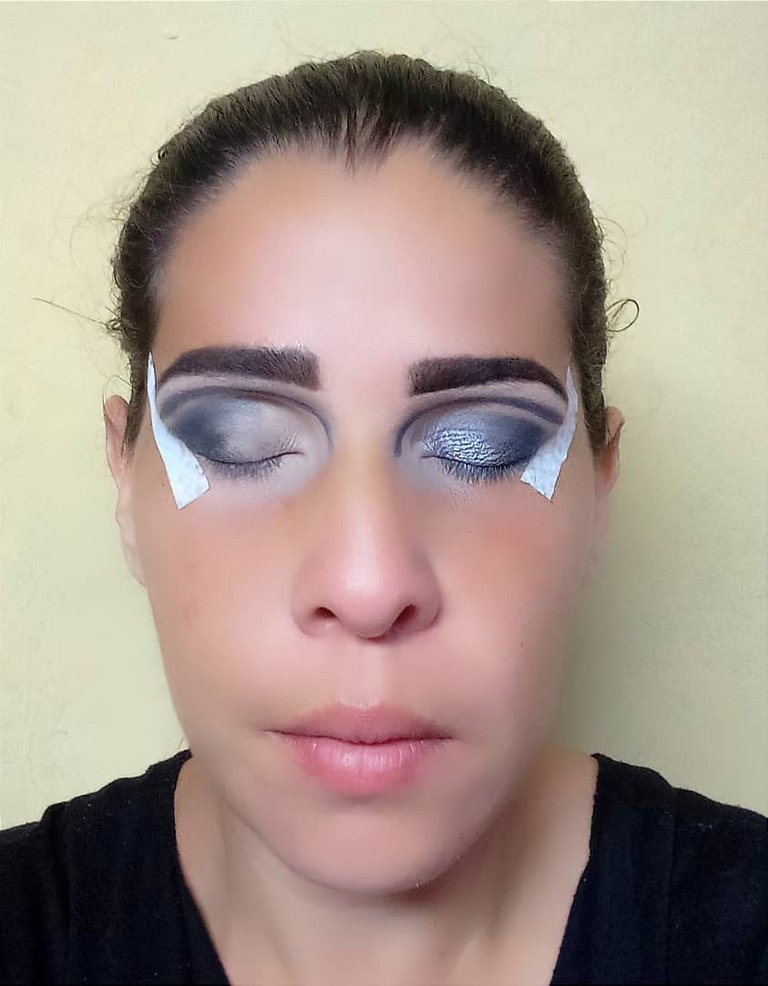 | Step Fourth | Cuarto Paso |
| --- | --- |
| I applied black eye shadow below the lower lash line and a touch of purple shadow on the tear trough. | Apliqué sombra de ojos negra por debajo de la línea de las pestañas inferiores y un toque de sombra morada en el lagrimal. |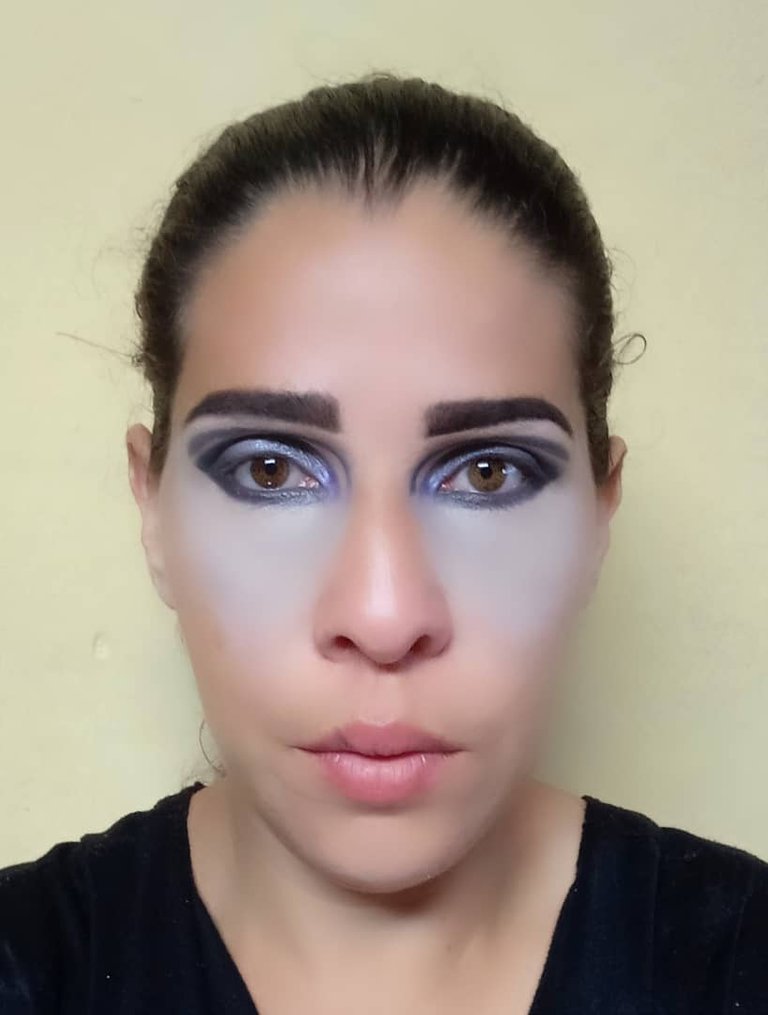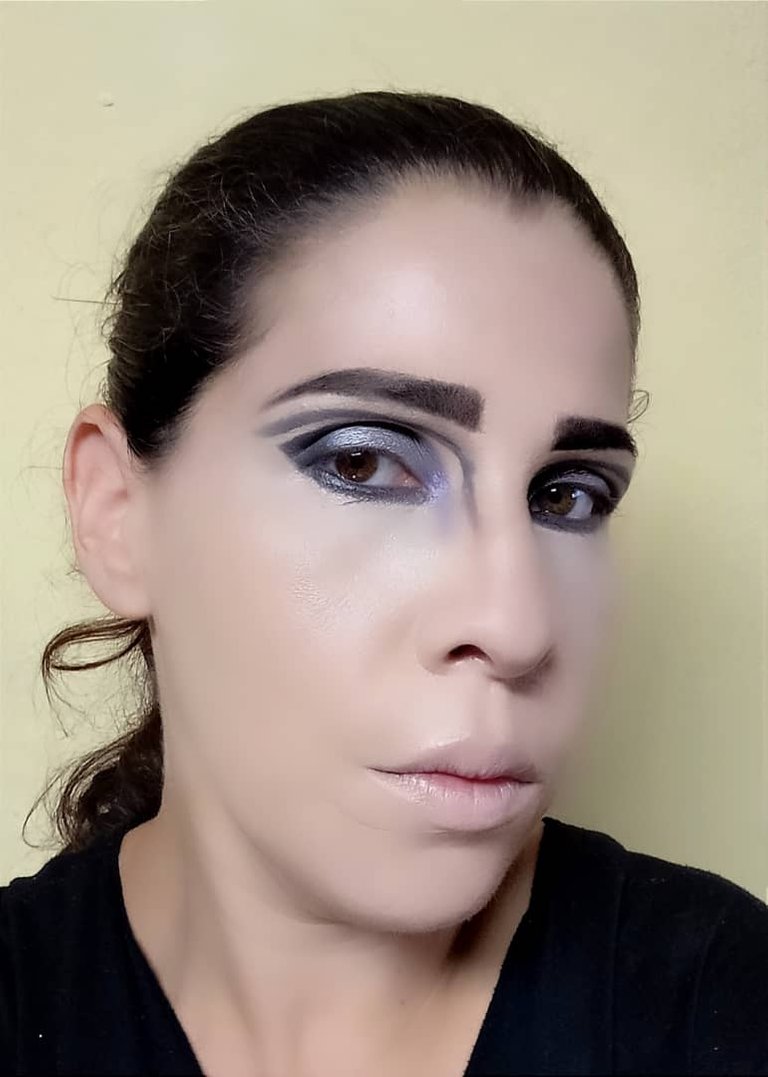 | Step Five | Quinto Paso |
| --- | --- |
| The gothic make-up seeks among other things to highlight some features of our face to give it more presence. In my case I decided to emphasize my nose by placing a generous amount of highlighter and applied shadow just below the tip to lift it a little more. | El maquillaje Gótico busca entre otras cosas resaltar algunos rasgos de nuestro rostro para darle más presencia. En mi caso decidí hacer énfasis en mi nariz colocando una generosa cantidad de iluminador y apliqué sombra justo debajo de la punta para levantarla un poco más. |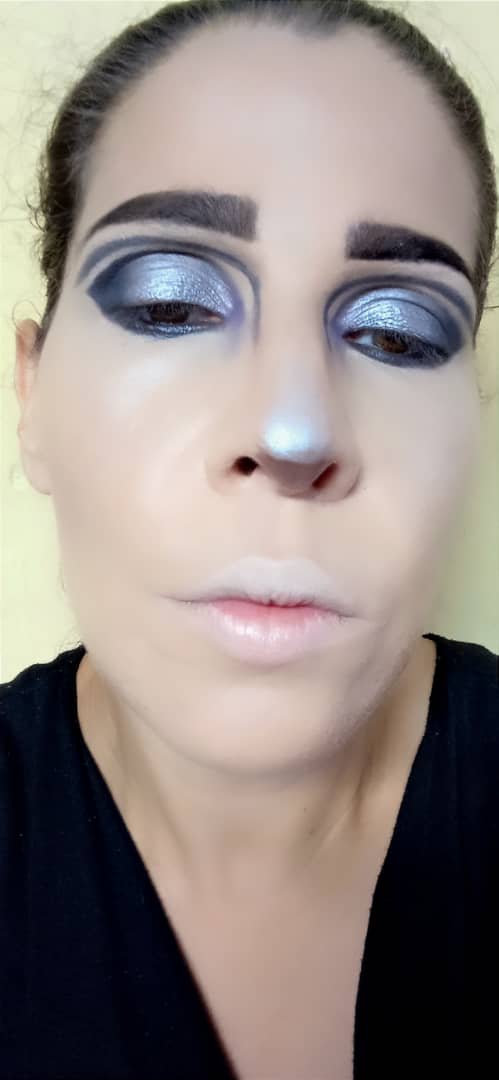 | Step six | sexto Paso |
| --- | --- |
| I made up the lips in two colors. For this I applied white eye pencil on the cupid's bow and filled in halfway. From there I applied black eyeliner pencil and filled in the entire lower lip. Lastly I applied gold shadow on the cupid's bow and a bit of lead colored shadow on the lower lip. | Maquillé los labios en dos colores. Para ello apliqué lápiz de ojos blanco en el arco de cupido y rellené hasta la mitad. Desde allí apliqué lápiz delineador de ojos negro y rellené todo el labio inferior. Por último apliqué sombra dorada en el arco de cupido y un poco de sombra color plomo en el labio inferior. |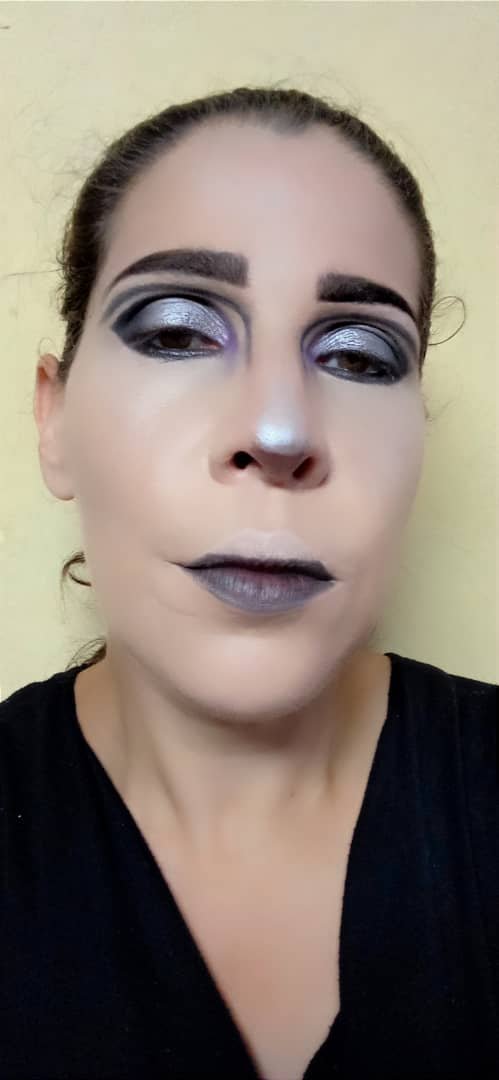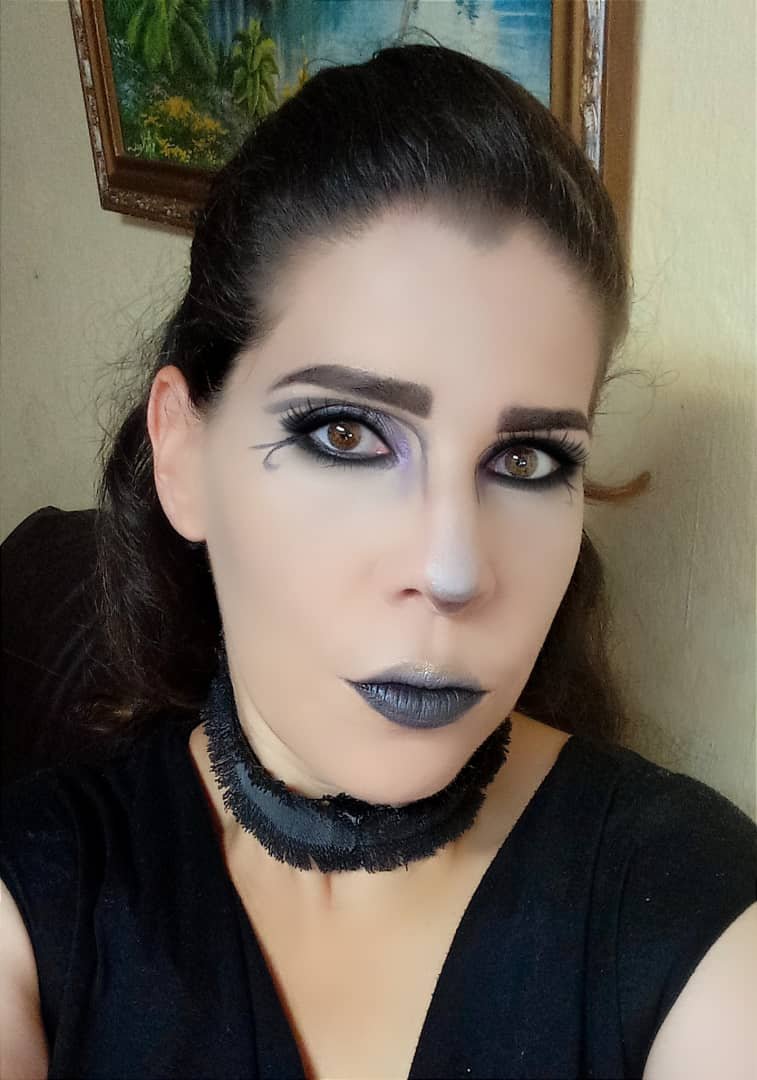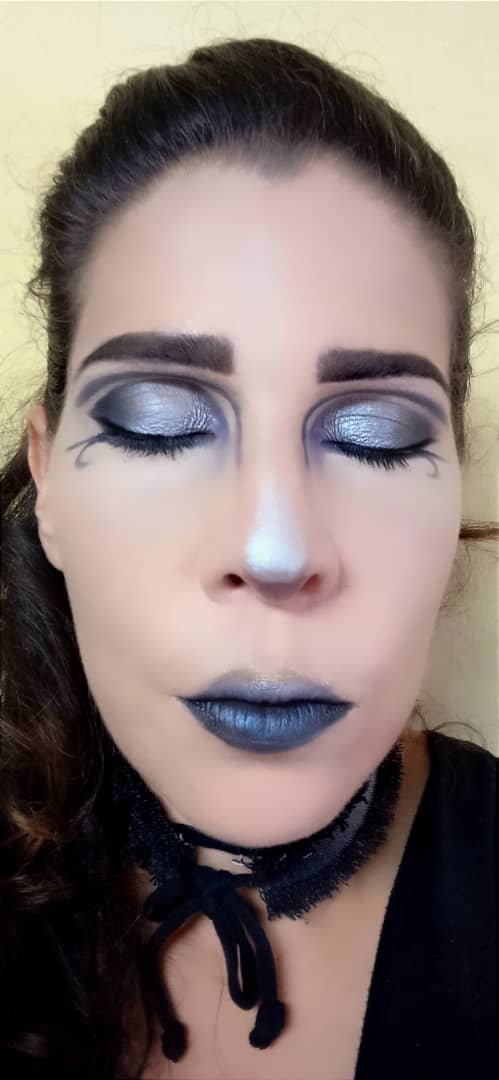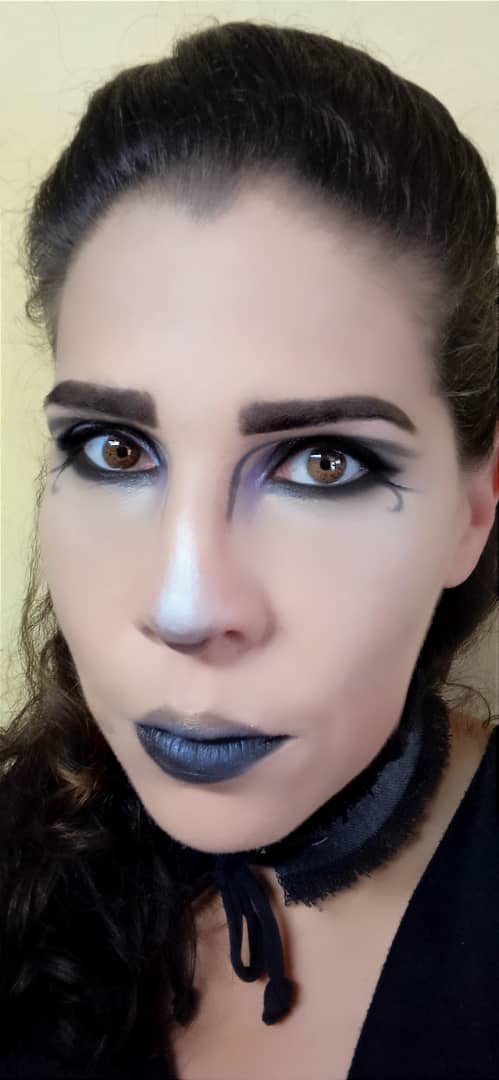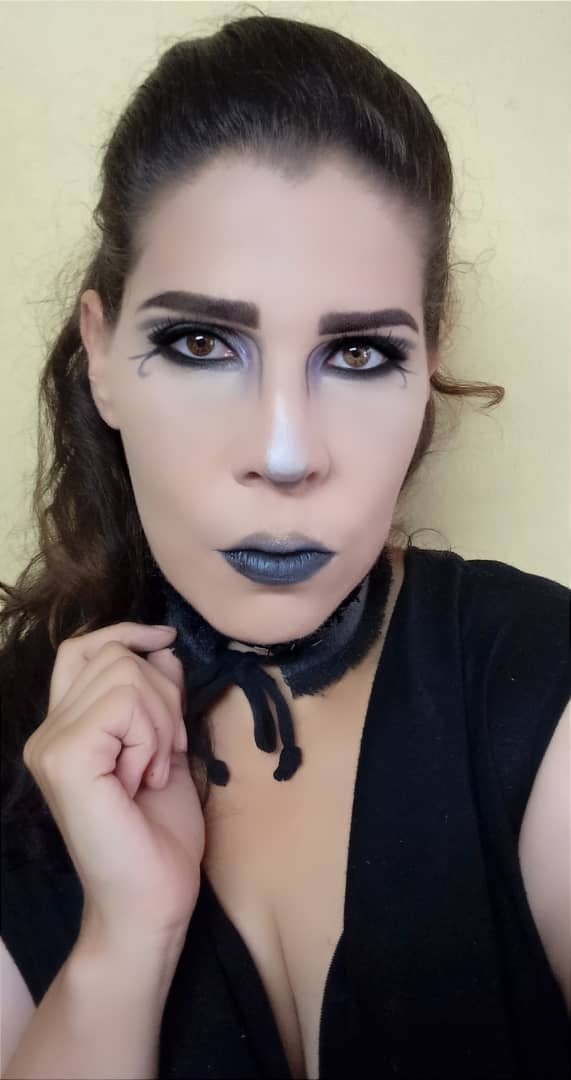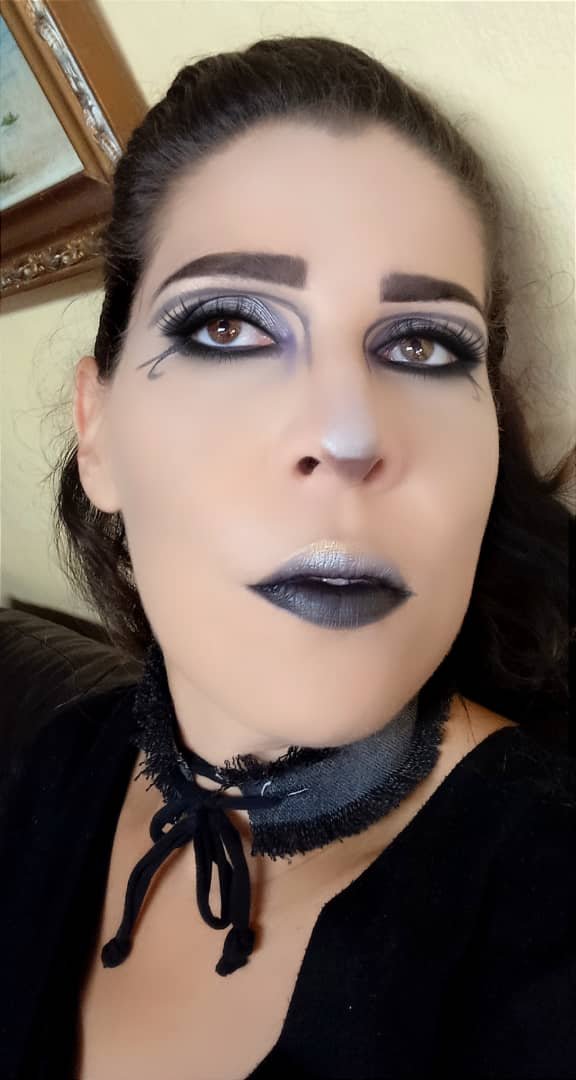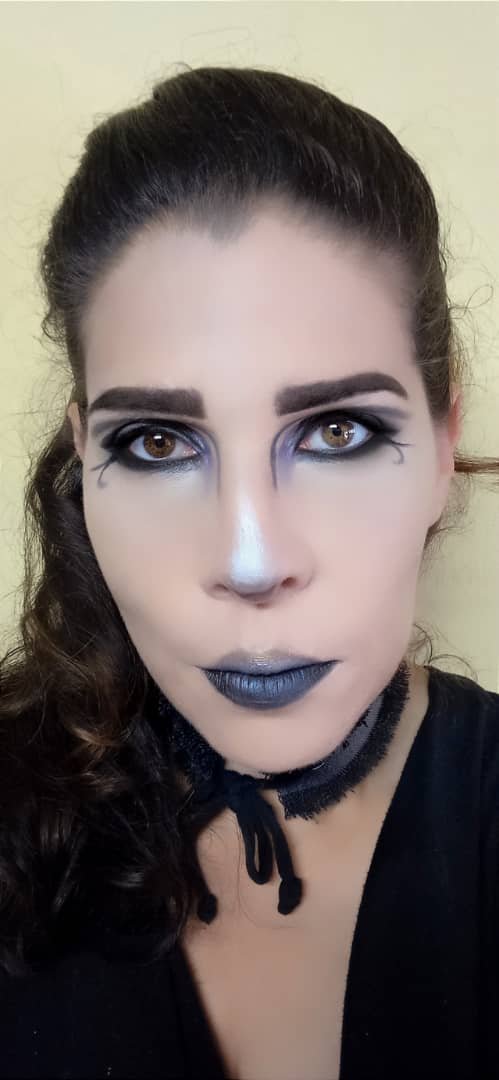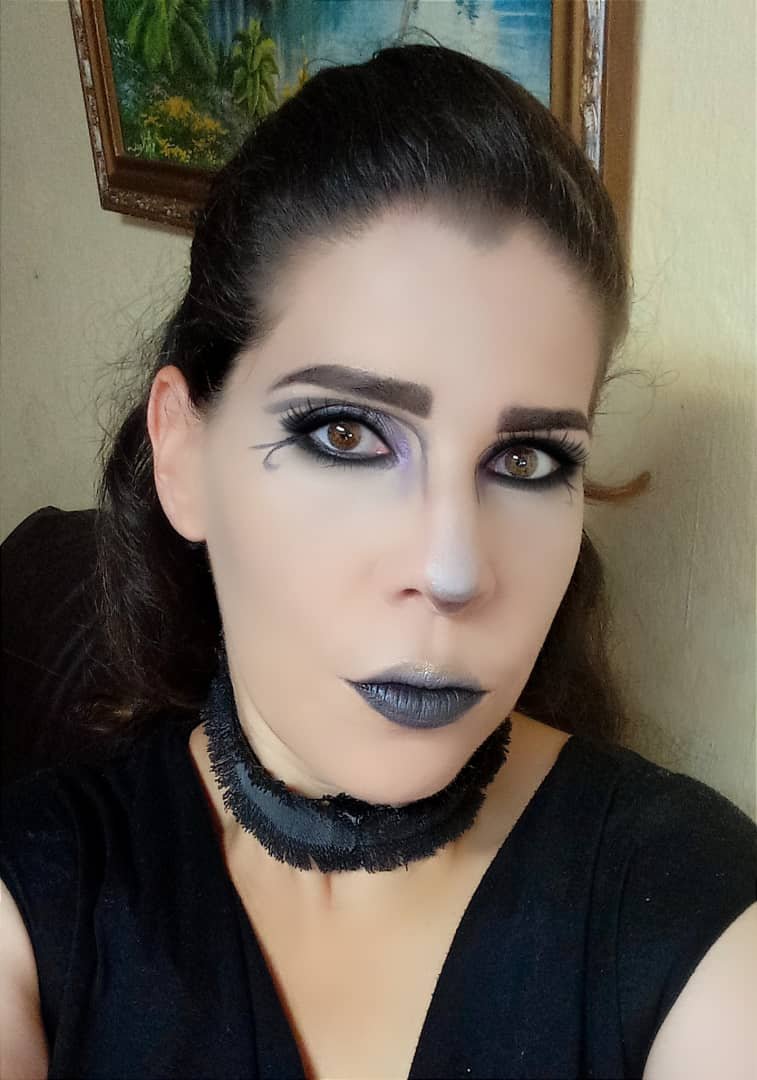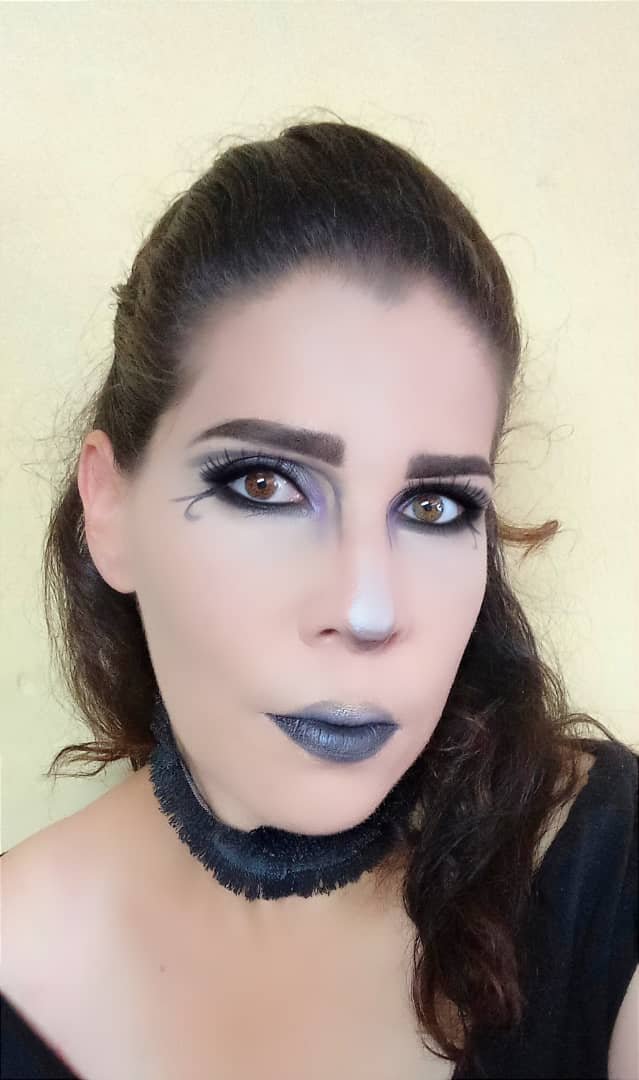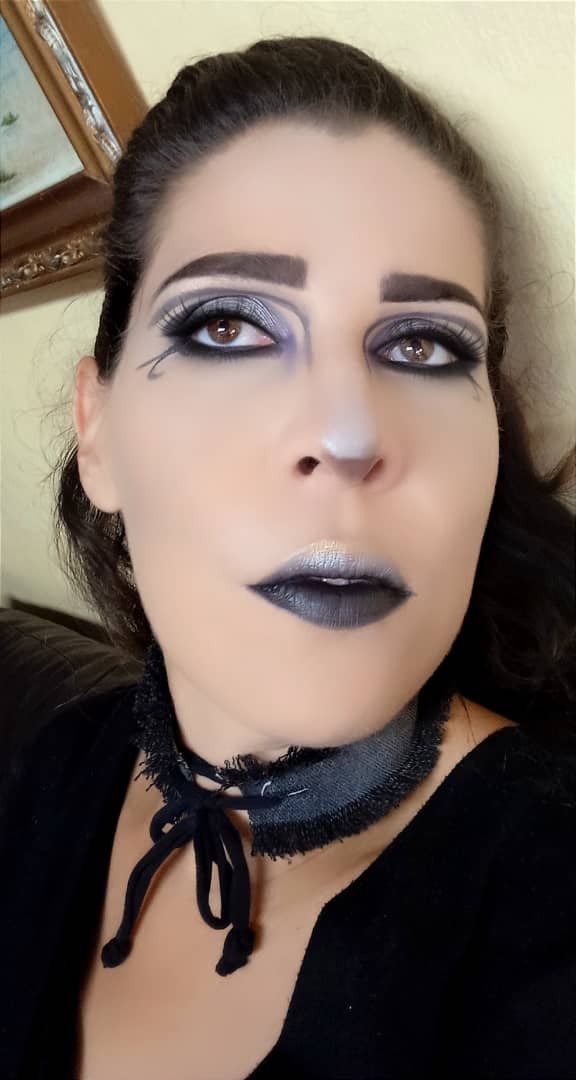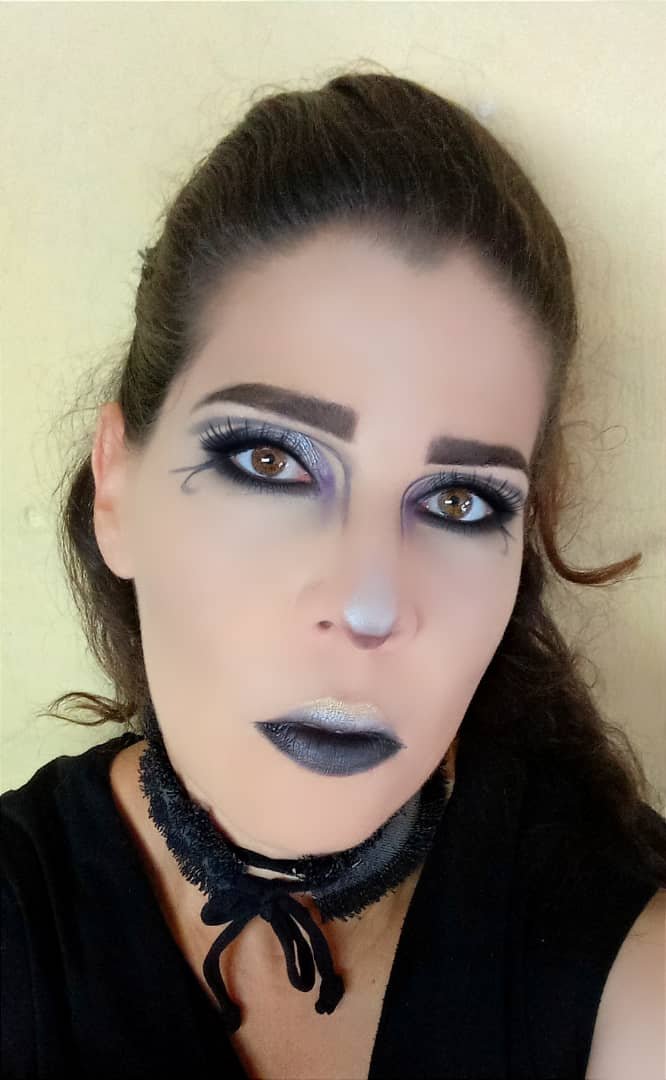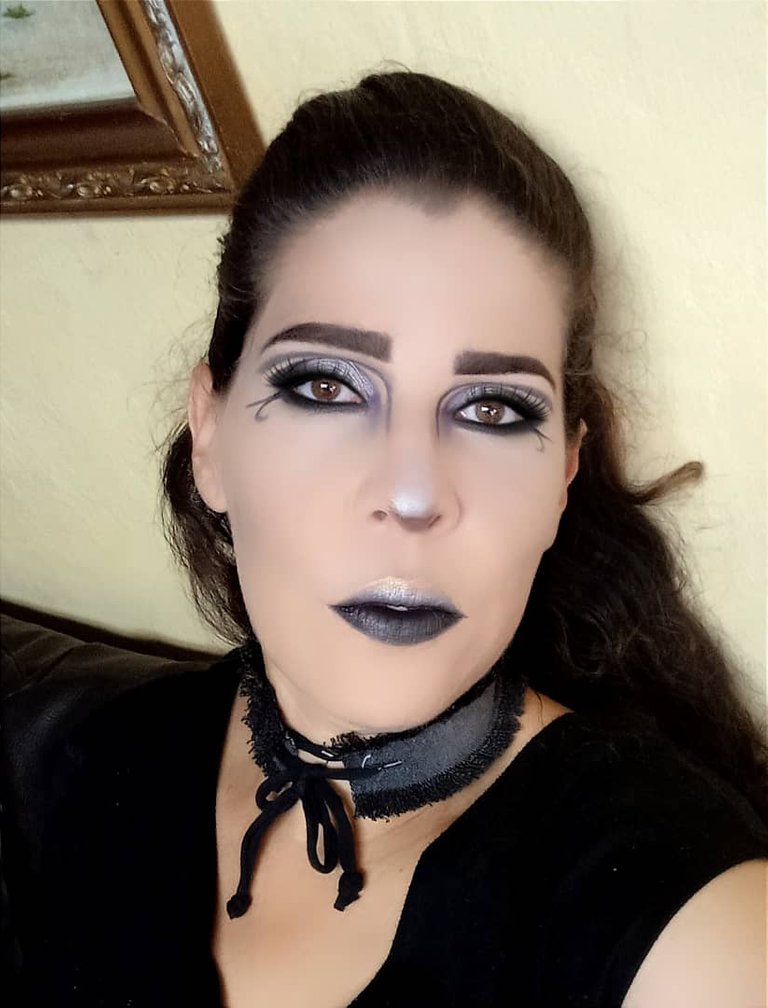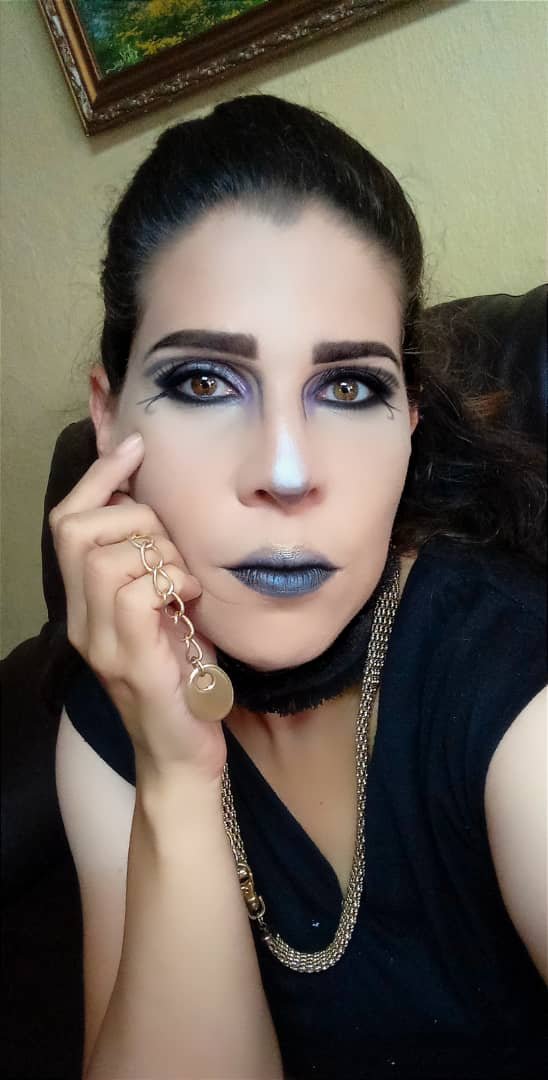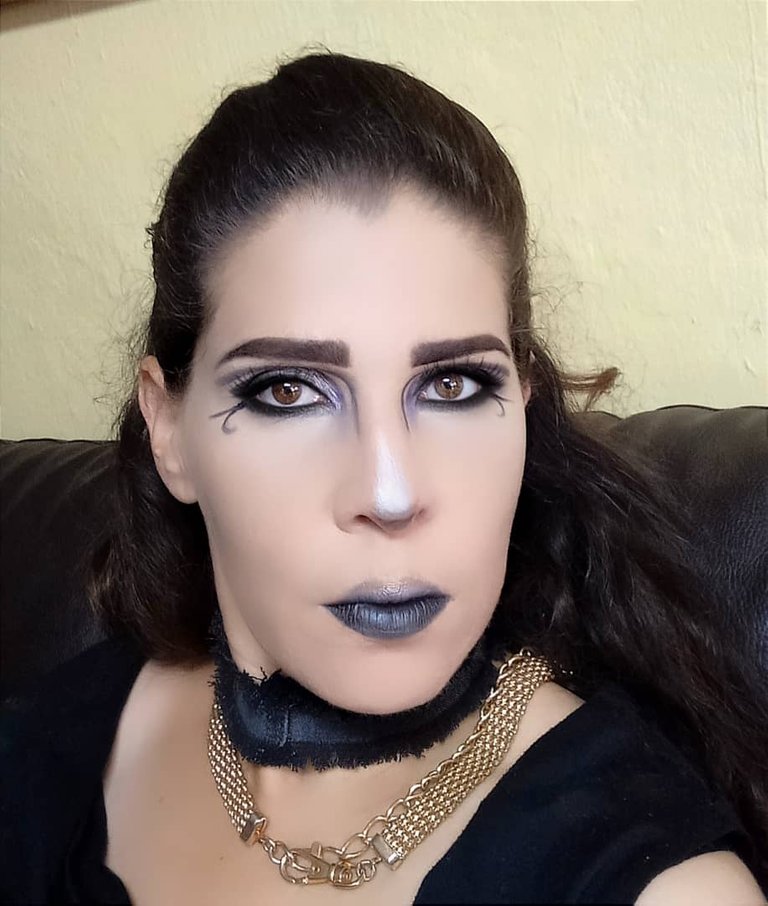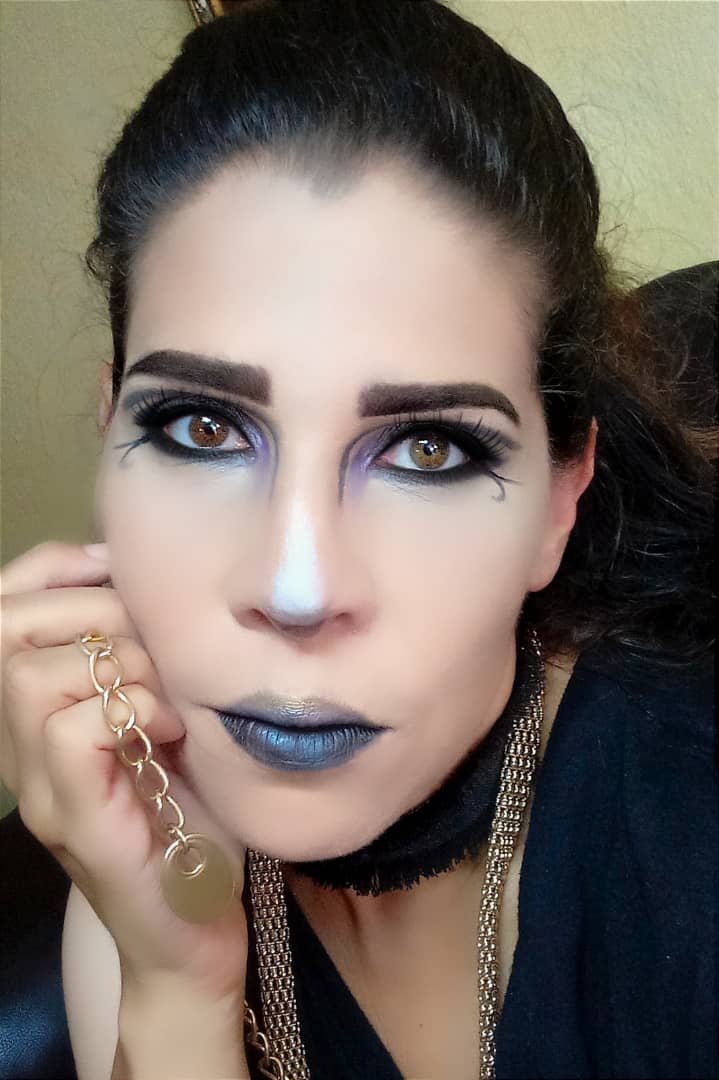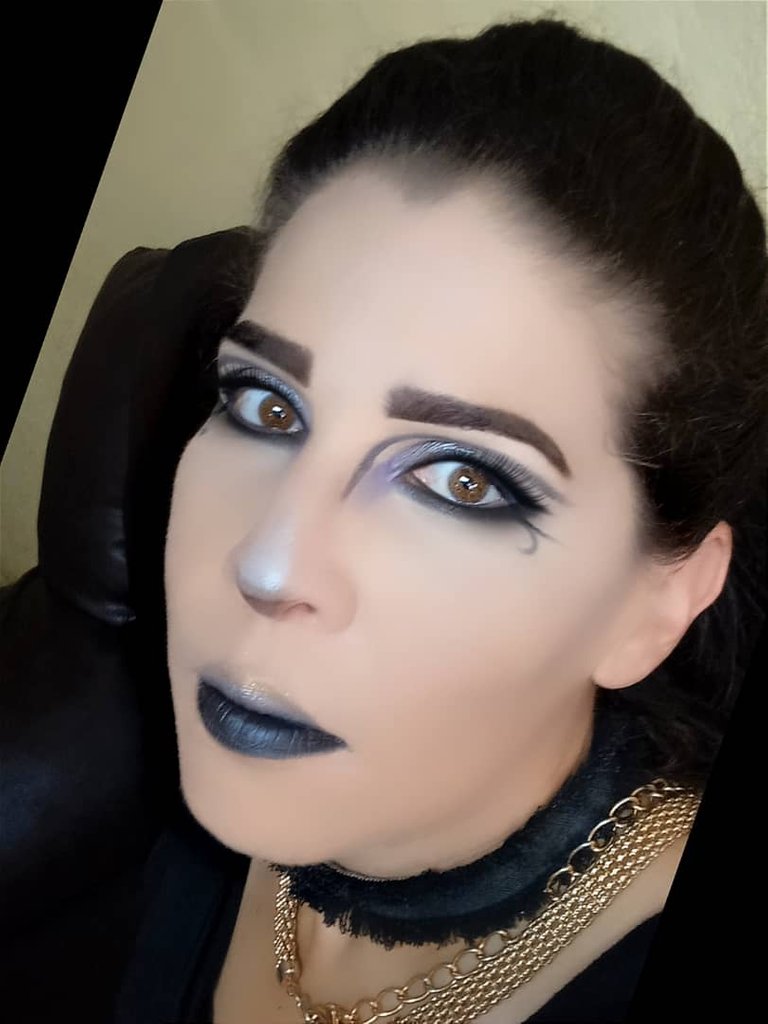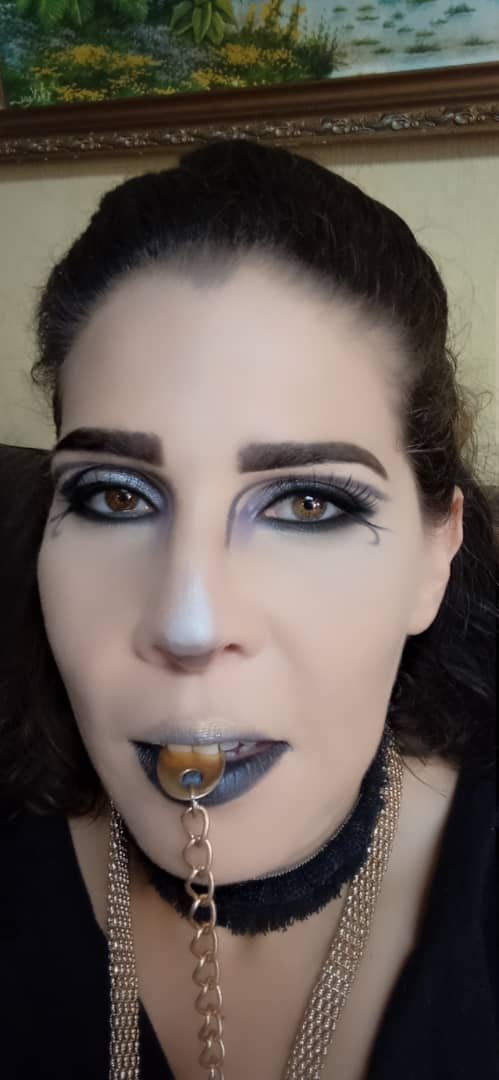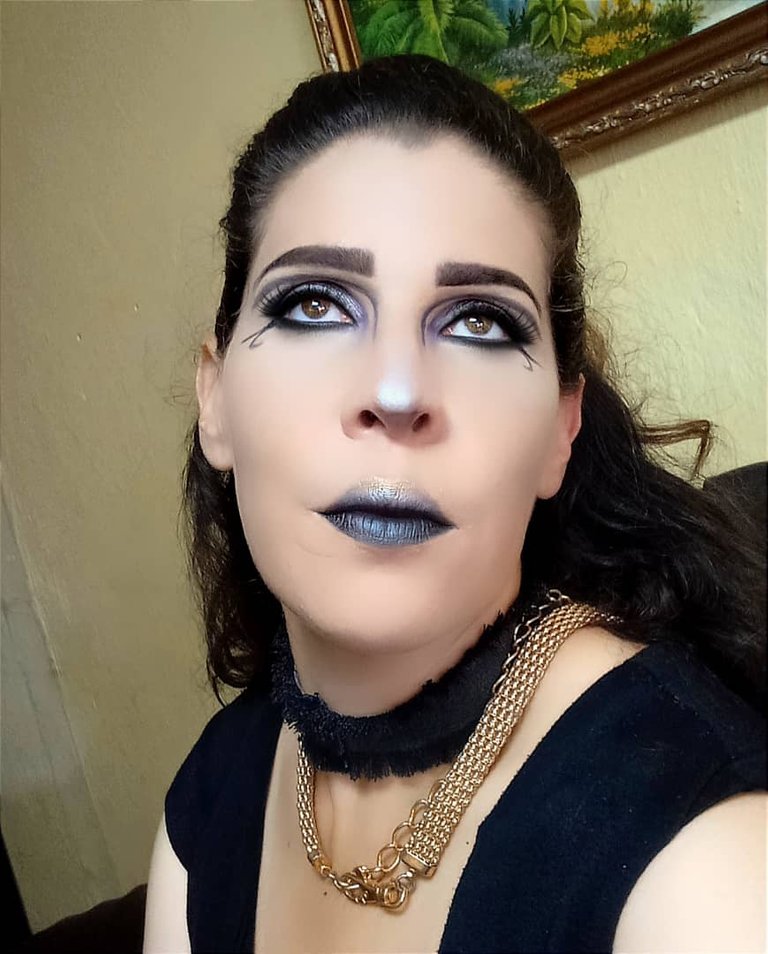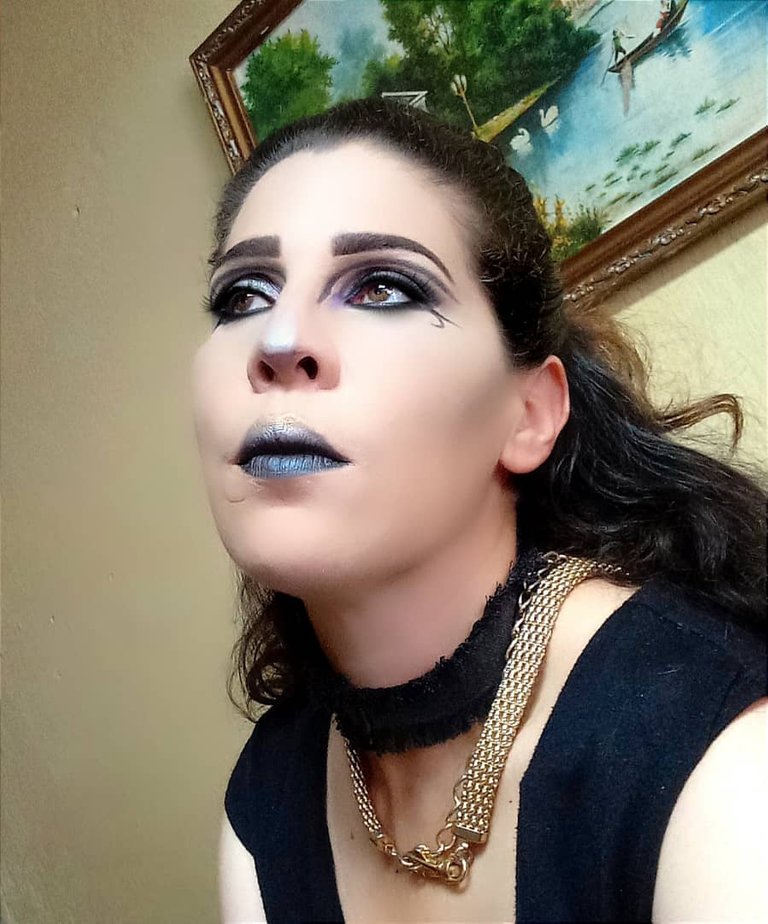 Para traducir utilice: Traductor DeepL
Imágenes editadas en: Canva
Fotos tomadas con mi teléfono redmi 9A


Text translated in: DeepL Translate
Images edited in: Canva
Photos taken with my redmi 9A phone.