I had a lot of fun doing this bodypainting. I missed feeling the brushes touching my skin and I know that doing face art is like therapy for me.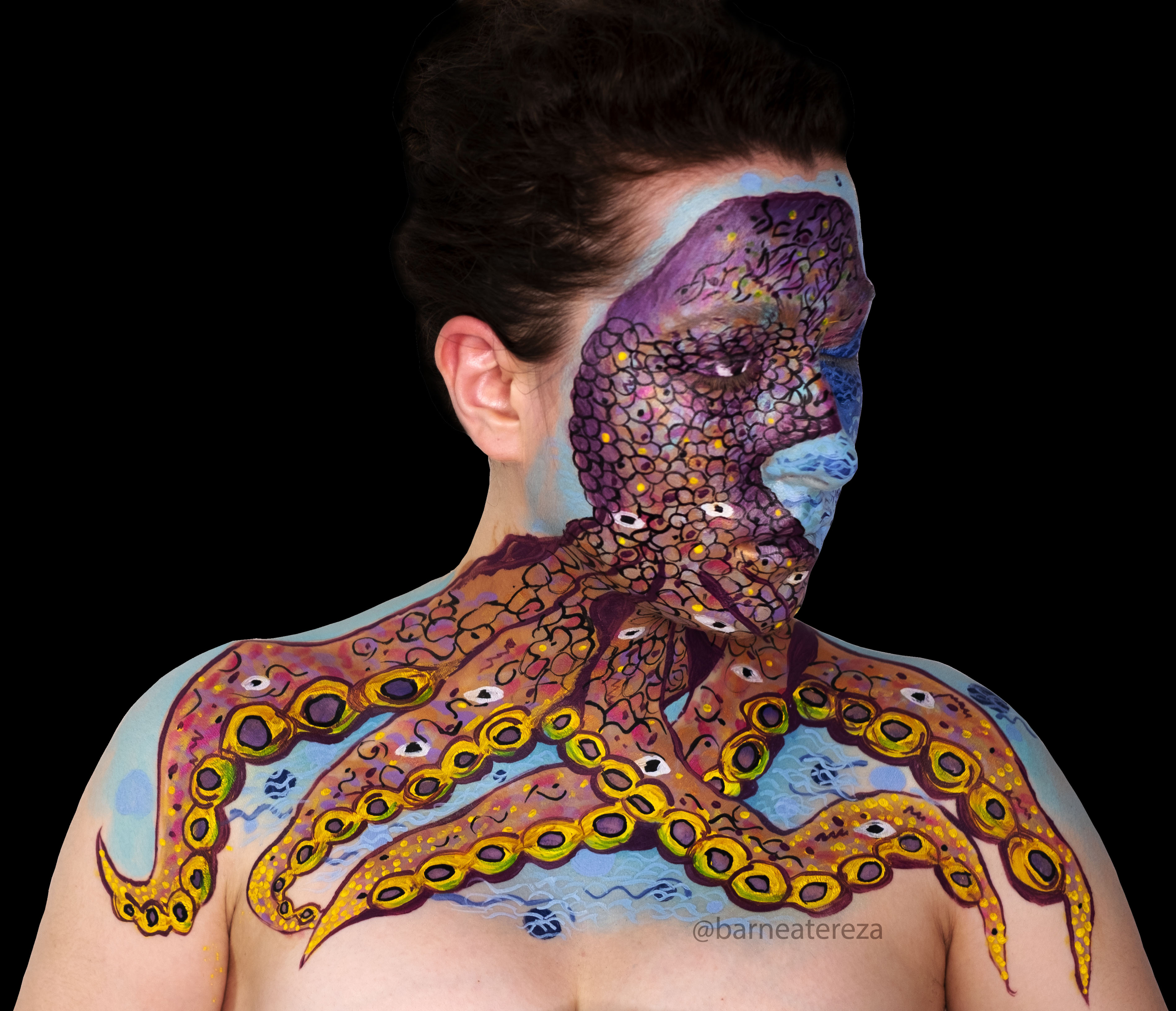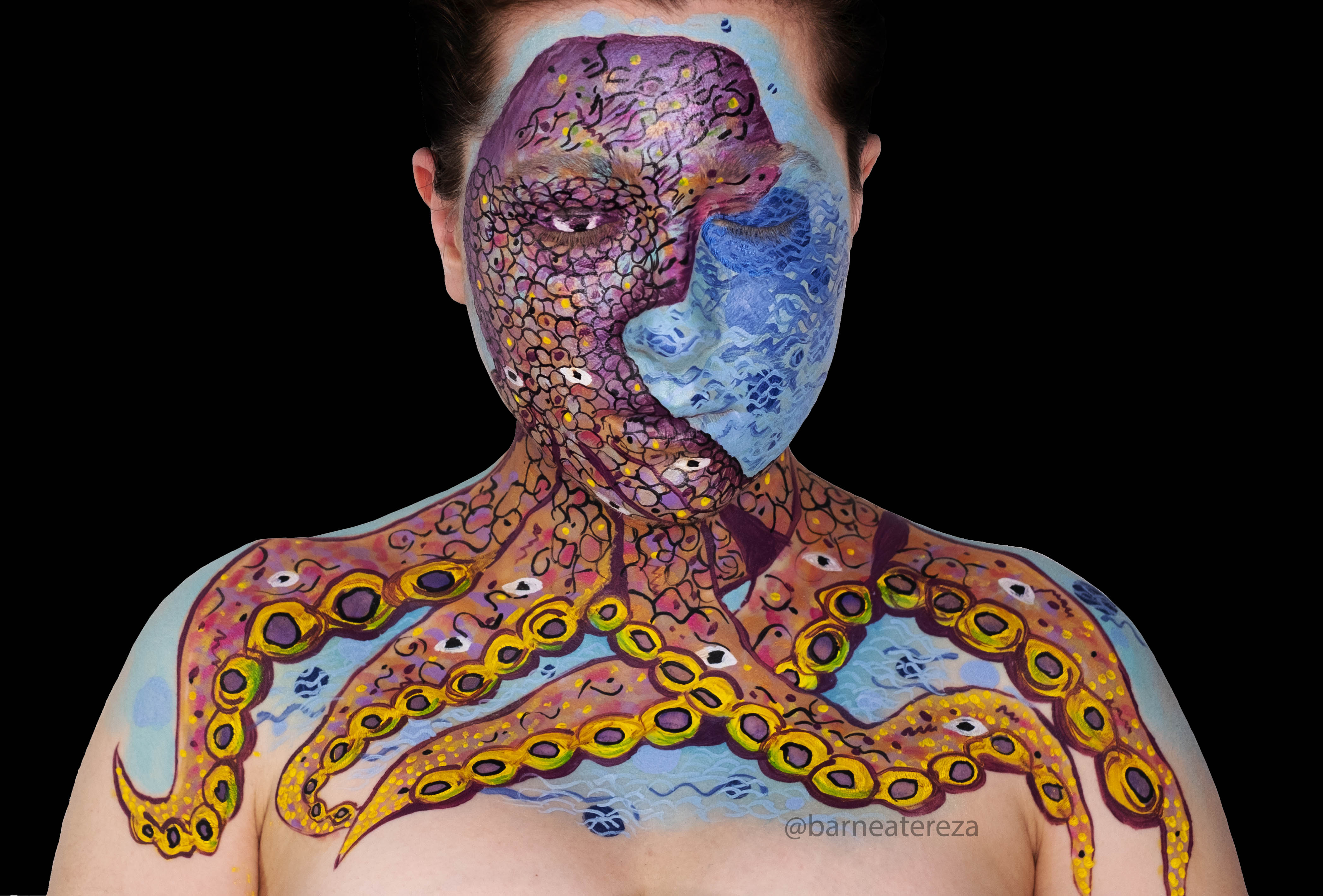 I thought about one of my favourite animals :the octopus. Maybe it sounds odd to you that one day I dream about having a big tank with a mini octopus in it, surrounded by fishes and other sea creatures. I am in love with the sea life and anything connected to it.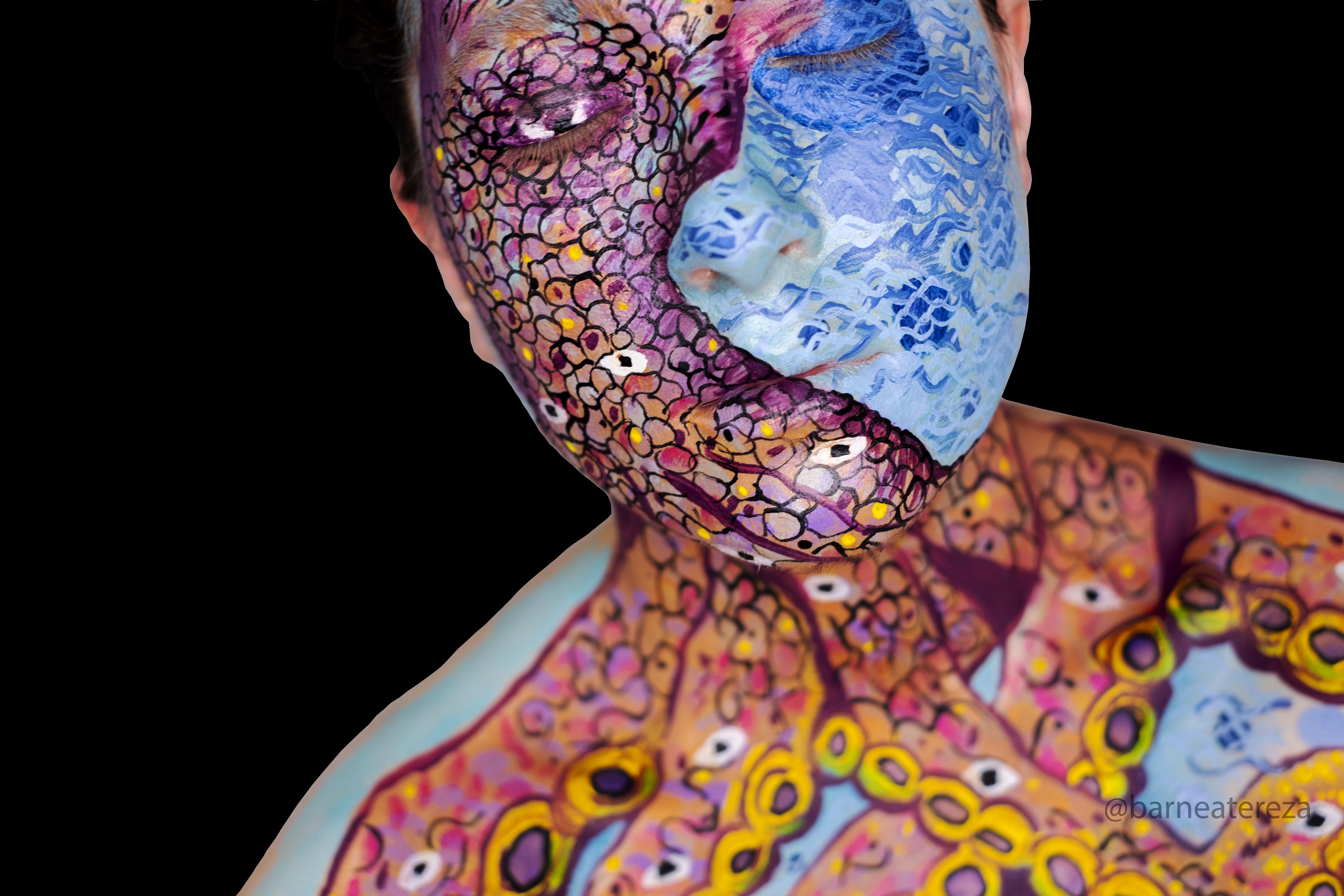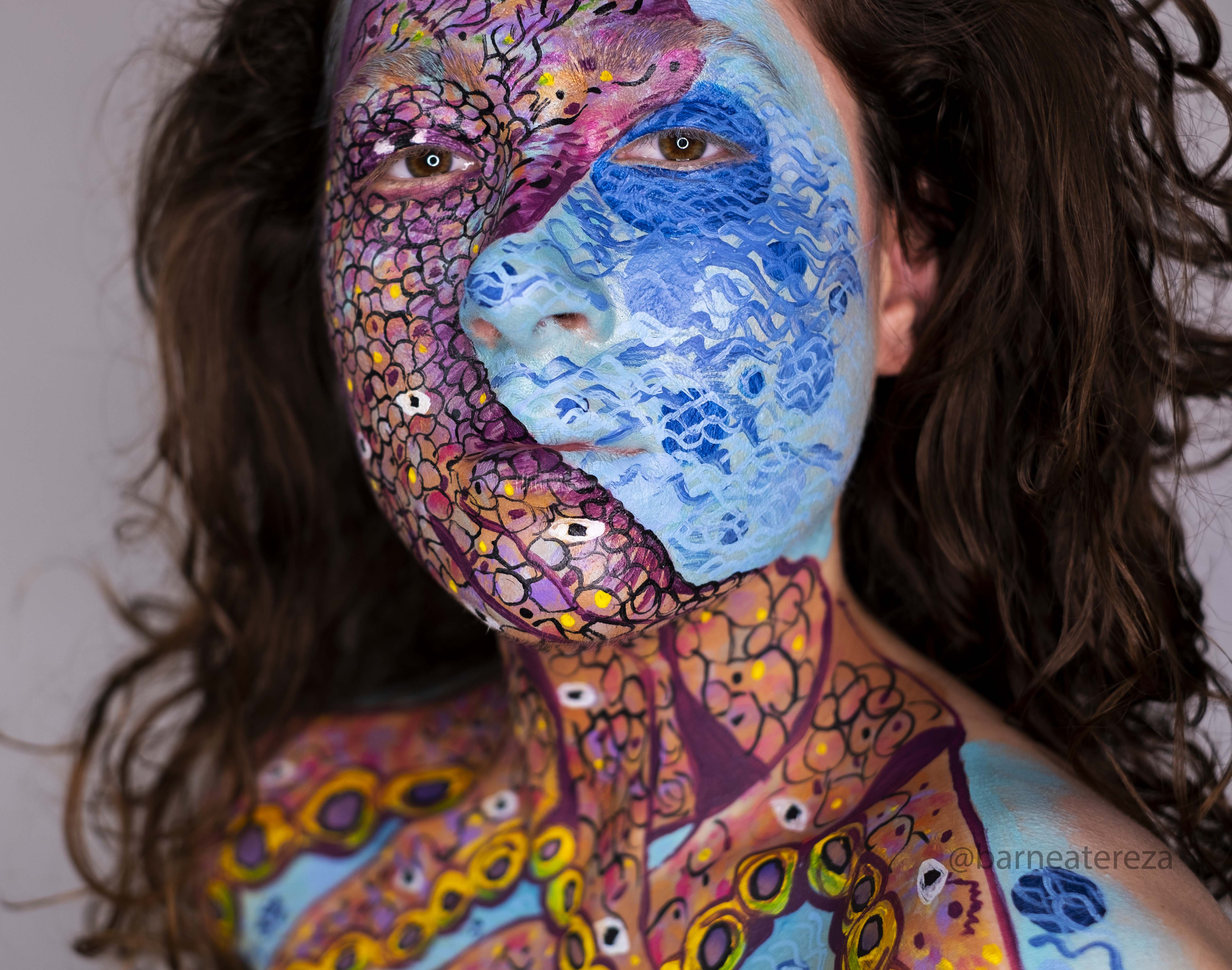 I wanted a more artistic represention of this beautiful creature and I enjoyed having fun with colours. It took me around 4 hours to finish it and boy did this swim in the shower after taking it off haha.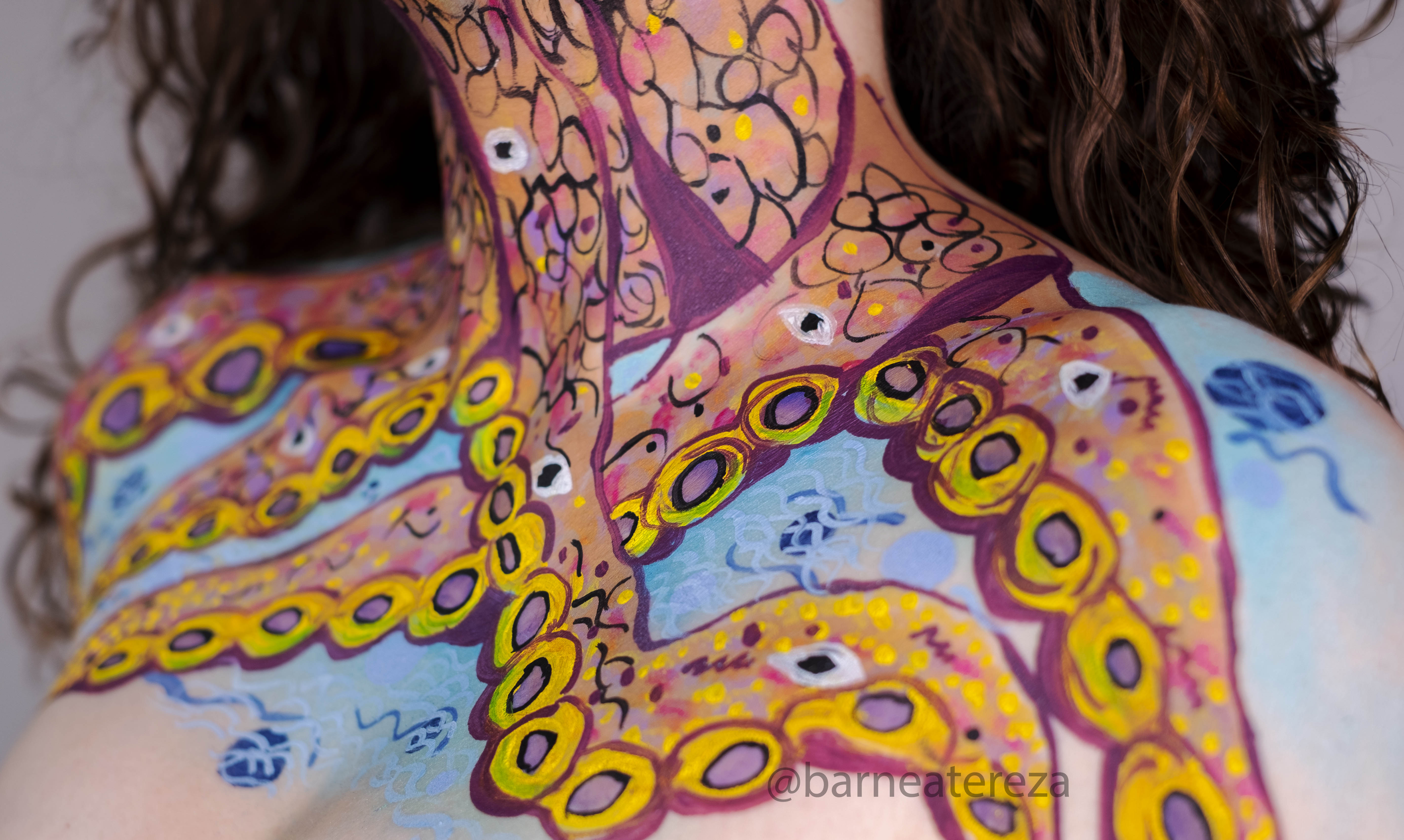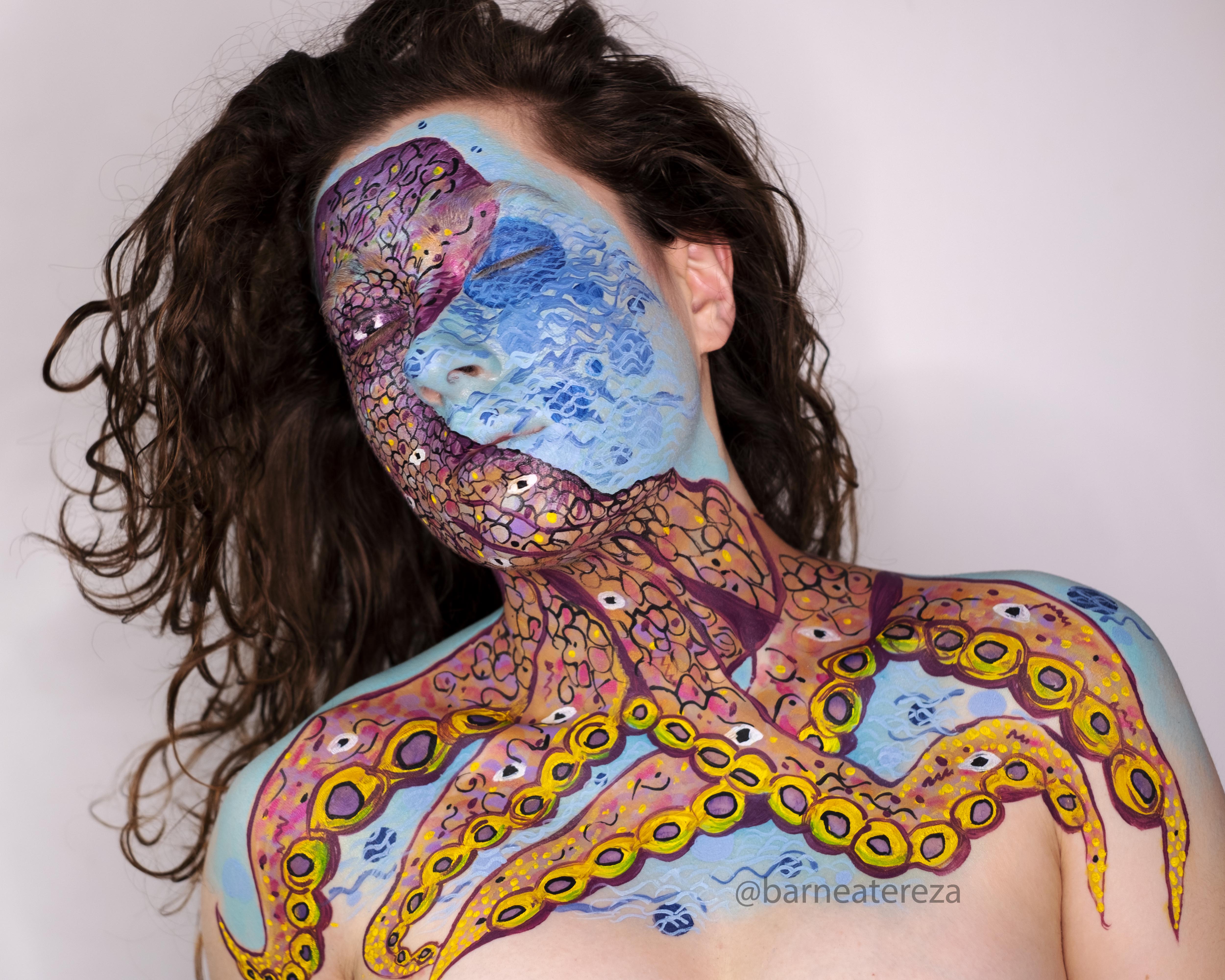 I tried different backgrounds and I think that my style of bodypainting looks good on black background, it makes the colours pop.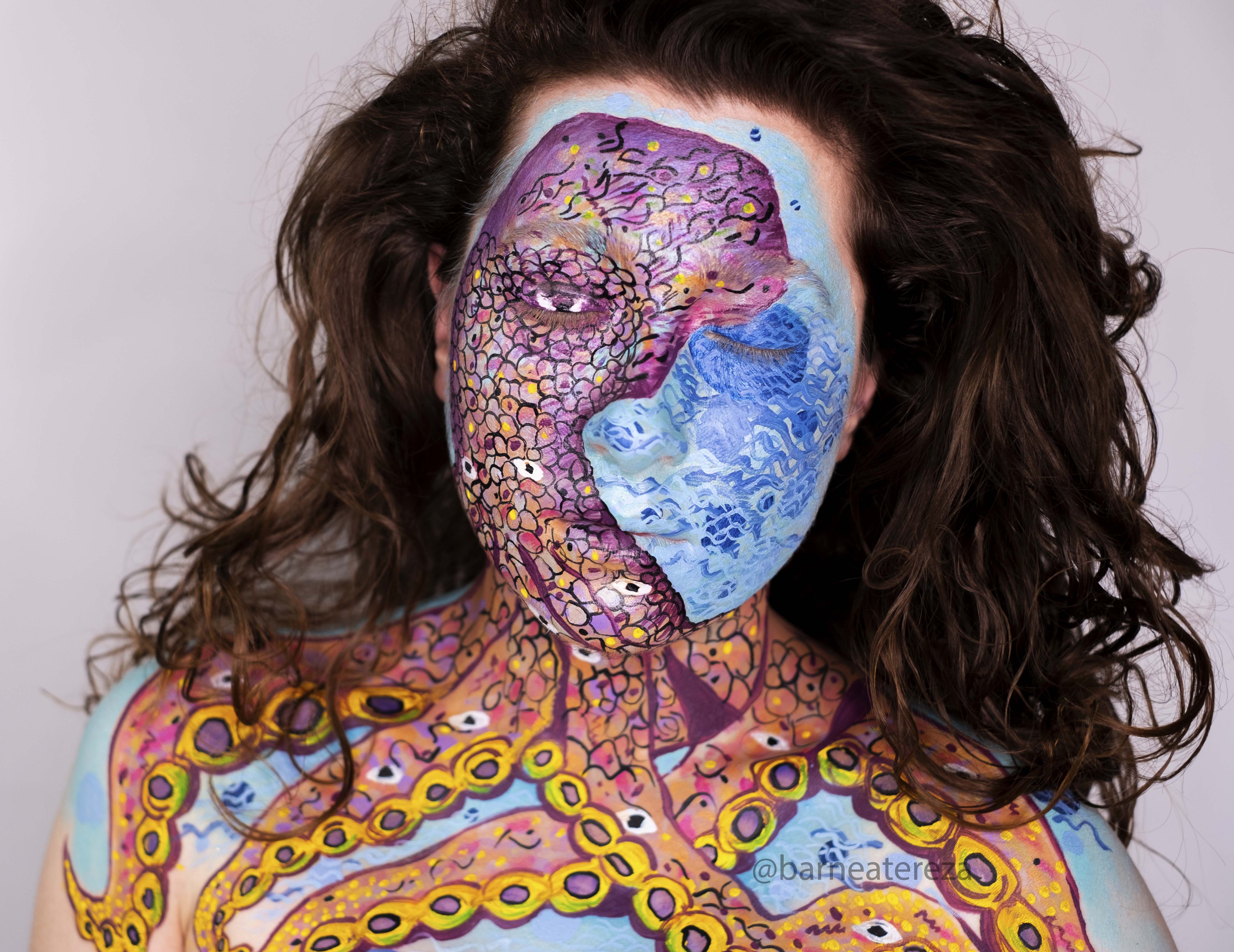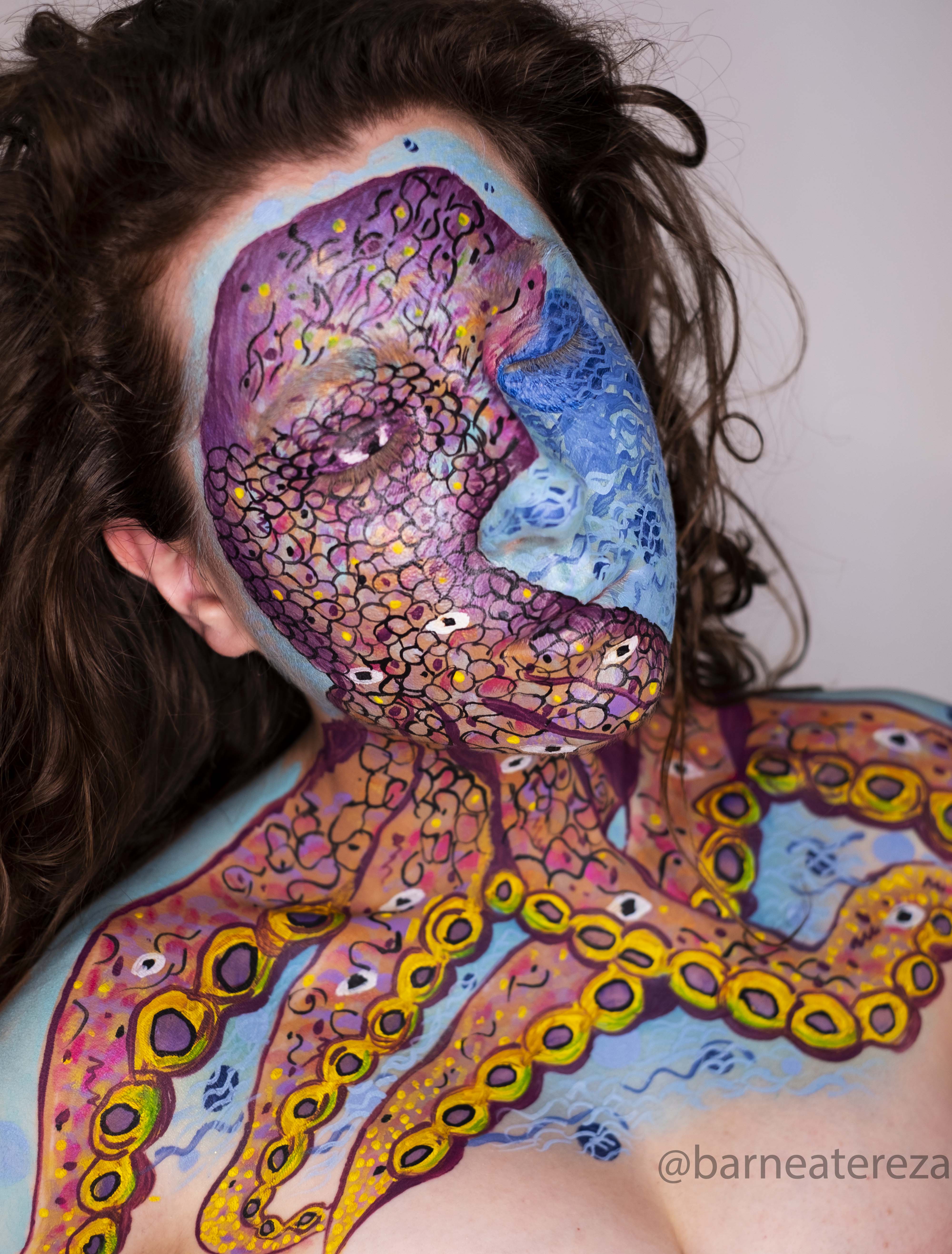 Have a splendid day and toodle loo!