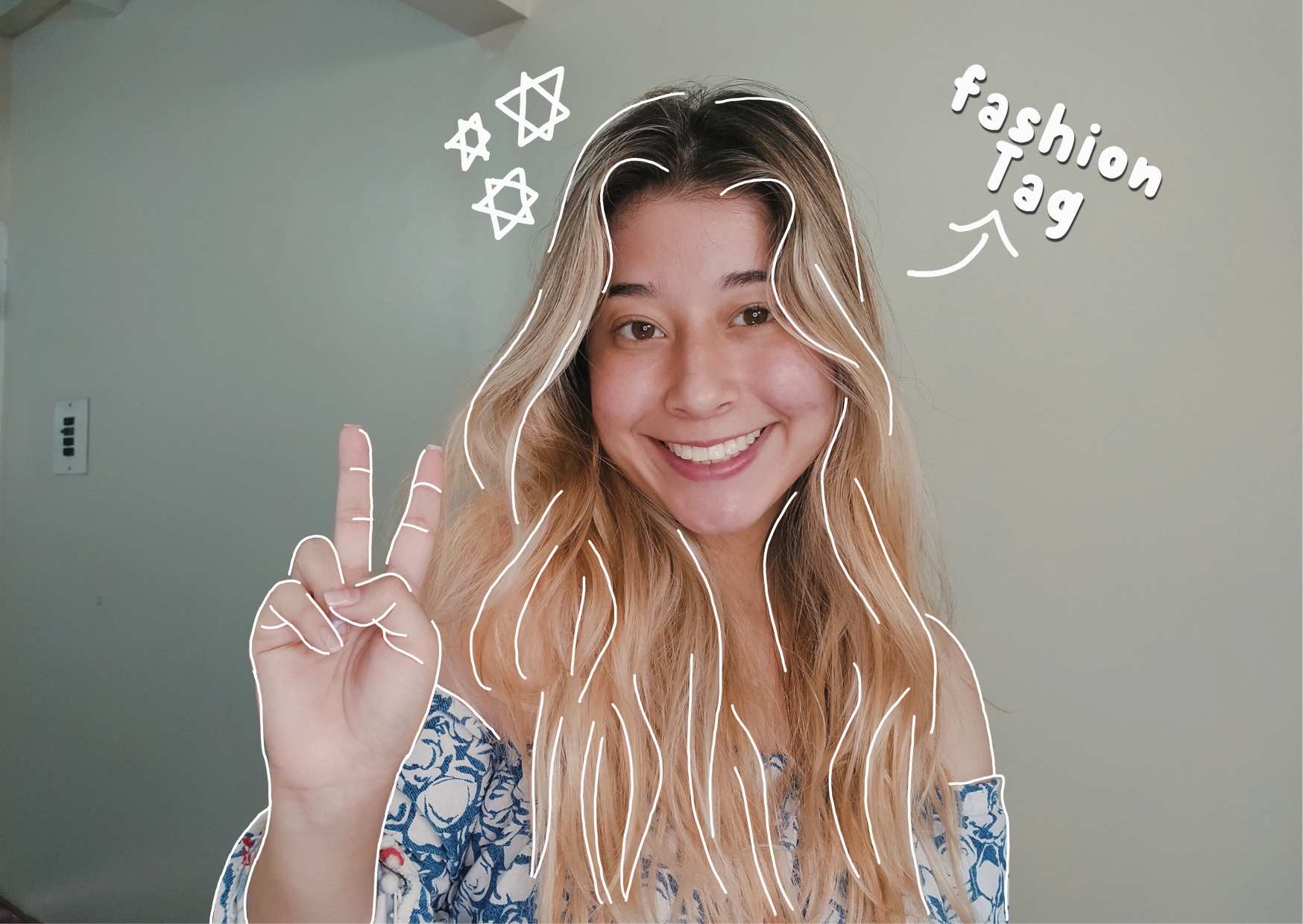 Exclusive image made in Canva by @iamsaray | Imágen exclusiva hecha en Canva por @iamsaray.
---
Fashion is the art of expression, a person whose talent is creativity is made for fashion because fashion is just freedom from borders. This initiative is made by @cami.rojas, if you want to read her original post just give
click here.
La moda es el arte de la expresión, una persona cuyo talento es la creatividad está hecha para la moda porque la moda es solo libertad ante las fronteras. Esta iniciativa está hecha por @cami.rojas, si desean leer su publicación original solo dale
clic aquí.
---
What is fashion for you?
¿Para ti que es la moda?
Fashion is freedom of expression, a box of colorful or neutral ideas that surround the malls or city parks. Fashion is creativity without direction, an infinite path that illuminates the walk of every human being. Fashion is the way out of the boring, the insipid and routine, it is a door that opens opportunities that attracts fun or happiness.
La moda es libertad de expresión, una caja de ideas coloridas o neutrales que rodean los centros comerciales o parques de la ciudad. La moda es creatividad sin rumbos, un camino infinito que alumbra el paseo de cada ser humano. La moda es la salida de lo aburrido, de lo insípido y rutinario, es una puerta que abre oportunidades que atrae la diversión o felicidad.
---
Do you think it's just about clothes and objects or does it go beyond that?
¿Crees que se trata solo de ropa y objetos o va más allá de ello?
We need a tool to express our ideas, but it does not mean that it is only based on clothes, jewelry or makeup. Fashion is a symbol of revolution, an attitude that both men and women have in our inner soul, I believe that fashion was created to find the meaning of originality.
Necesitamos una herramienta para expresar nuestras ideas, pero no quiere decir que solo se basa en la ropa, joyerías o maquillaje. La moda es un símbolo de revolución, una actitud que tenemos tanto hombre como mujeres en nuestra alma interior, creo que la moda se creó para hallar el sentido a la originalidad.
---
The most basic garment you have in your closet?
¿La prenda más básica que tienes en tu clóset?
In my closet you can find original garments as well as garments that classify as "normal". But it is not basic, nothing is basic if you give it style, a t-shirt can become something nice, something more striking and catchy. It all depends on the way you use it and also the way you feel, if you consider a flannel is basic is because you think you are basic and no, basic is feeling without attitude and I have attitude, so nothing in my closet I will call basic.
En mi closet se puede encontrar prendas originales como prendas que la clasifican como "normal". Pero no es básico, nada es básico si tú le das estilo, una camiseta se puede convertir en algo lindo, algo más llamativo y atrapante. Todo depende del modo de empleo y también de la forma en como te sientes, si consideras que una franela es básica es porque crees que eres básica y no, lo básico es sentirse sin actitud y yo tengo actitud, así que nada de mi closet lo llamaré básico.
---
Do you dare to combine prints?
¿Te atreves a combinar estampados?
I'm not going to lie. I'm not a fan of prints, I'm more of a unicolor, however, if I want to combine a print it could be strong colored shirts with a black or white pants, so all the attention is directed to my shirt, that is to say to me.
No voy a mentir. No soy fanática de los estampados, soy más del unicolor, sin embargo, si quiero combinar un estampado podría ser camisas de colores fuertes con un pantalón negro o blanco, así toda la atención se dirige a mi camisa, es decir a mí.
---
What are the most particular shoes or clothes in your closet?
¿Cuáles son los zapatos o la ropa más particulares de su armario?
I have a red dress like blood, but the color is so intense that my skin looks lighter. I don't have a photo because it is up to your free imagination, but the red color is very characteristic for strong, brave and capable people to risk, so when I wear the red dress, it makes me feel like a heroine, a girl who walks in the streets of France recognizing her talent.
Tengo un vestido rojo como la sangre, pero es tan intenso el color que mi piel se ve más clara. No tengo foto porque está a su libre imaginación, pero el color rojo es muy característico para personas fuertes, valientes y capaces al riesgo, así que cuando utilizo el vestido rojo, me hace sentir como una heroína, una chica que pasea en las calles de Francia reconociendo su talento.
---
What is the most common thing that happens to you when you go shopping?
¿Qué es lo más común que te sucede cuando vas de compras?
I like expensive, when I go shopping for clothes I always walk by my favorite stores and most of them catch me, I don't know if it's a bad habit, but I see clothes in normal stores and nothing makes me happy, maybe it's the colors or the style it expresses towards me. Although, I have visited by stores that don't have much renown and their clothes are great, however, I'm not impressed.
Me gusta lo caro, cuando voy a comprar ropa siempre paseo por mis tiendas favoritas y la mayoría me atrapa, no sé si es una mala costumbre, pero veo ropa en tiendas normales y nada me hace feliz, tal vez son los colores o el estilo que expresa hacia mí. Aunque, he visitado por tiendas que no tiene mucho renombre y su ropa es genial, sin embargo, no me impresiona.
---
Favorite color to wear
Color favorito para vestir
I like the color green or yellow, they are colors that highlight my skin color, maybe since I was told that green was good on me, it made me understand that this was the color.
Me agrada el color verde u amarillo, son colores que me resalta mi color de piel, tal vez desde que me dijeron que el verde iba bien en mí, me hizo entender que ese era el color.
---
Do you complement your looks with accessories?
¿Eres de complementar tus looks con accesorios?
The only accessory I use for sentimental value is a necklace with a cross pendant, my mom made it for me and I really like the way it fits me, and when I go for a walk in the street, I always touch the pendant to feel at peace with myself.
El único accesorio que utilizo por valor sentimental es un collar con un dije de cruz, me lo hizo mi mamá y me gusta mucho como me queda, además siempre cuando salgo a caminar en la calle, debo tocar el dije para sentirme en paz conmigo misma.
---
Most functional item in your closet?
¿Prenda más funcional de tu clóset?
I have white shoes that have been with me since I was 15 years old, they are the ones I use the most and they are already getting damaged, but I feel them very comfortable and I still like their design. I got a lot of use out of them and I think that if I buy new shoes, they should be that white and more comfortable.
Tengo unos zapatos blancos que me han acompañado desde los 15 años, son los que más utilizo y ya se están dañando, pero los siento muy cómodos y me gusta aún su diseño. Le saque bastante provecho a su función y creo que sí me llego a comprar zapatos nuevos, deben ser así de blancos y más cómodos.
---
How much of a fashion risk do you take?
¿Que tanto te arriesgas en moda?
I'll give me a 5, since I haven't bought more clothes and feel like I'm falling behind. Sure, if I had more money and less debt I could improve my closet, but that won't happen until I get more organized and set my goals. Anyway, I'm still under construction, give me time to reach 10.
Me daré un 5, ya que no he comprado más ropa y siento que me estoy quedando atrás. Claro, si tuviese más dinero y menos deudas podría mejorar mi closet, pero eso no sucederá hasta que me organice mejor y marque mis metas. En fin, sigo en construcción, denme tiempo para alcanzar el 10.
---
Translation | Traducción: DeepL.com
Images | Imágenes: Pinterest.