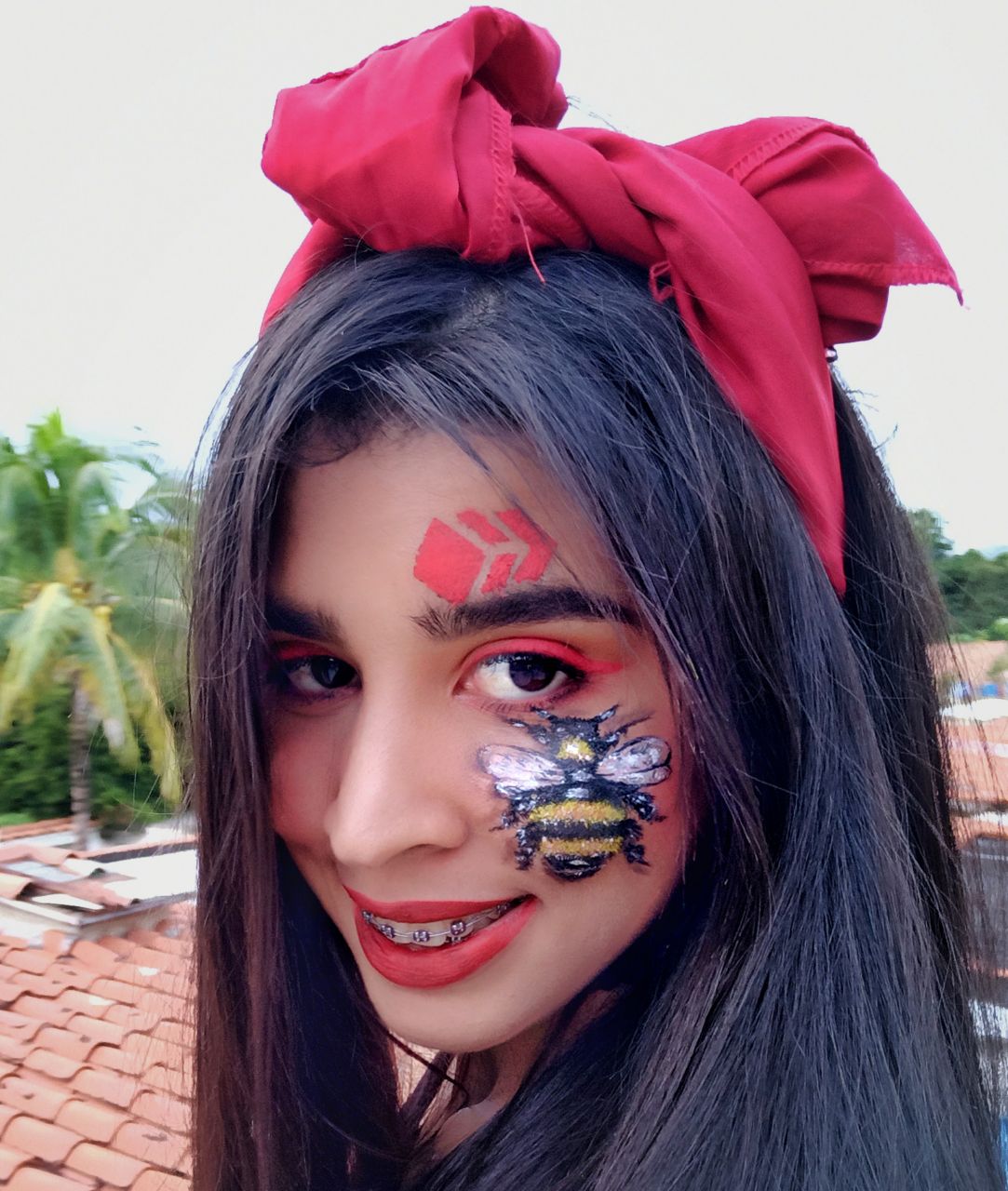 Ready to spread the news
Hiveeeee, Hive, Hive ... Today I decided to update my Hive makeup a bit because previously I had already done two inspiring makeups in Hive so I wanted to improve it a bit, since I like to use those Hive images to promote here or there , I like them.
This time I decided to accompany the Hive logo with a bee, what a more perfect thing for the Hive logo than a little bee.
By the way, this makeup cost me a lot because I had a problem and I couldn't breathe and I had to paralyze everything for 3 hours while it passed, everything is so much stress and sinusitis too, so yes friends, take care, take care of your health.
Hiveeeee, Hive, Hive... Hoy decidí actualizar un poco mi maquillaje de Hive porque anteriormente ya había hecho dos maquillajes inspiradora en Hive entonces quise mejorarlo un poco, ya que me gusta usar esas imágenes de Hive para hacer promoción por aquí o por allá, me agradan.
Está vez decidí acompañar el logo de Hive con una abeja, que cosa más perfecta para el logo de Hive que una abejita.
Por cierto, este maquillaje me costó muchísimo porque me dio un ataque y no podía respirar y tuve que paralizar todo por 3 horas mientras se me pasaba, todo es por tanto estrés y la sinusitis también, entonces sí amigos, cuídense, cuiden su salud.
---
Here I am going to leave you step by step of what my makeup was.
First I made my face, as it was something simple because I only used red as eyeliner for my eyes, the idea was to attract attention with the bee and the logo.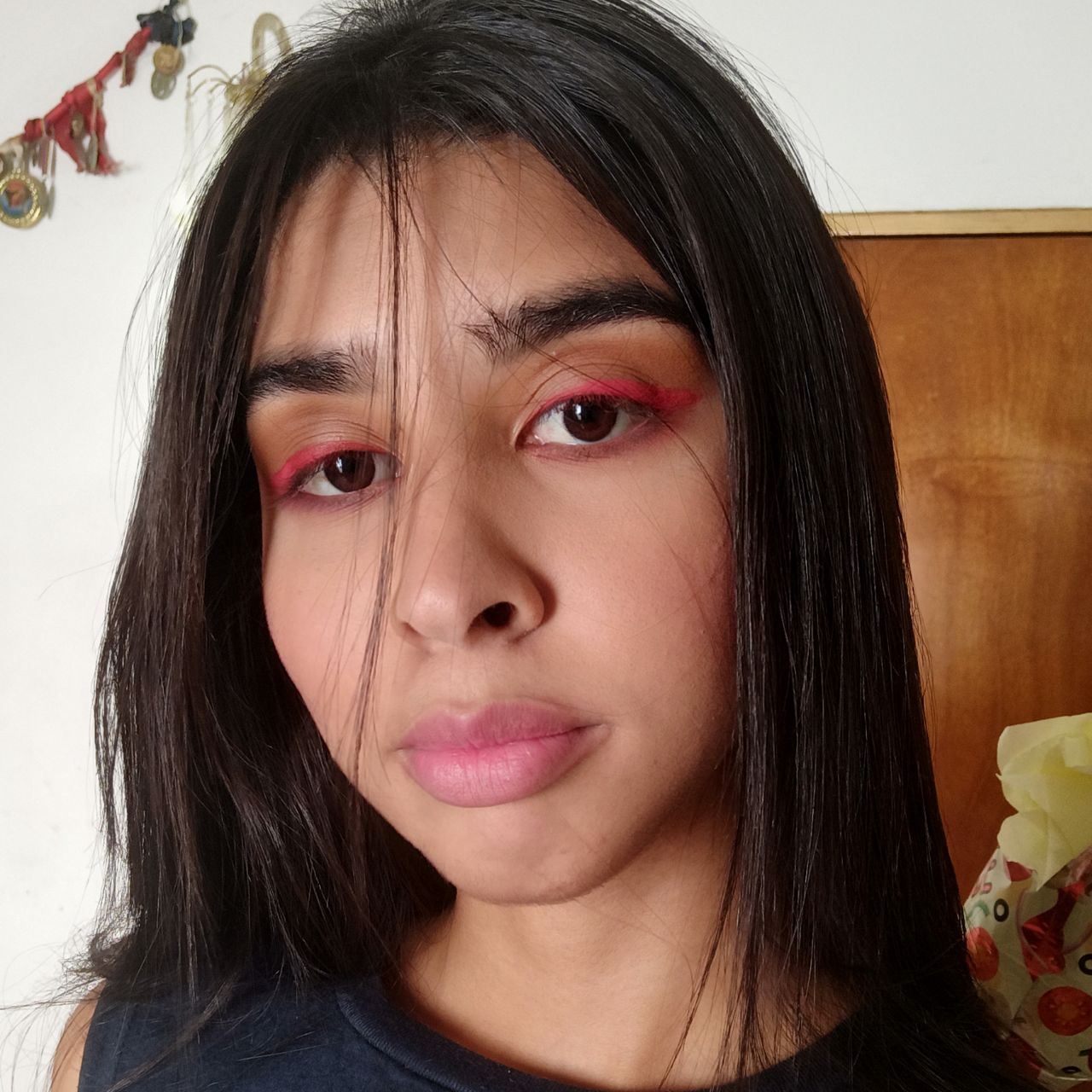 Then I made the bee, at first I thought I was going to be ugly because I wanted to do it quickly but I really wanted it to look good so I decided to dedicate the time that was necessary until it looked good, and despite the inconveniences I continued. I removed my makeup in several parts to look good at my style and taste, although it was almost difficult, I managed.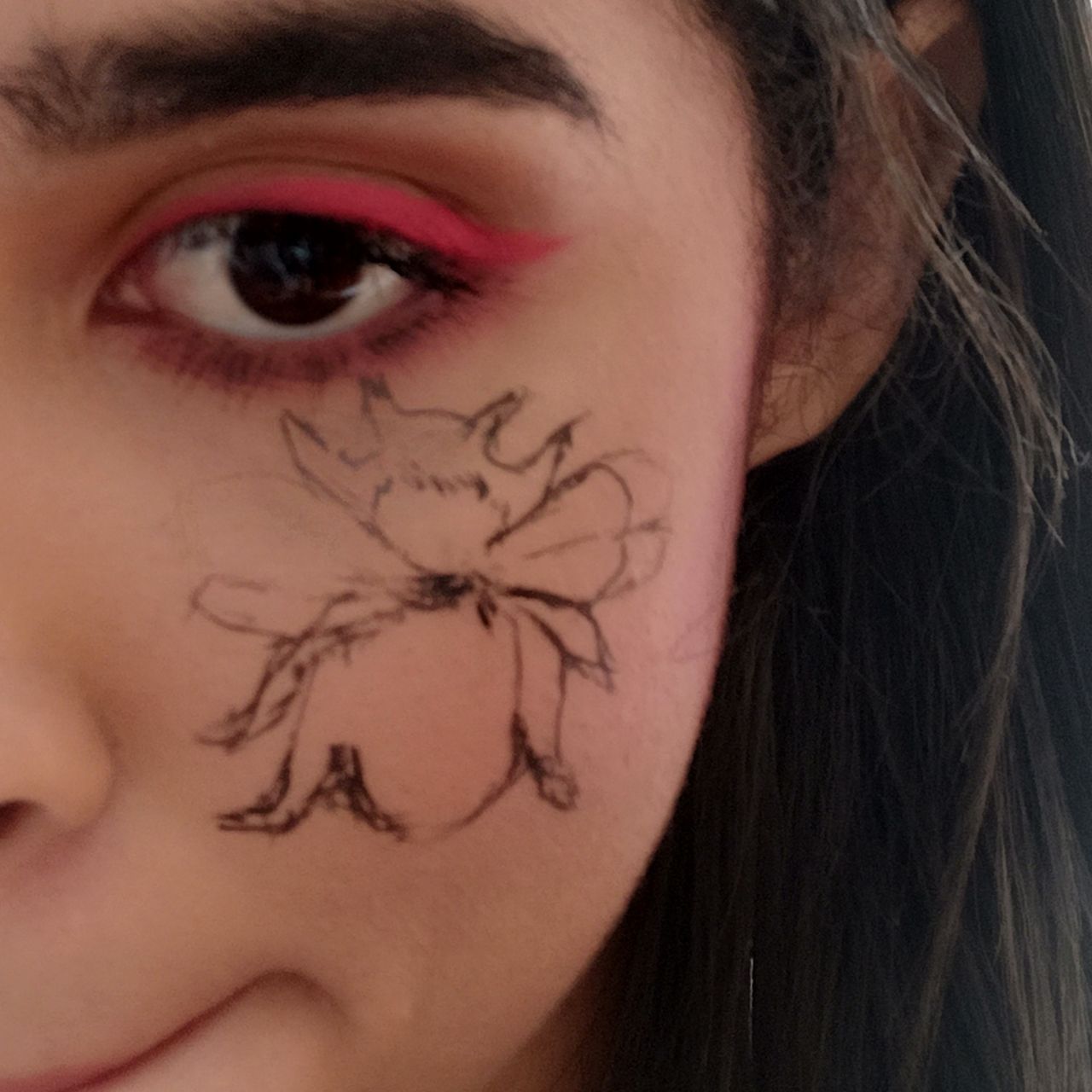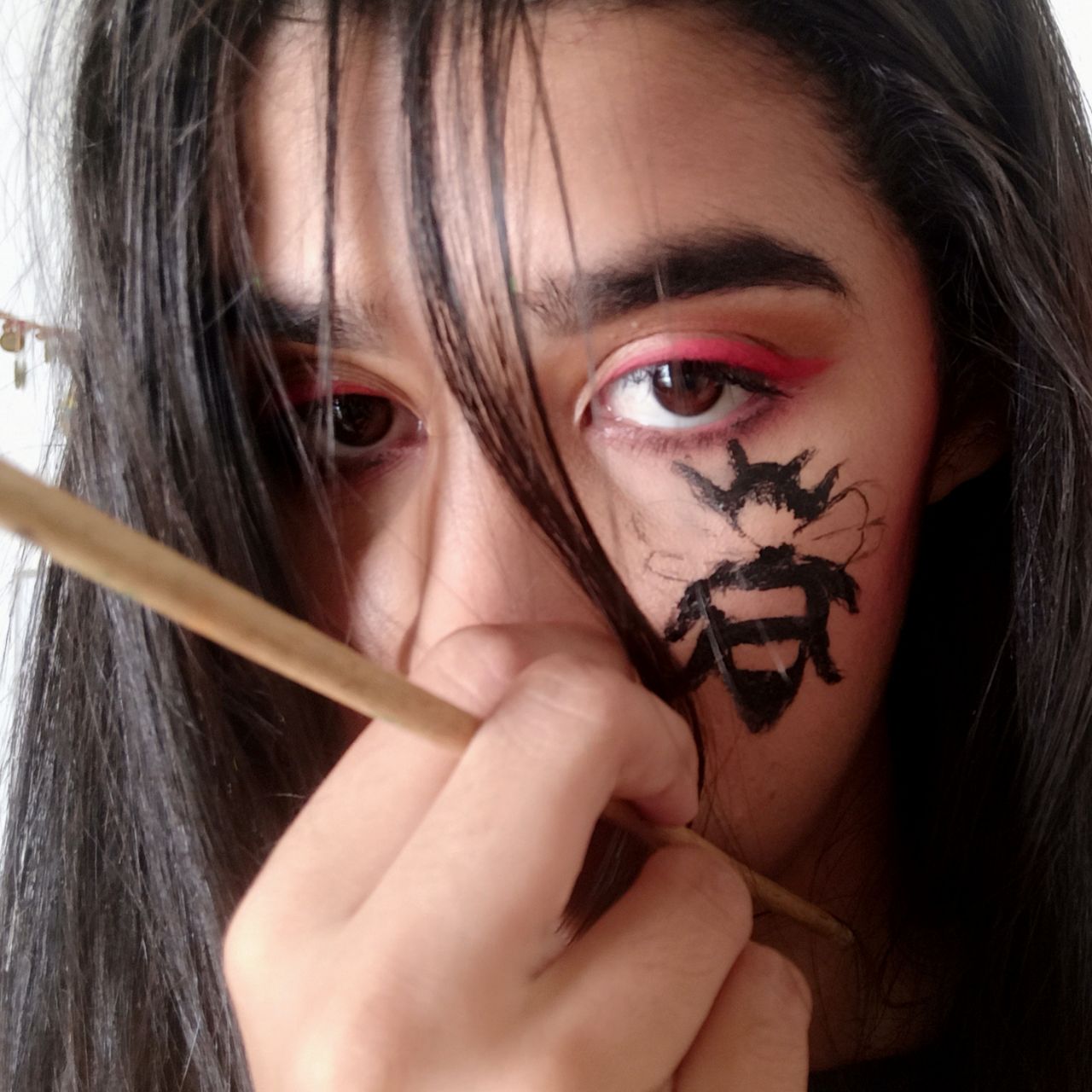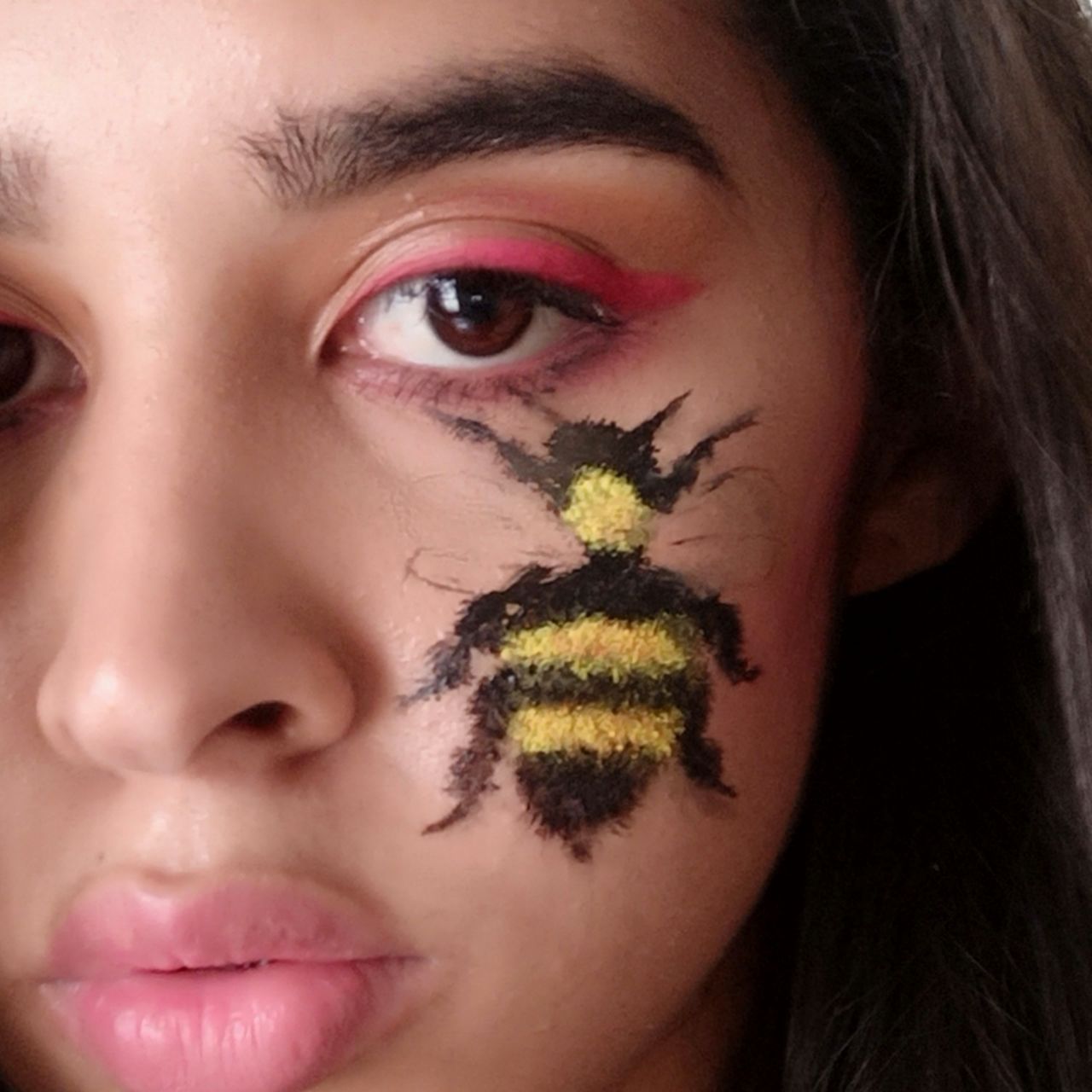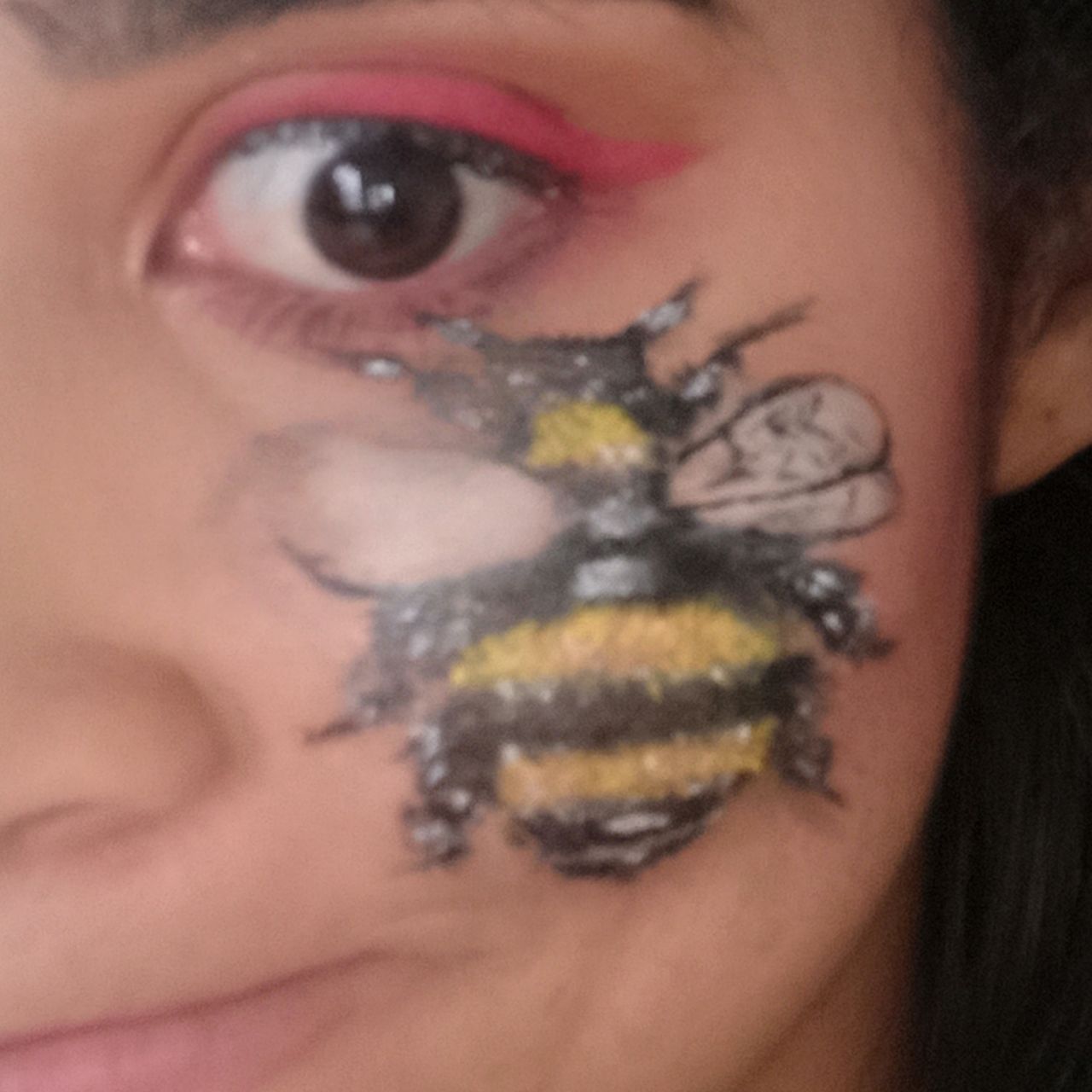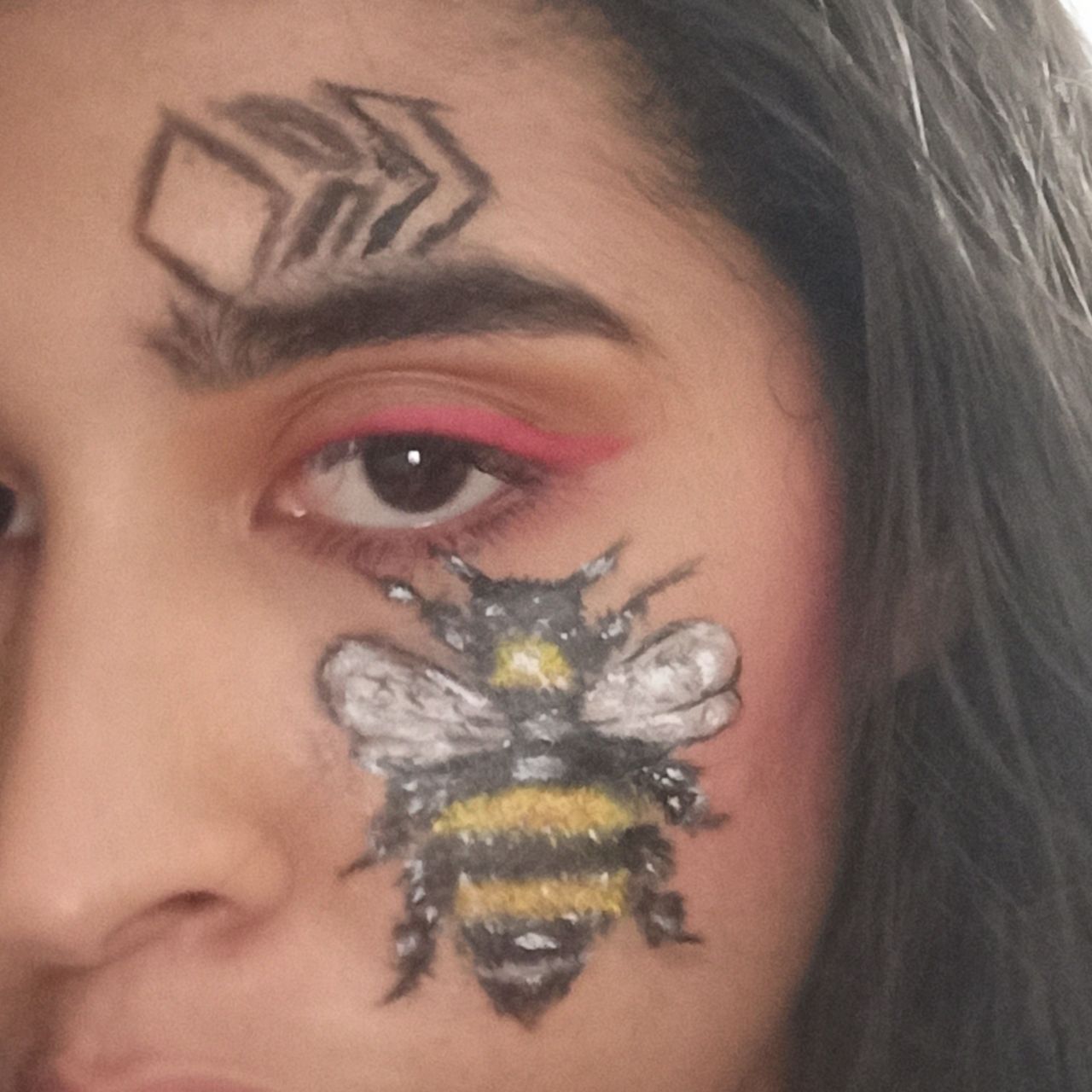 To complement my photos, I wanted to use a different accessory, I was leaving my comfort zone.
Aquí les voy a dejar el paso a paso de lo que fue mi maquillaje.
Primero me hice el rostro, como era algo sencillo pues solamente utilicé rojo como delineador para mis ojos, la idea era llamar la atención con la abeja y el logo.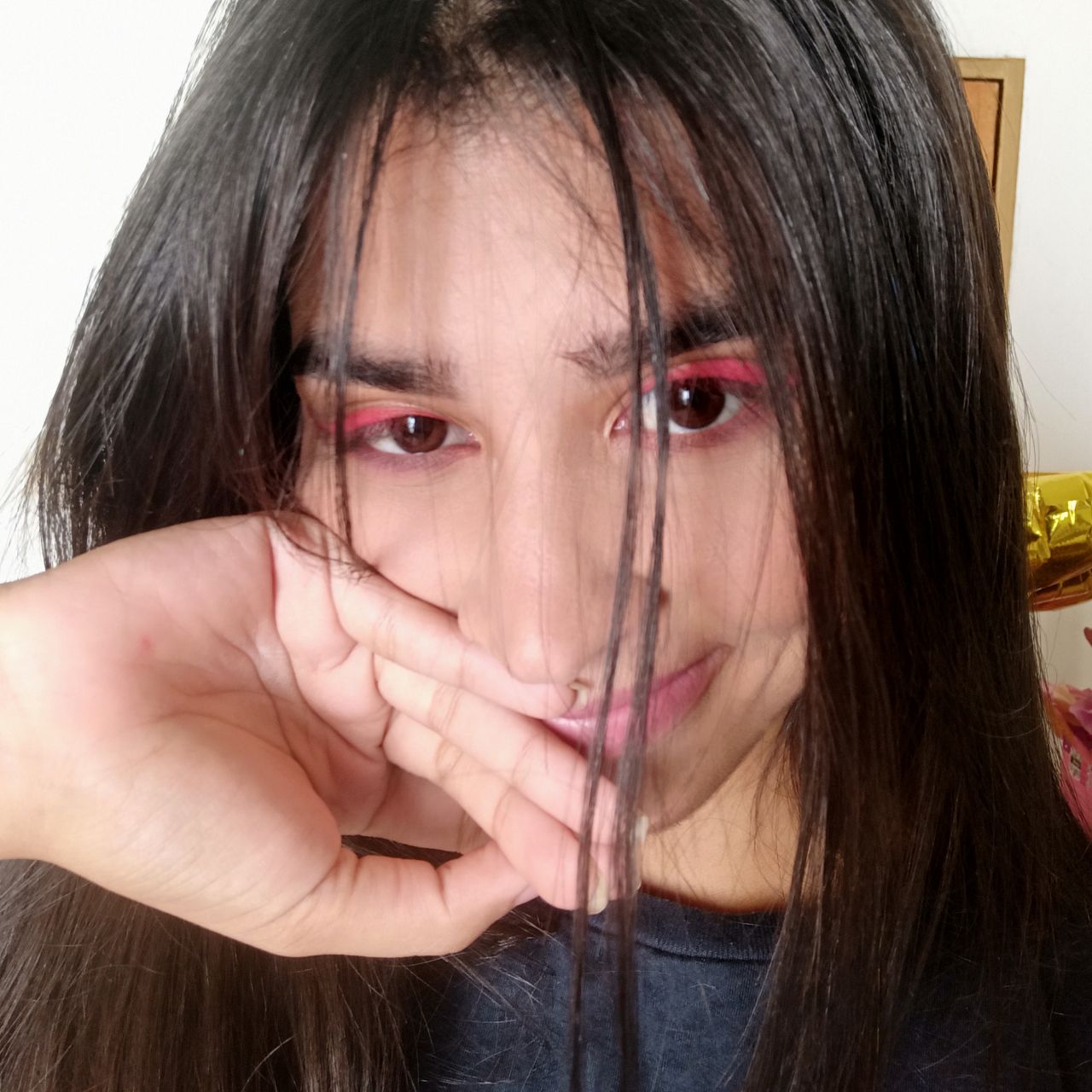 Luego hice la abeja, al principio pensé que me iba a quedar fea porque quería hacerlo rápido pero realmente quería que se viera bien entonces decidí dedicarle el tiempo que fuese necesario hasta que se viera bien, y a pesar de los inconvenientes continúe. Removí mi maquillaje en varias partes para ir acomodando a mi gusto aunque fue casi difícil, lo logré.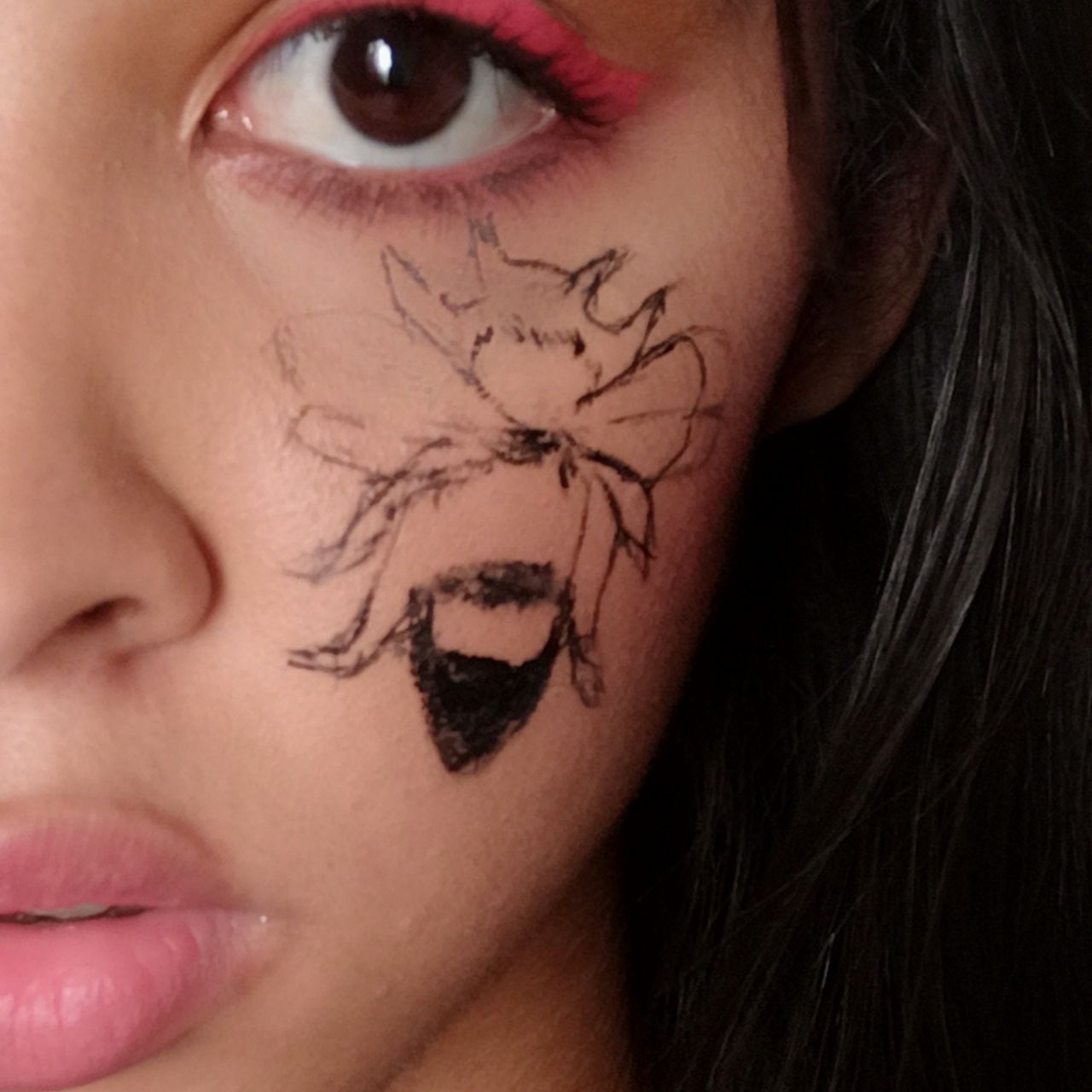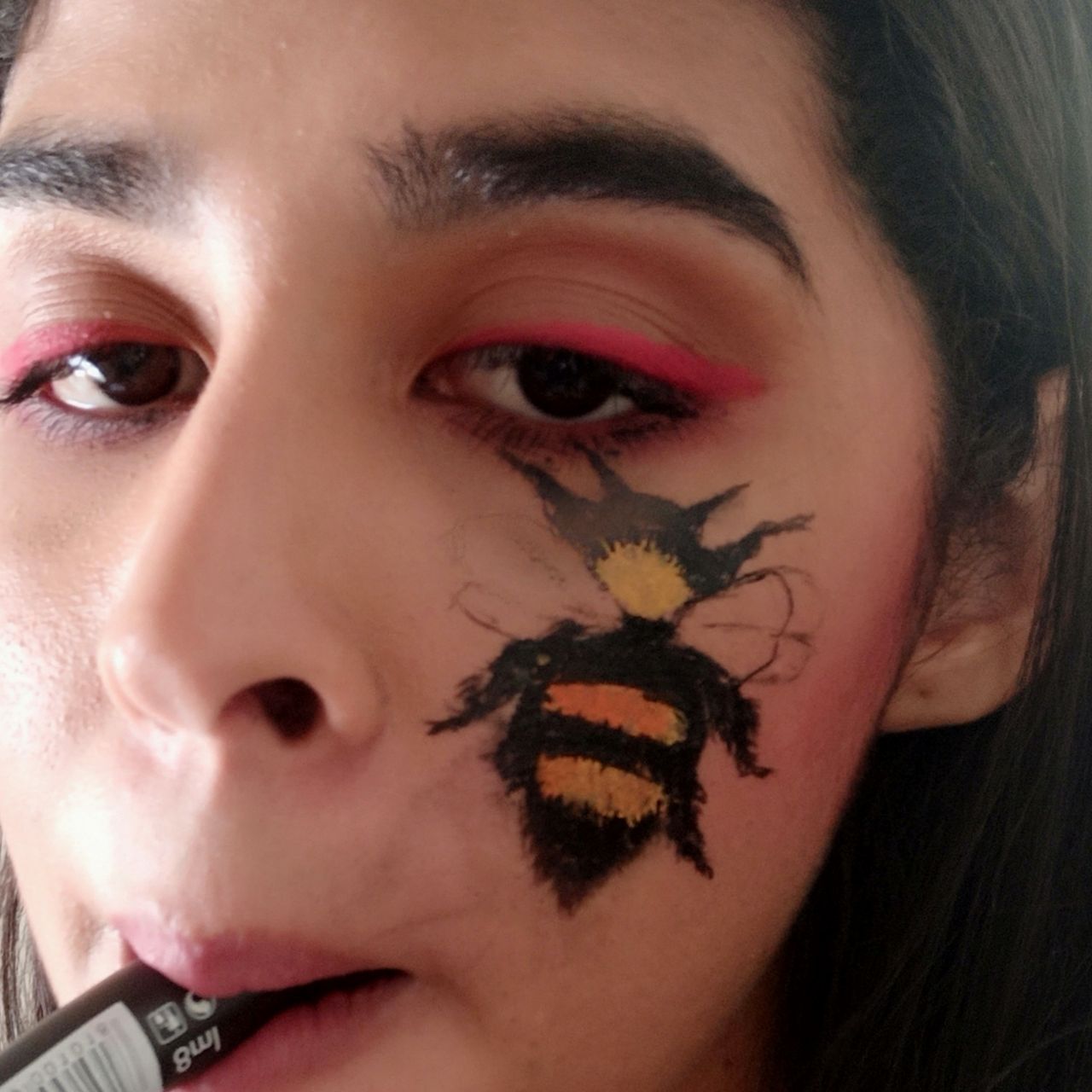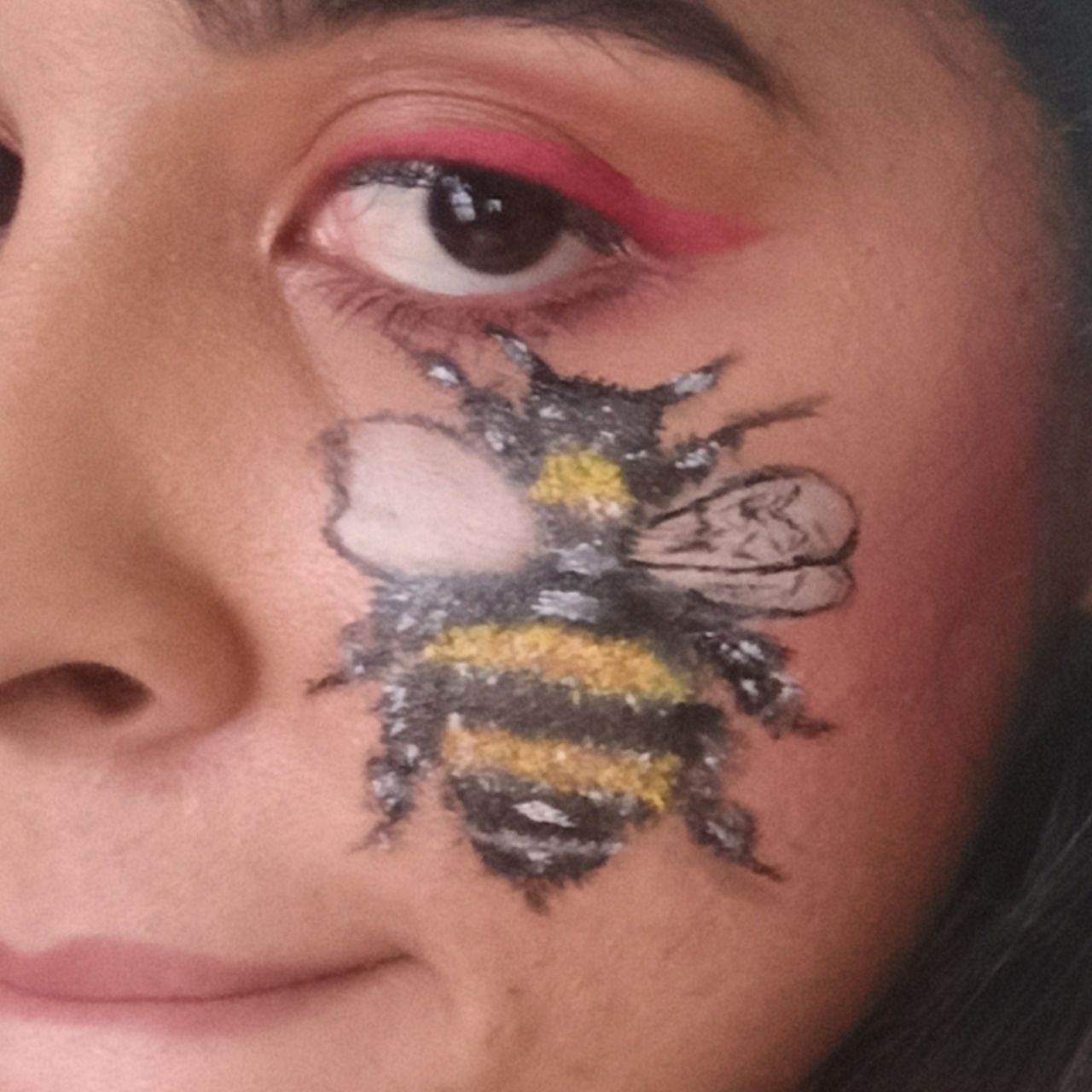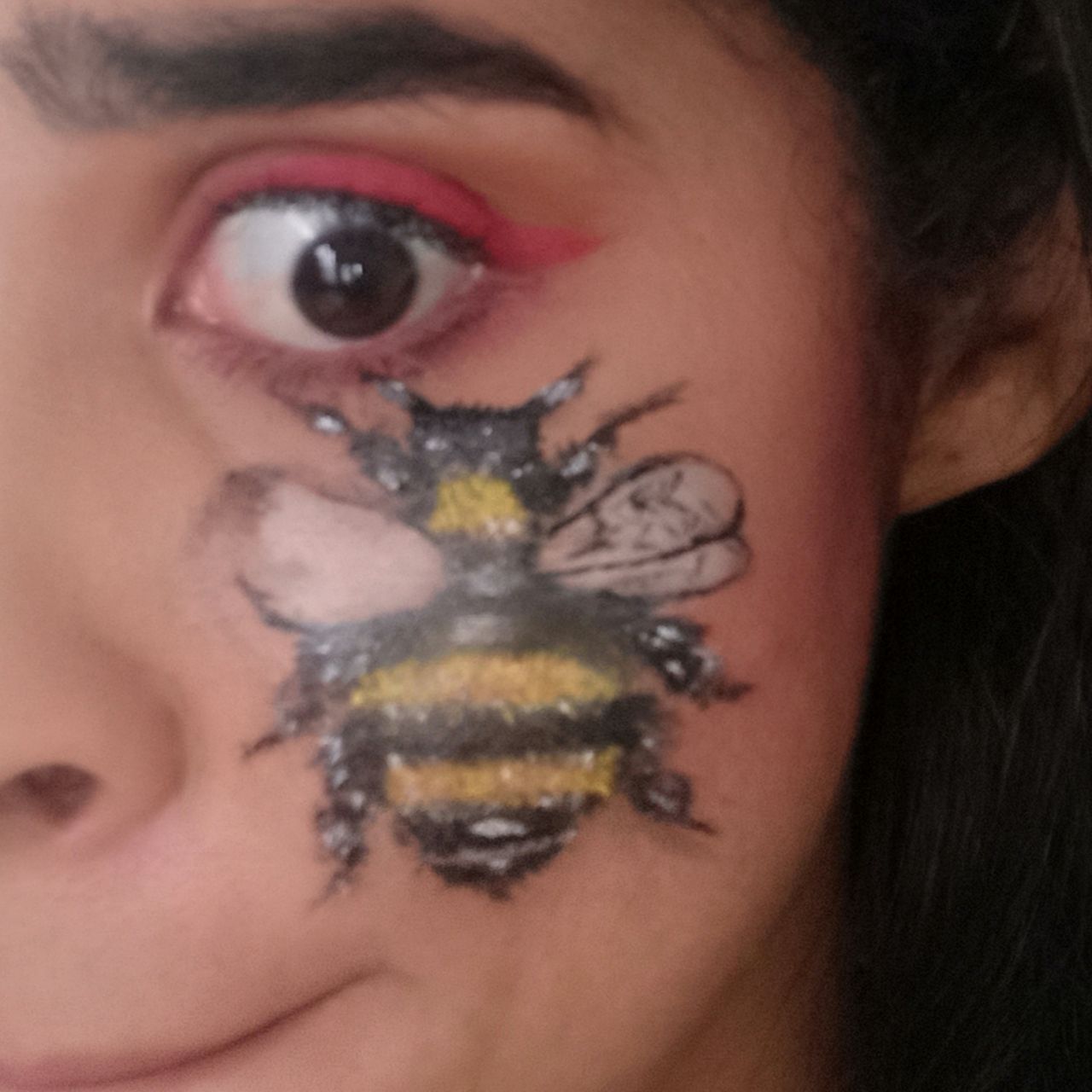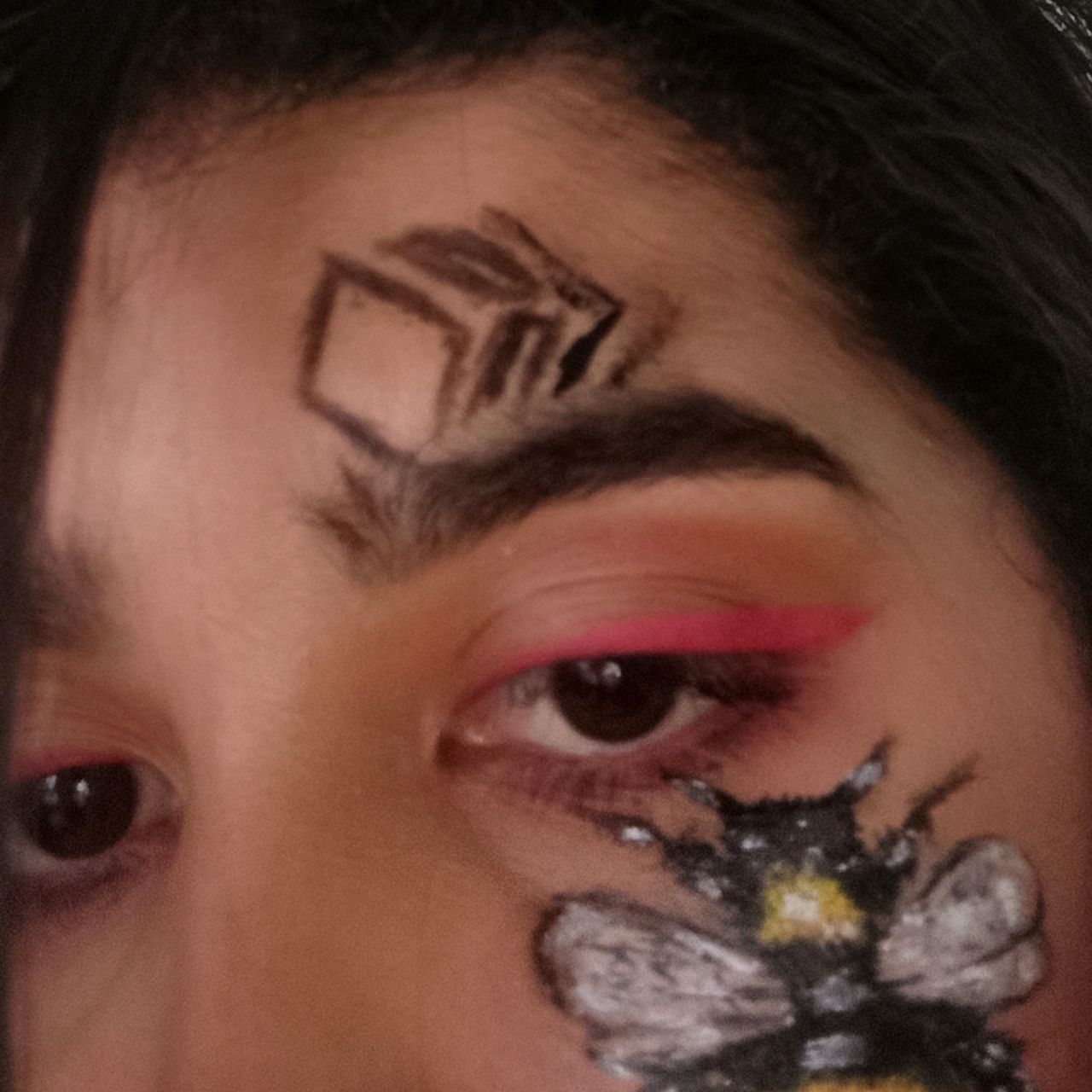 Para complementar en mis fotos quise usar un accesorio diferente, estaba saliendo de mi zona de confort.
---
B E E H I V E