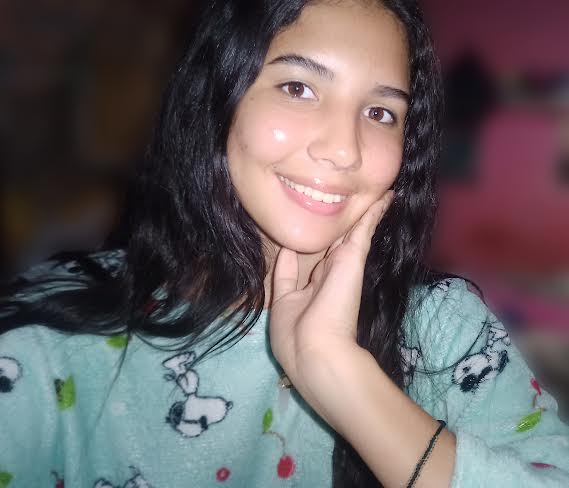 Muy buenos días mis queridos amigos de hive!! Espero se encuentren bien el día de hoy, les traigo muy contenta una publicación muy satisfactoria para todos nosotros los maquillistas y las personas que deseen realizar esta maravillosa actividad.
Pues comienzo por decir que se trata del cuidado de nuestra carita hermosa, seguro muchos de nosotros siempre realizamos muchos maquillajes casi que diarios, por supuesto con las respectivas y distintas maneras para cuidar el cutis por el maquillaje, pero también debemos dar un día completo de hidratación a nuestra carita, consentirla y cuidarla, porque es nuestro lienzo donde hacemos arte, por ende tenemos que darle un respiro y un día dedicado a ella.


Esta publicación me llena de alegría ya que me gusta mucho y me divierte hidratarme la carita, compre varias mascarillas con distintas funciones en distintos lugares, les contare mi experiencia con cada una de ellas en esta primera fase, pienso hacerlo una vez a la semana para dejar descansar mi rostro y cuidar el cutis que se puede ver afectado por el maquillaje, a parte lo divertido que es aplicarse mascarillas jeje. (Adjunte unas pestañas 5D pero no las usare en esta publicación).
Good morning my dear friends of hive! I hope you are well today, I bring you very happy a very satisfying publication for all of us makeup artists and people who wish to perform this wonderful activity.


Well I start by saying that it is about taking care of our beautiful face, sure many of us always do a lot of makeup almost daily, of course with the respective and different ways to take care of the skin by makeup, but we must also give a full day of hydration to our face, pamper and care for it, because it is our canvas where we make art, therefore we have to give it a break and a day dedicated to it.
This publication fills me with joy because I really like and I enjoy moisturizing my face, I bought several masks with different functions in different places, I will tell you my experience with each of them in this first phase, I plan to do it once a week to let my face rest and take care of the skin that can be affected by makeup, besides how much fun it is to apply masks hehe. (I attached some 5D eyelashes but I will not use them in this publication).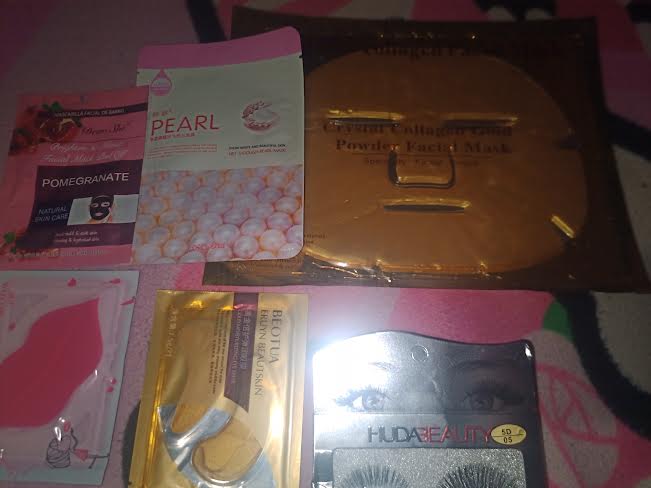 Comencé primero lavando bien mi rostro para aplicar la primera mascarilla, trate de ir primero con una que me quitara las impurezas de la piel para luego hidratarla por el daño que recibirá en ese momento, es una mascarilla peel off de miel para quitar los puntos negros e impurezas de nuestro rostro, es líquida, se aplica por 30 min y se retira, se adhiere a la piel para que en el momento de aplicar esta hale, es bastante líquido y tú puedes medir cuanto te aplicaras en el rostro, duele y si llevas los poros aún más abiertos dolerá más, por supuesto también en qué lado la aplicaras, por supuesto por el daño que recibe la piel la escogí de primero.
I started first washing my face well to apply the first mask, try to go first with one that will remove impurities from the skin and then moisturize it for the damage it will receive at that time, it is a honey peel off mask to remove blackheads and impurities from our face, it is liquid, It is liquid, it is applied for 30 minutes and is removed, it adheres to the skin so that at the moment of applying it, it is quite liquid and you can measure how much you will apply on your face, it hurts and if you have even more open pores it will hurt more, of course also on which side you will apply it, of course because of the damage that the skin receives I chose it first.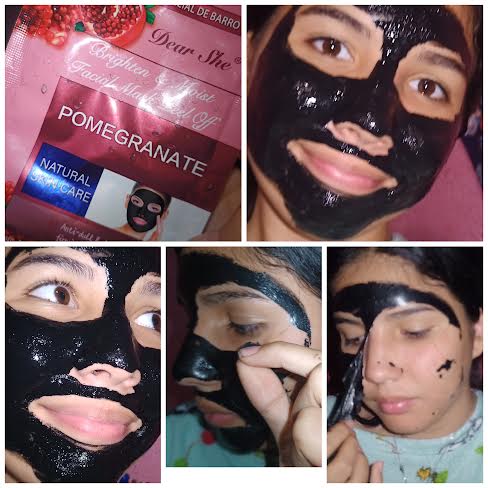 Al terminar con la primera mascarilla, deje descansar por unos 10min mi rostro y aplique la segunda mascarilla, una de perlas, es un poco complicada de descifrar porque está en chino, coreano o apones quizás jeje, pero lo importante es que su tiempo es de 15min en el rostro y retiramos, su sensación es un poco viscosa, creo que por la glicerina, pero es muy rica, trae mucha hidratación y se puede reutilizar hasta tres veces máximo, la recomiendo me gustó mucho.
After finishing with the first mask, let my face rest for about 10min and apply the second mask, one of pearls, is a bit complicated to decipher because it is in Chinese, Korean or Aponese perhaps hehe, but the important thing is that your time is 15min on the face and removed, its feeling is a bit viscous, I think by glycerin, but it is very rich, brings a lot of hydration and can be reused up to three times maximum, I recommend it I really liked it.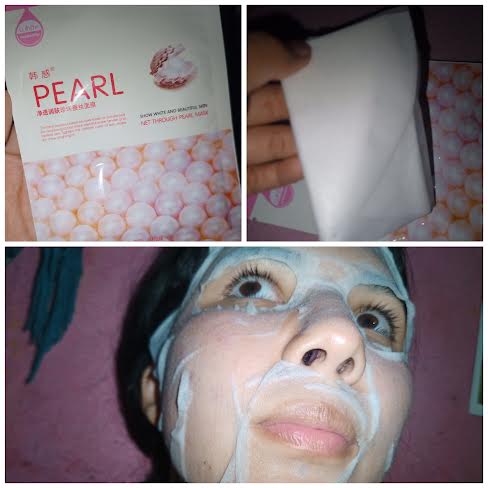 En la tercera me coloque dos mascarillas con distintas funciones, una de labios y otra para las bolsas debajo del parpado, tienen activación distinta, la de labios es entre 10-15min y de las bolsas es de 15-20min, pero a ambas las deje 15min para que sea uniforme. Su sensación es como slime y son refrescantes individualmente.
In the third one I applied two masks with different functions, one for lips and one for bags under the eyelid, they have different activation, the one for lips is between 10-15min and the one for bags is 15-20min, but I left them both for 15min to make it uniform. They feel like slime and are individually refreshing.
Y por último la mascarilla más deseada por mi jeje, he tenido muchas referencias sobre esta mascarilla, aparte de que la he visto mucho, se trata de la mascarilla Golden, o mascarilla de oro, súper buenísima, bastante delgada, muy dorada y mojada, no pesa en la cara y demasiado refrescante, su activación requiere 30min en el rostro, tiene la misma consistencia y empaque que las individuales de labios y bolsas del parpado, pero es a mil su función, de verdad que me encanto, al retirarla la piel se siente súper hidratada y no se siente mojada ni húmeda gracias a su textura, cumple su función y se ve el cambio, mis 10 a esta mascarilla <3.
Para terminar aplique un poco de vaselina en mis labios para hidratarlos más, muy buena combinación.
And finally the most desired mask for me hehe, I have had many references about this mask, besides that I've seen it a lot, it is the Golden mask, or gold mask, super good, very thin, very golden and wet, not heavy on the face and too refreshing, its activation requires 30min on the face, It has the same consistency and packaging as the individual lip and eyelid bags, but its function is a thousandfold, I really loved it, when removed the skin feels super hydrated and does not feel wet or damp thanks to its texture, it fulfills its function and you can see the change, my 10 to this mask <3.
To finish I applied some Vaseline on my lips to moisturize them more, very good combination.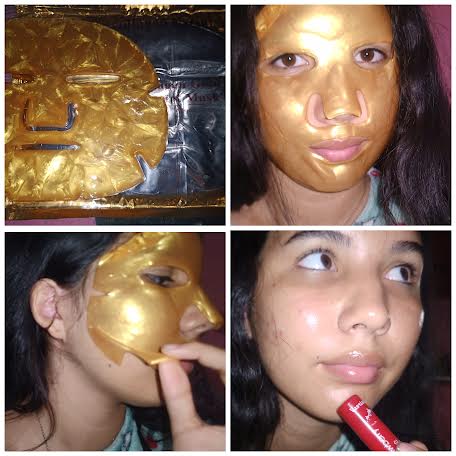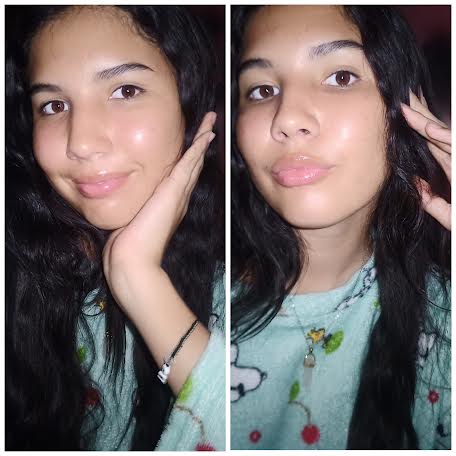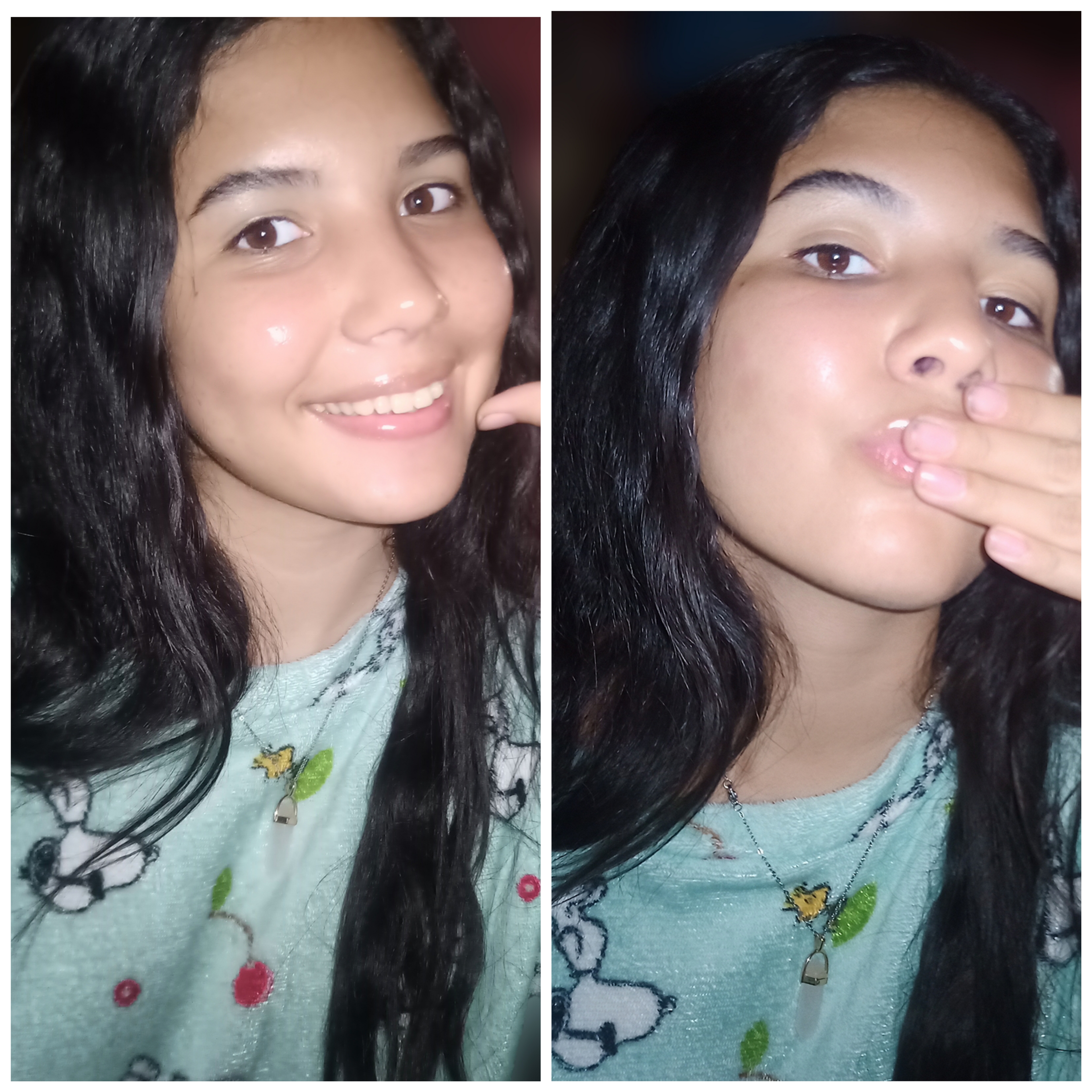 Se puede ver mi rostro muy bonito y me encanto utilizar en esta sesión estas diferentes mascarillas, espero les haya gustado la publicación amigos, y les haya motivado, hare más contenido de cuidado de la piel con mascarillas porque su resultado me encanta, un abrazo psicológico grande a cada uno de ustedes, nos encontramos pronto en un nuevo post, los quiero mucho, si saldrán cuídense y usen cubre bocas, y si no quédense en casita creando diferentes estilos bonitos de maquillaje, ¡¡adiós!!
You can see my face very beautiful and I love to use in this session these different masks, I hope you liked the publication friends, and I have motivated you, I will make more content of skin care with masks because I love the result, a big psychological hug to each of you, we meet soon in a new post, I love you very much, if you go out take care and use mouth covers, and if not stay at home creating different beautiful makeup styles, bye!!!