Hello friends how are you, I am very happy and I want to thank God for allowing me to share with you again a new makeup.
Hola amigos como están, estoy muy feliz y quiero darles las gracias a Dios por permitir nuevamente compartir con ustedes un nuevo maquillaje.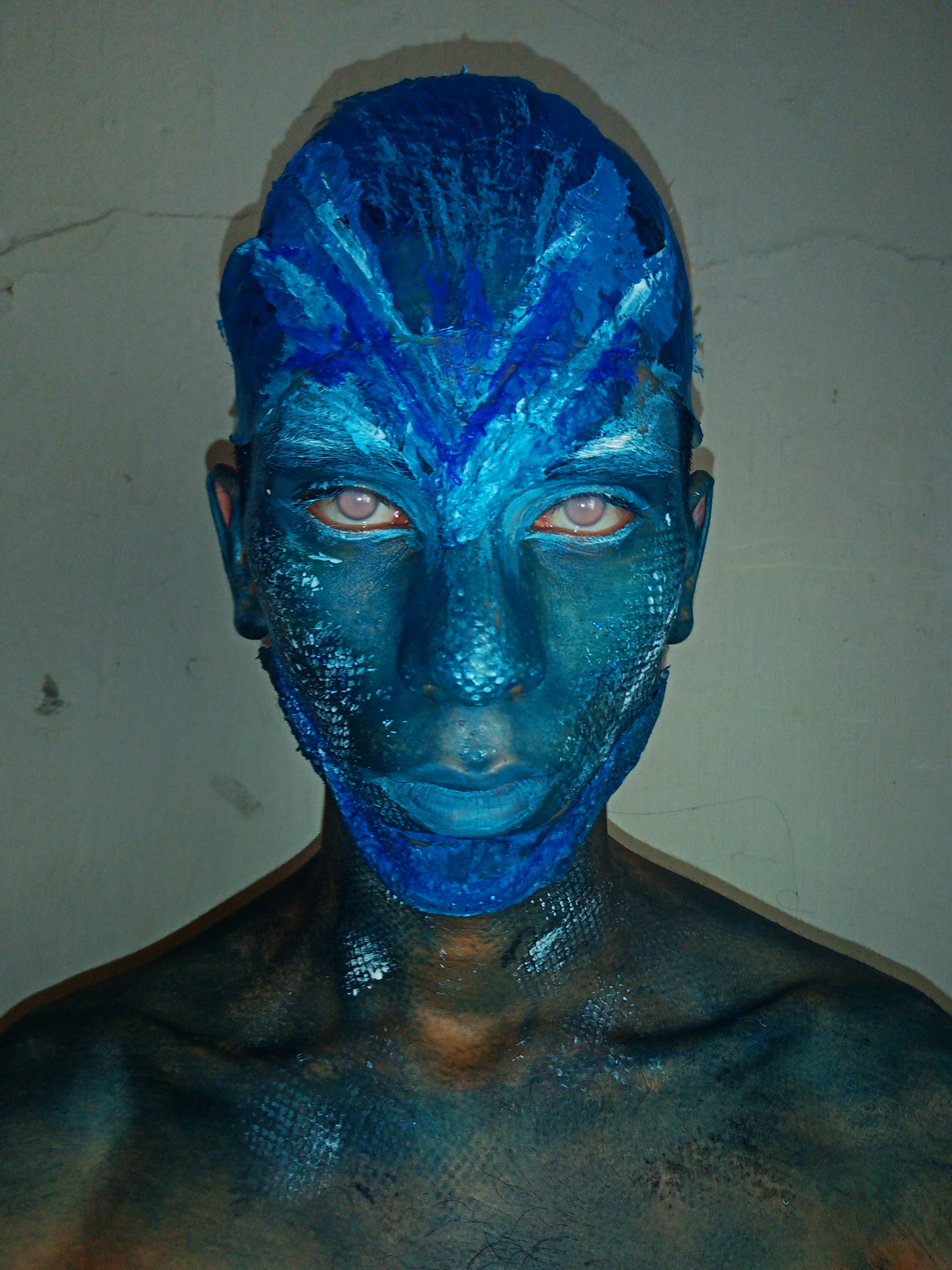 In this publication I will be showing you a makeup, first I tell you that I like the sea, so I have seen in movies stories of triton, so I thought it is a good idea to make a triton makeup on my face, so I have done it.
En esta publicación les estaré mostrando un maquillaje, le cuento primero que me gusta el mar, así que he visto en peliculas historias de tritón, así que pensé es buena idea realizar un maquillaje de tritón en mi rostro, así que lo he realizado.
he materials
colored watercolors (blue, black, white)
toilet paper
brushes
make-up brushes
flakes for scales
---
Los materiales
acuarelas de color(azul,negro,blanco)
papel higiénico
pinceles
brochas de maquillaje
maya para escamas
---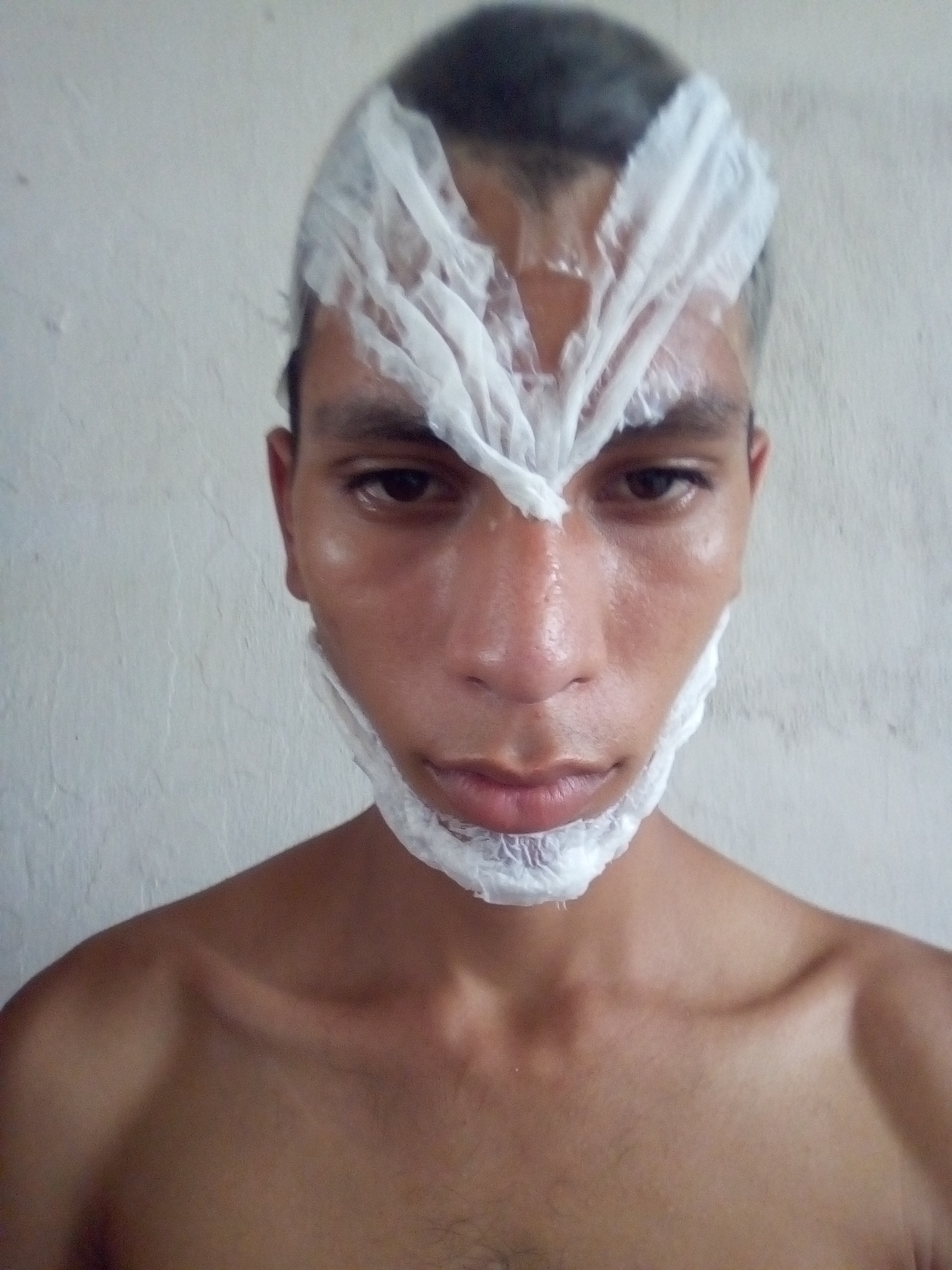 First I put a plastic on my hair, to be able to make a simple prosthesis, after I finished placing the plastic, I added glue, it was there where I started to glue the toilet paper, as you can see in the picture.
Primero coloque un plástico en mi cabello, para poder una prótesis sencilla, después que termine colocar el plástico, agregue pegamento, fue hay donde empece a pegar el papel higiénico, como como ven en la foto.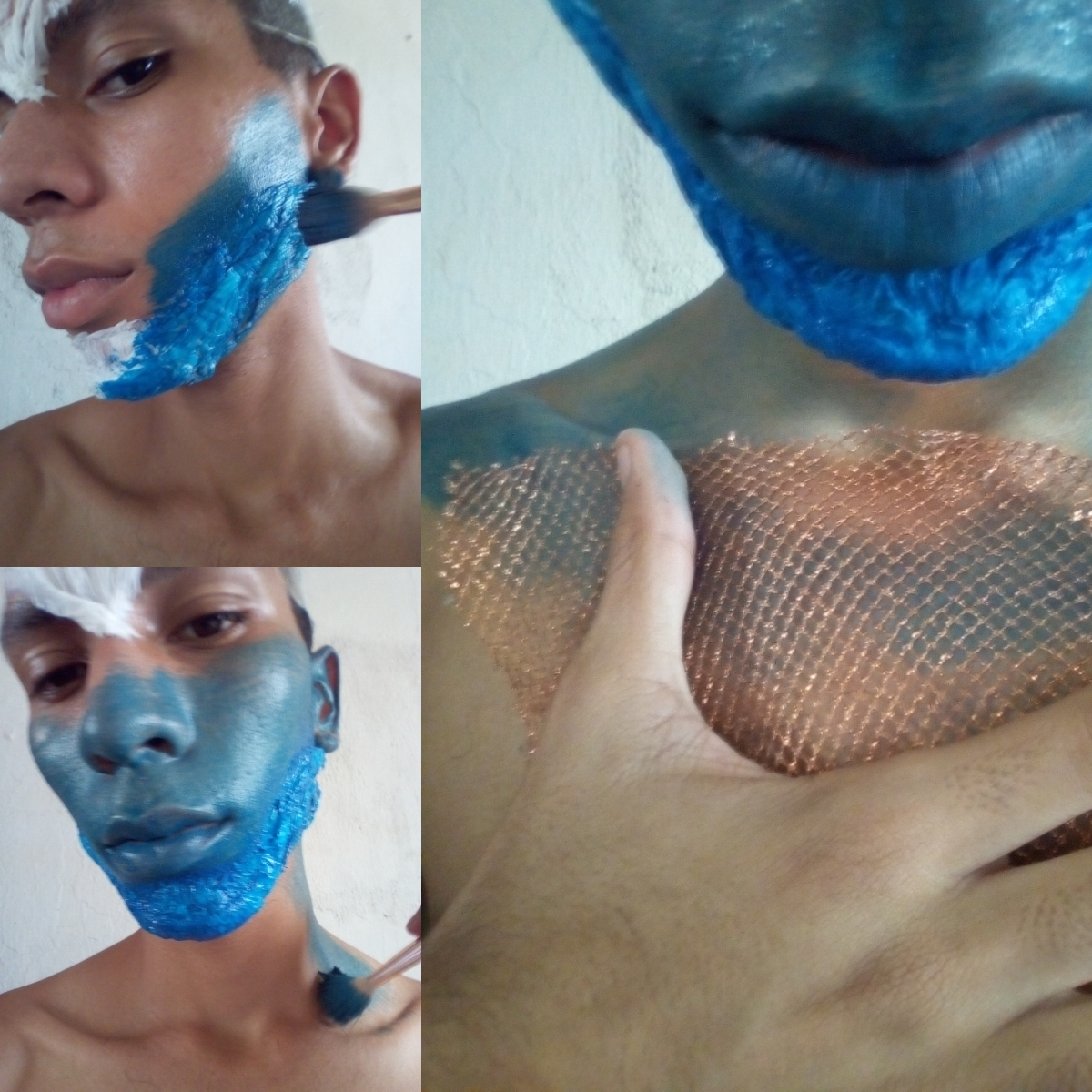 When I finished gluing the toilet paper, I waited a little bit to dry, when it was dry, I applied blue paint with a brush because the brush is softer, so it will not leave marks, the makeup will be more covered with paint, you can also see how I put on my neck the mesh that I told you, I did this to make the scales that look like a fish.
Al terminar de pegar el papel higiénico, espere un poco a que secara, cuando estaba seco, aplique pintura color azul con una brolla por que la brocha mas suave, así que no dejara marcas, el maquillaje quedara mas cubierto con la pintura, también pueden observar como coloque en mi cuello la maya que les dije, esto lo hice para poder hacer las escamas que parecen las de un pescado.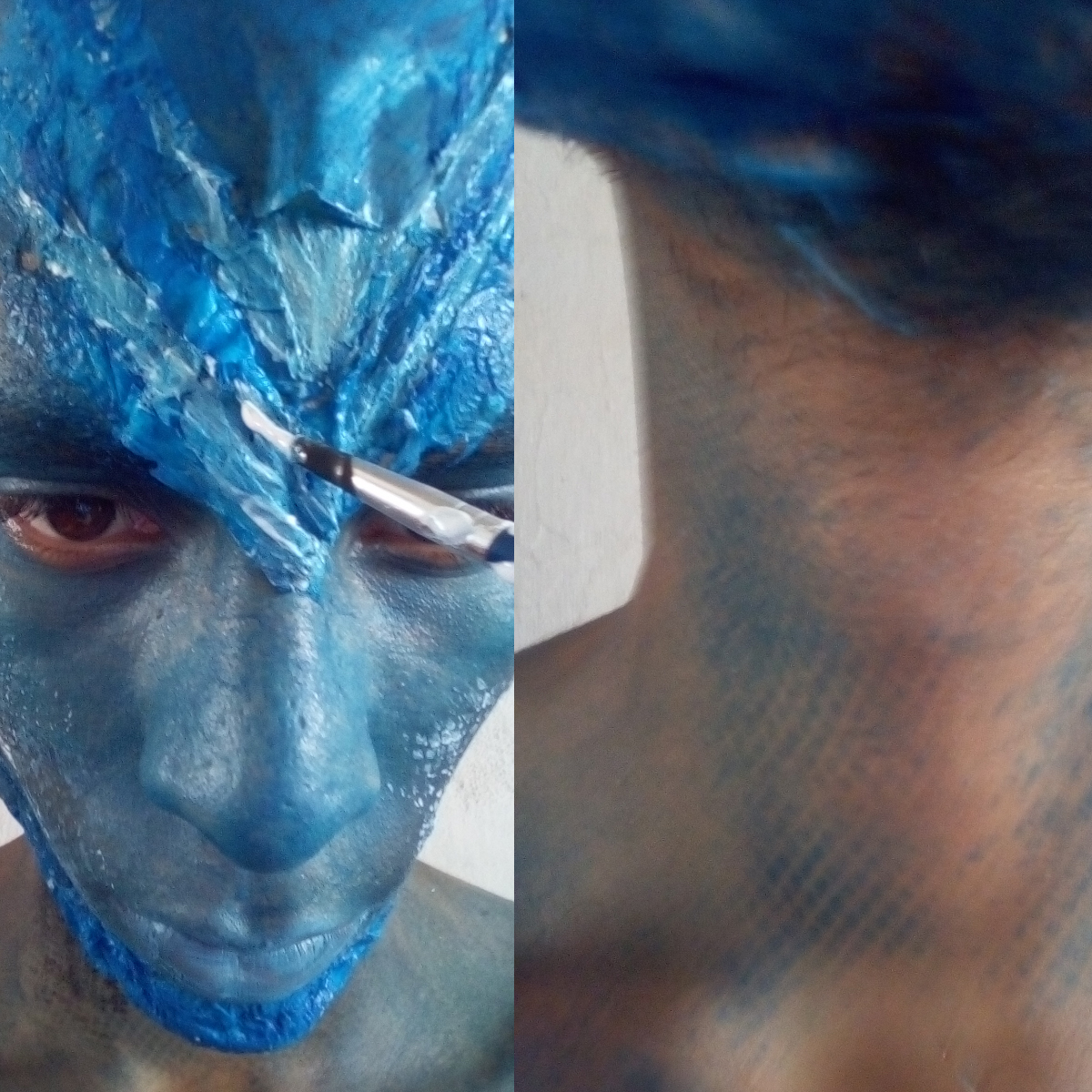 With a fine tip brush I made the details of the faces in white color, with the black paint I outlined more the face, as you can see, in my neck you can see the scales that I made with the mesh.
Con pincel punta fina realice en color blanco los detalles de rostros, con la pintura color negro perfile mas el rostro, como pueden observar, en mi cuello se ven las escamas que hice con la maya.
Finally I have finished this makeup that is inspired by a triton of the sea.
Finalmente he terminado este maquillaje que esta inspirado, en un tritón del mar.
Thank you for the support you always give me, I am so happy to be part of #makeuppower every makeup takes work and thanks to you for watching what I do.
Gracias por el apoyo que me brindan siempre, estoy muy feliz de formar parte de #makeuppower cada maquillaje me lleva trabajo y gracias a ustedes por ver lo que hago.