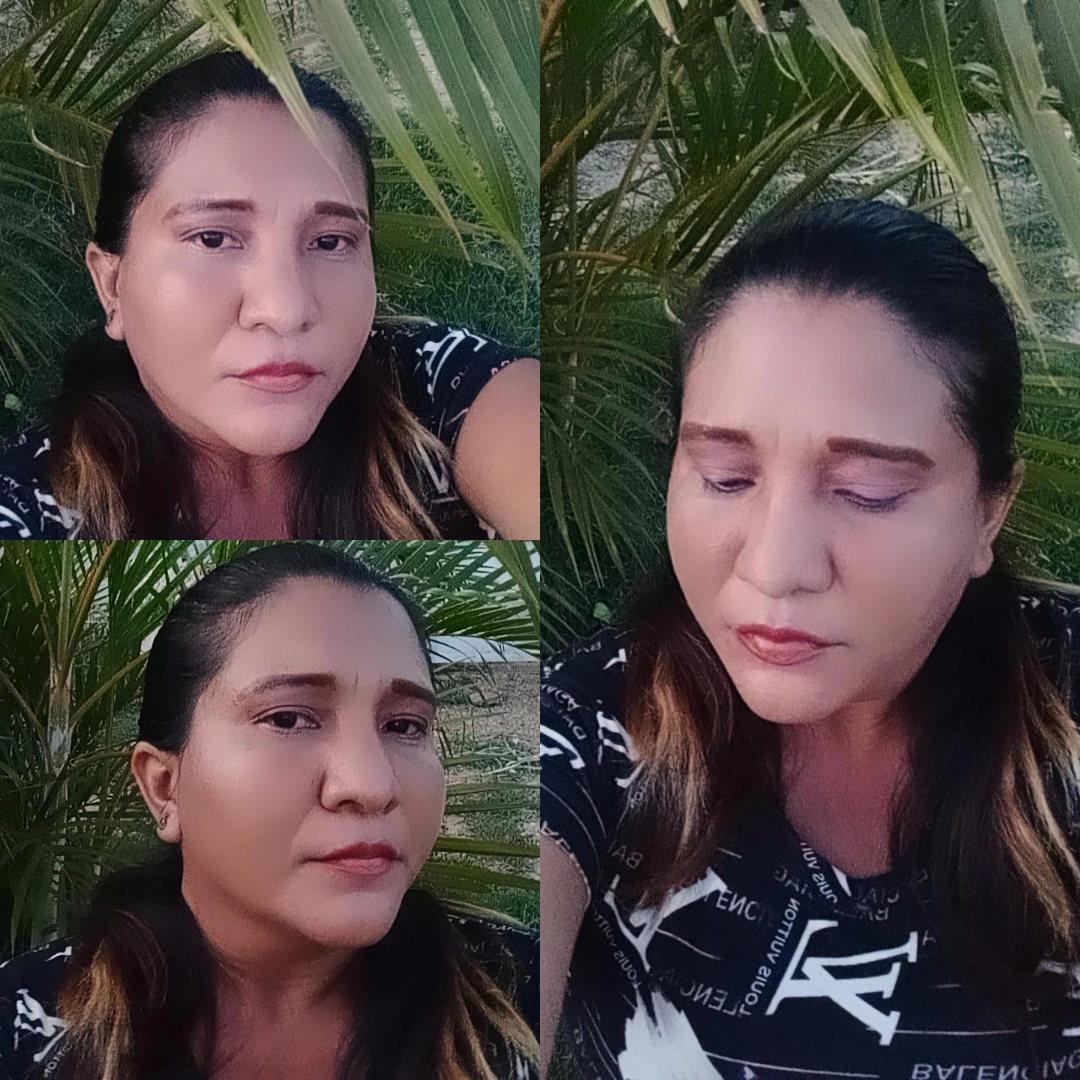 Hello friends and family of this beautiful community of makeup power, thank God for the days that gives us, today I'm going to talk about makeup in tone pink and black.
Hola amigos y familia de esta bella comunidad de makeup power,gracias a Dios por los dias que nos regala,hoy les voy hablar de maquillaje en tono rosado y negro.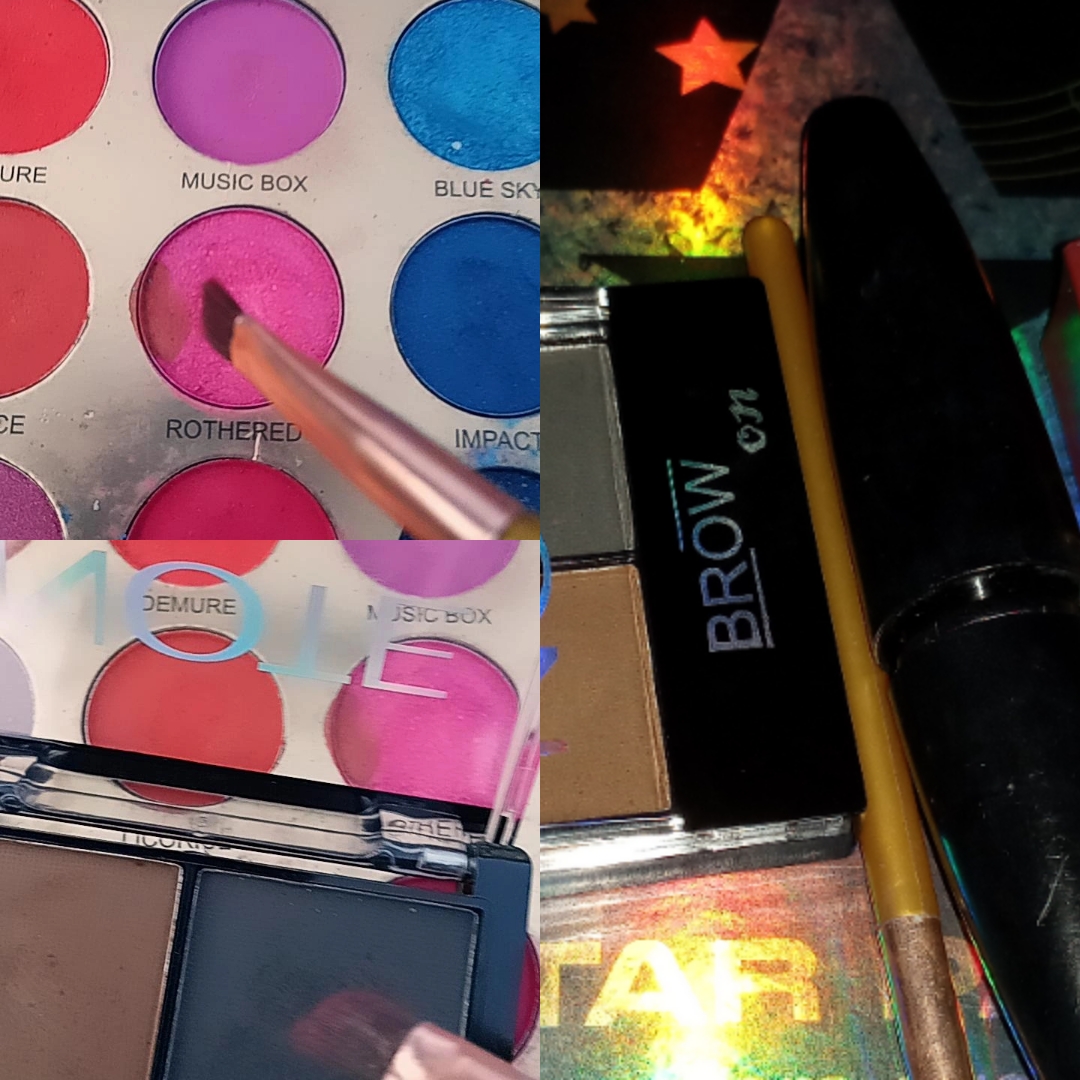 Cosmetics I use:
1-Base in dark shades.
2-Brown shadows.
3-Eyebrow paint in chocolate shade.
4-Mascara.
5-Eye liner.
6-Lipstick in pink tone.
7-Powder compact.
Cosmeticos que utilice:
1-Base en tono oscuro.
2-Sombras en tono rosado y negro
3-Pintura para cejas en tono chocolate.
4-Rimel.
5-Labial en tono rojo y brillo
6-Polvo compacto.
7-Sombra para cejas.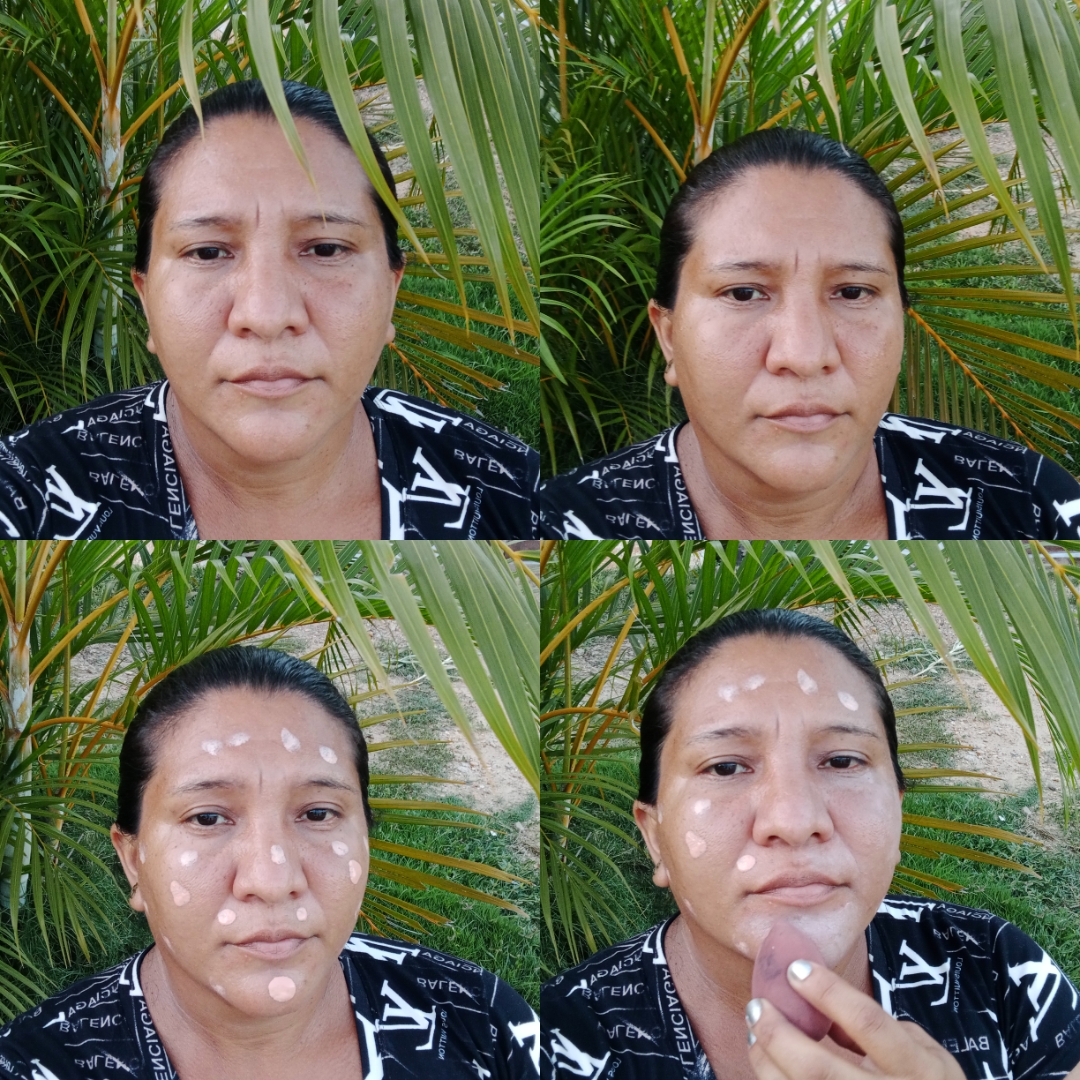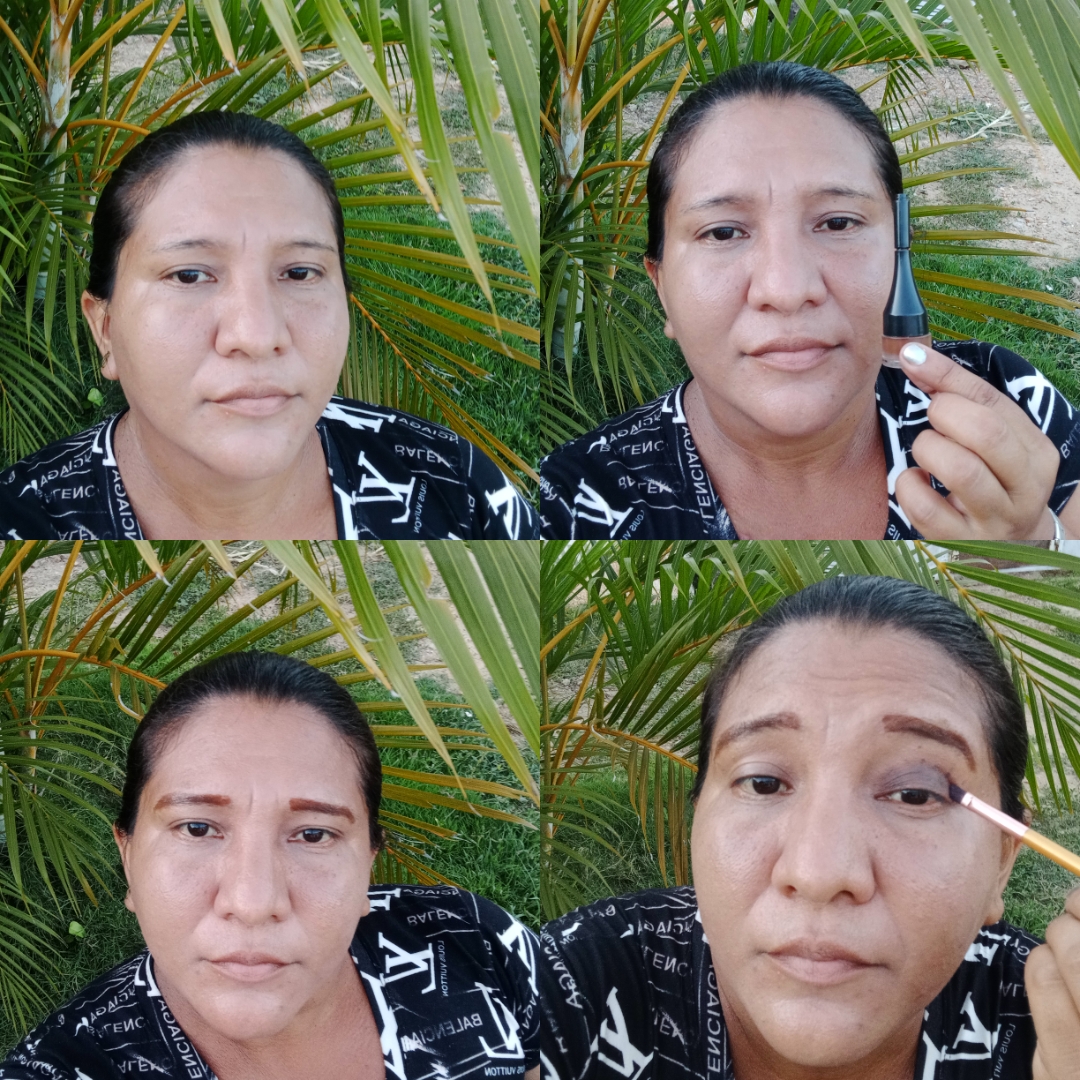 Step by step
1-Place foundation in a light shade and then blend it all over the face with a special sponge.
2-Paint both eyebrows with special paint and then outline them with the eyebrow shadow.
3-Apply shadow in black and then in pink.
4-Apply mascara on both eyelashes.
5-Apply lipstick in red tone and then gloss.
6-Apply compact all over the face.
Paso a paso
1-Colocar base en tono claro y luego difuminarla en todo el rostro con una esponja especial.
2-Pintar ambas cejas con pintura especial luego con la sombra de cekas delinearlas.
3-Aplicar sombra en tono negro y despues en rosado.
4-colocar rimel en ambas pestañas.
5-Aplicar Labial en tono rojo y despues brillo.
6-Colocar compacto en todo el rostro.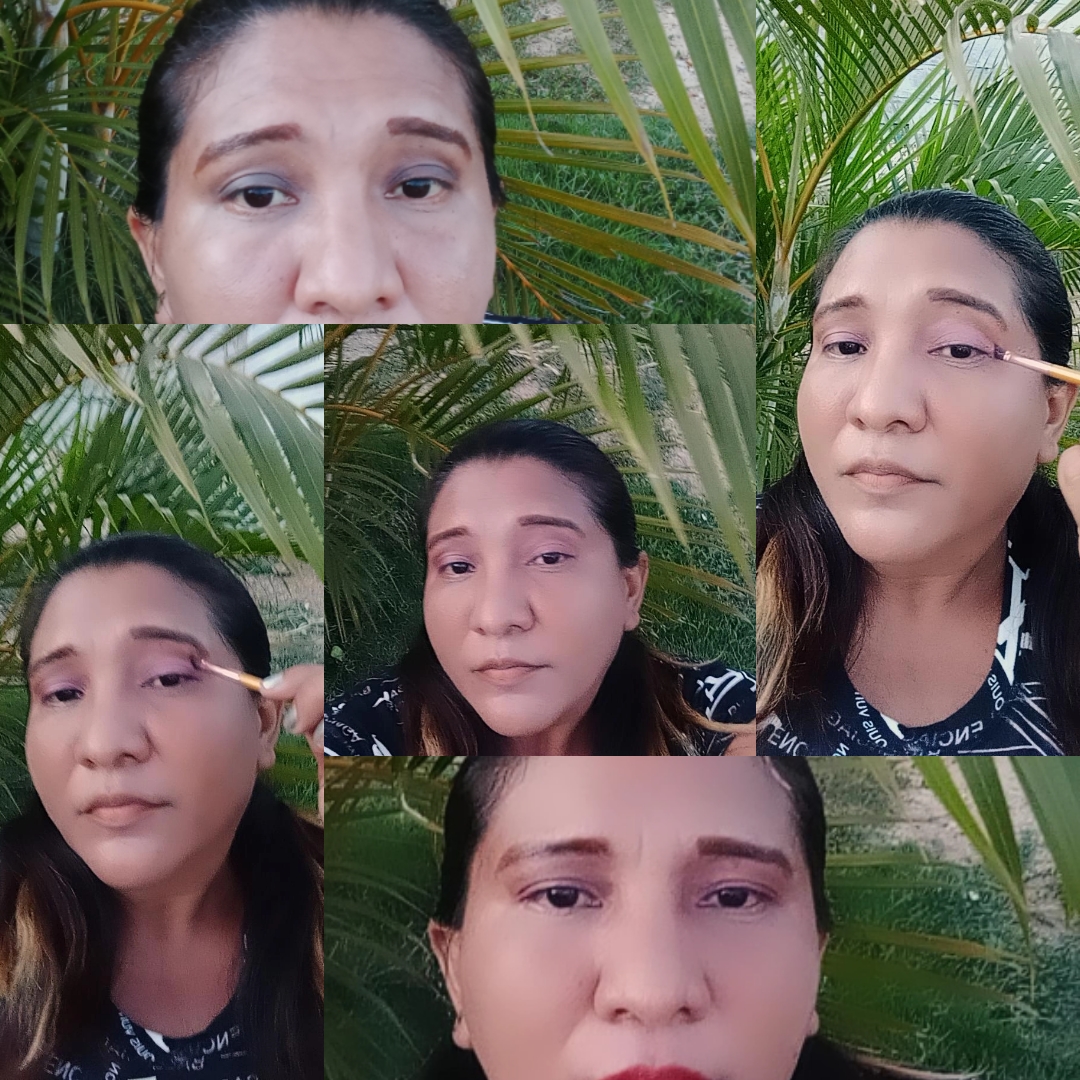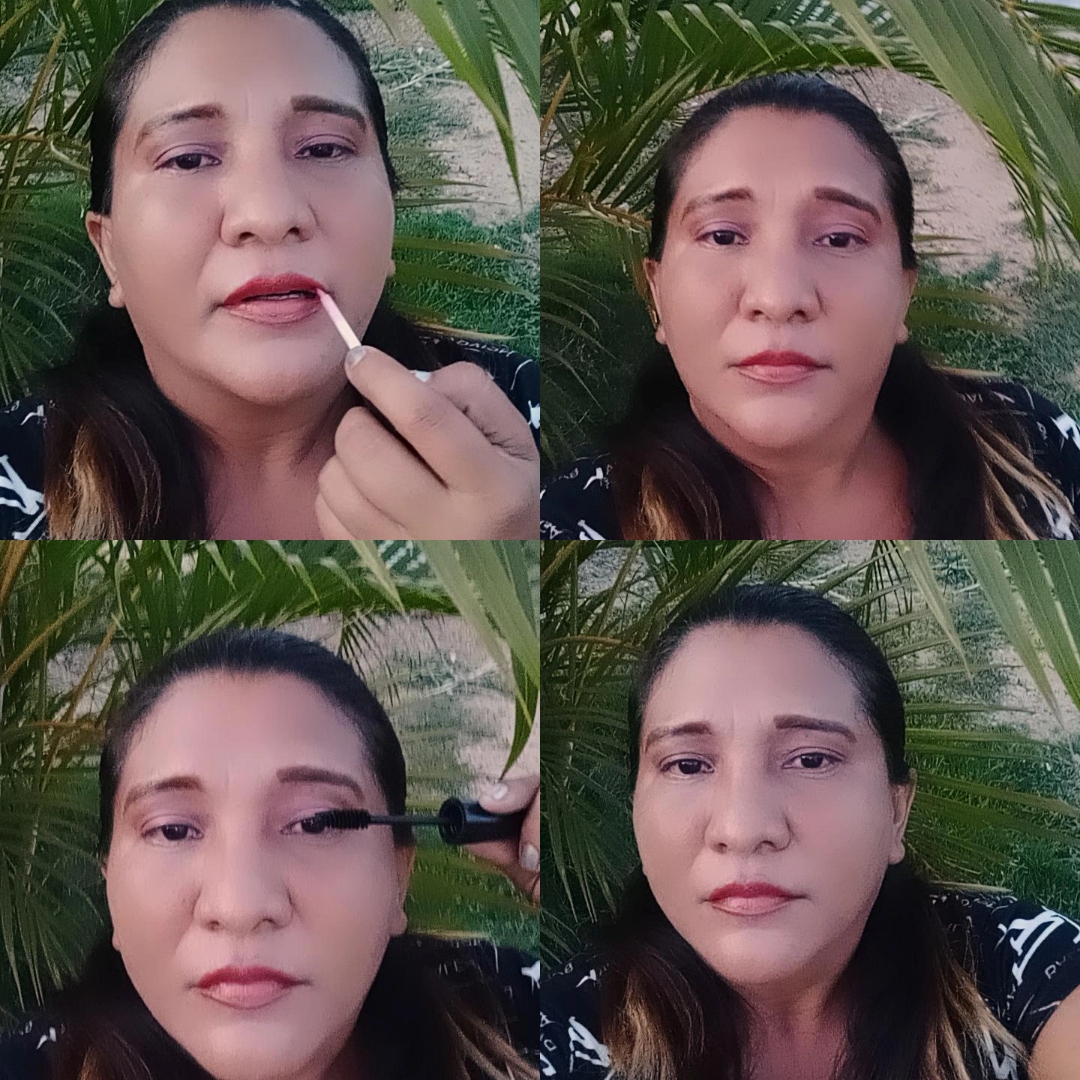 I hope that it will be of your interest and pleasure to continue sharing a little more with you, God bless you greatly.
Espero que sea de su interes y agrado para seguir compartiendo un poco mas con ustedes,Dios los bendiga grandemente.