Abandoned buildings fascinate me, but I rarely explore them up close or inside. Why? Because even one eight-legged "guard" in the window is enough for me to retreat. Friends laugh that I have a spider detector in my eyes; I always spot some cute little one nearby :)
I didn't have this problem as a child. I used to rummage in the attic at my grandmother's house, sleep in the barn, and explore the abandoned forts' interiors - I did all things that curious kids do.
As for the forts - I have lived next to one of them since I was three. It was the center of social life for children from all over the neighborhood. Those were when no one looked after us, children, too much (and we didn't complain about it) 😉
It was a part of the fortifications built in Krakow from the mid-nineteenth century - I have already written about it several times, for example, here and here. Due to my childhood memories, I'm interested in the history of these structures.
Briefly: from the mid-nineteenth to the early twentieth century, more than 120 forts were built in the city and its vicinity, creating a network of fortifications called Festung Krakau (Krakow Fortress). At that time, Poland didn't exist, divided between the three partitioners. Krakow belonged to the Austro-Hungarian Empire and was of strategic importance. Therefore, Emperor Franz Joseph decided to make it a great fortress.
The remains of this project can be found throughout the city and its surroundings - about 35 prominent forts in various conditions (all recognized as historic monuments) and almost a hundred smaller accompanying facilities.
One of them, armored fort No. 48a, is my childhood bunker. For as long as I can remember, it was in bad condition, ruined. A few days ago, I visited it and was surprised to find a construction team there. For this reason, I didn't come any closer. I decided to come back on Sunday.
I just took a few pictures from a distance.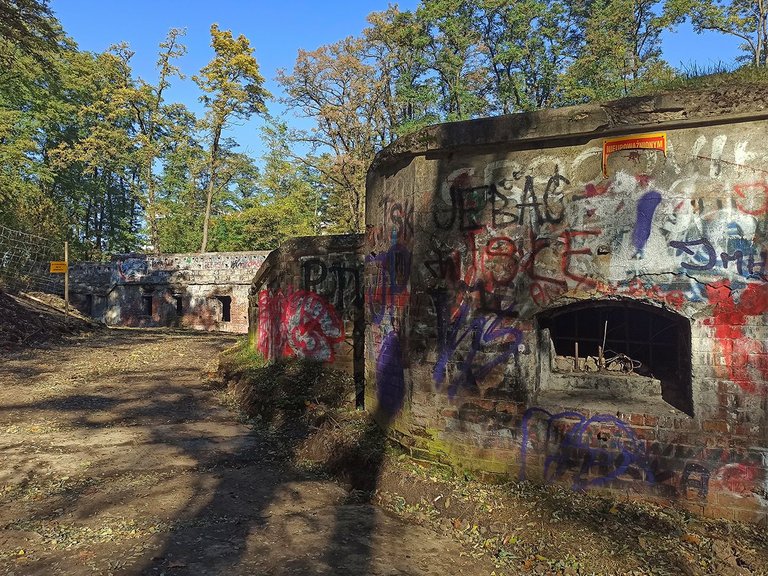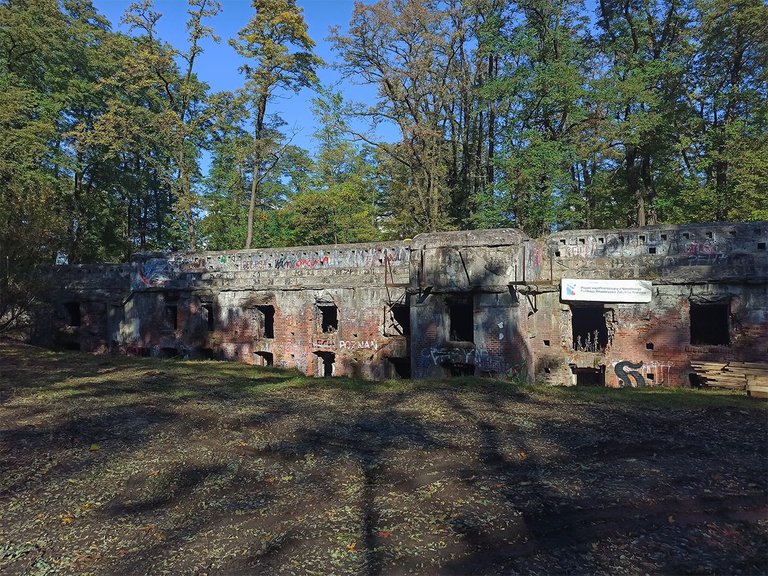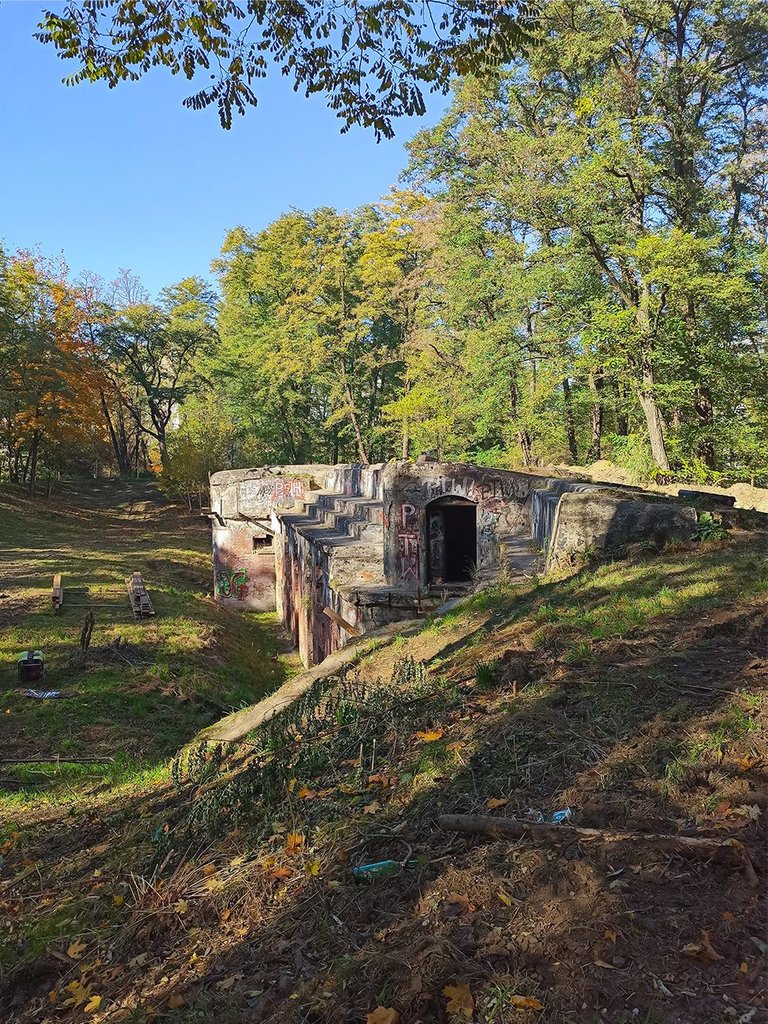 Instead, I visited another fort, which is located in the next neighborhood, a 20-minute walk. It's a slightly better-preserved artillery fort. Currently, it is heavily overgrown. In a small, wild forest, only a fragment of the main building is visible. Earth embankments and moats are hidden in dense vegetation.
From the outer alleys of the park, you can only see the facade of the military barracks.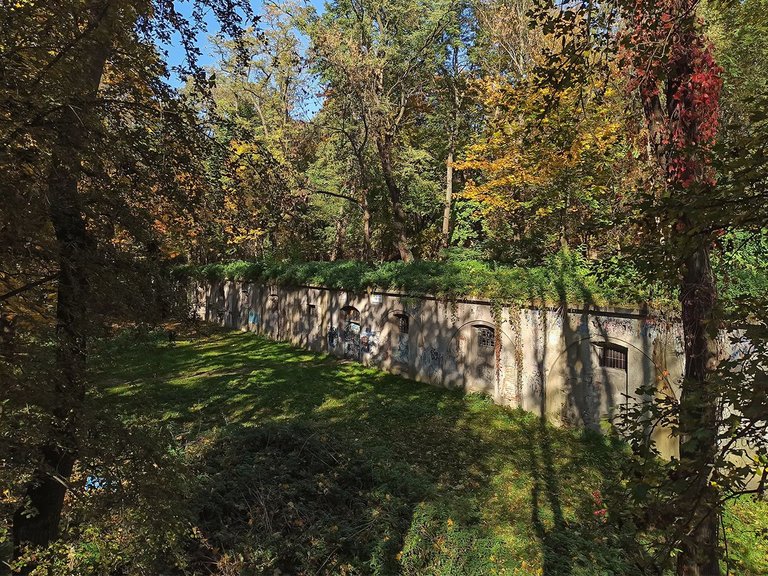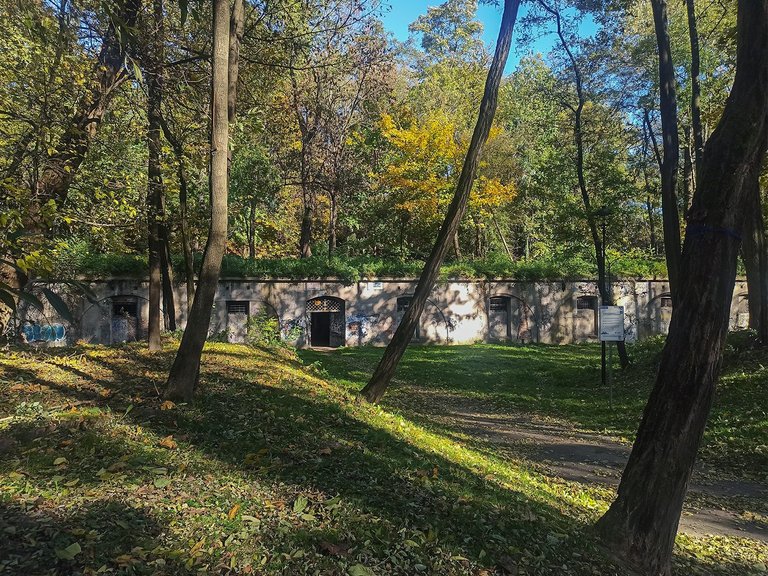 I like the way the forest swallows the fortress, but I know that the roots gradually destroy solid walls.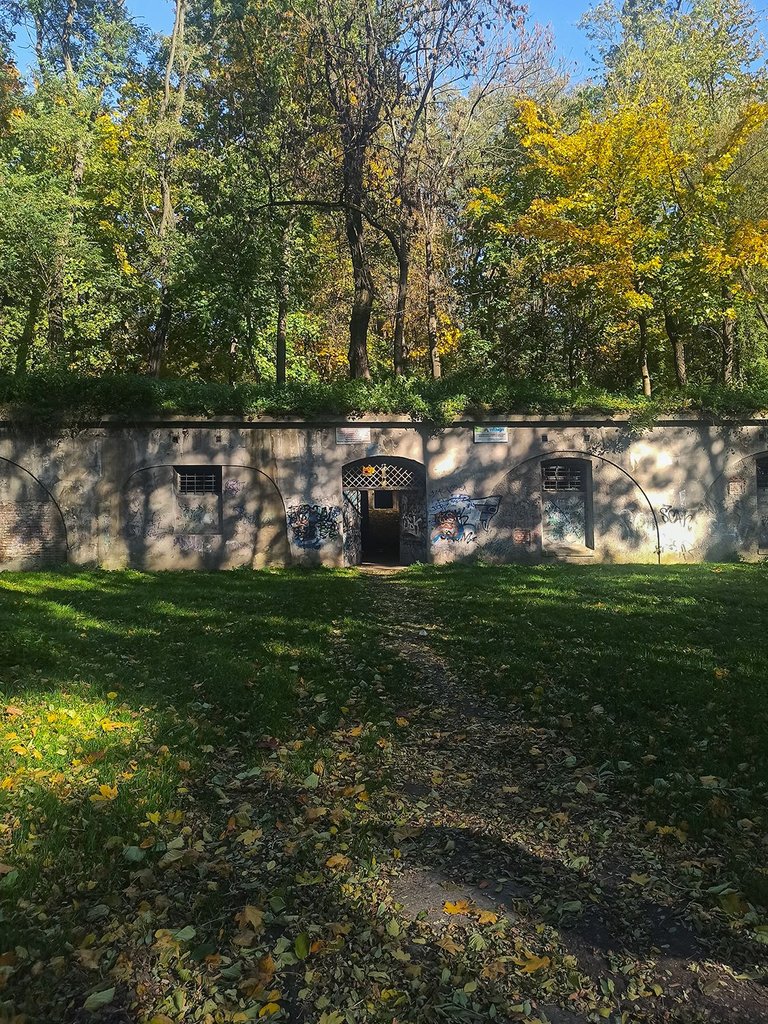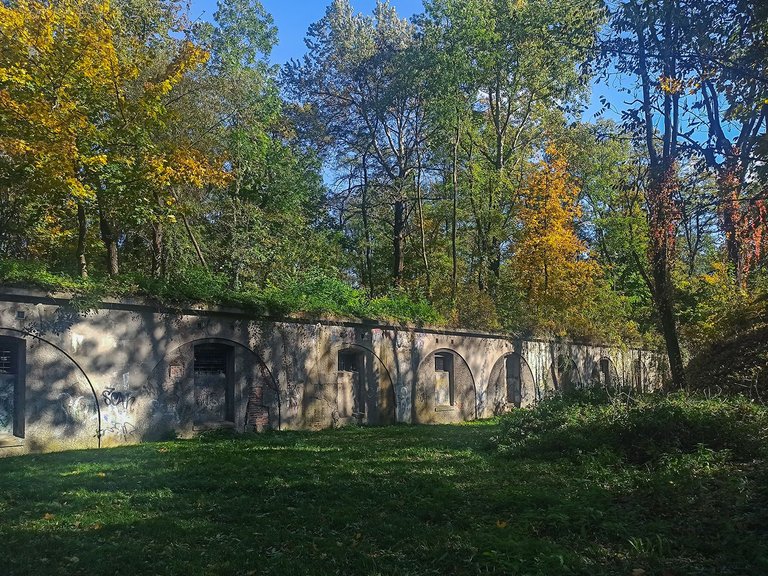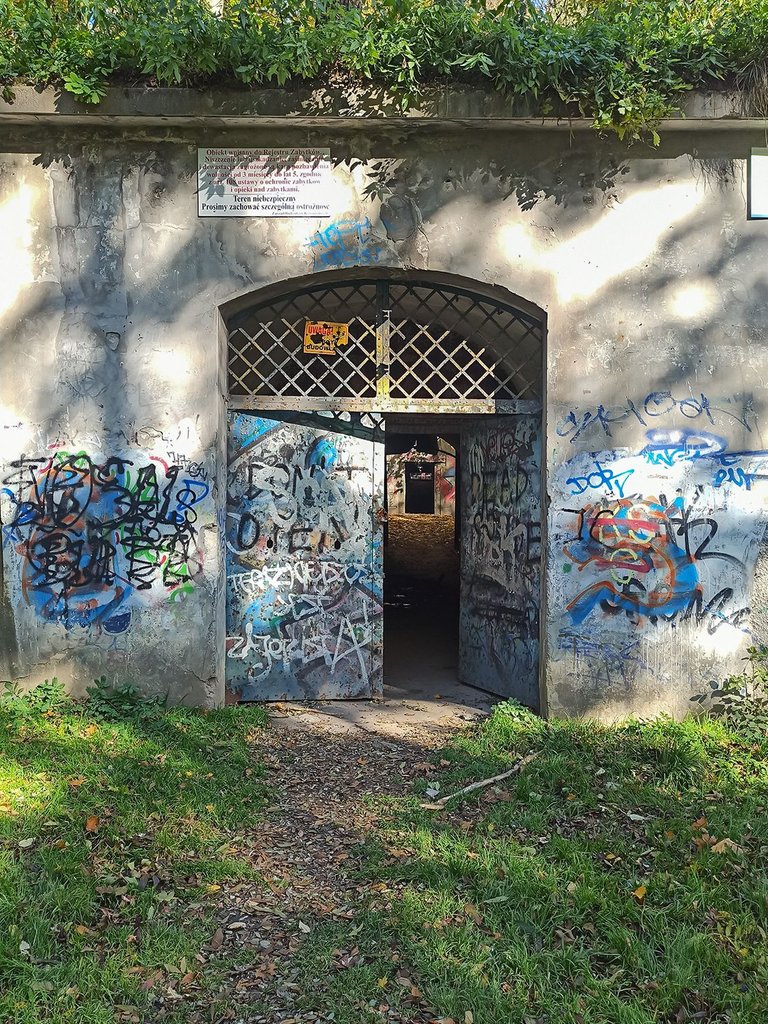 I walked along the facade. You can see how overgrown the fort is. The pieces of plaster fall from above from time to time.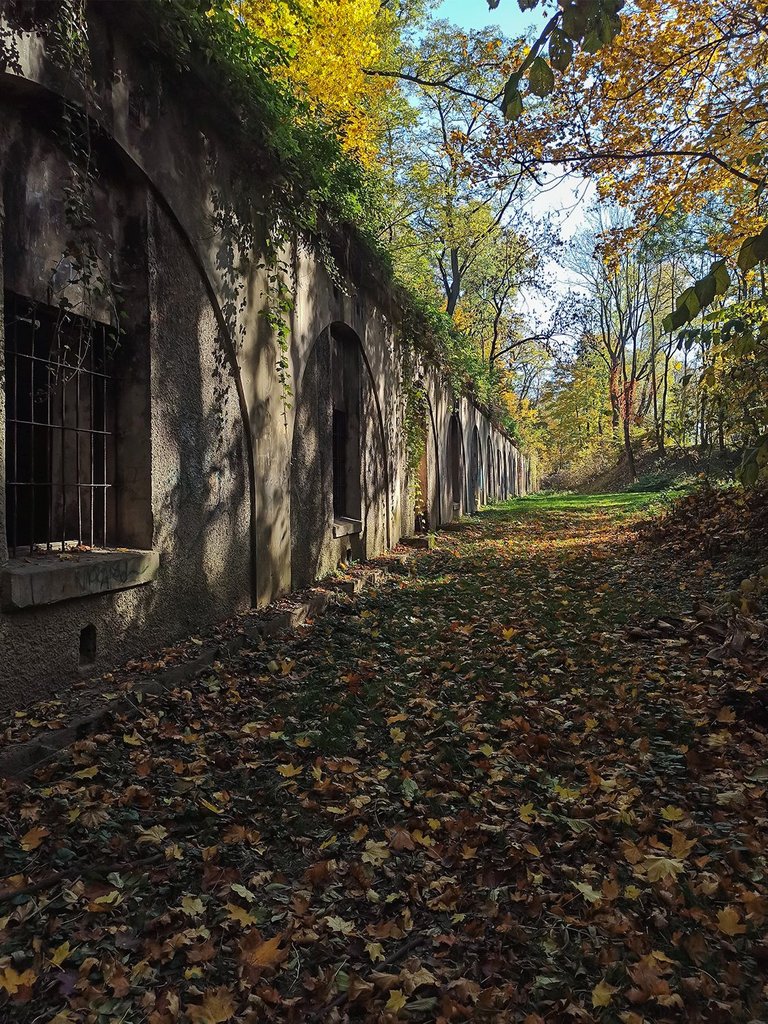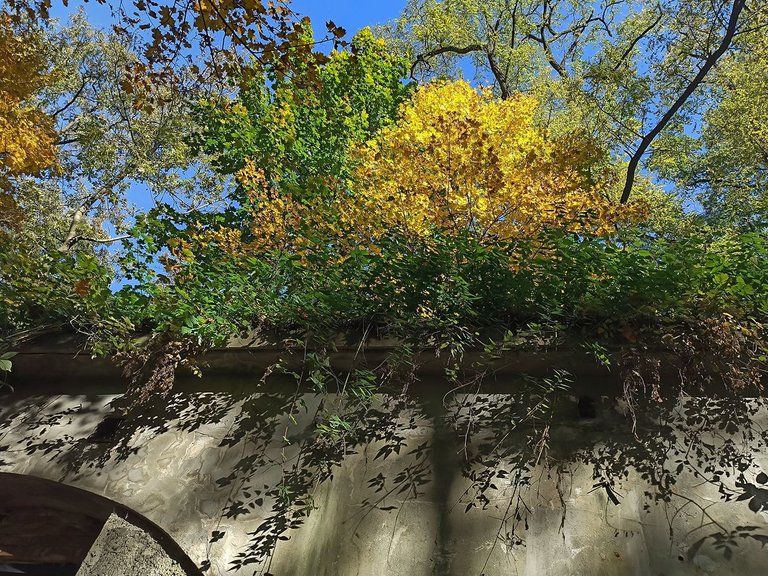 In the past, almost all entrances and windows were without doors and bars. Now exploring the interior is very difficult (but not impossible for those willing).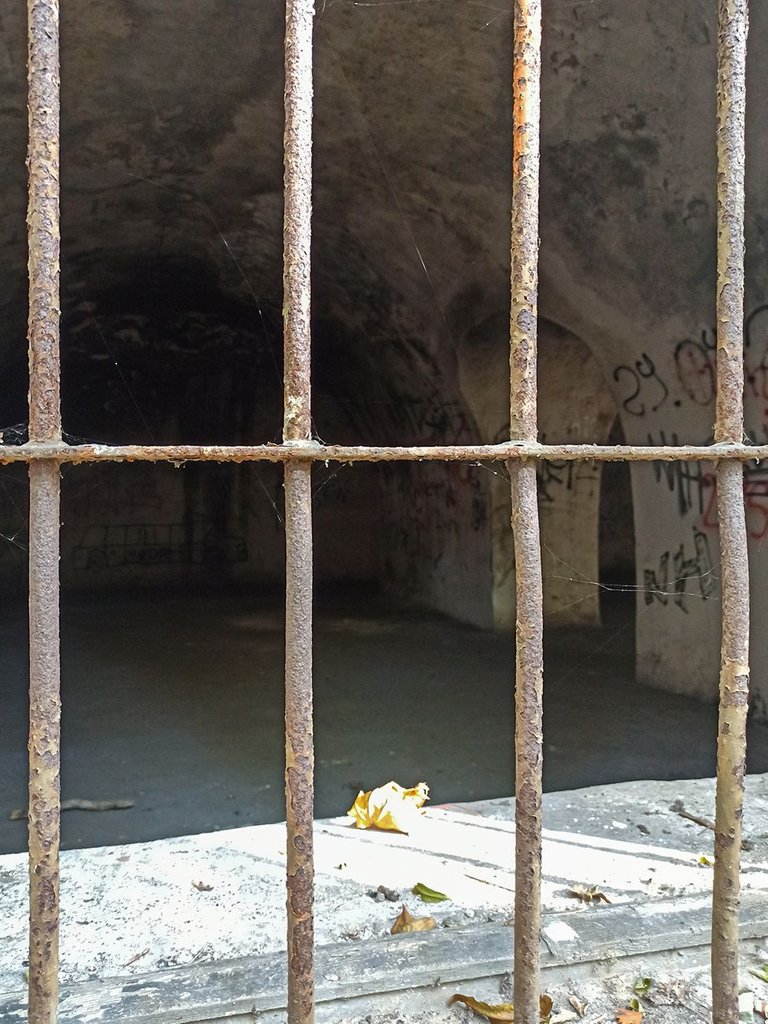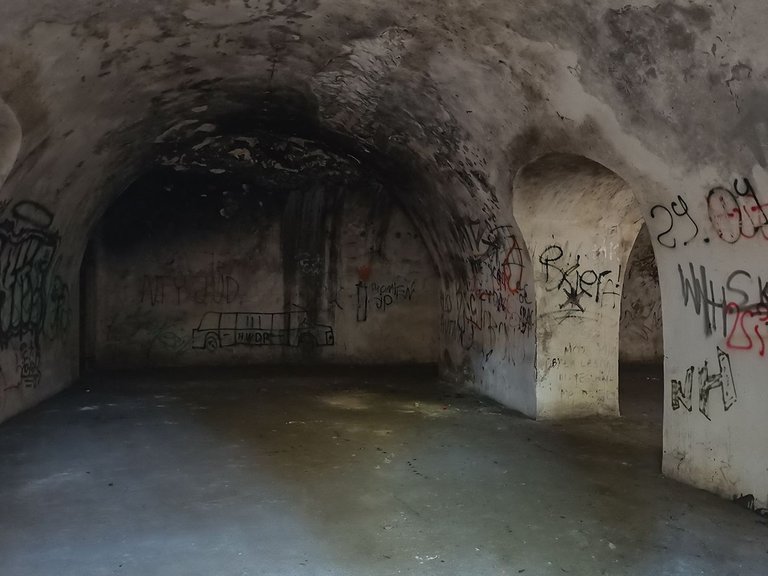 I found a deep concrete well with a ladder; at the bottom, you can see a tunnel partially covered with rubbish - a path for the brave :)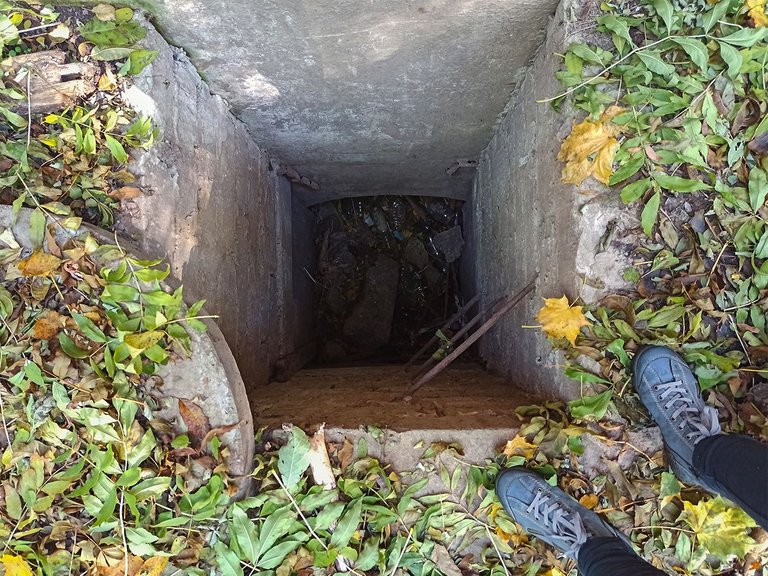 I entered the first gate. That kind of the covered, narrow passage in the fort is called the postern.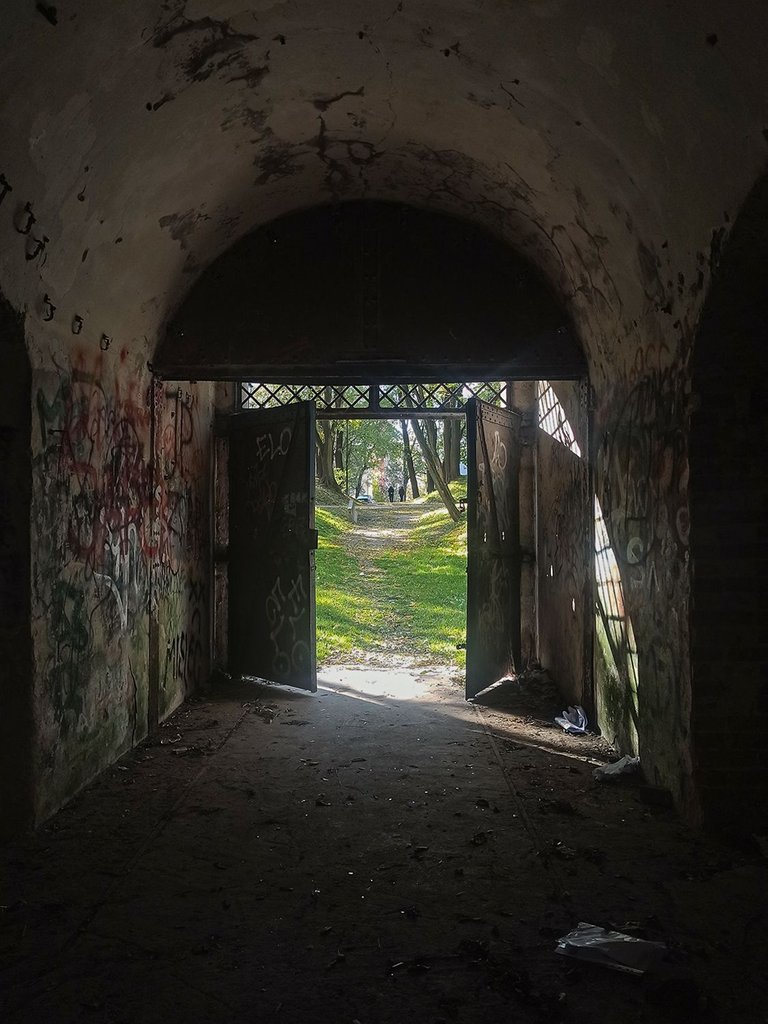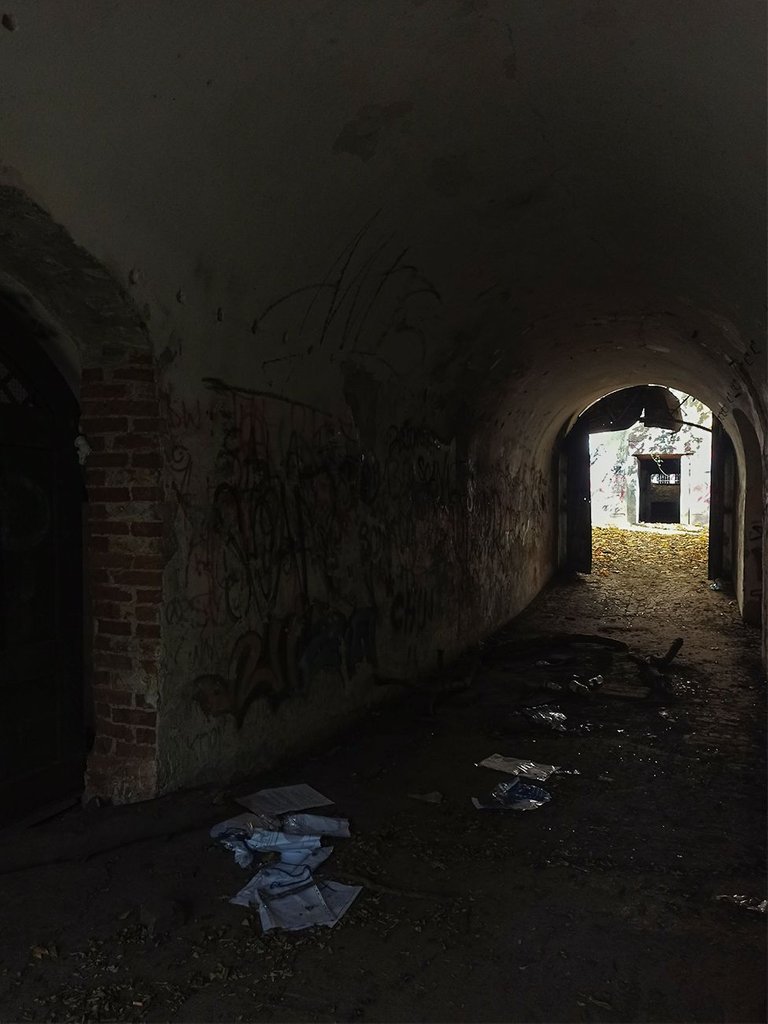 Inside I passed the locked door to the military barracks. I took photos through the slots.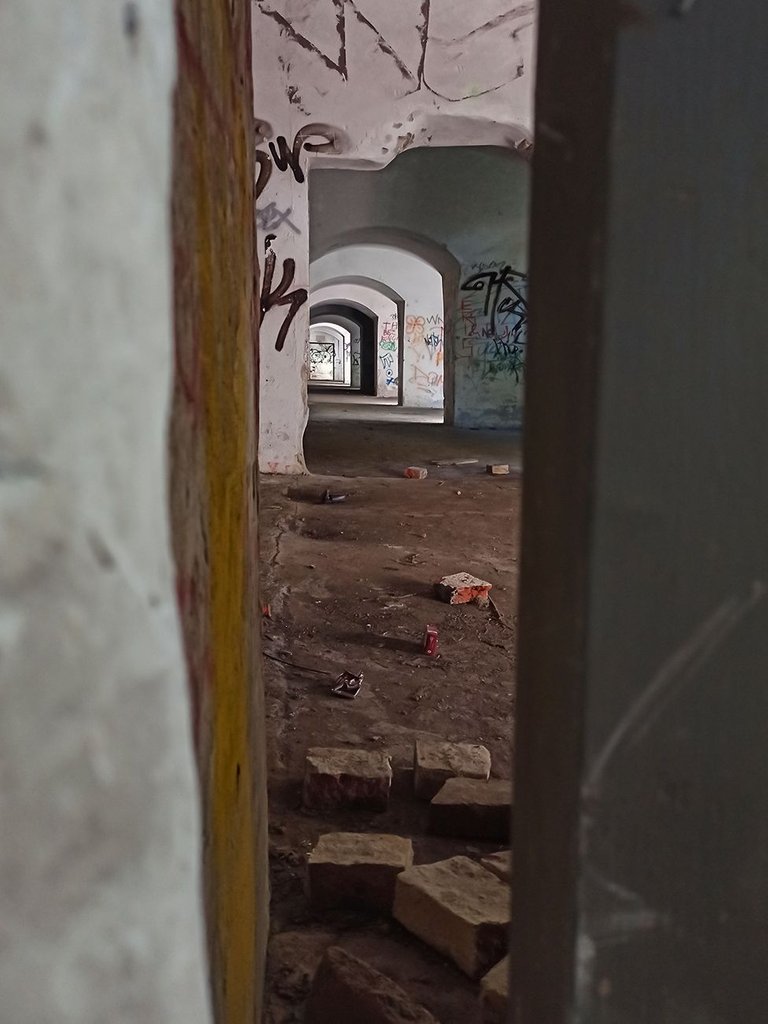 I was relieved to exit the dark tunnel.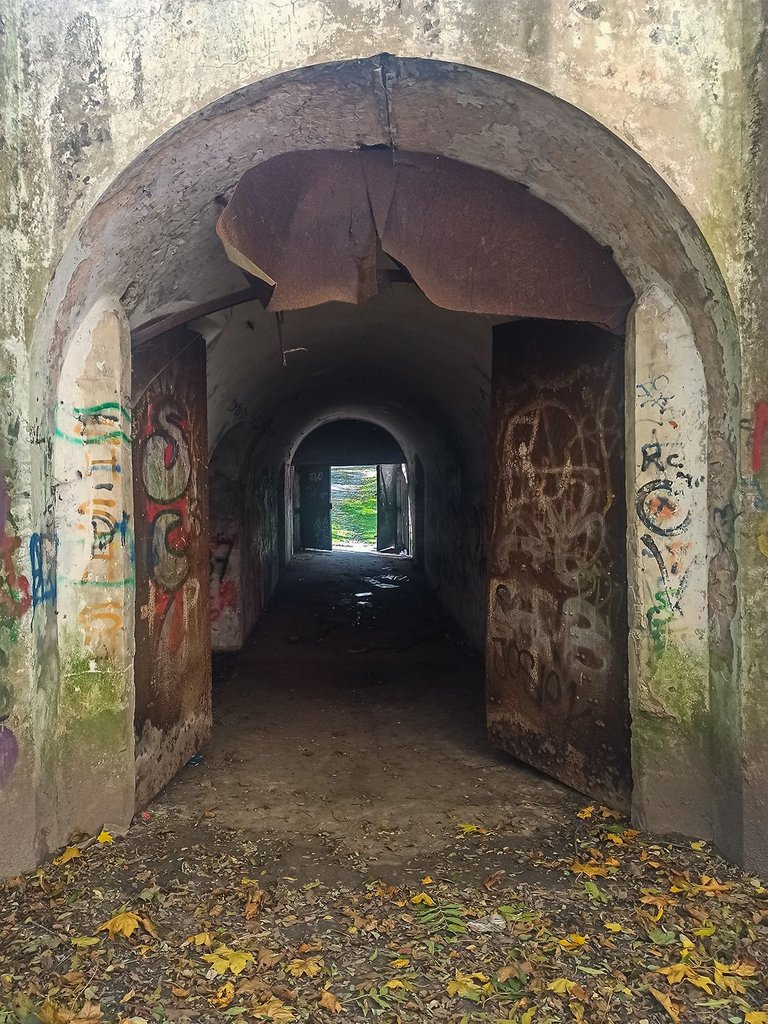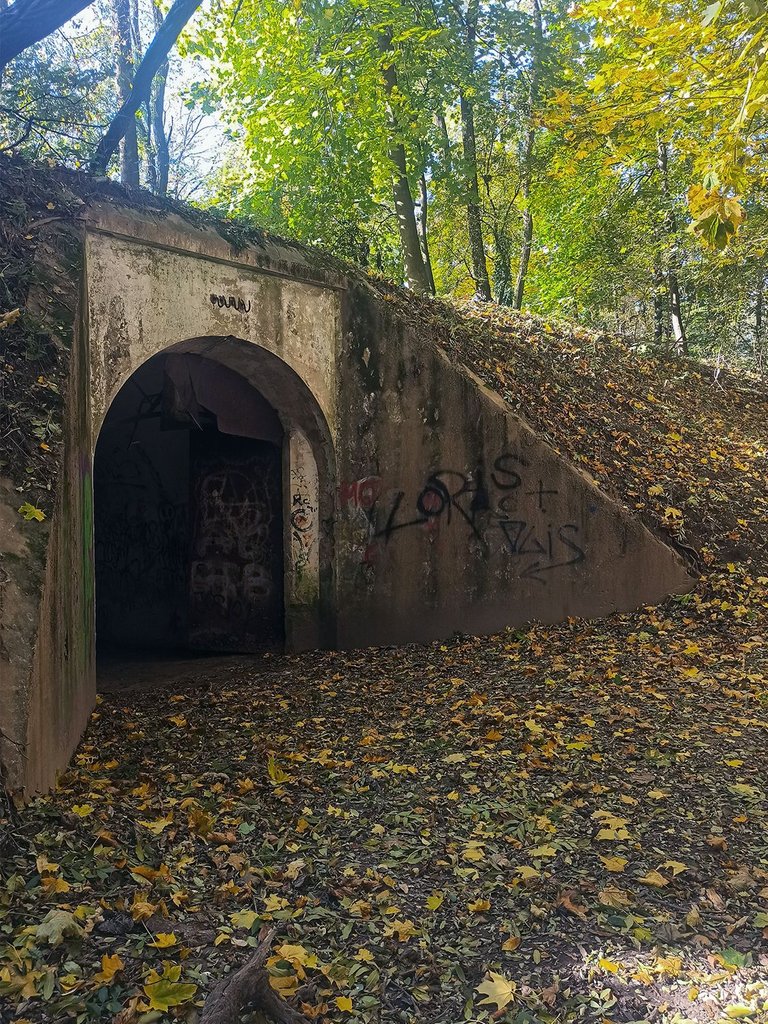 But there was another building with a passage - it was the main bunker. I entered the narrow gate again.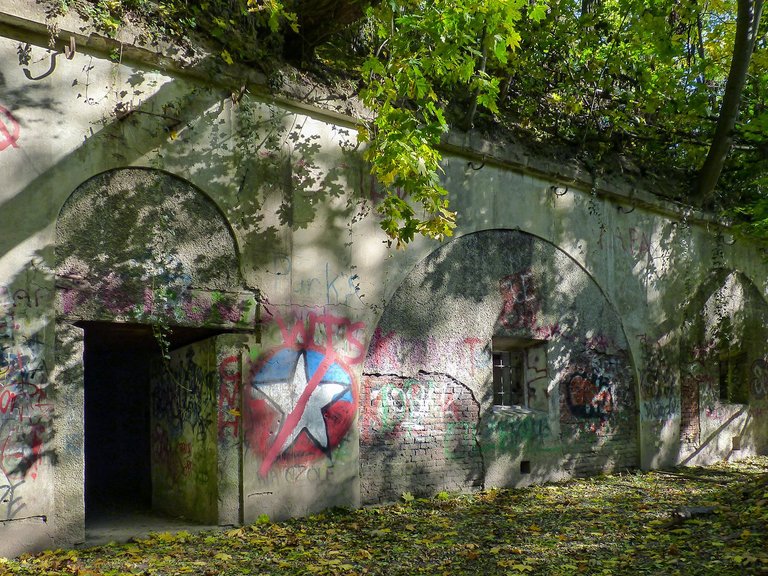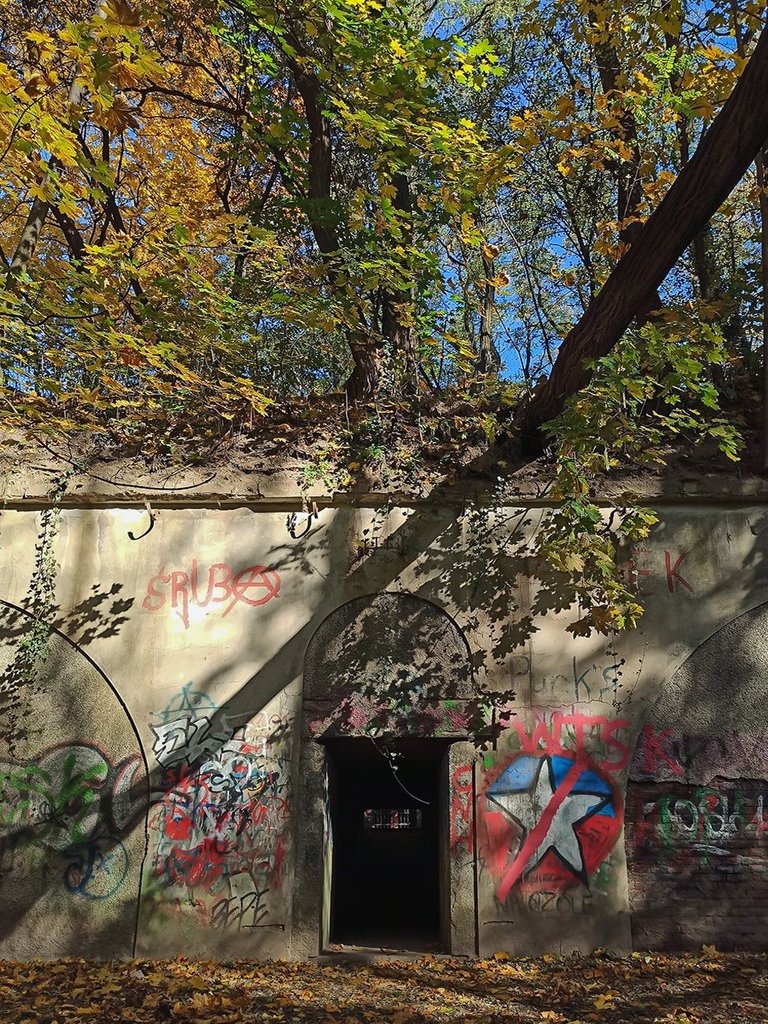 This postern was longer and darker; I preferred not to look sideways.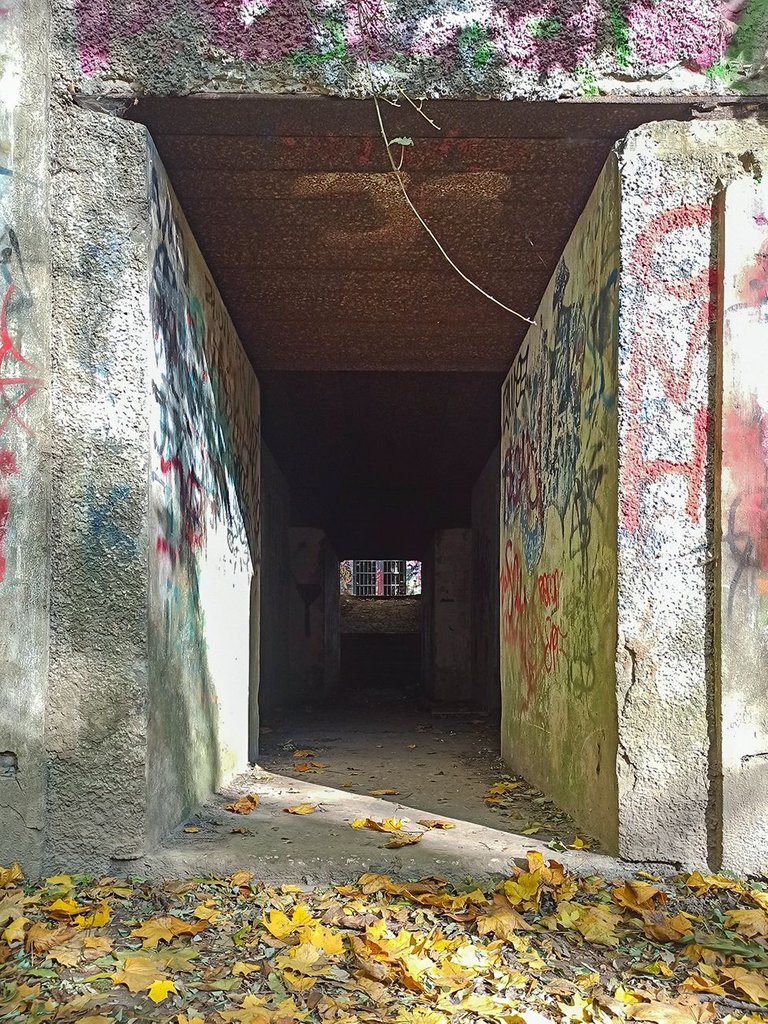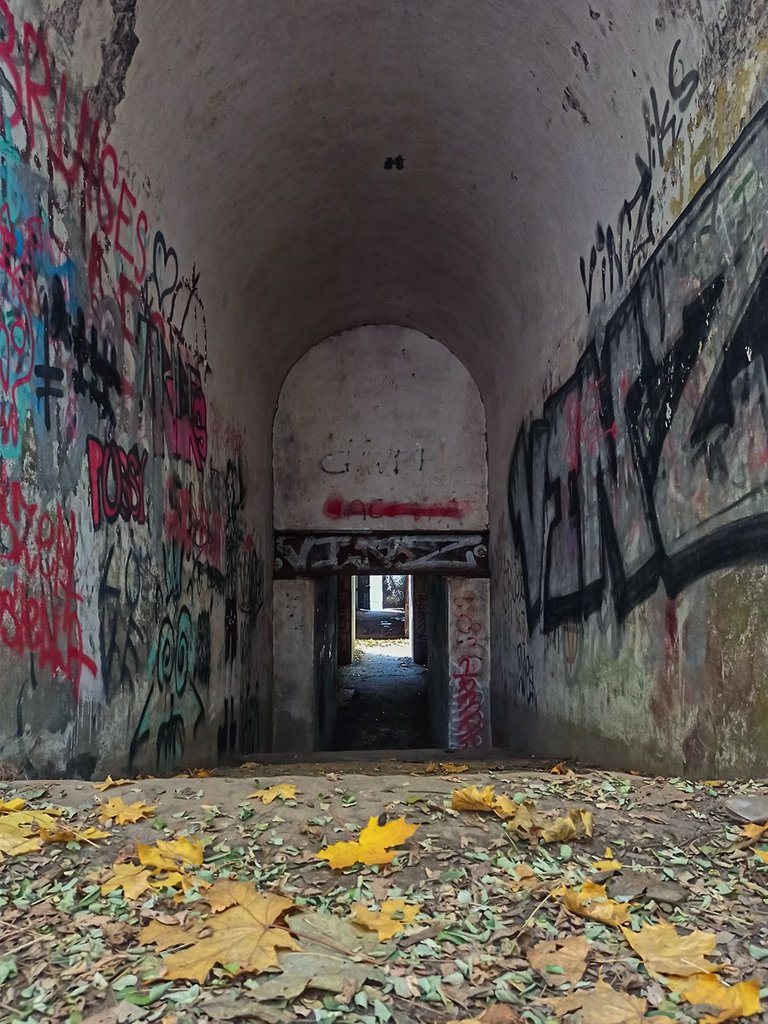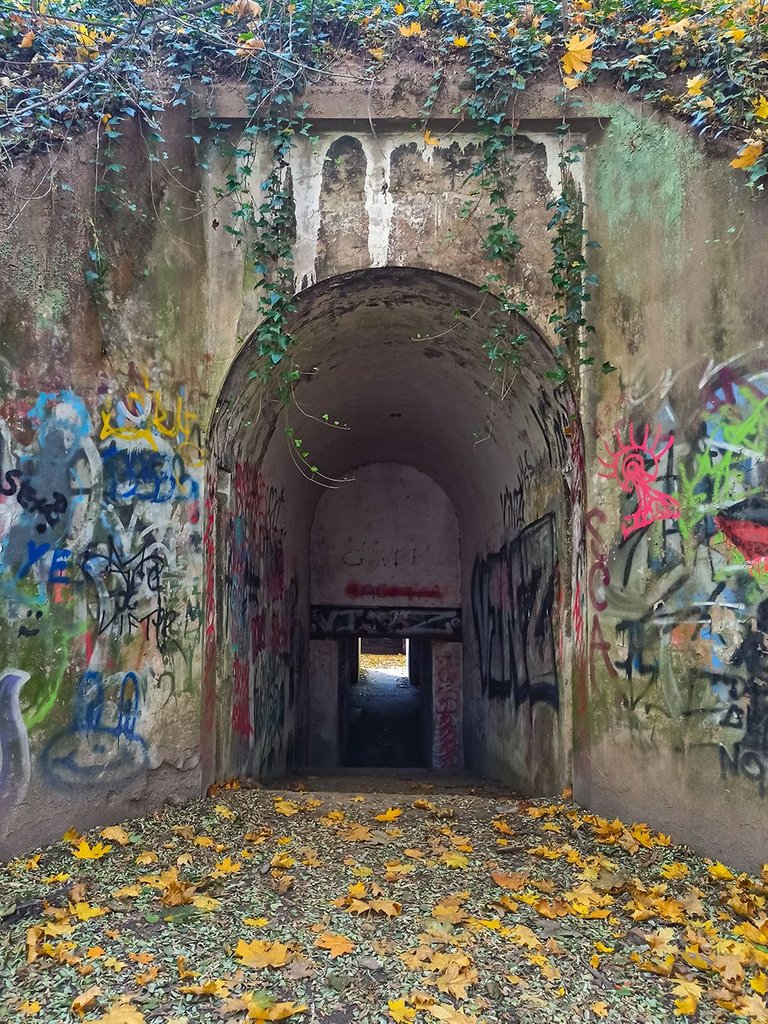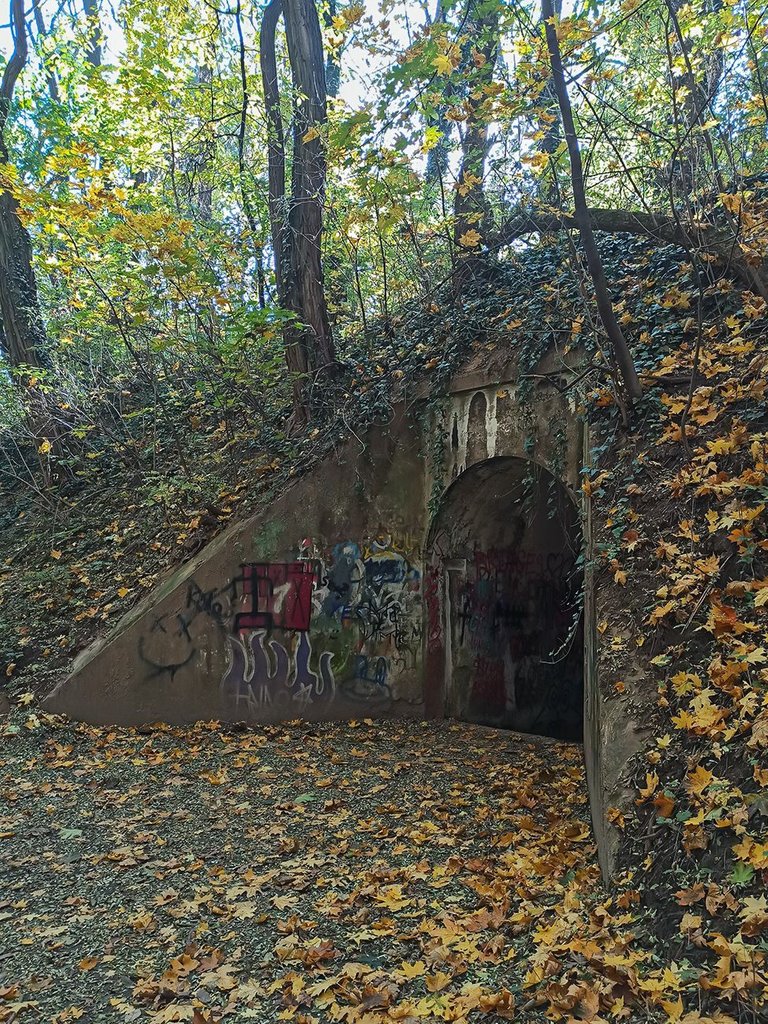 The second passage led to the main caponier. Little by little, I began to imagine what the fort looked like initially - a carefully designed military facility. The main buildings were arranged like layers, with narrow passages leading from one to another.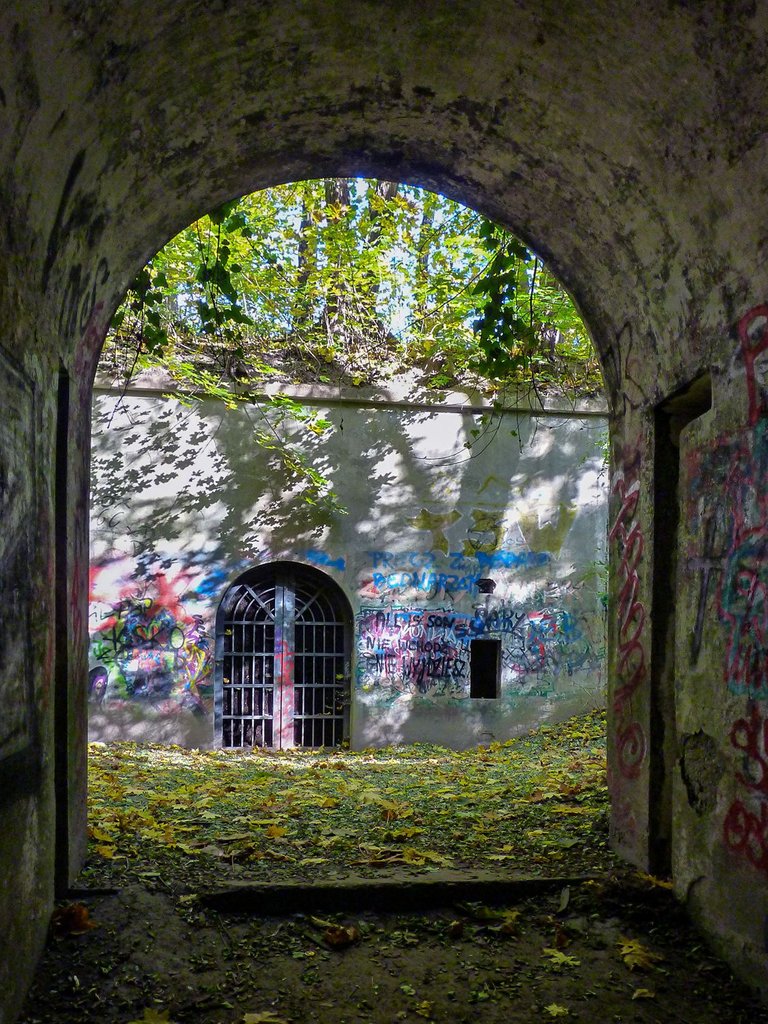 I found a small window through which I could theoretically go inside, but I was afraid. You know, spiders and darkness 😉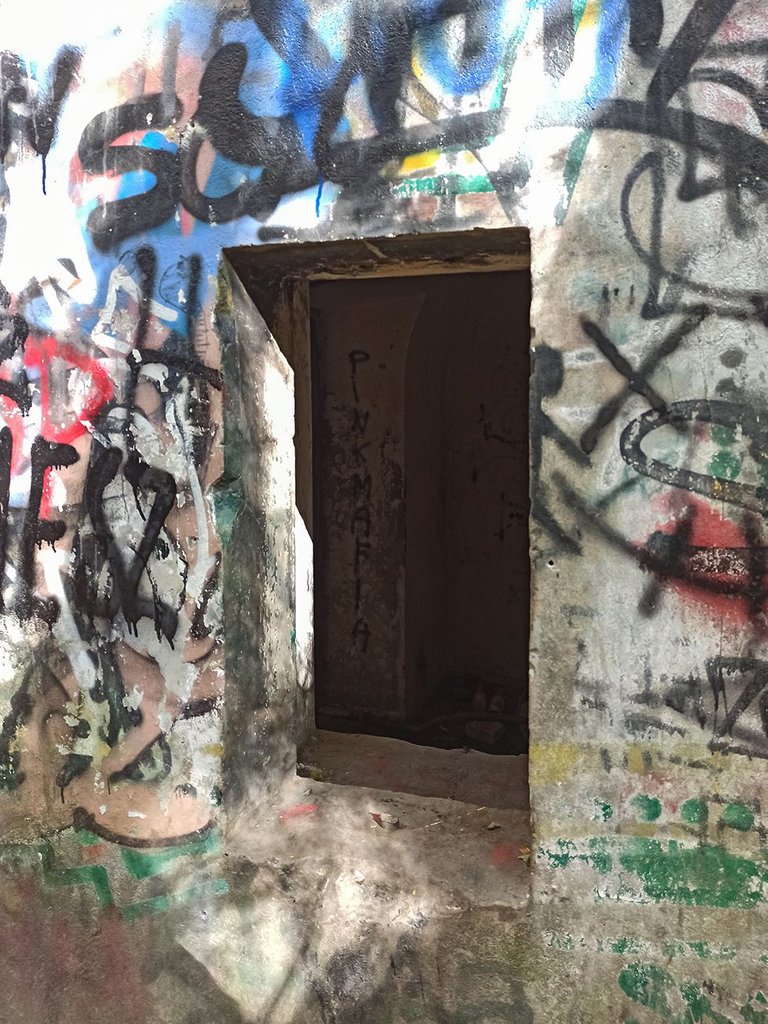 So I walked around the caponier.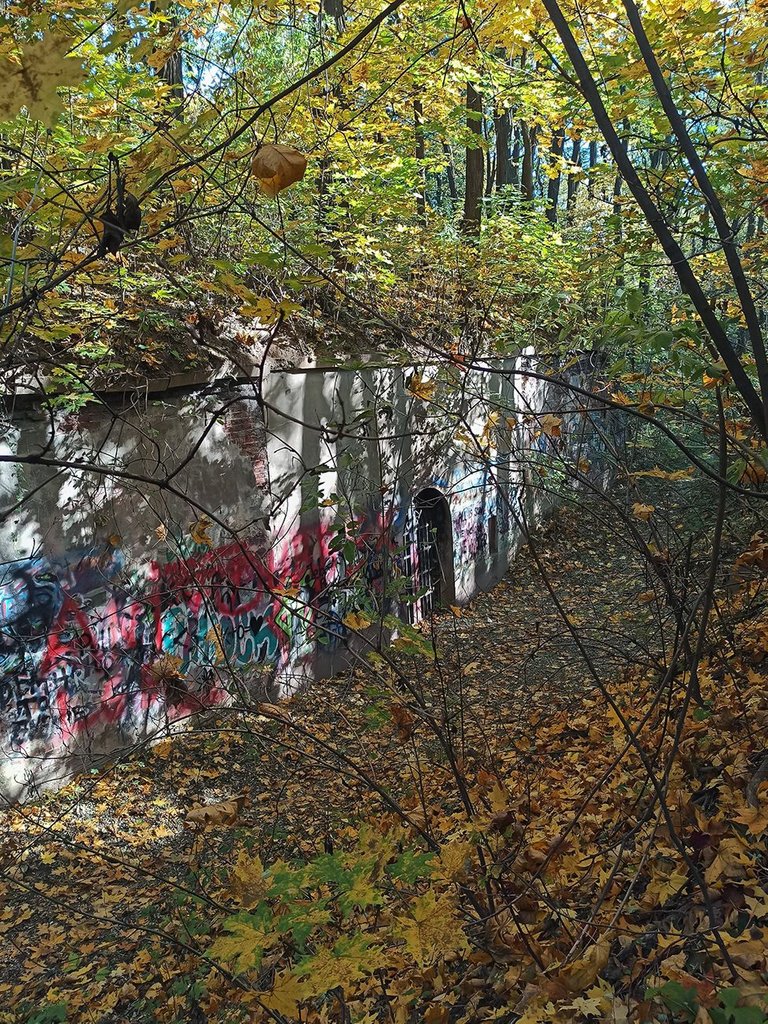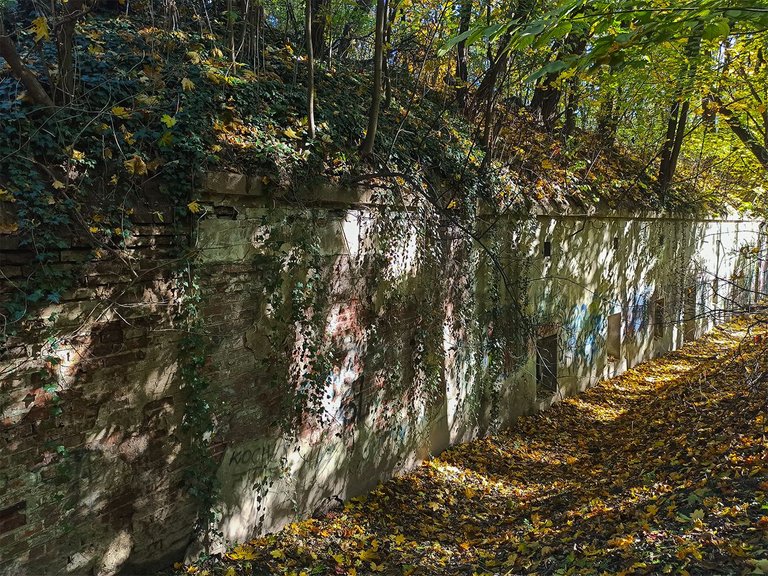 After circling the caponier, I entered the bushes and lost my bearings. Still, soon I encountered small shelters - they were probably emergency shelters intended for service and handheld ammunition supplies.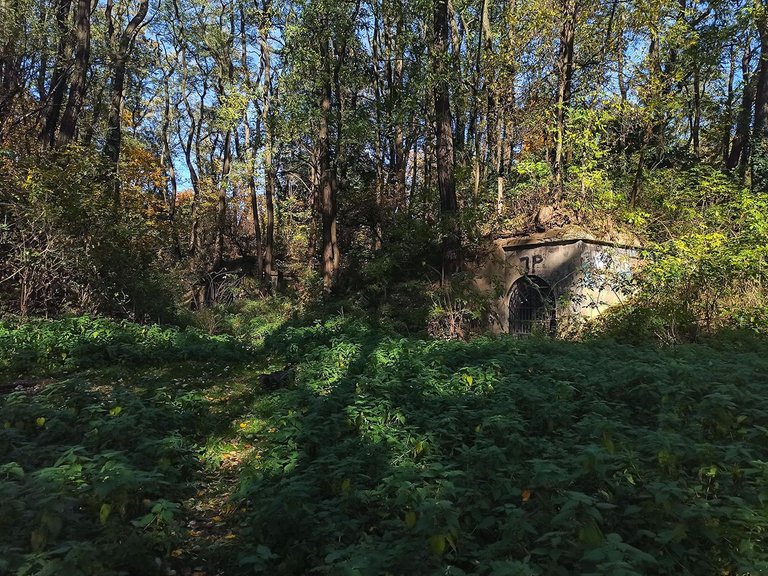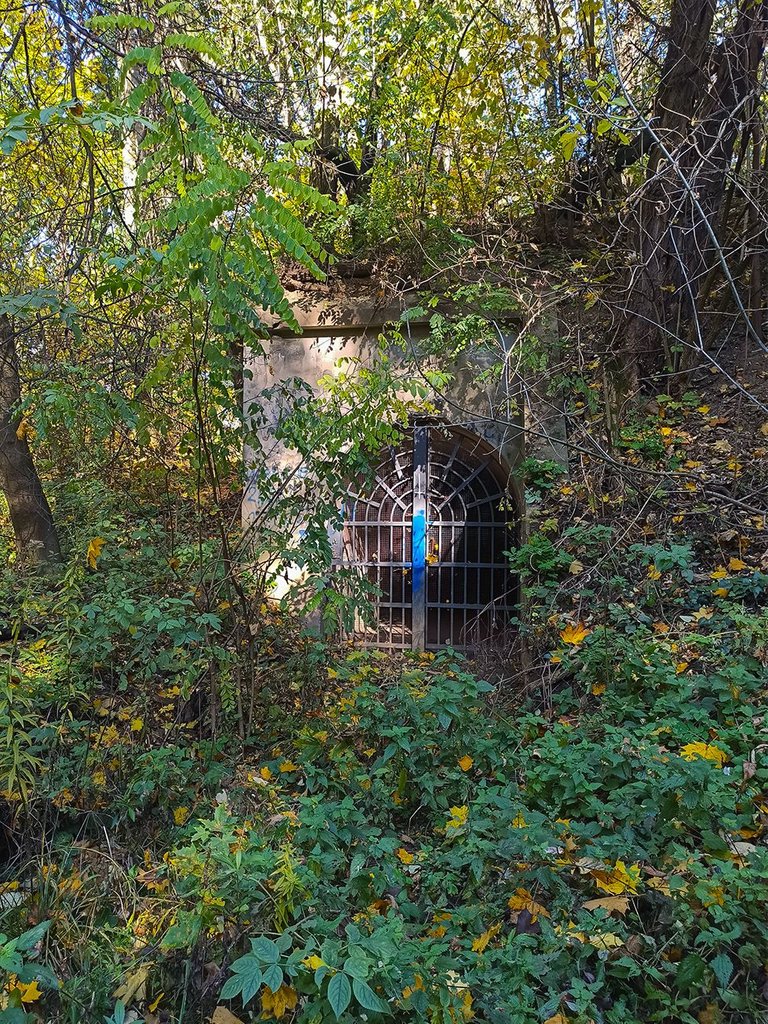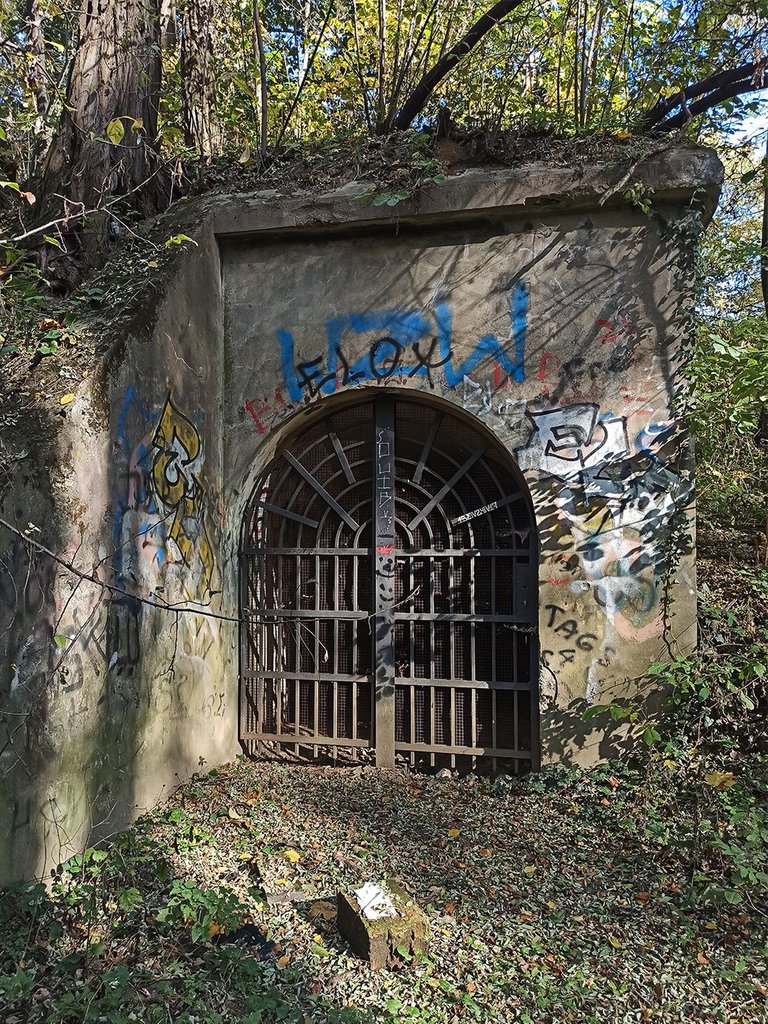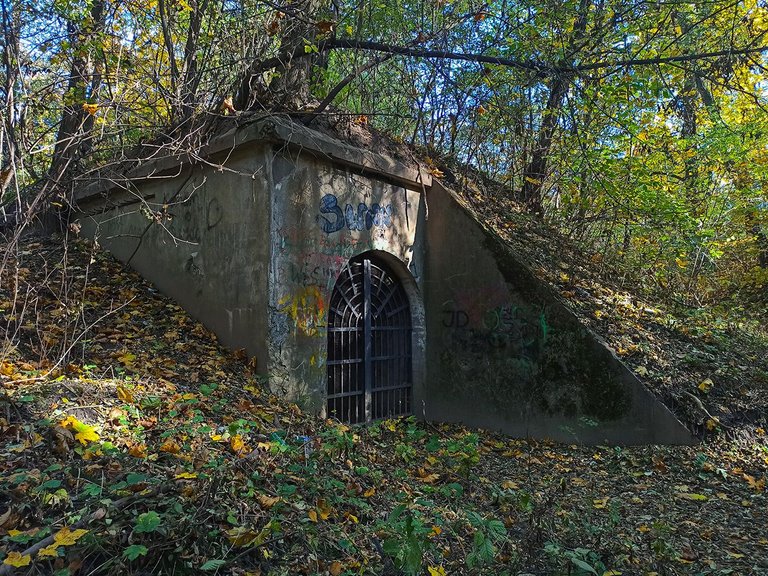 I counted four small shelters, but maybe there were more. I have to come back in winter to find them all.
And that's it. There was no exploring the interior and facing the dark, but I definitely stepped out of my comfort zone anyway 🙂
Some of the forts belonging to the Krakow Fortress are renovated; they house warehouses, offices, and even a music club!
But I like the abandoned and ruined the most 💚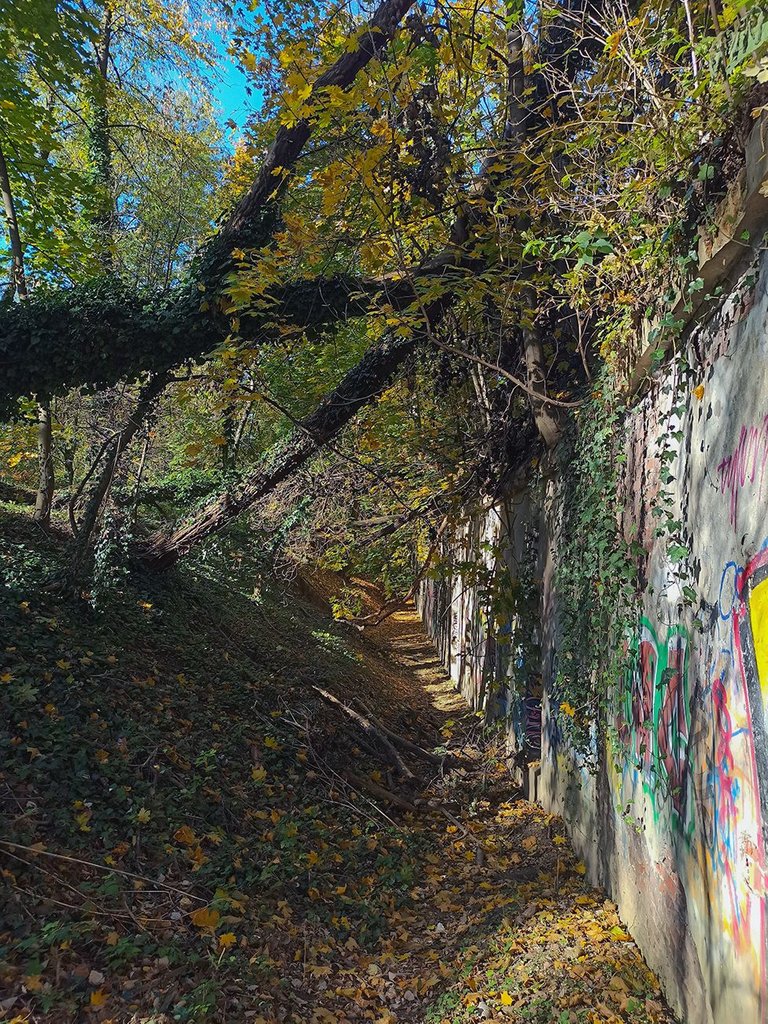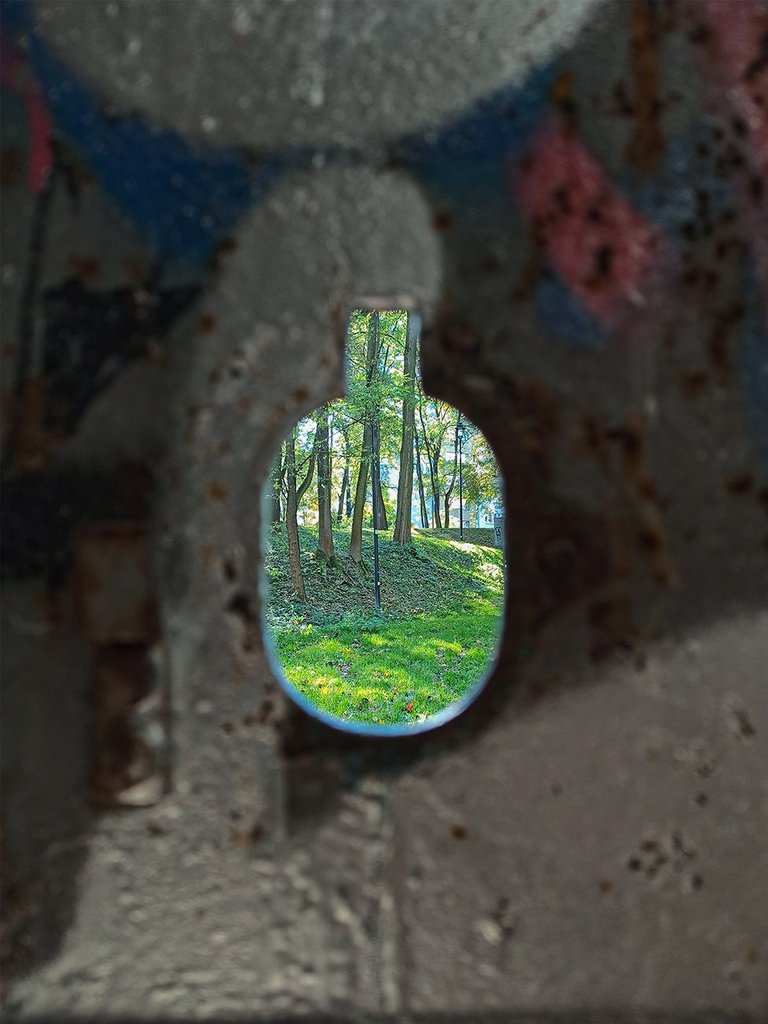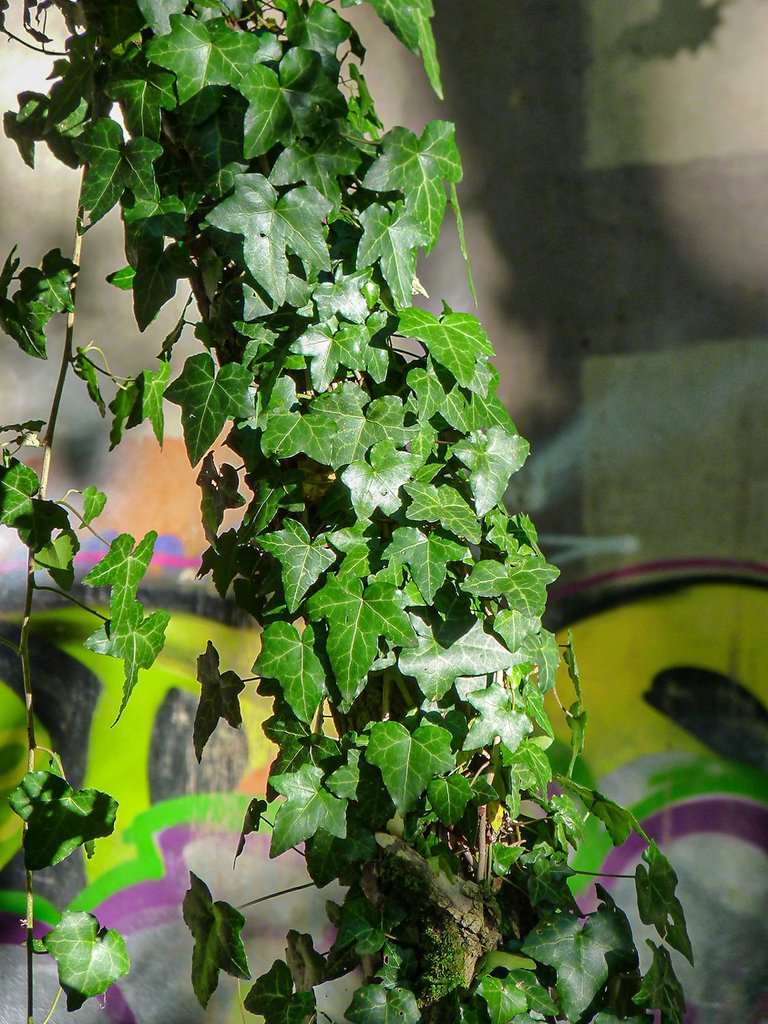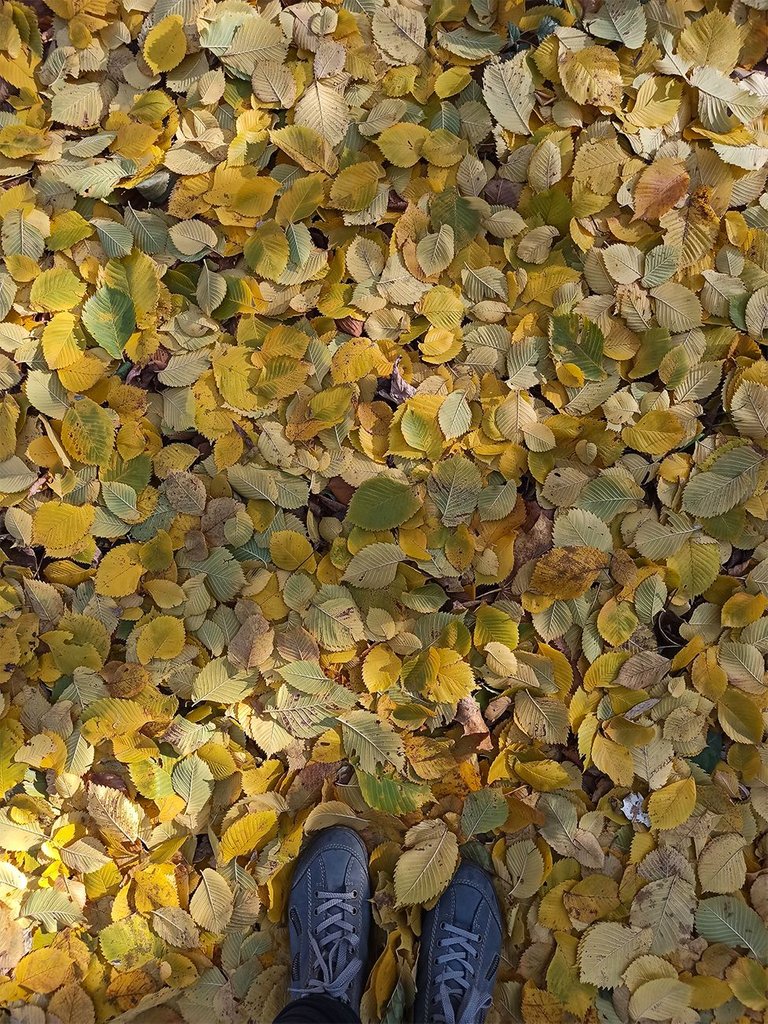 --- Thanks for stopping by! --- @astinmin
I'm the only author of the text and photos