There is a bridge in Vologda called the bridge of the 800th anniversary of Vologda. So around it I decided to take a walk one cloudy spring day. The bridge offers views of different parts and neighborhoods of the city.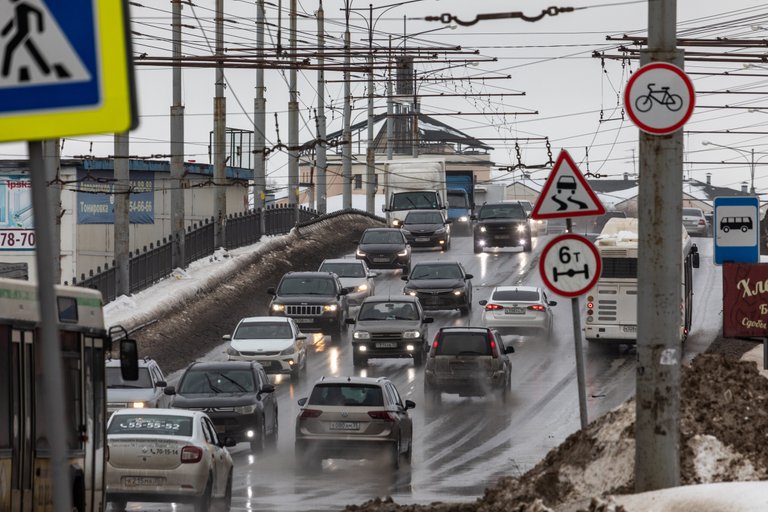 The bridge leads to the Riverside part of Vologda directly from the center.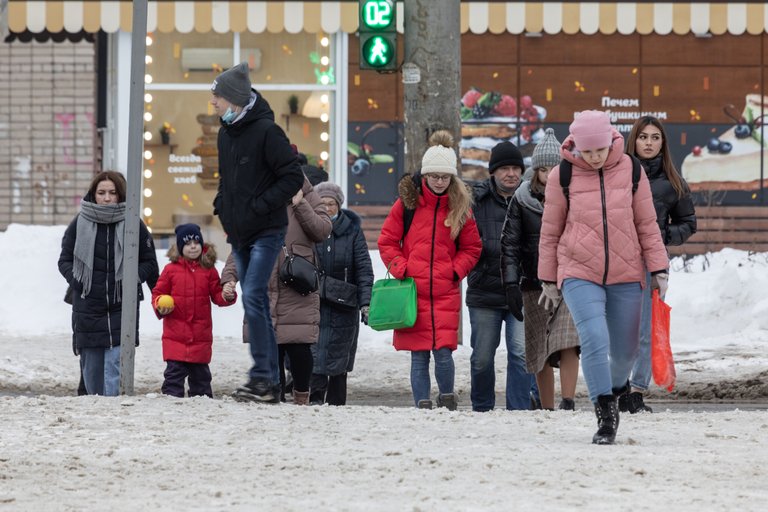 There is a boat station next to the bridge.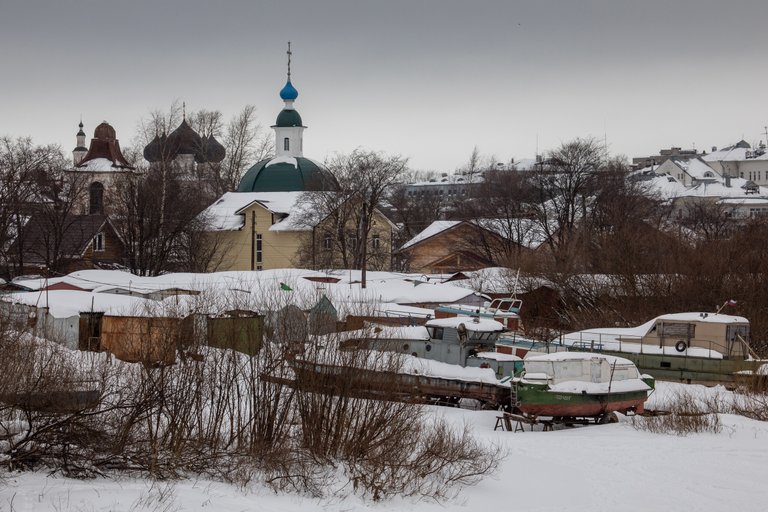 There are driveways under the bridge on both sides of the river.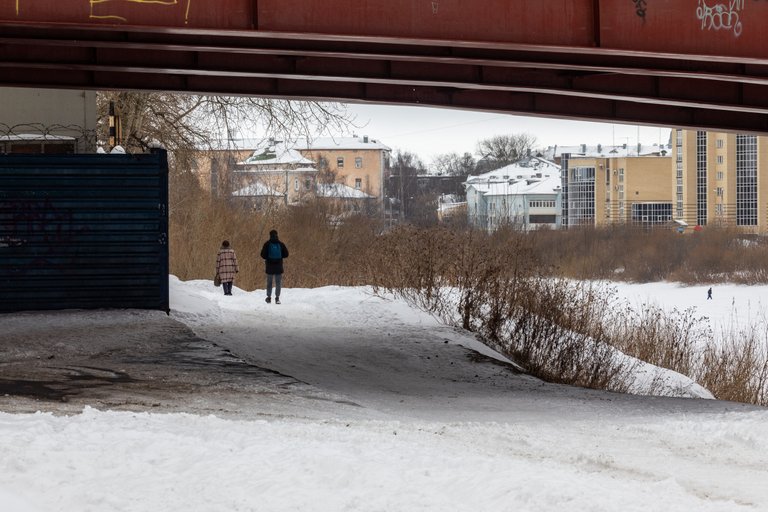 To capture these views, I armed myself with a telephoto lens.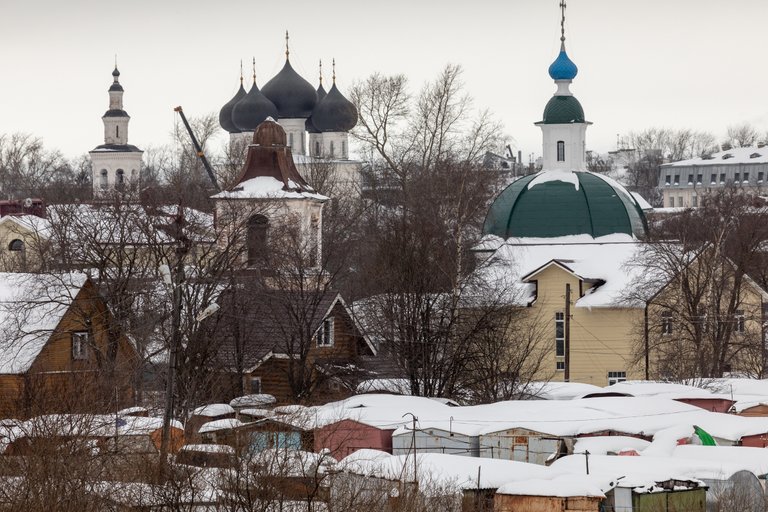 Only with the help of a long focus can the scale of an object, immense at first glance, be conveyed.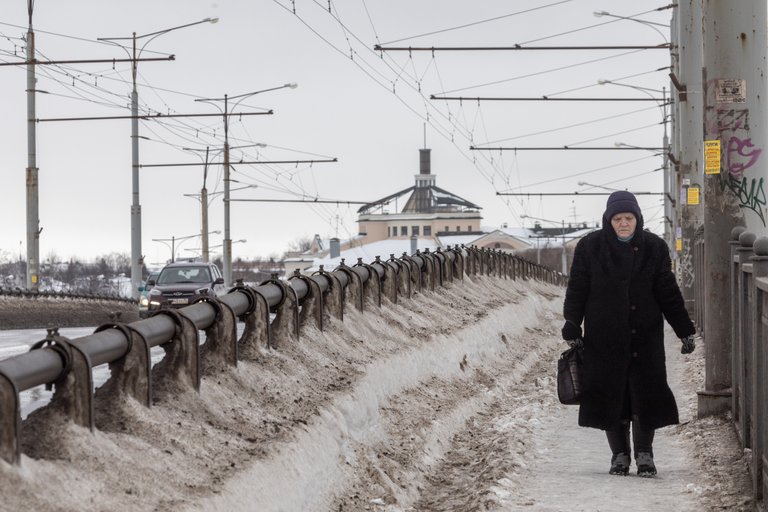 Cars lined up in a long chain along the bank of the Vologda River. These are the construction college students parked.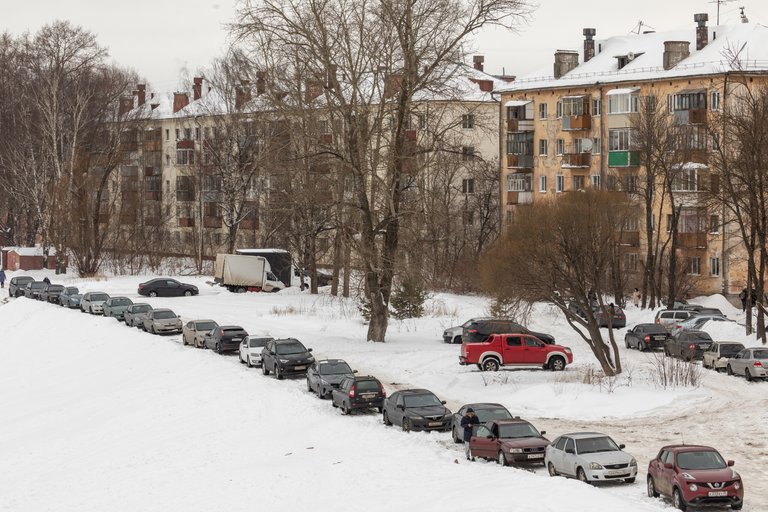 And this is another chain of garages for boats and outboard motors.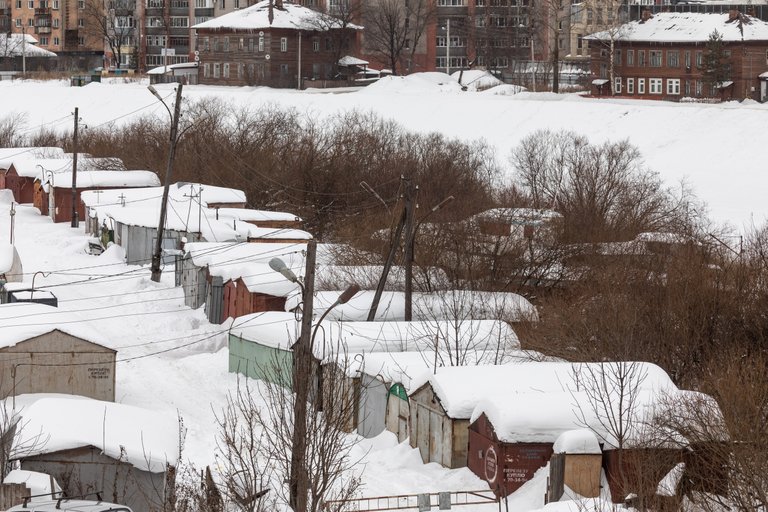 A lonely duck on the background of an abandoned school building.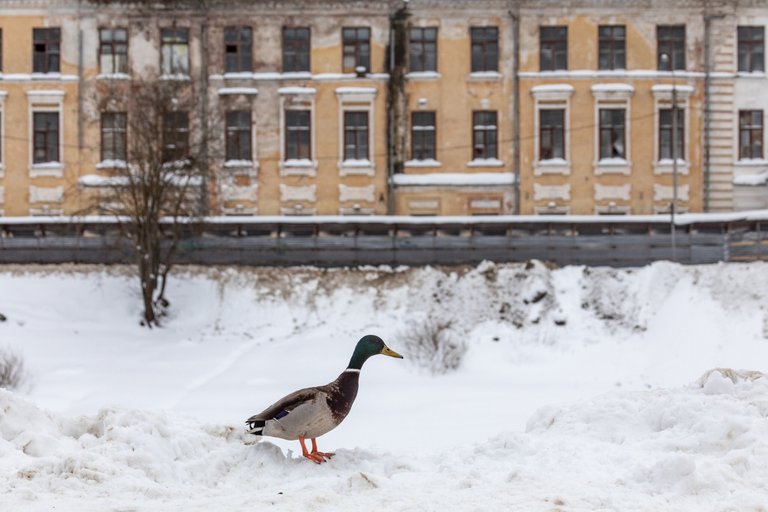 Again a chain, only this time from people.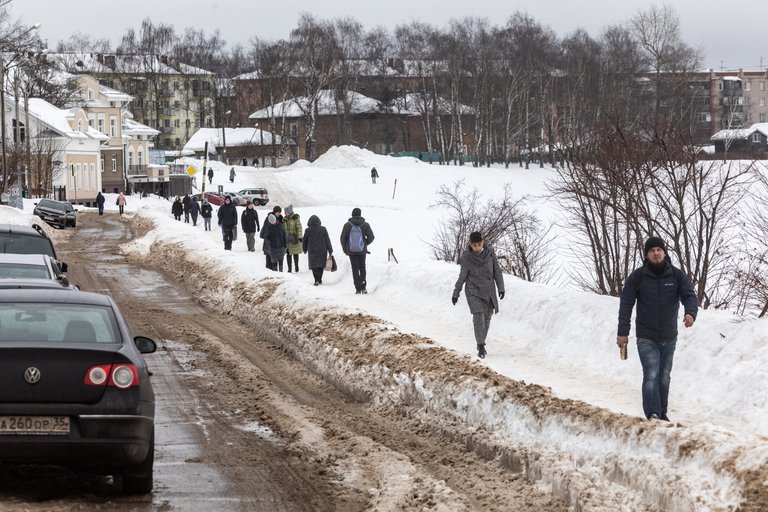 The old building of the river station looks colorful from any point.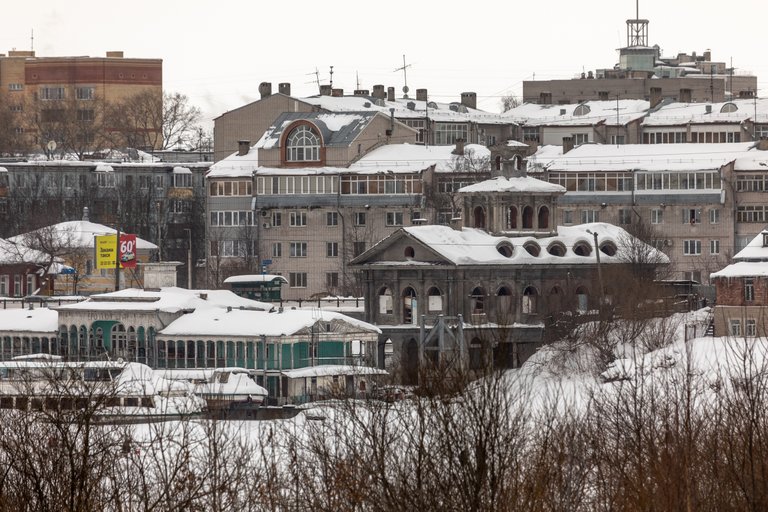 There is a viaduct under the bridge from the side of the center, that is, an exit and entrance to the bridge, and a passage under it.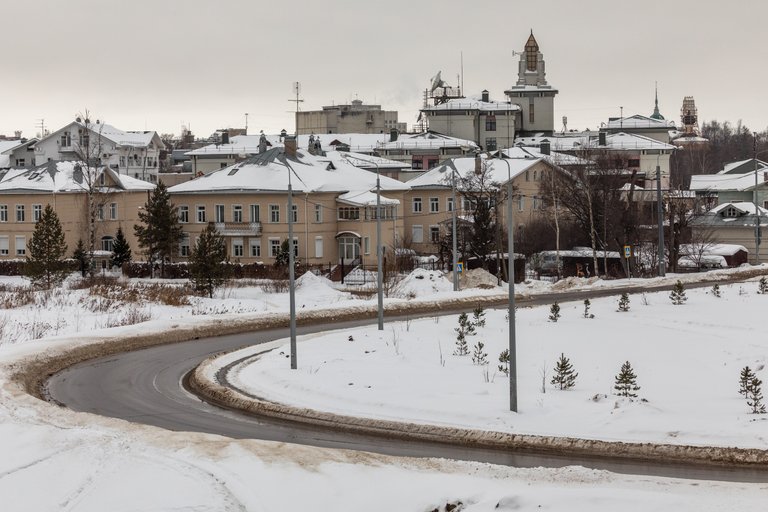 On one side there is a construction college.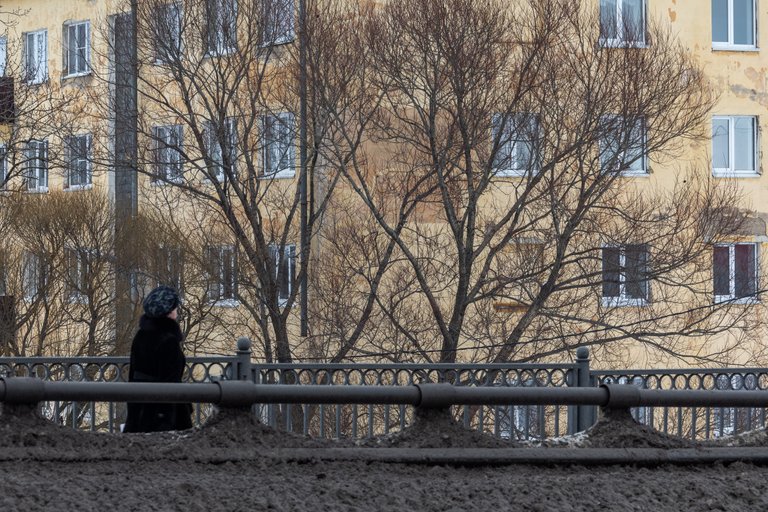 And on the opposite side - the Church of St. Andrew the First-Called and the support of the power transmission line.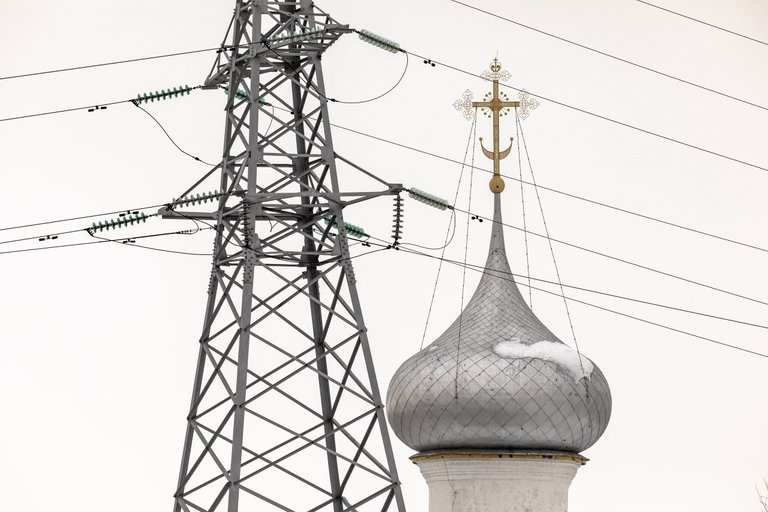 It remains to explore a few more bridges and viaducts. An interesting topic, however!