At the moment, perhaps most residents will not be surprised by such views, but sooner or later it will eventually become history. Adults and children will learn what a barn or a barrack is from my photos. Well, or according to the pictures of those who still shoot in a similar direction.
And there is a little who removes such things.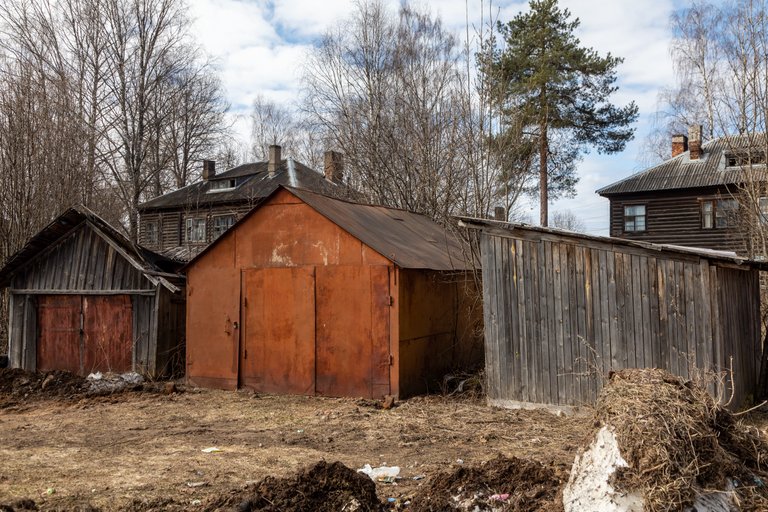 I sometimes dig the entire Internet, all social networks and photographic sites on the subject of genres, so I just look at who is shooting how and what.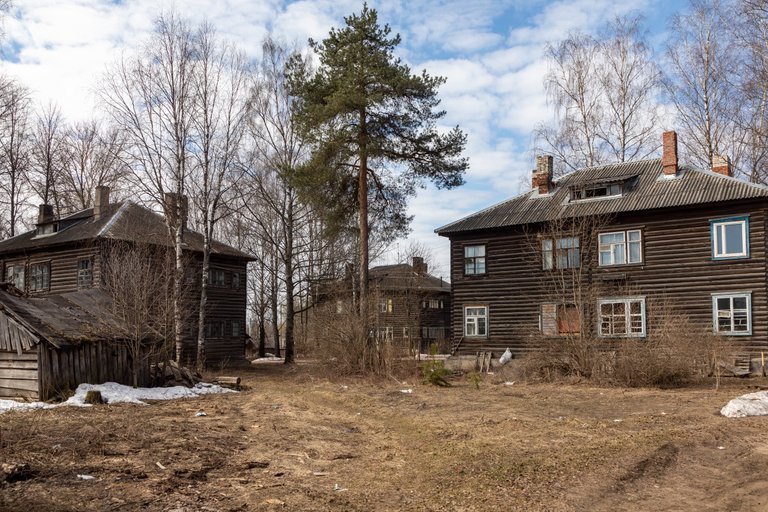 There are very few graphics yet, but there is already an increase in the number of images.

A lot of street. A small percentage removes night yards, but not in the same way as me.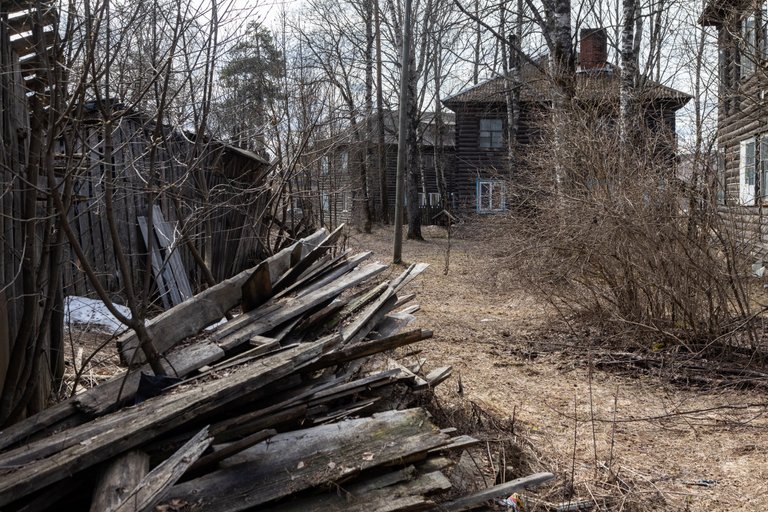 And I have seen very few photos of those who shoot on the subject of dilapidated housing.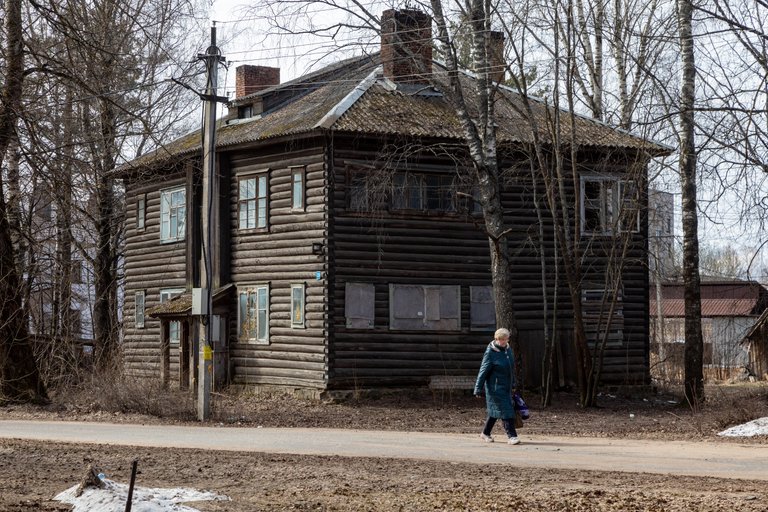 The houses in this quarter are located atypically for classical buildings.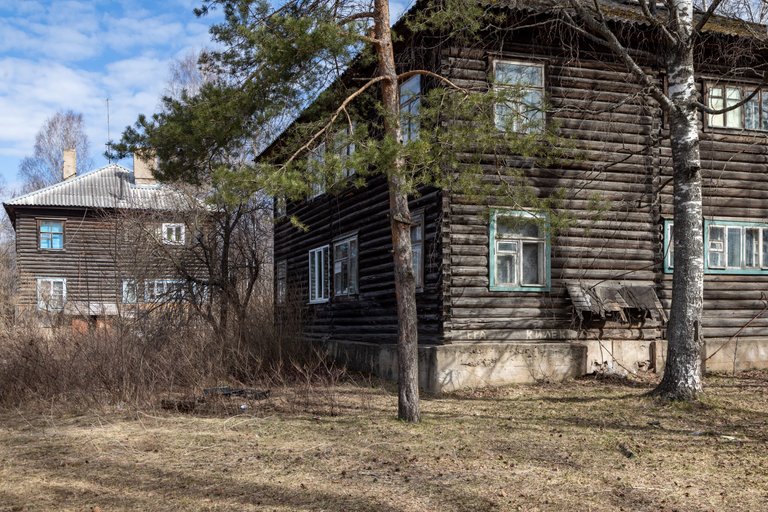 On one street, buildings stand parallel to the roadway.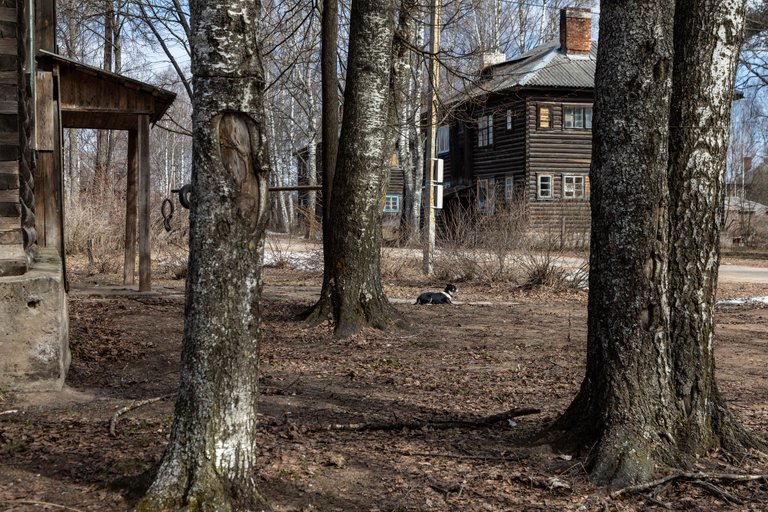 And on the other street, the houses are located at an angle, like a ladder.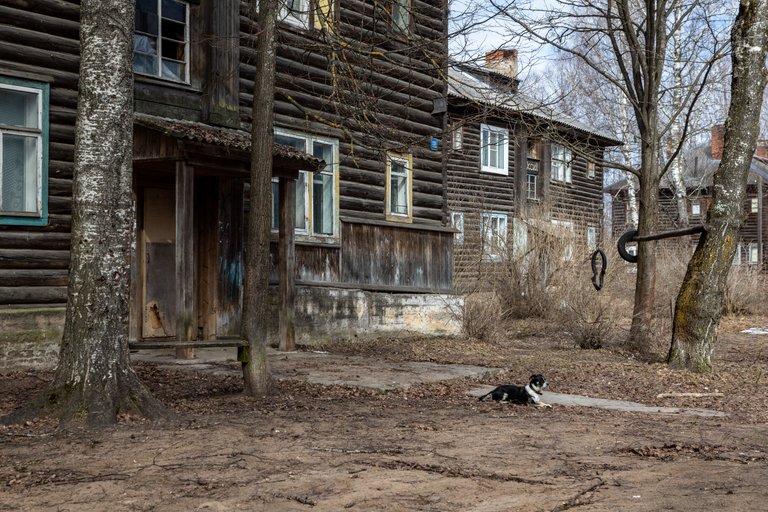 The sheds have an interesting rhythm of angular roofs.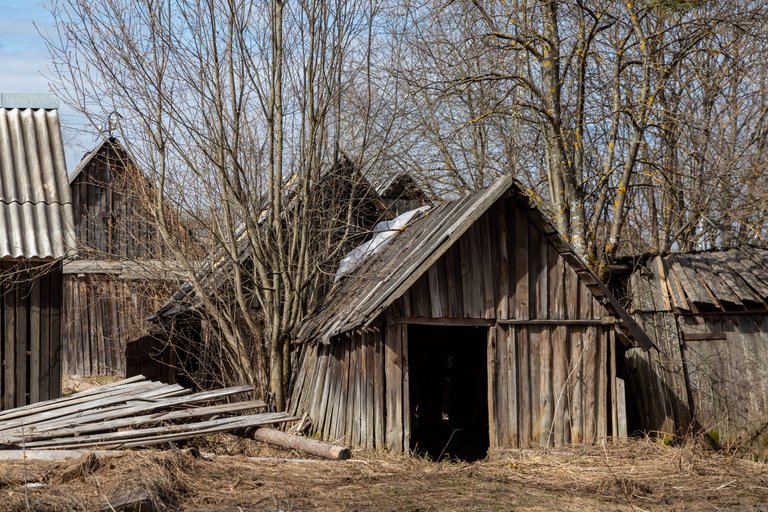 I suspect that it will be more beautiful here in the summer. Although, it seems to me, it's not bad here in winter either.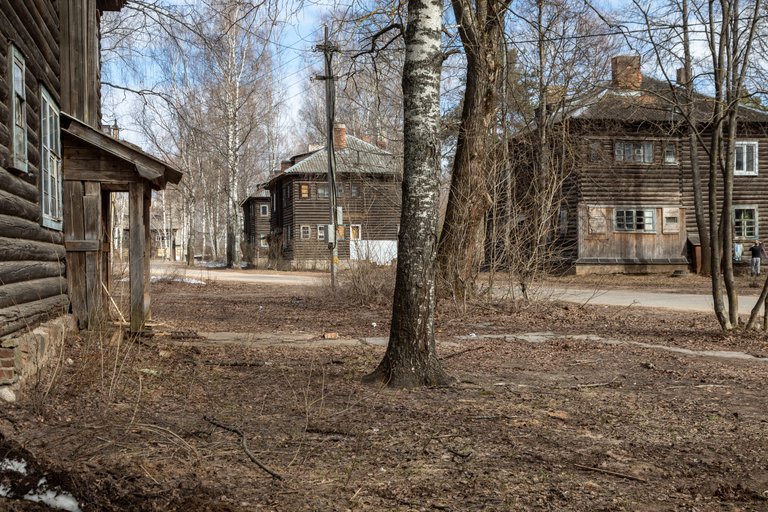 It's just that the weather is like this now, when everything is gray around.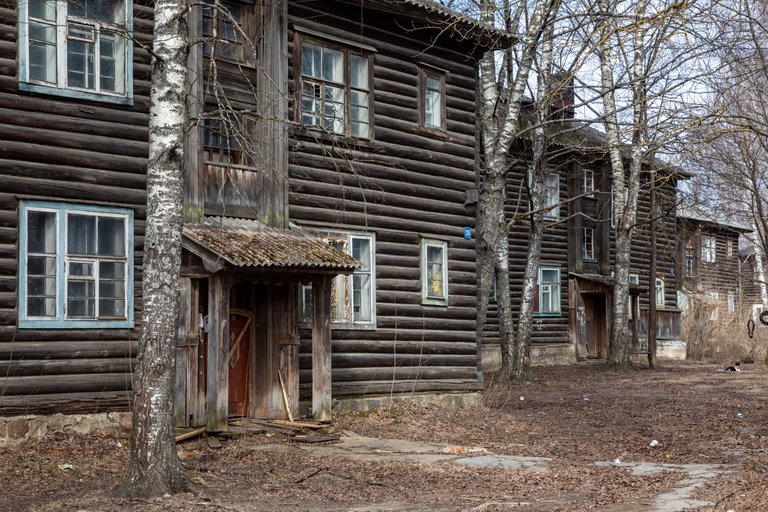 The streets diverge like the rays of the sun from the center of the square, where the wooden church is located.

After all, the quarter was specially designed by the architect N.A. Trotsky for the workers of the glass factory. According to the project, the top view was supposed to form the figure of a hammer and sickle.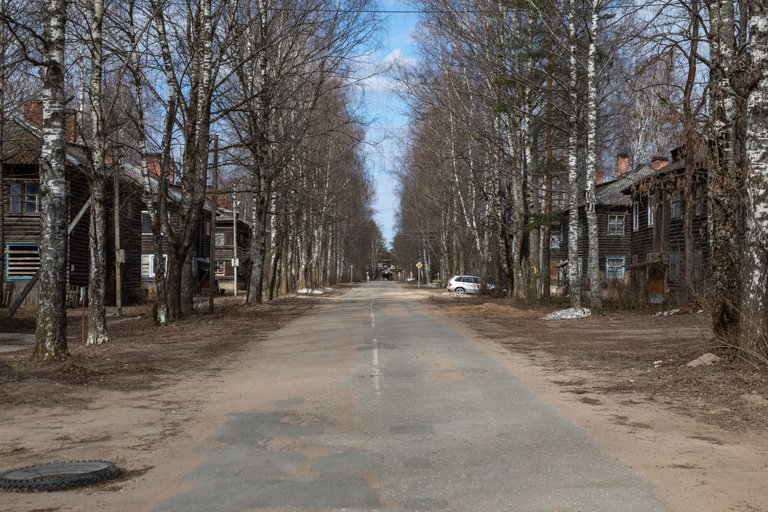 Then I moved to another dilapidated quarter, which I also explored at night.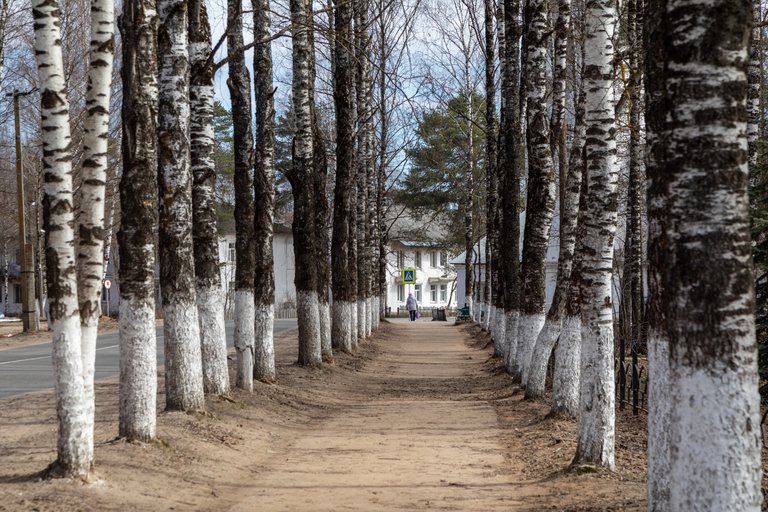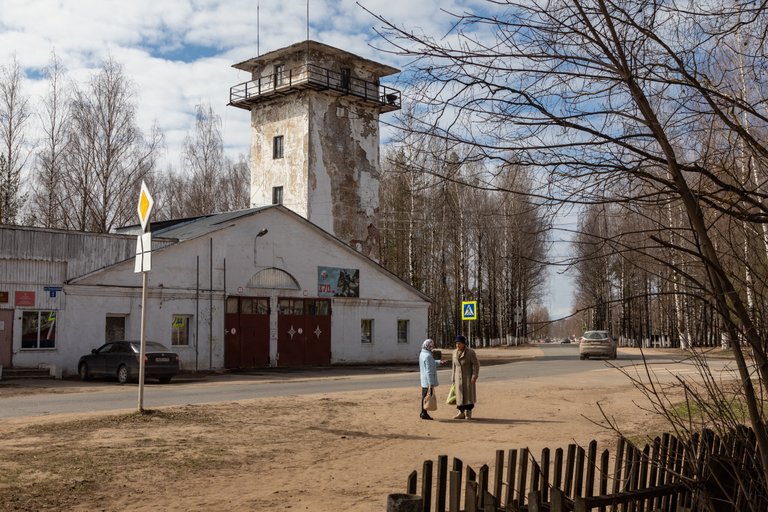 There are a completely different type of sheds here: long solid ones in the center of the block.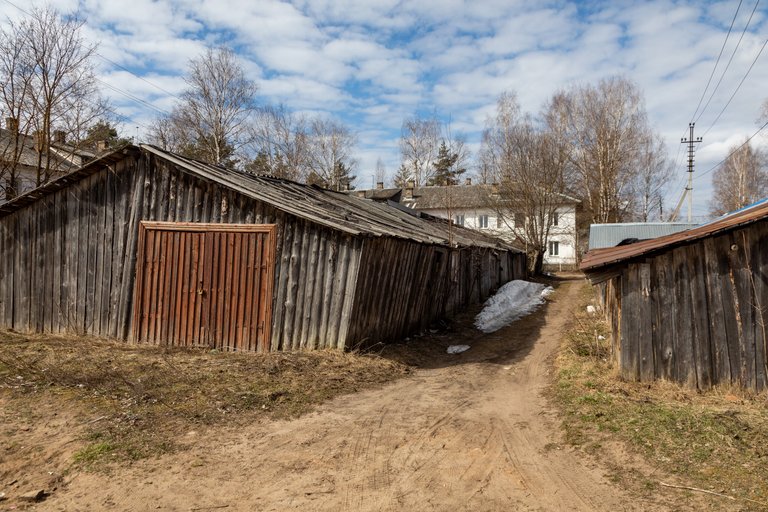 There are also destroyed sheds, but there are much fewer of them.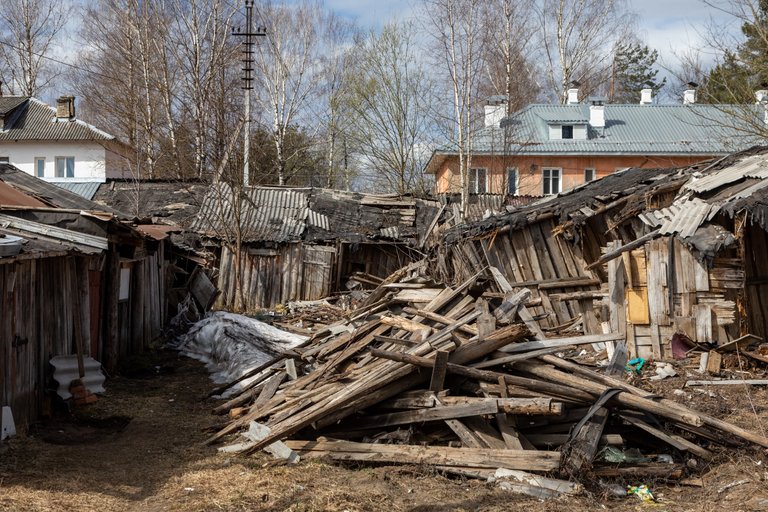 This layout is more familiar and cozy.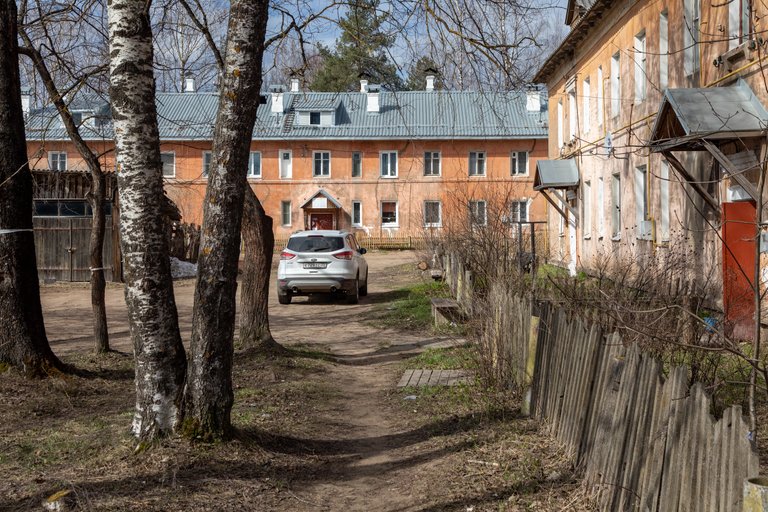 The shed is so huge that in places it forms garages with double doors.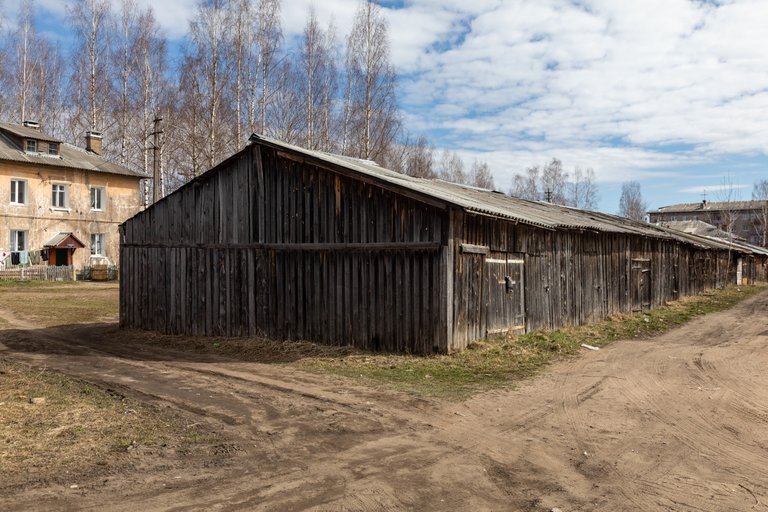 The facade of the main house is made with balconies.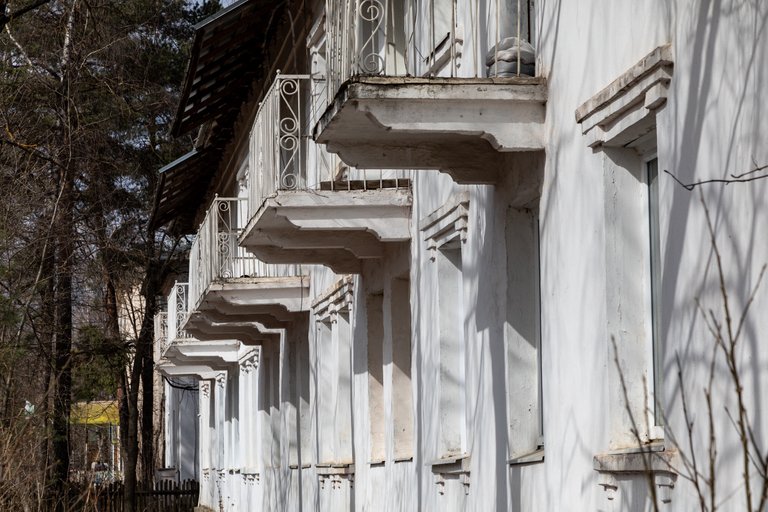 In general, Chagoda is an ordinary working village, but not boring like everyone else.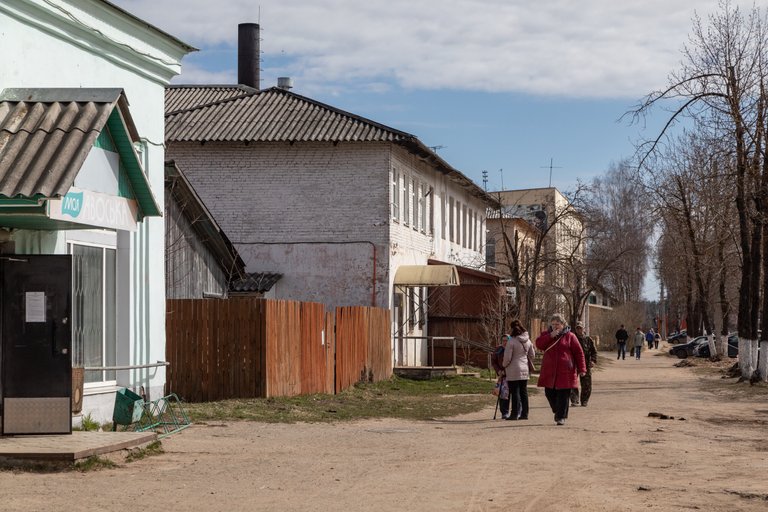 I really liked everything in Chagoda, except for the absence of the embankment as such.