Greetings to everyone in this community, this is my first post, by chance I found it and I found it interesting.
As you will see in the title I am a photographer and an architect, I come from one of the most dangerous countries in the world, so I come to help you with some tips, that if you get to be in a country with high crime, take them consider if they want to take pictures on the street.
Regardless of the style of photo you want to take on the street, I will give you my advice from experience in general and you choose which tips will serve you. First, you must be aware of the risks, as for example, when exposing the equipment to the public, there may be a temptation for a theft or persecution for it. Also understand that if a person is upset because you captured a photo without permission, it is their right to delete it and thus avoid problems. Be careful taking photos in private places, as you may have very little time to take them before they attract your attention, among others.
Here I will attach photos that I made that can be made in the street of different styles and things.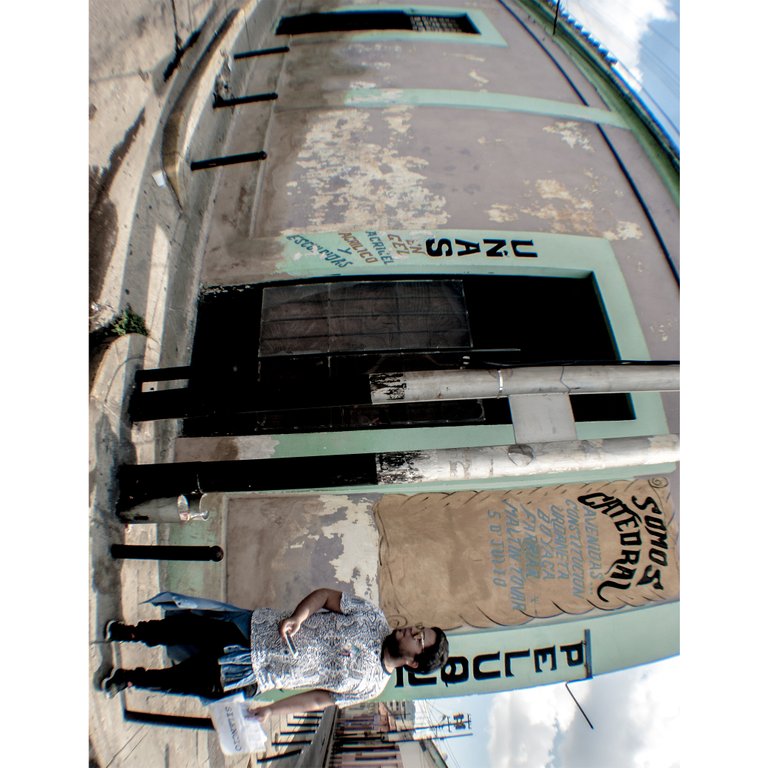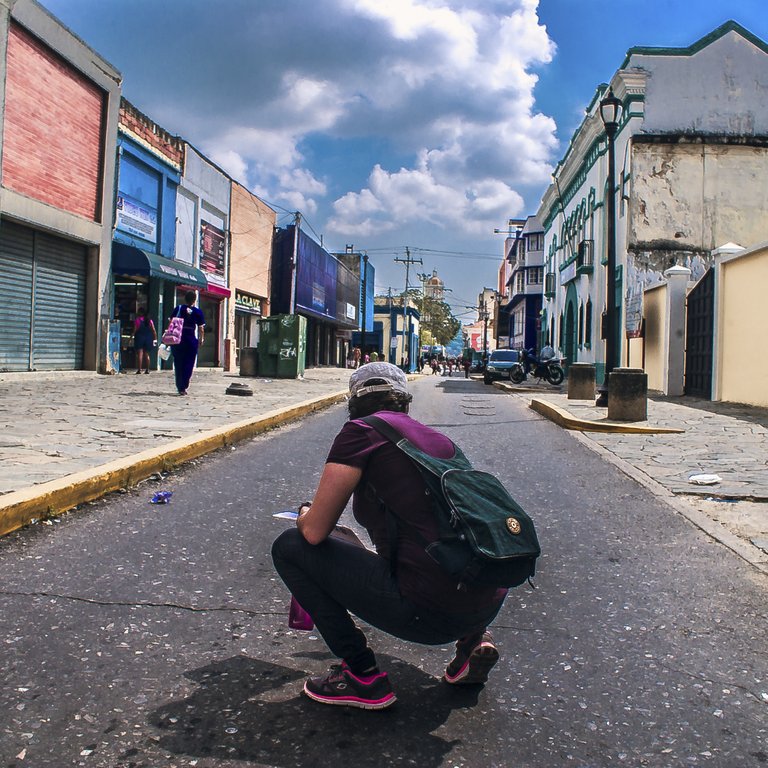 TIPS
When choosing the place you will go you must be aware that there are places more dangerous than others, therefore you have to minimize the risks as much as possible.
If you take photos in a lonely place, bring people, friends who accompany you, but not so that they see the photos, but also so that they are aware of the environment, for example if someone sees you suspicious or strange behaviors.
Be quick with what you will do and keep moving where possible.
Have the camera or phone settings ready to just press the shutter
Encourage the ability to frame a shot without looking through the phone or camera viewfinder
Display the equipment for photos only
Think presumption and minimize risks.
If you take photos by yourself on the street, you have to be constantly aware of your surroundings. Besides not being very exposed but neither in places alone.
So that you do not take a picture of everything, learn to have criteria in advance of what can be seen interesting and what is not, this will save you photos and time.
If you carry a camera, use a bag so you can put your equipment when you move
Dress in a way that will blend in with humble people around you.
If you notice anything suspicious, trust your survival instinct and move around making sure they don't follow you. You have to be aware that you cannot freeze in case of danger and if possible you have to try in advance to keep your distance from other people.
Taking these tips into account, I have managed to survive and have taken photos of architecture, social instances, models, among others. Despite that, I don't trust myself and currently I try as much as possible to avoid places that expose me more than I should, since I consider that in several experiences I have been lucky, and luck will not last forever, so I always remember that if My camera is stolen, in my country it is very difficult to save to replace the equipment, so I already avoid taking pictures on the street or photos of things that will not generate any profit.
And this friends is all for today's post, I hope you like it a bit and leave me your comment about what you think. Thanks and greetings to all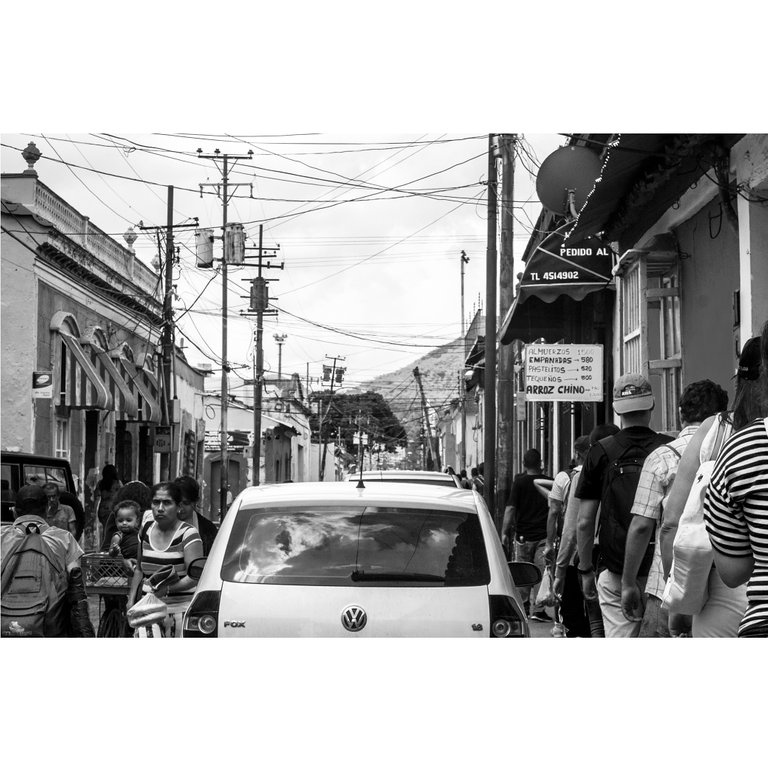 SPEAK SPANISH ### Saludos a todos en esta comunidad, este es mi primer post , por casualidad la encontré y me pareció interesante.
Como verán en el titulo soy fotografo y arquitecto, provengo de uno de los países más peligrosos del mundo, asi que vengo a ayudarles con unos tips, de que si llegan a estar en un país de alta delincuencia los tomen en cuenta si quieren hacer fotografías en la calle.
Independientemen del estilo de foto que quieras hacer en la calle, les dare mis consejos por experiencia en ambito general y ustedes eligen cuales tips le sirven. Primer ohay que estas consciente de los riesgos, como por ejemplo al exponer el equipo ante el público puede darse la tentación para un roboo persecución por este. También entender que si una persona se molesta porque capturaste alguna foto sin permiso, ella esta en su derecho de que la borres y tambien asi evitas problemas. Tengan cuidado de hacer fotos en lugares privados, ya que puede que cuenten con muy poco tiempo para hacerlas antes que les llamen la atención, entre otros.
Aquí anexare fotos que hice que se pueden hacer en la calle de distintos estilos y cosas.
TIPS
Al elegir el lugar que iras debes ser consciente que hay lugares más peligrosos que otros, por lo tanto hay que minimizar los riesgos lo más posible.
Si haran fotos en un lugar solitario, lleven personas, amigos que los acompañen, pero no para que vean las fotos, si no tambien para que esten pendientes del entorno, por ejemplo si alguien te ve sospechoso o conductas extrañas.
Ser rápido con lo que harás y mantenerte en movimiento en lo posible.
Tener la configuración de la cámara o teléfono ya lista para sólo pulsar el obturador
Estimulen la habilidad de encuadrar la toma sin tener que mirar por el telefono o el visor de la cámara
Expongan el equipo sólo para las fotos
Piensa en la presituación y minimiza riesgos.
Si hacen fotos uds sólos por la calle, tienen que estar constantemente pendientes de su alrededor. Además de no estar muy expuestos pero tampoco en lugares sólos.
Para que no vayas tomandole foto a todo, aprende a tener criterio con antelación de lo que se puede ver interesante y lo que no, esto te hará ahorrar fotos y tiempo.
Si llevas cámara usa un bolso para que metes el equipo cuando te desplaces
Vistete de una manera que te camufles con personas humildes de tu entorno.
En caso de notar algo sospechoso, confia en tu instinto de supervivencia y muevete de lugar asegurandote que no te sigan. Hay que estar consciente que no te puedes congelar en caso de peligro y en lo posible hay que intentarcion antelación de guardar distancia con las demás personas.
Teniendo en cuenta estos tips he logrado sobrevivir y haber realizado fotos de arquitectura, instancias sociales, modelos, entre otros. A pesar de eso, no me confío y actualmente intento en lo posible de evitar lugares que me exponen más de lo debido, ya que considero que en varias experiencias e tenido suerte, y la suerte no me durará por siempre, entonces siempre recuerdo que si me roban la cámara, en mi país es muy complicado ahorrar para lograr reponer el equipo.Por ello ya evito en lo posible de hacerfotosen la calle o fotos de cosas que no me generaran ningún lucro.
Y este amigos es todo por el post de hoy, espero que les gustara un poco y dejenme su comentario de que les pareció. Gracias y saludos a todos