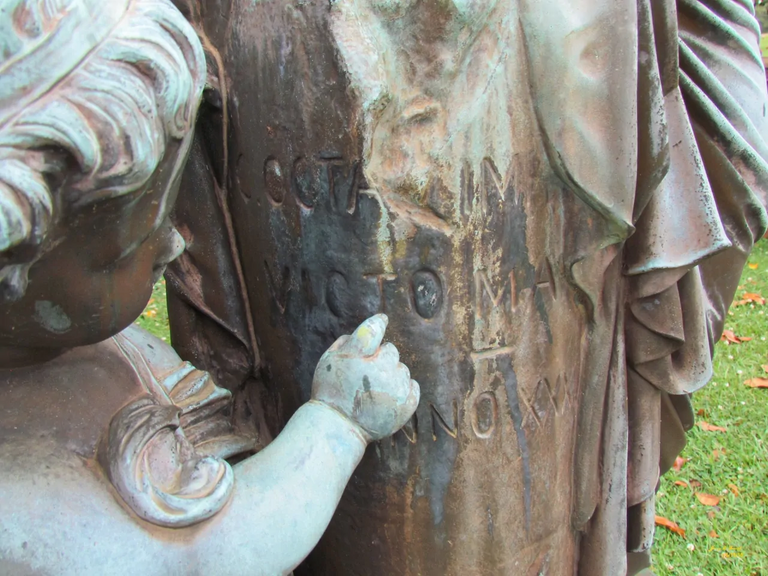 Disclaimer!
I may have made a post about this cemetery sometime back, the above image was for sure used in a post from 2018.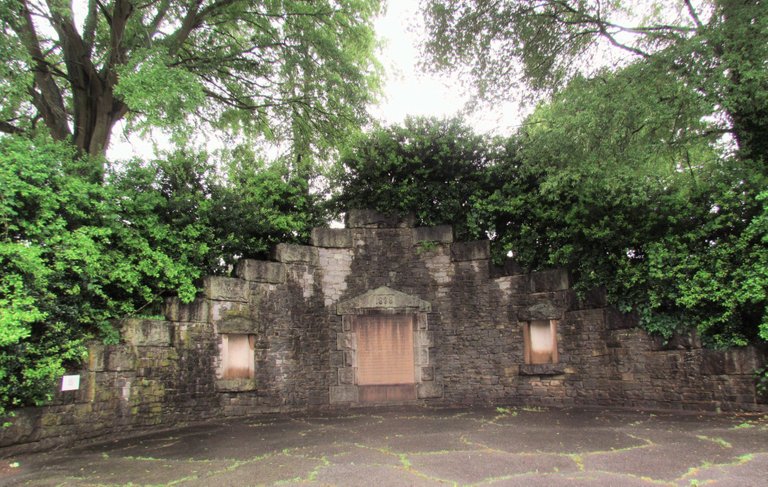 Westview Receiving Vault.
Built in 1888 when the cemetery was 4 yrs old. Dimensions: Length 25 ft, Width 30 ft, height 18 ft.
Normal capacity 36.
Until the early 20th century, Roads through the cemetery were often impassable in winter, when Ice, Snow and mud bogged down the Horse Drawn Hearses.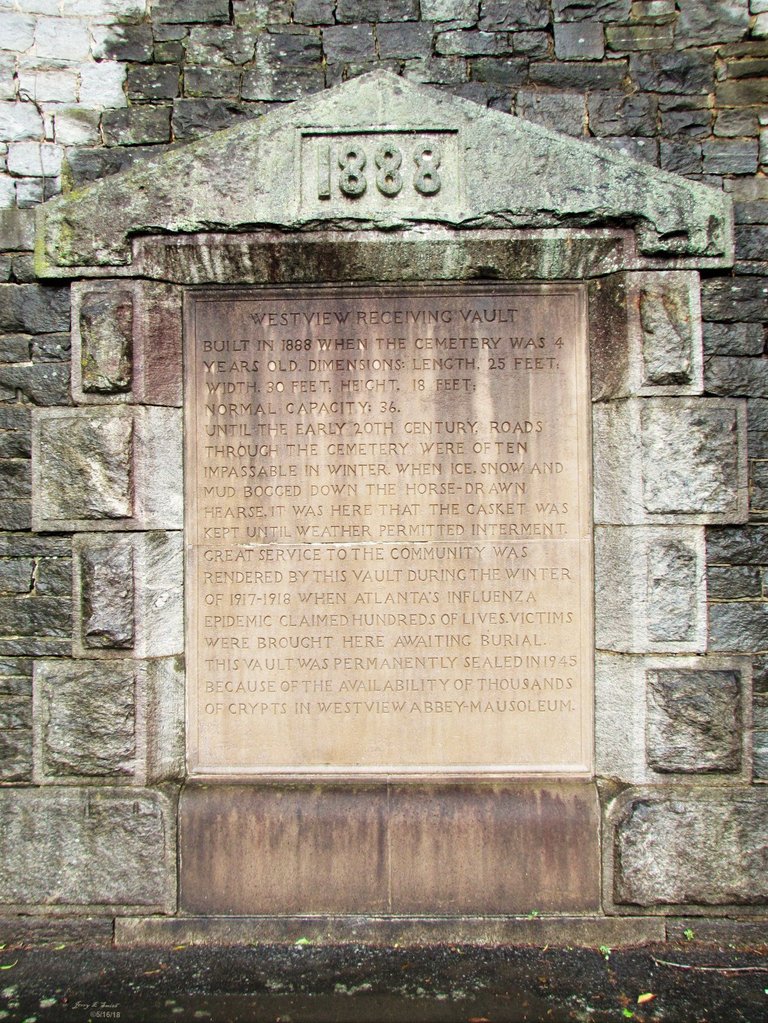 It was here that the caste was kept until weather permitted interment.
Great Service to the community was rendered by this vault during the winter of 1917-1918 when Atlanta' Influenza epidemic claimed hundreds of lives. Victims were brought here, awaiting burial.
This Vault was permanently sealed in 1945 because of the availability of thousands of crypts in the the Westview Abbey Mausoleum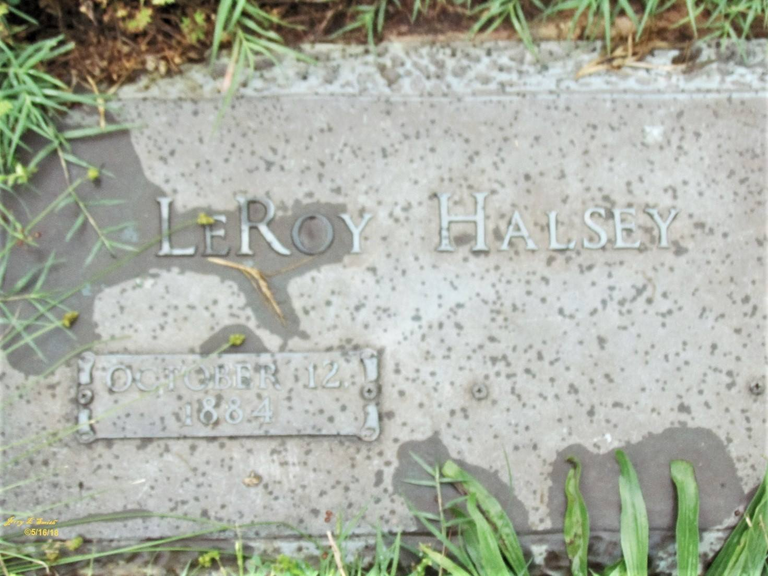 ↑Brother Halsey is either buried somewhere else, or is the worlds oldest man.↑
There are themed areas of the cemetery. This is "The Last Supper". My information guy said that there used to be a 'reflecting pool' in front of this monument, where people tossed in coins.
He said that maintenance of it and cracking of the foundation(causing leaks) were probably the reason for its removal.

I couldn't figure this crenelated tower out.
The guy said that at one time, they were considering making this whole area a city unto itself. There was a small lake at the back for water, they produced their own power (how, he didn't say) and this tower was used to heat water for steam heat for the buildings around the place.
I went all the way round the base, no inscriptions or plaques, a couple of doors bolted or bricked shut were all there was.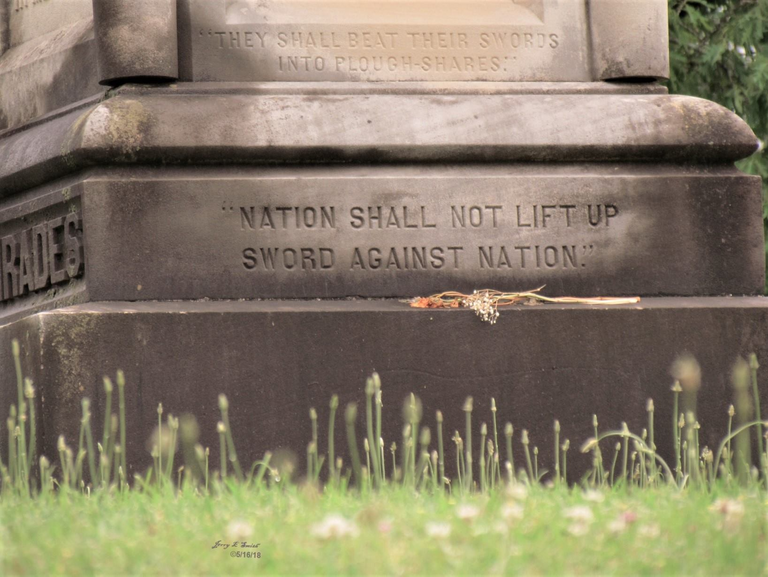 ↑This↑ is at the base of the first and most imposing monument to me, almost an obelisk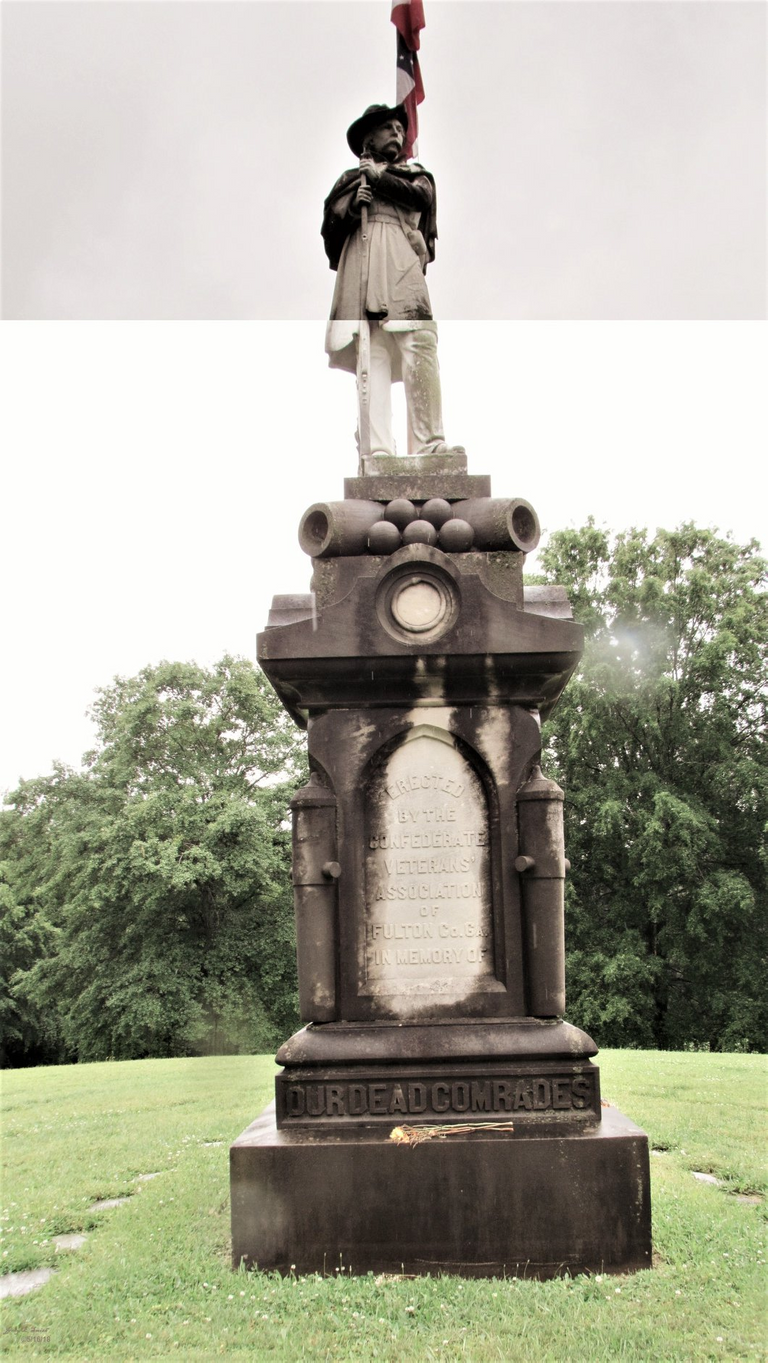 I couldn't get it all in one shot, so I had to splice them together to get top and bottom.
"They shall beat their Swords into plough shares"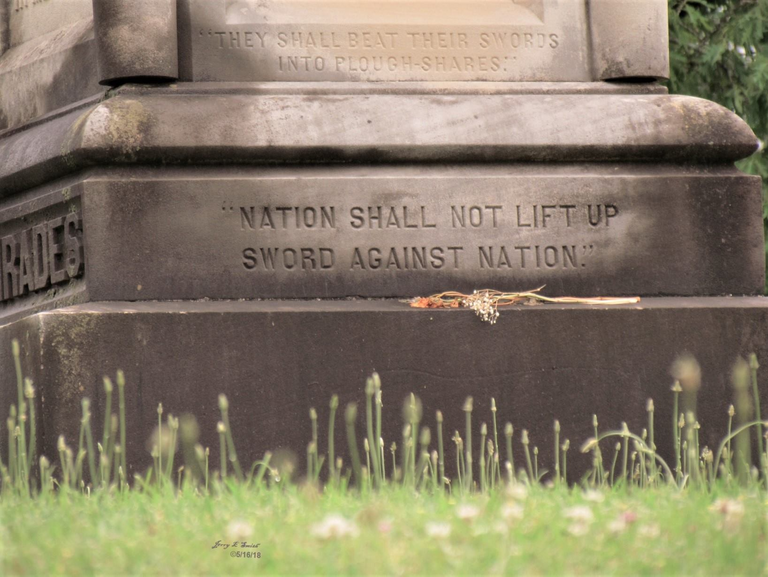 All those things inset in the grass, are Confederate Headstones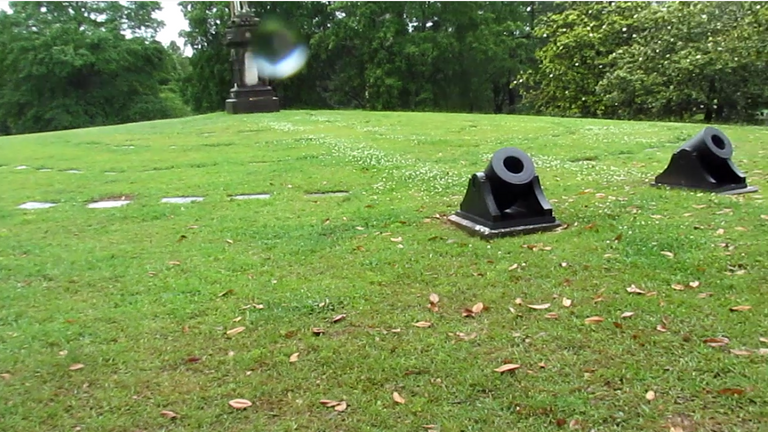 ↑This is a screen snip from a video I took of that statue, you can see it behind the raindrop on my lens.
There are grave/headstones arranged in concentric circles around the base, those are real Mortar Cannons, and there were balls of shot around this are as well.
There are 6 rings of headstones.
Luckily, mine is not one of them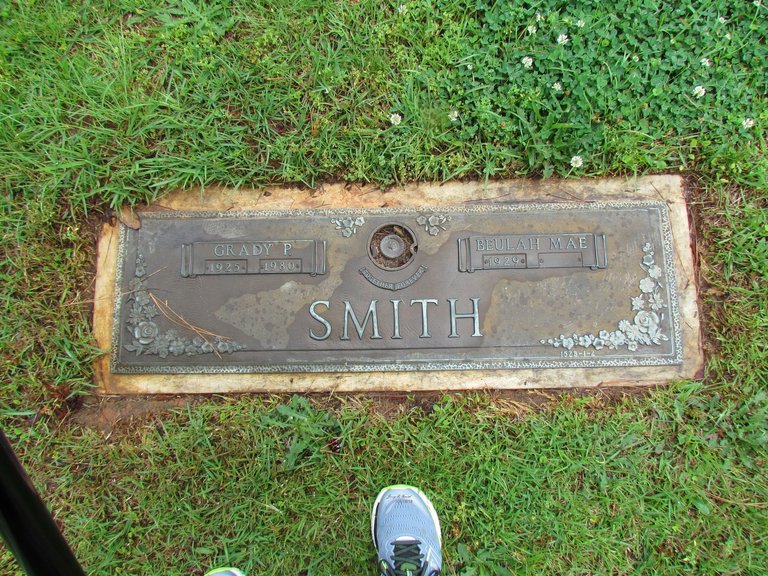 "Urban Exploration-Westview Cemetery"

by
Jerry E Smith
©05/16/2021
All images are mine, taken on
May 16, 2018