ANOTHER AIRFIELD
It's been a long time since I've been to a rocked-out Russian airfield. So it's been over a week since I've been there. I was almost getting withdrawal symptoms.
Ich war lange nicht mehr auf einem abgerockten Russenflugplatz. Also seit über einer Woche nicht mehr. Ich bekam schon fast Entzugserscheinungen.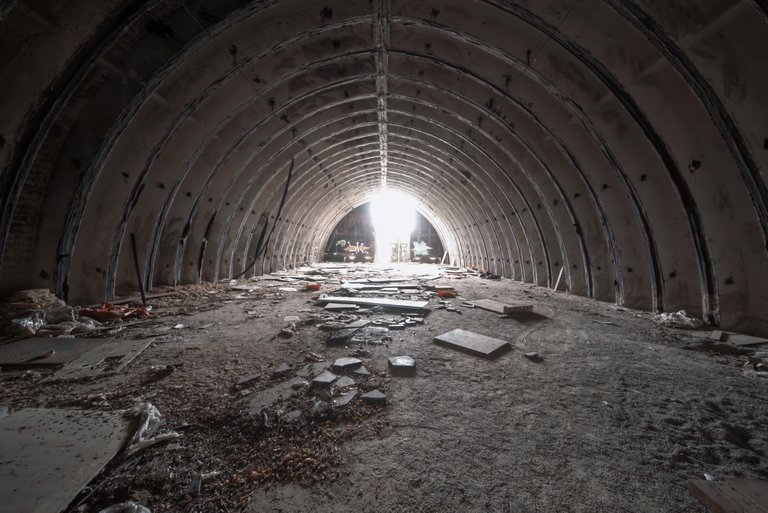 There were 61 airfields of the Soviet armed forces (GSSD) on the territory of the GDR. No, I didn't make a typing error, sixty-one. Most of them were airfields of the German Air Force, which were taken over by the Soviet Army after the end of the Second World War.
Auf dem Gebiet der DDR gab es 61 Flugplätze der sowjetischen Streitkräfte (GSSD). Nein, ich hab mich nicht vertippt, einundsechzig. Meist waren das Flugplätze der Deutschen Luftwaffe, welche von der Sowjetarmee nach dem Ende des Zweiten Weltkrieges übernommen wurden.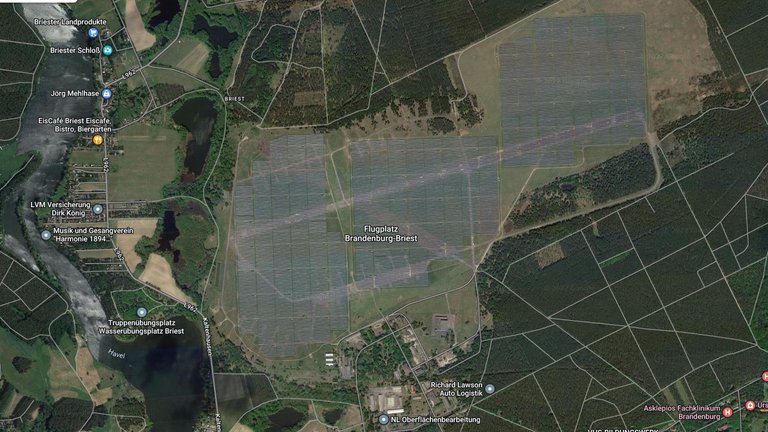 Source/Quelle: Google Maps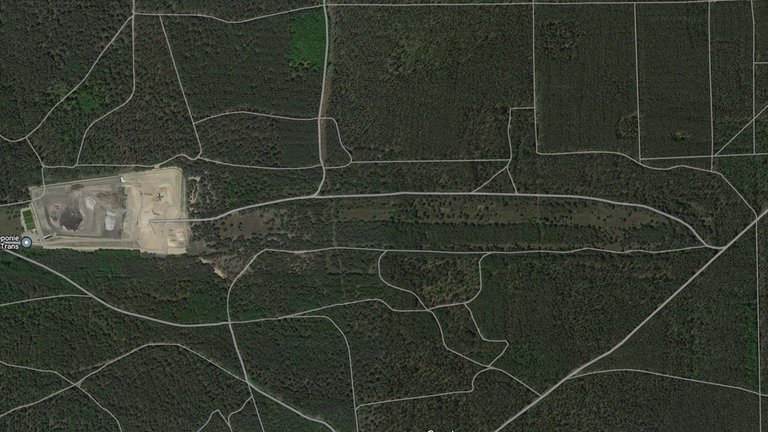 Source/Quelle: Google Maps
In 1994, all Russian troops left Germany. Some of the airfields are still in operation. Some are still used for military purposes, but some airfields are also used for civil aviation. Some airfields have been abandoned to their fate. Nature has largely reclaimed these areas. Large solar plants have been erected on some airfields.
Im Jahr 1994 sind alle russischen Truppen aus Deutschland abgezogen. Einige der Flugplätze sind weiterhin in Betrieb. Teilweise weiterhin militärisch genutzt, einige Fluplätze aber auch für die zivile Luftfahrt. Einige Flugplätze wurden ihrem Schicksal überlassen. Die Natur hat sich diese Areale weitestgehend zurück erorbert. Auf einigen Flugplätzen wurden große Solaranlagen errichtet.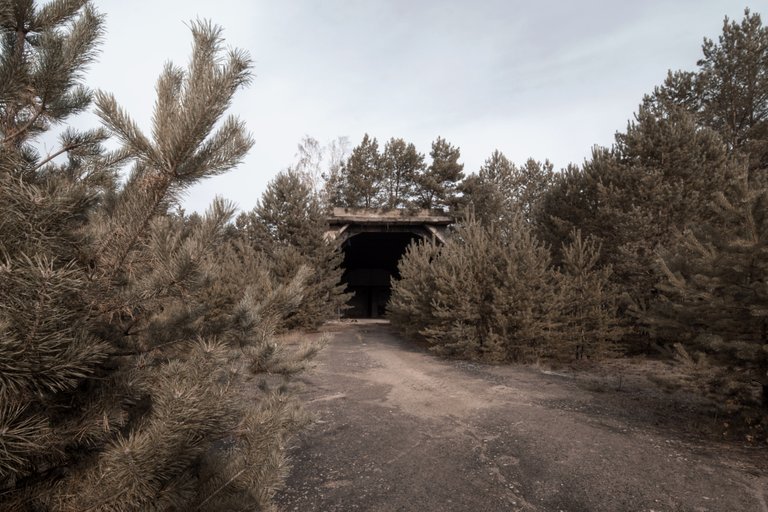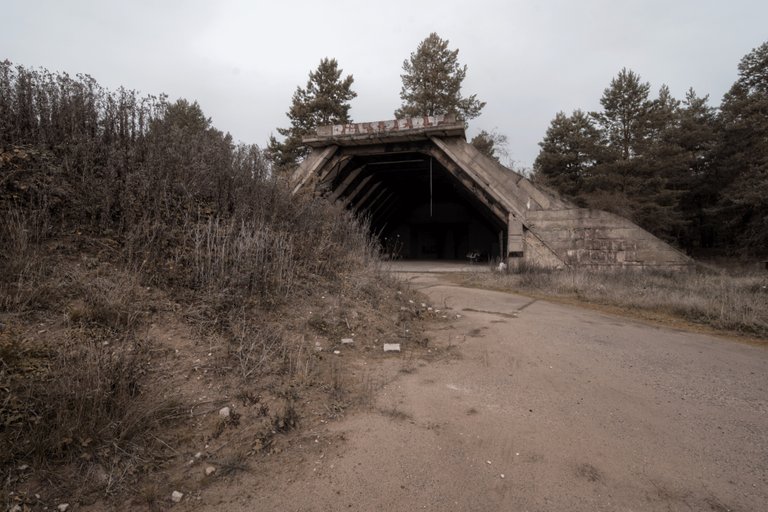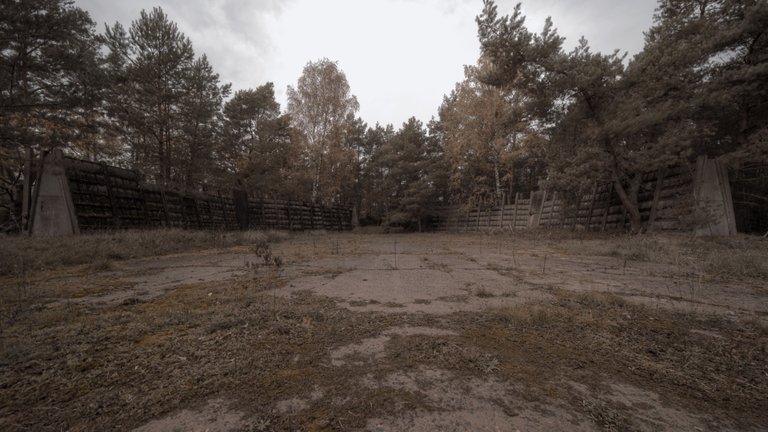 The main reason for my trip was to find new locations for light painting. Hangars are well suited for this. It is dark in the hangars. And when it rains, you usually stay dry. Yesterday's excursion was a bit sobering, though. There were originally 24 hangars on the site. Some have been demolished. Many of them are used to store building materials, and most of them are closed off with a fence. So they are not suitable as a backdrop for light painting. Only one of the large hangars is suitable. However, a large pile of sand was dumped in front of it. So it is not possible to set up the camera in front of this hangar.
Der Hauptgraund für meinen Ausflug war, neue Locations für das Lightpainting zu finden. Hangars sind ja gut dafür geeignet. In den Hangars ist es dunkel. Und wenn es regnet bleibt man meist trocken. Der Ausflug von gestern war allerdings etwas ernüchternd. Auf dem Gelände gab es ursprünglich 24 Hangars. Einige wurden abgerissen. In vielen lagert irgendwelches Baumaterial, meist sind diese Hangars auch mit einem Zaun verschlossen. Somit kommen sie nicht als Kulisse für Lightpainting in Frage. Nur einer der großen Hangars kommt dafür in Frage. Allerdings wurde vor diesem ein großer Haufen Sand abgekippt. Man kann also die Kamera nicht vernünftig vor diesem Hangar aufstellen.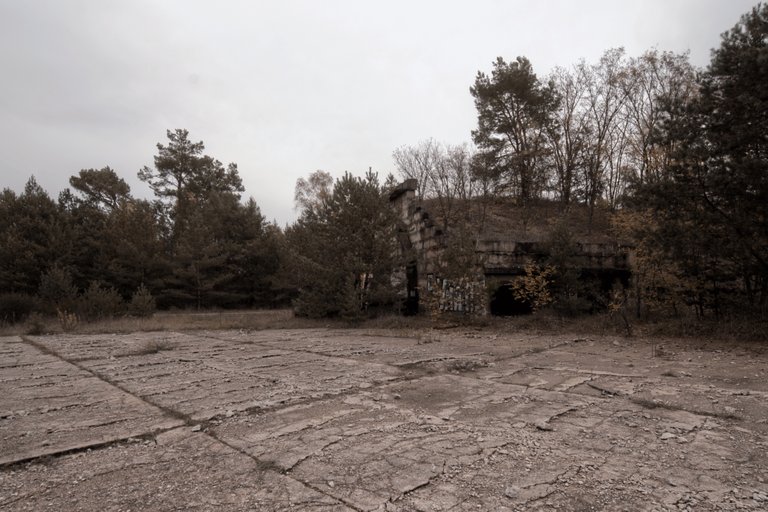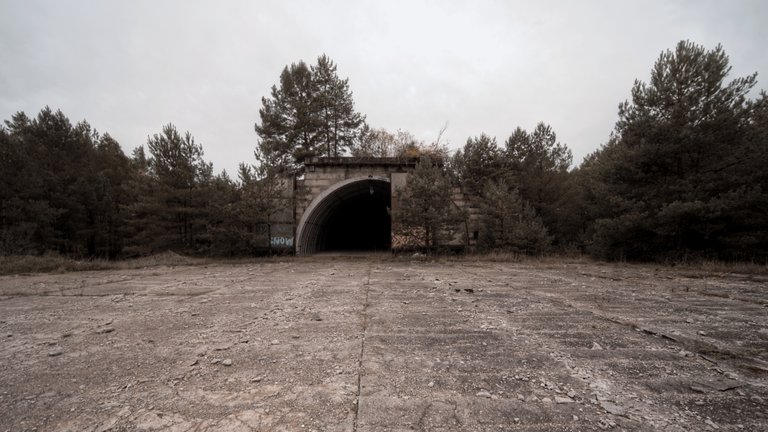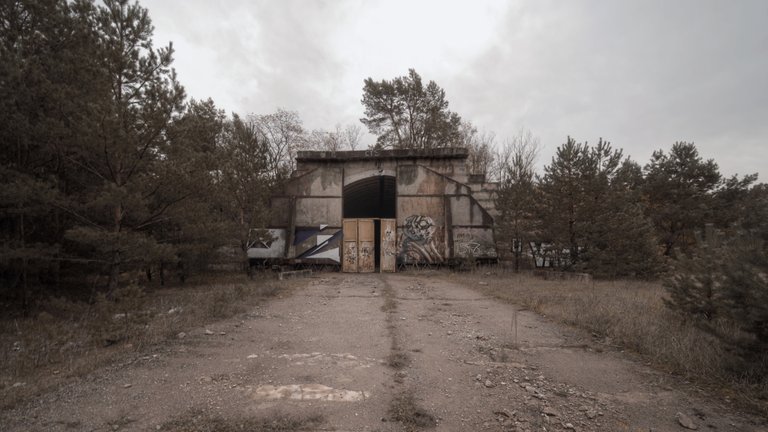 In addition to the large hangars, there are four smaller hangars on the site. Due to their semicircular shape, these are also well suited as a backdrop. One of the hangars housed the command post. In the meantime, a lot of bats live there.
Neben den großen Hangars stehen auf dem Gelände noch vier kleinere Hangars. Durch die halbrunde Form sind diese ebenfalls gut als Kulisse geeignet. In einem der Hangars war der Befehlsstand untergebracht. Mittlerweile wohnen dort sehr viele Fledermäuse.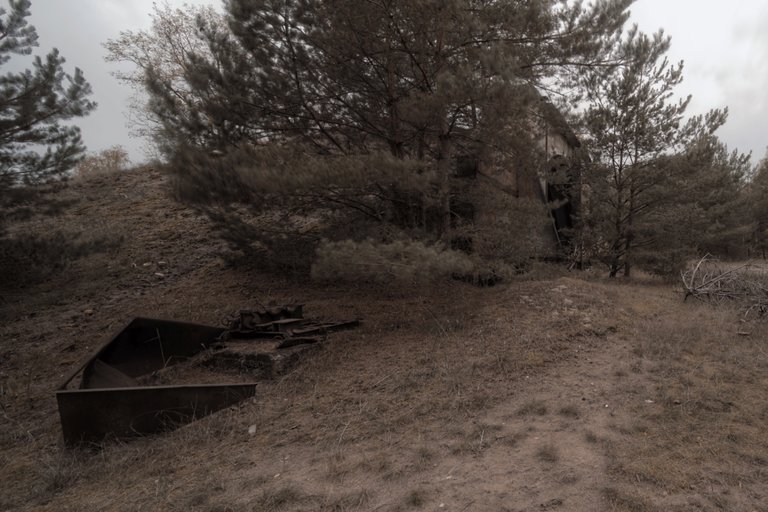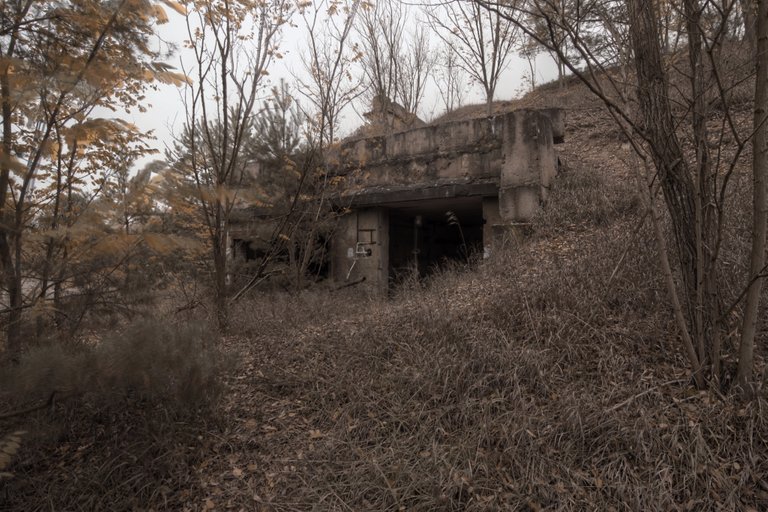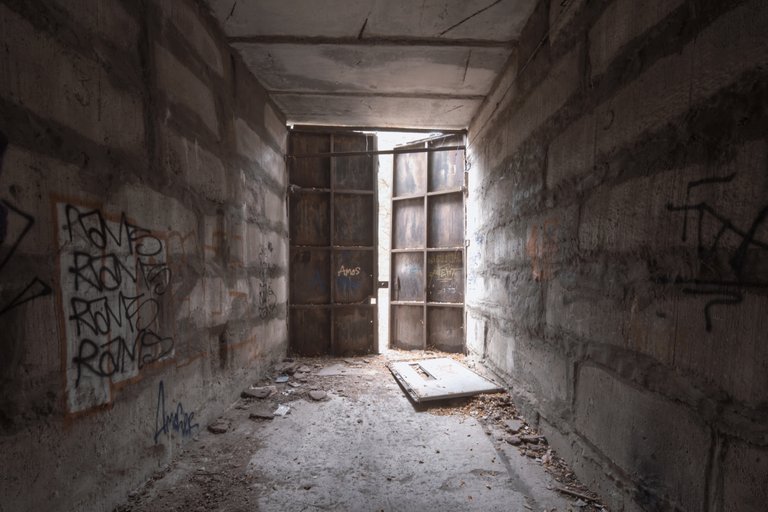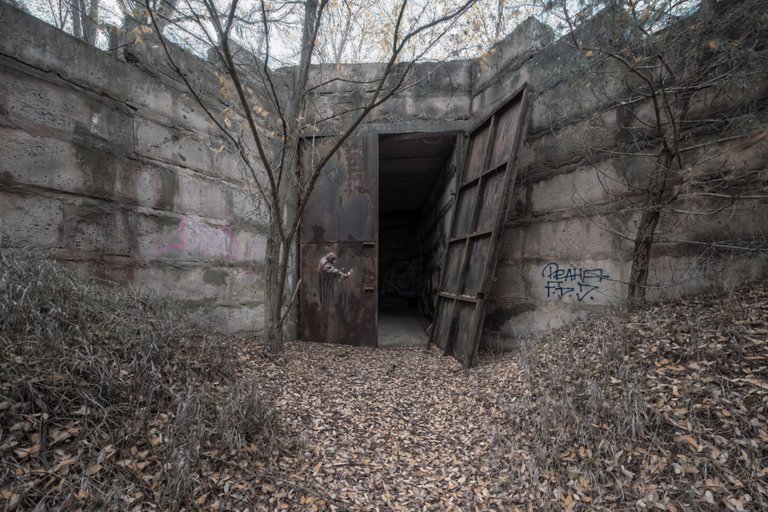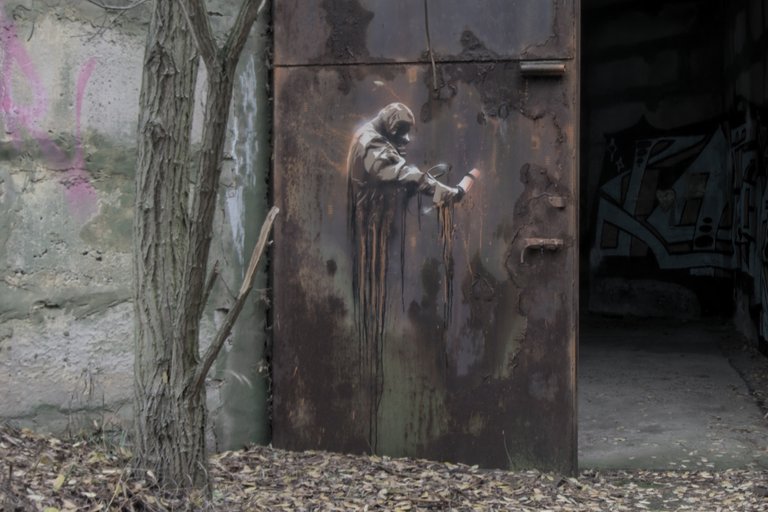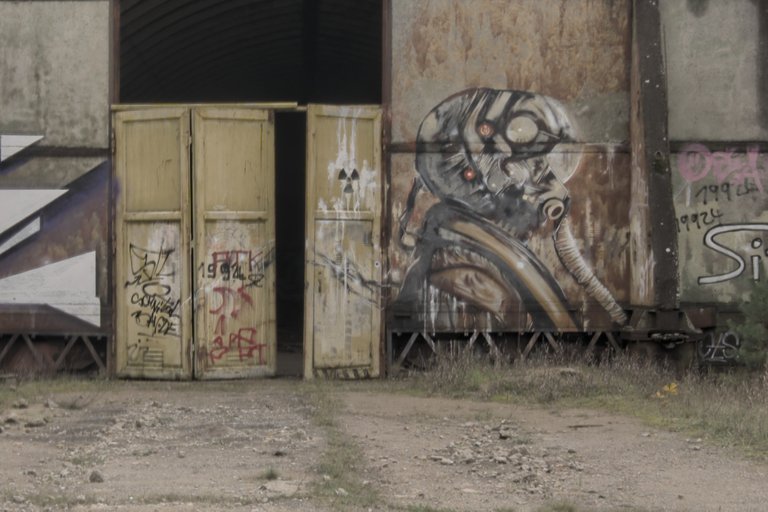 The Berlin artist Plotbot Ken has donated two paintings to one of the hangars. Even after all these years, they still look good.
Einem der Hangar hat der Berliner Künstler Plotbot Ken zwei Bilder spendiert. Auch nach den vielen Jahren sehen die immer noch gut aus.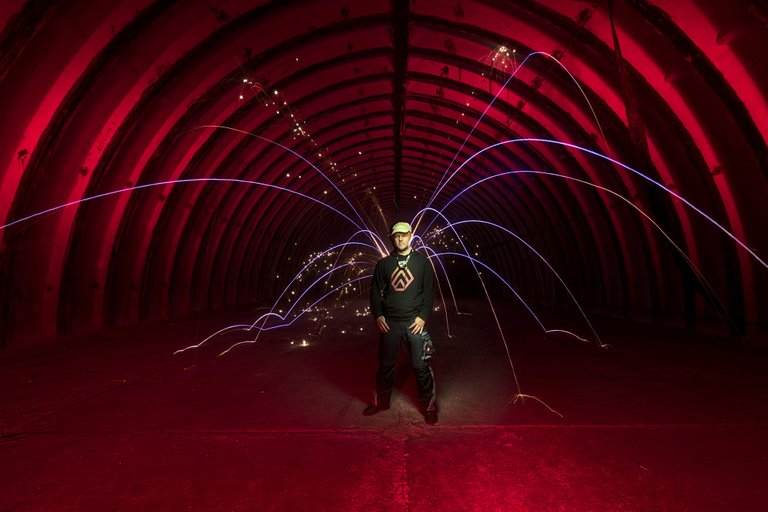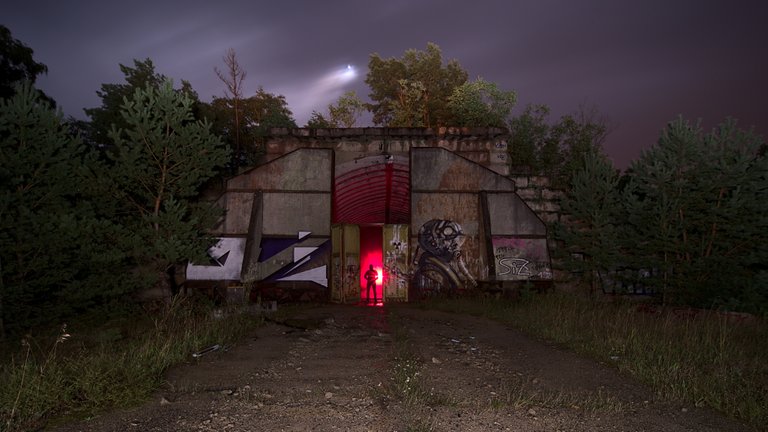 Last year we were in these hangars several times at night. We will probably go there again soon. And until then, I'll explore the 42 airfields I haven't been to. 🤣 No, I'm just kidding. Even I can't digest so many rocked-out Russian airfields.
Im letzten Jahr waren wir schon mehrmals nachts in diesen Hangars. Wahrscheinlich fahren wir demnächst nochmal dorthin. Und bis dahin erkunde ich die 42 Flugplätze, an denen ich noch nicht war. 🤣 Nein, ich mach nur Spaß. Soviele abgerockte Russenflugplätze kann selbst ich nicht verdauen.

WHAT IS LIGHT PAINTING?
Light painting is a unique form of art. The darkness is illuminate by the artist with diverse light sources and light traces are paint into the picture with various light tools. Various techniques are use, such as camera rotation or other movements of the camera during the exposure. The creative possibilities are almost unlimited. All the pictures were taken during one single exposure. Apart from denoising, sharpening, cutting and possibly adjusting the white balance, the pictures are not processed on the computer.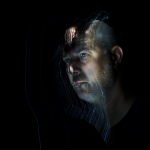 LICHTKUNSTFOTO
If you like my art visit www.lichtkunstfoto.de for more Light Art Photography and informations about Light Painting. Join me on Flickr Twitter



For more great Light Art Photography, Light Painting and inspiration check these light painters: @marlasinger666 @fadetoblack @fastchrisuk @dawnoner @oddballgraphics @martbarras @stepko @rod.evans.visual @yo-hoho @maxpateau @gunnarheilmann @neilru75 @maximepateau @ryuslightworks @lightstabeu @candelart @lacelight

WE ARE LIGHT PAINTERS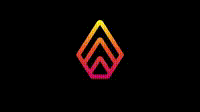 To help and support the LightPainters community here on Hive I would appreciate your delegation of HivePower. Any amount is appreciated. It does not require much to get started, we are happy for any gesture. @lightpainters
How to delegate?
Delegate 50HivePower, [50HP]
Delegate 250HivePower, [250HP]
Delegate 500HivePower, [500HP]
Delegate 1000HivePower, [1000HP]
All the Hive Power will help to upvote the artist's contribution as part of the LightPainters community.