Schools are not one of my favourite explores. They tend to be large, rambling, and samey. That saying you never know what to expect when entering any kind of building that is presumably empty.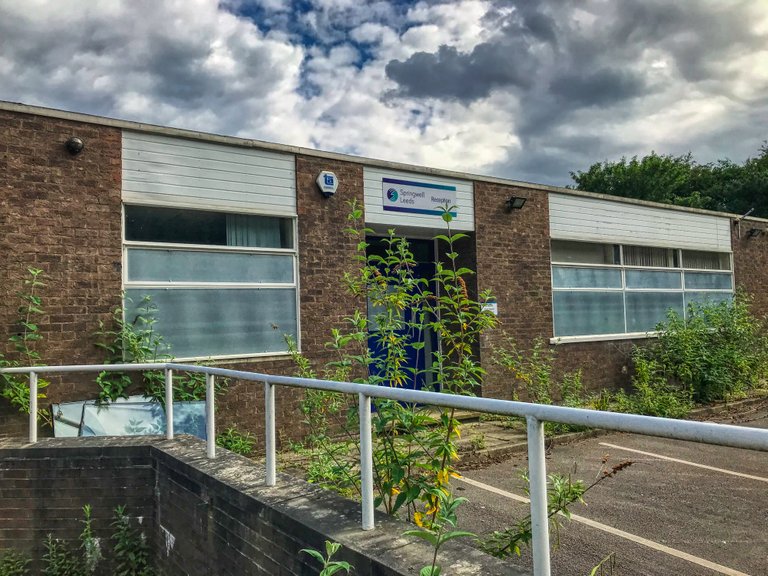 From the first few minutes of entering Springwell School, we knew there was someone else inside. @dizzydiscovery always gets a little nervous, but I just assume it's 'other explorers' and ignore the sounds of crunching glass, banging doors, and muffled chatter.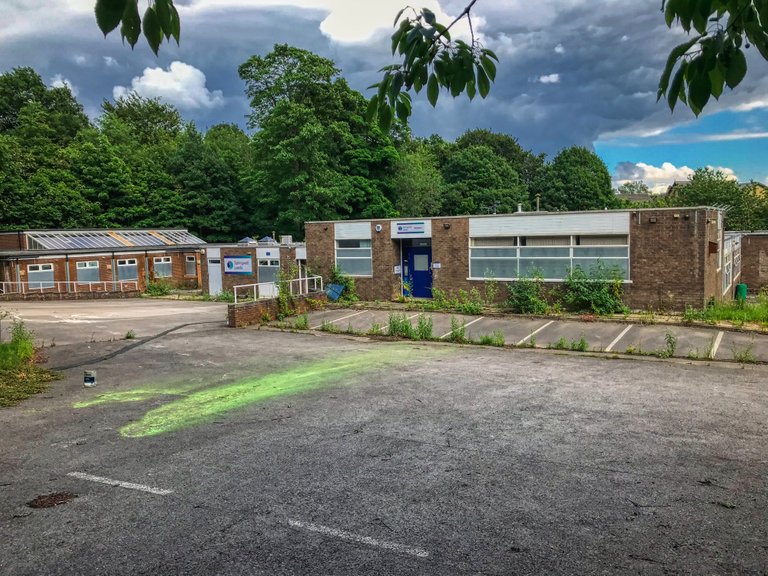 Information regarding Springwell School was sparse and I struggled to find much, relying on scraps of info other explorers had found after their experience.
Springwell Leeds is an educational facility part of the Springwell School group. It was established in September 2016, and originally had 6 sites which served the whole of Leeds.
Newer facilities in Leeds North and Leeds South were constructed in 2017, and the site closed in early 2018, with the last day for students and faculty being Tuesday 27th March 2018.
How much of this is fact I don't know? To establish a school and then 2 years later abandon it makes little sense to me. The building looks like it hails from the '60s or 70's looking at the design and couldn't have been anything other than a school.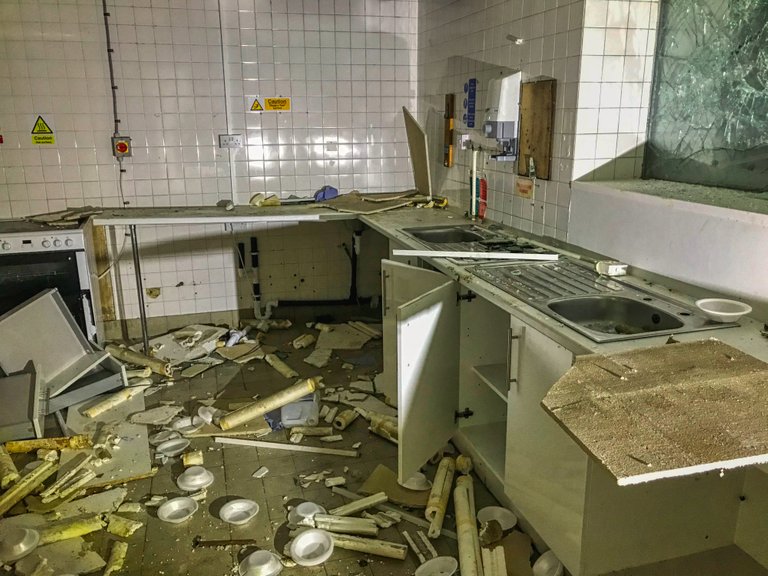 If it has only been empty for 2 years then it has fared particularly badly. On entering, I noticed massive amounts of vandalism everywhere I looked.
It wasn't long before we found the source of the 'other explorers, and it was quite a shock.
A load of kids, between the ages of 10 to around 16 were sitting in a large room and went deathly quiet when I poked my head in to say 'hello'.
There must have been 20 of them, and all eyes were on me in an instant.
'Alright…, I'm not here to bust you, just carry on doing your stuff', I said, or something along those lines.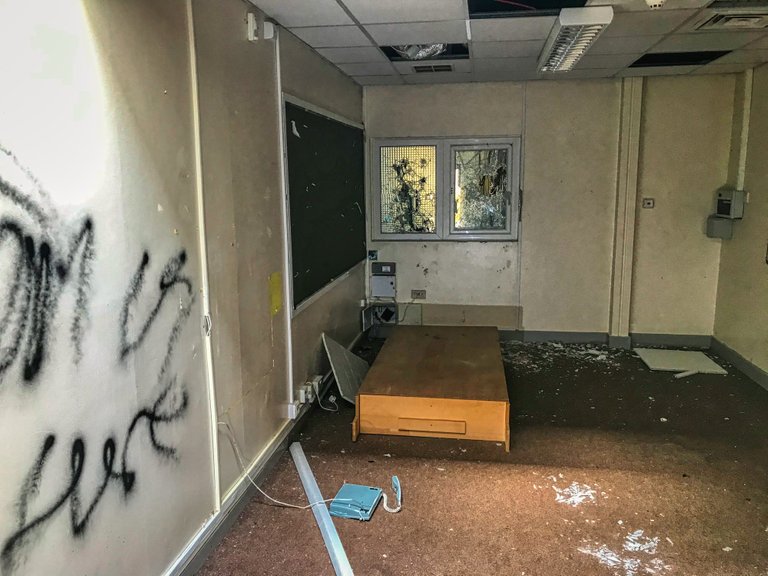 The noise levels resumed and we left them alone after we explained we were Urban Explorers. Fortunately, this hobby of mine is popular amongst the young, and I said the right thing.
It could have turned into a 'Lord of the Flies' scenario with me being overpowered, tied up and slowly turned and boiled alive in hot oil. I had lived to tell another tale.
@dizzydiscovery mentioned they gave him a little abuse, but I heard nothing other than mutterings. We left the room as quickly as possible to resume the exploration.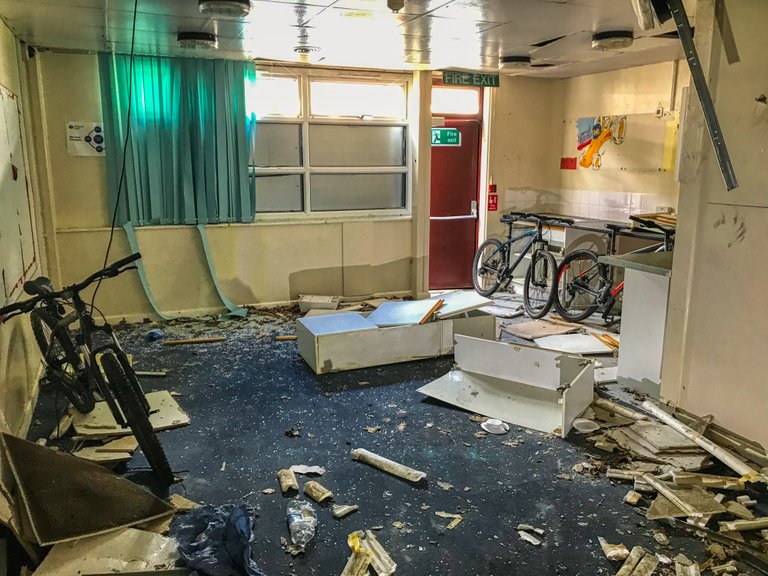 An adjoining room contained several bikes, presumably belonging to the throng of kids.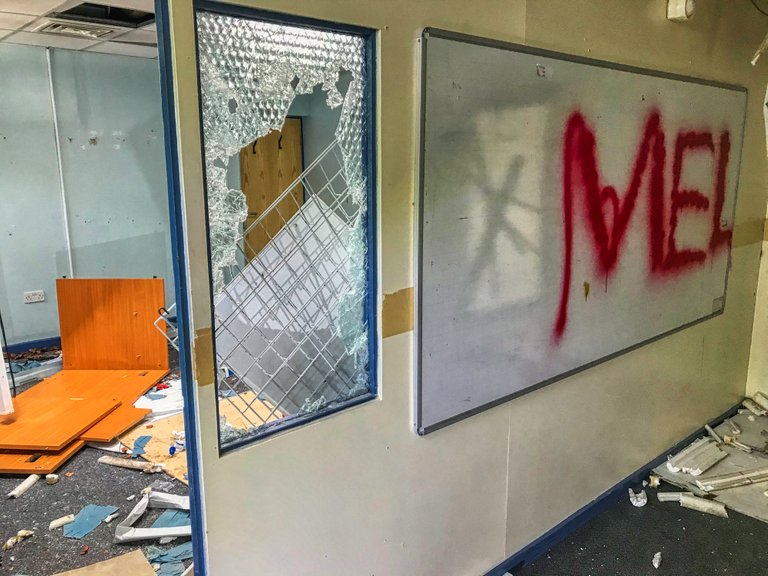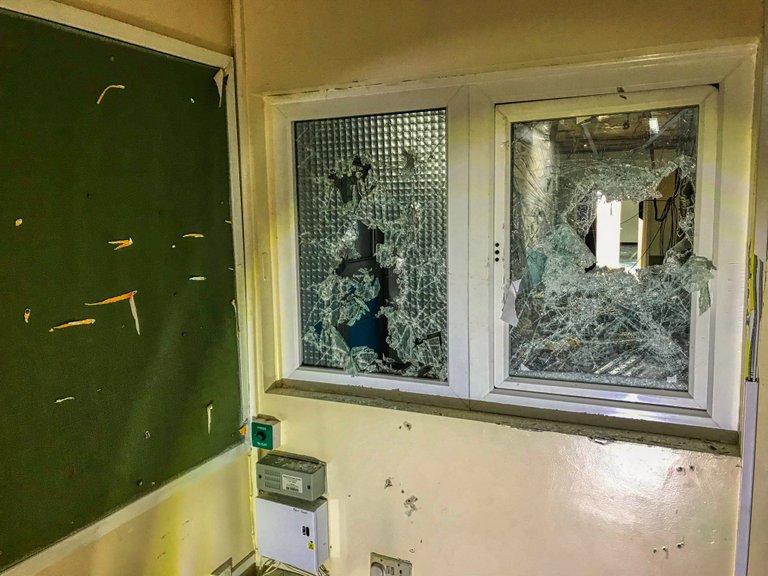 Finding anything of interest in Springwell School was always going to be a challenge as it was so wrecked.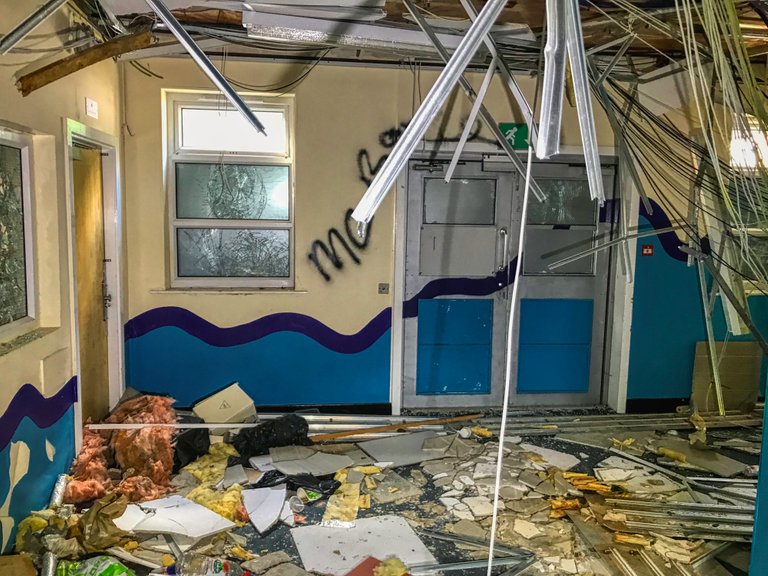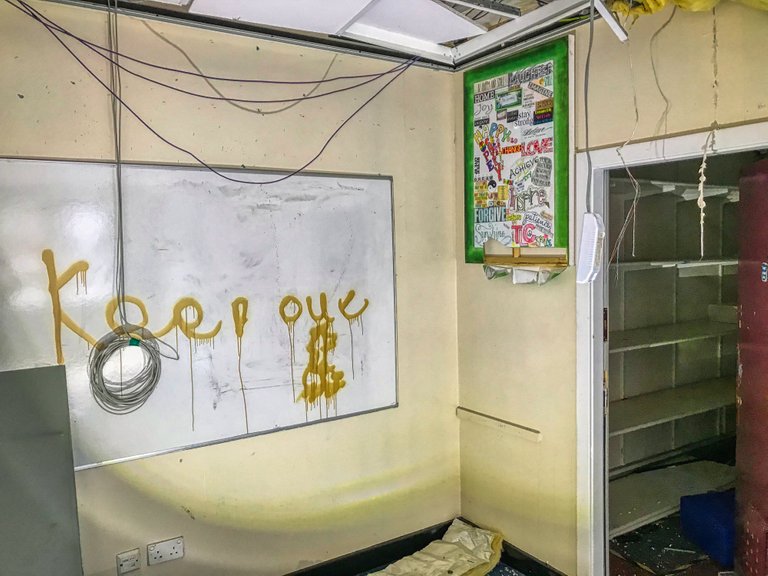 At least there was some evidence that was a school once, a whiteboard, and some miscellaneous signs on some walls.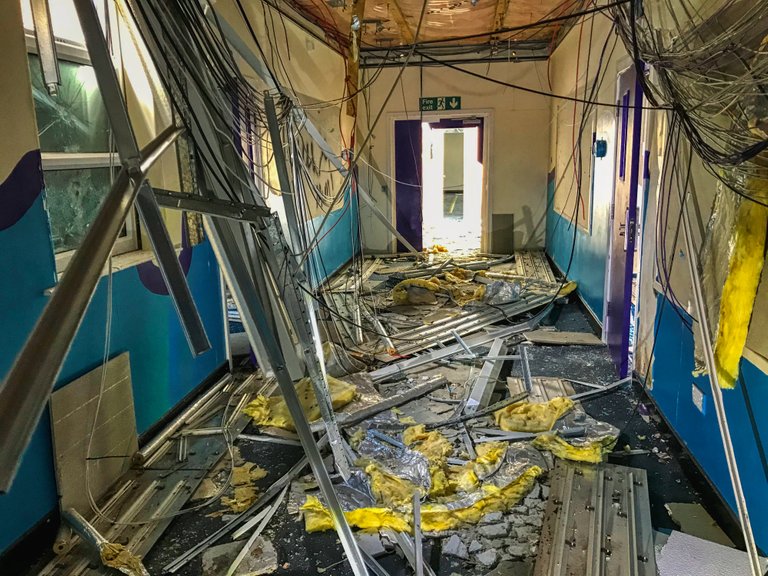 The roof had been ripped down, presumably so thieves could steal all the copper piping.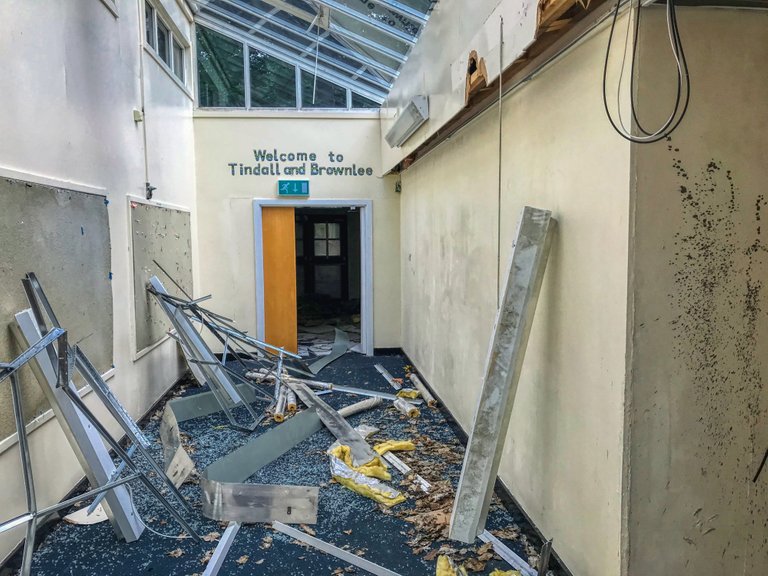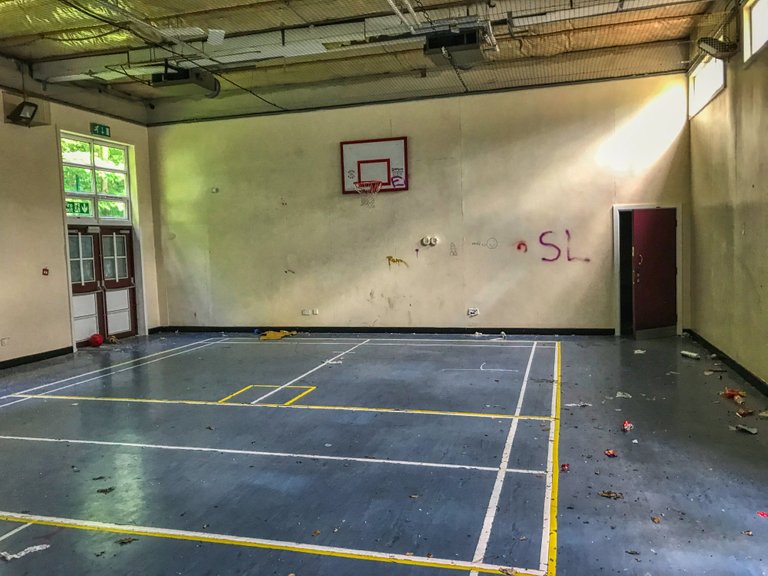 The gym was a little more intact and even contained an old basketball. We did try and hoop a few balls while in here.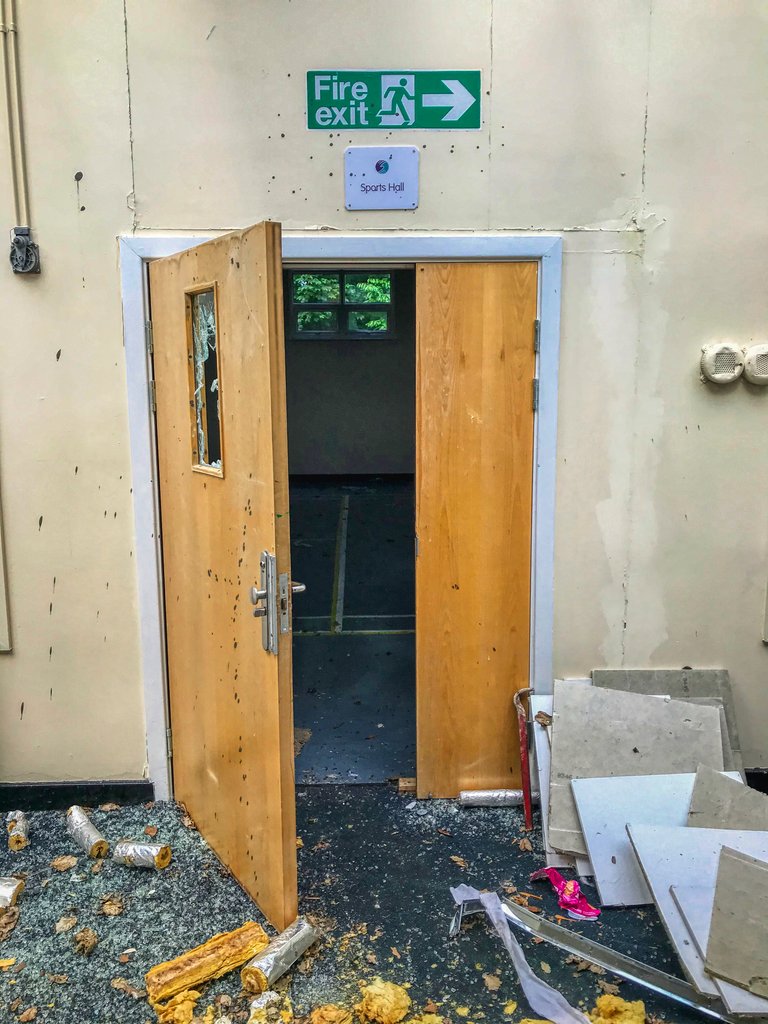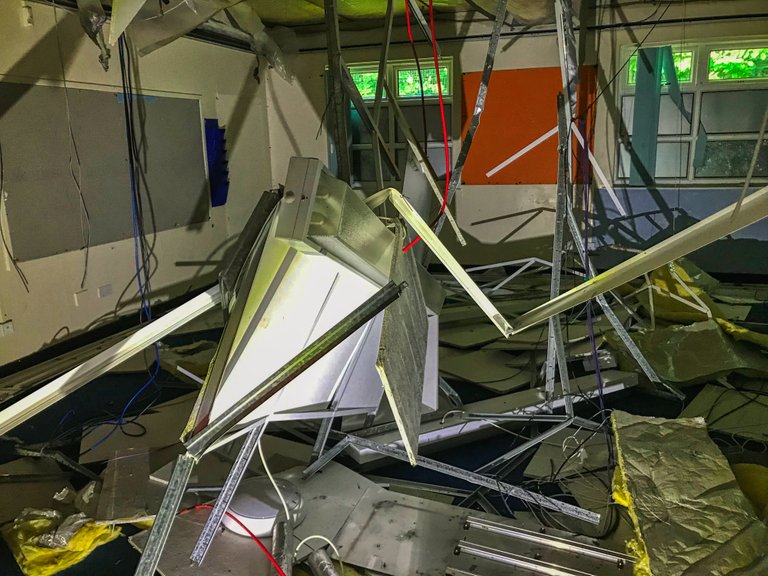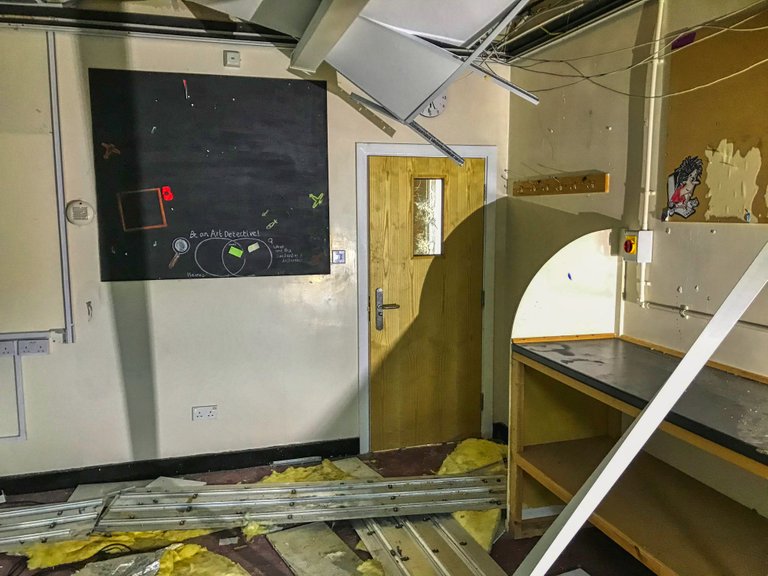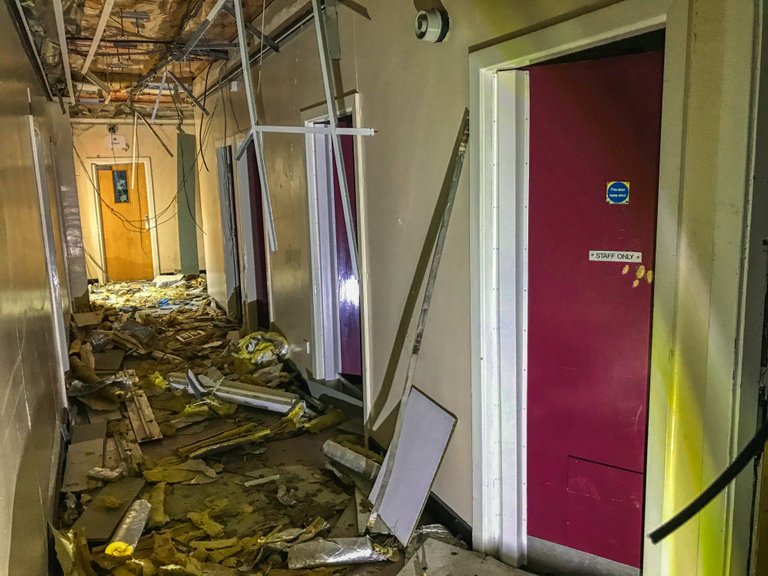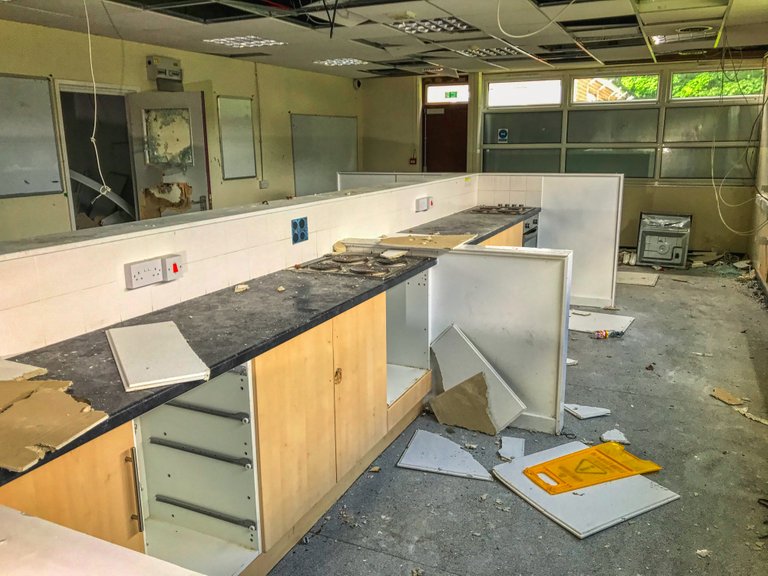 This room has a built-in oven attached to the table, presumably for cooking lessons. We called it 'Domestic Science' in my schooldays, and if you were a boy then you were a big sissy, and got bullied for being in a 'girls class'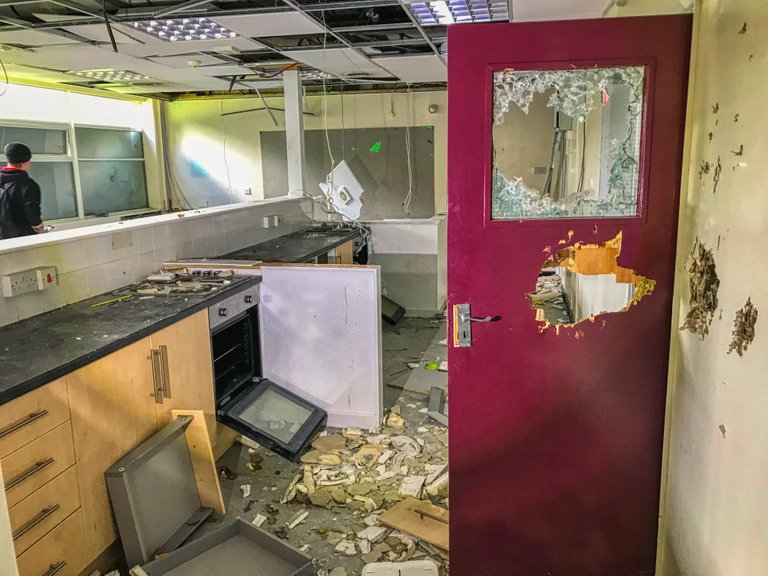 That 'dodgy looking bloke' is another explorer who joined us for this one; he usually solos but was glad for the protection of numbers on this one.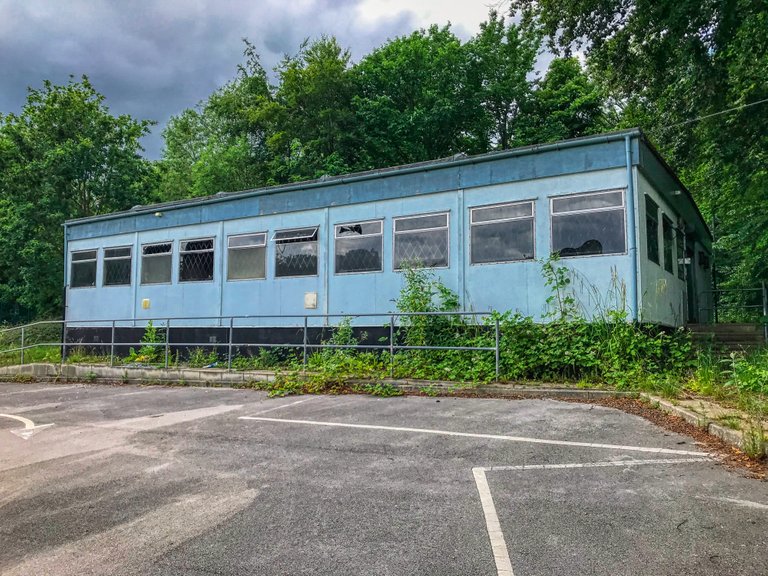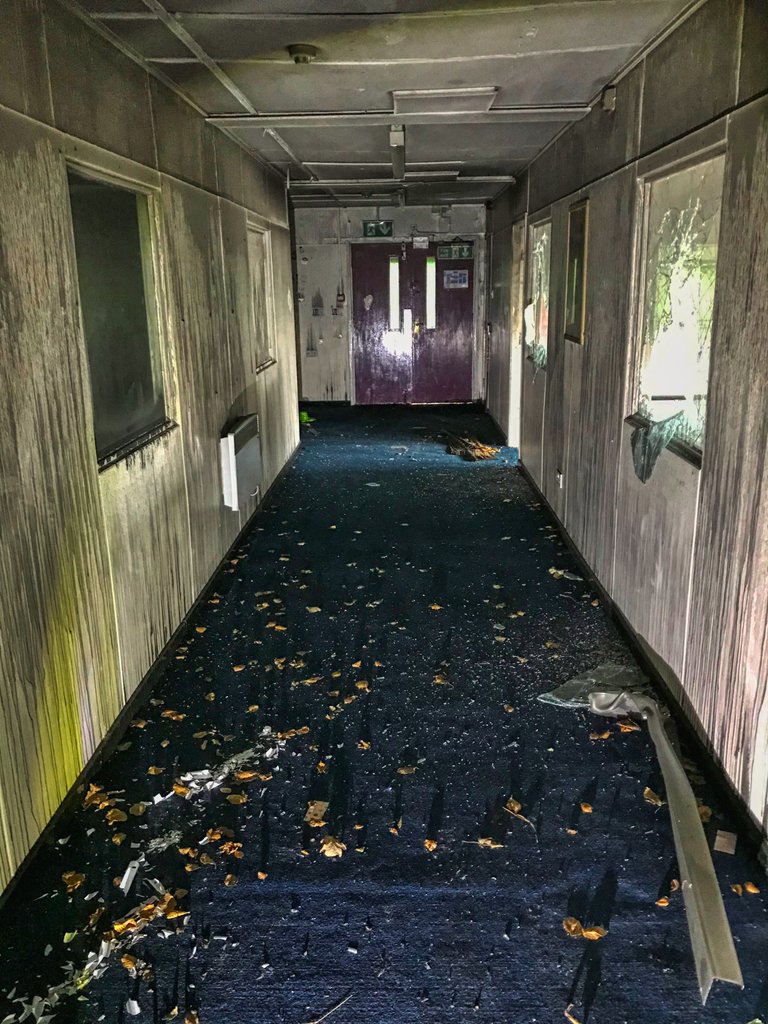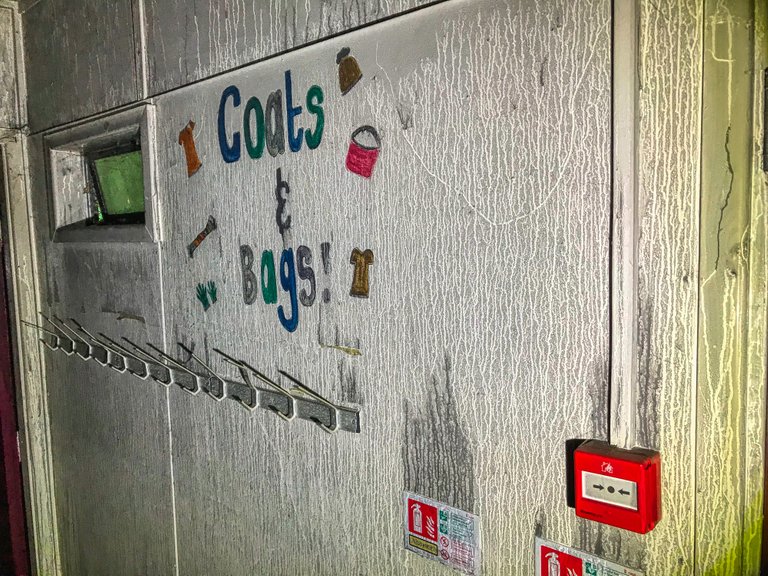 There was a separate outhouse, but just like the main building, it was devoid of anything of interest.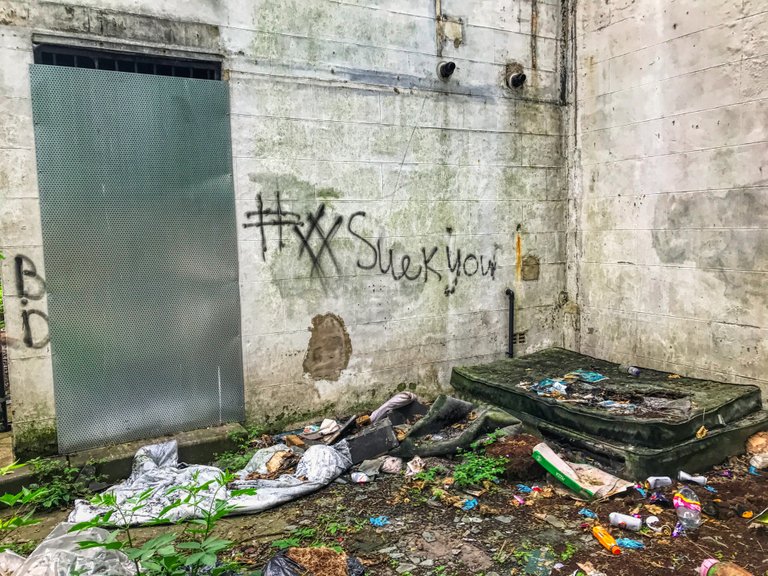 I guess at least one homeless has tried to make Springwell School theirs and thought better of it.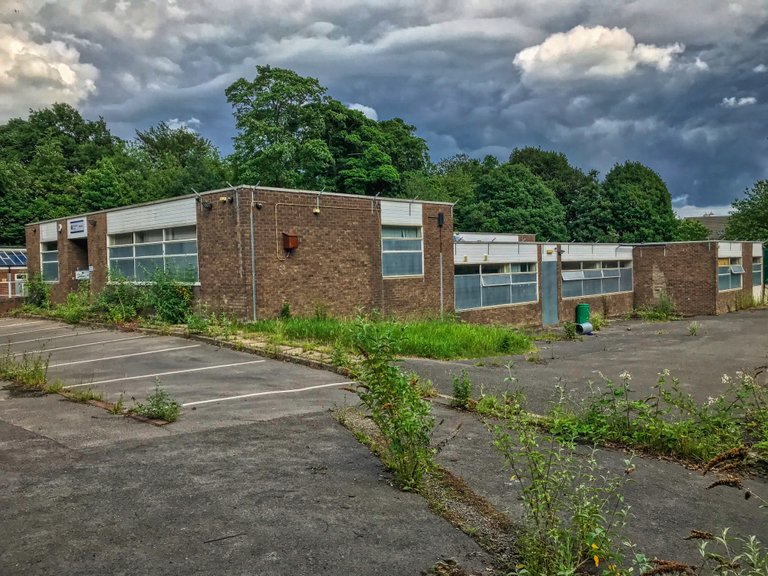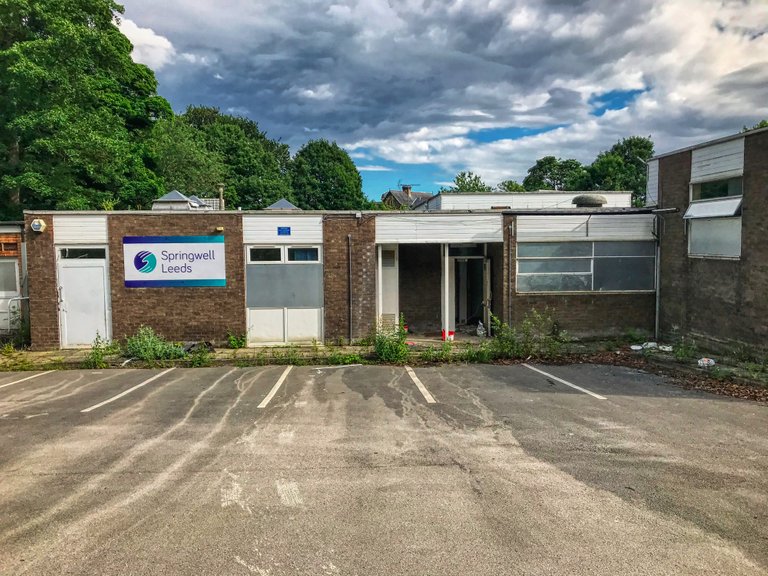 Springwell School has little in the way of history and needs to be demolished. There is nothing here worth keeping; it's a mess.

Do you like posting your Urbex content and photography for FREE on Facebook and YouTube? I like to get some form of reward for my work and every time I create I do just that. Take a look at The Urbex Community on HIVE.
If you want to keep creating for FREE then ignore what you are reading. If you want to be like me and gain something other than BUGGER ALL for your work then click here and learn about posting on the HIVE blockchain.

Earn FREE EOS from Coinbase by taking partaking in a simple quiz here
Earn currency while you play brewing virtual beer with CryptoBrewMaster
Earn currency while you play and become a global Rock Star with Rising Star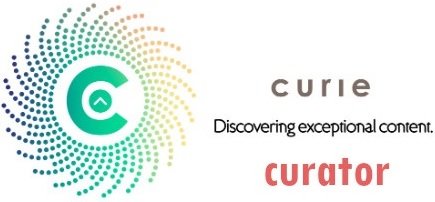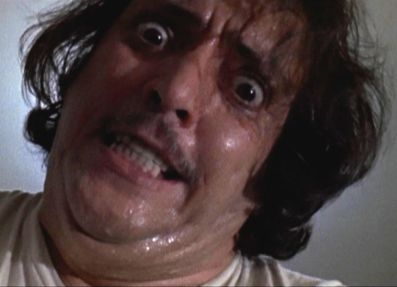 If you found this article so invigorating that you are now a positively googly-eyed, drooling lunatic with dripping saliva or even if you liked it just a bit, then please upvote, comment, rehive, engage me or all of these things.