Widow's Farm was another fantastic location given to me by @grindle some time ago.
It was mid-July, the height of summer when @dizzydiscovery and I made the long journey into the upper Midlands to view this one.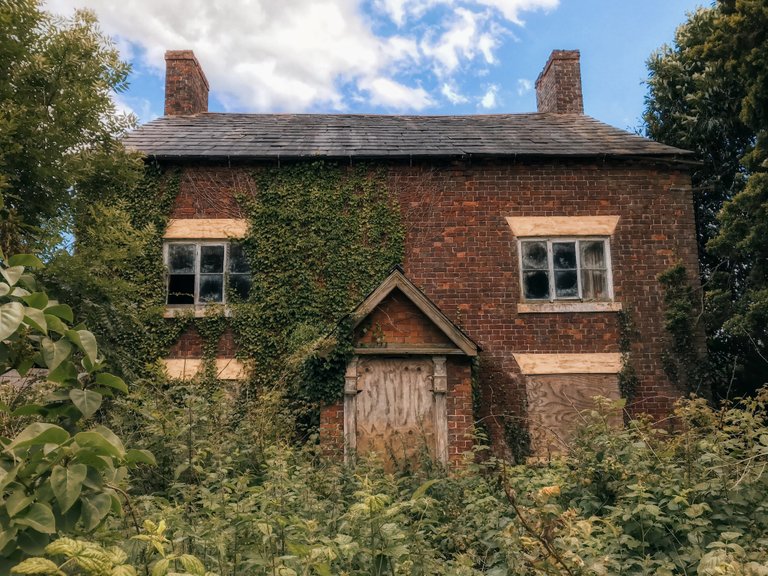 Being in the middle of nowhere helps with avoiding the nosey bastards, but can cause problems parking.
I find that wide junctions are often a good place to dump the vehicle and hope the cops don't come along to give you hassle.
I looked at this farmhouse thinking, 'OK, so going in the front door is out of the question', and so we made our way around the back, through thick corpses of nettles, brambles, and any other weed that can trip you up en-route to get in the back door.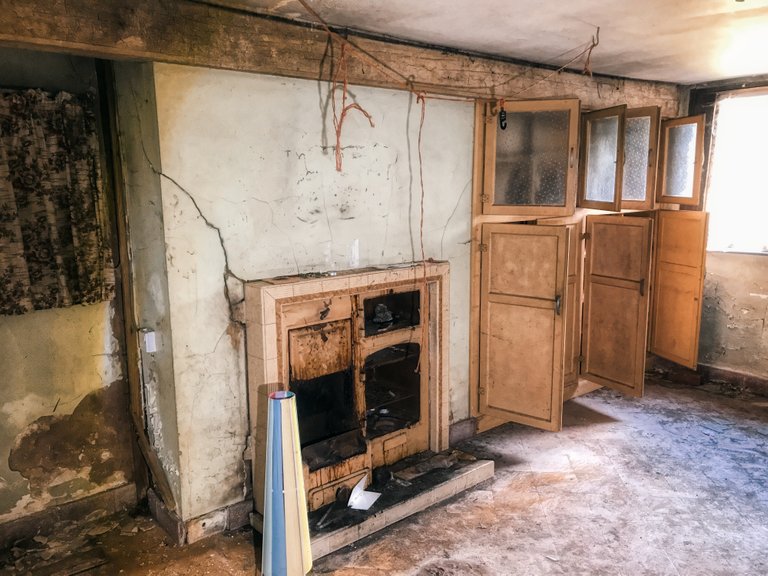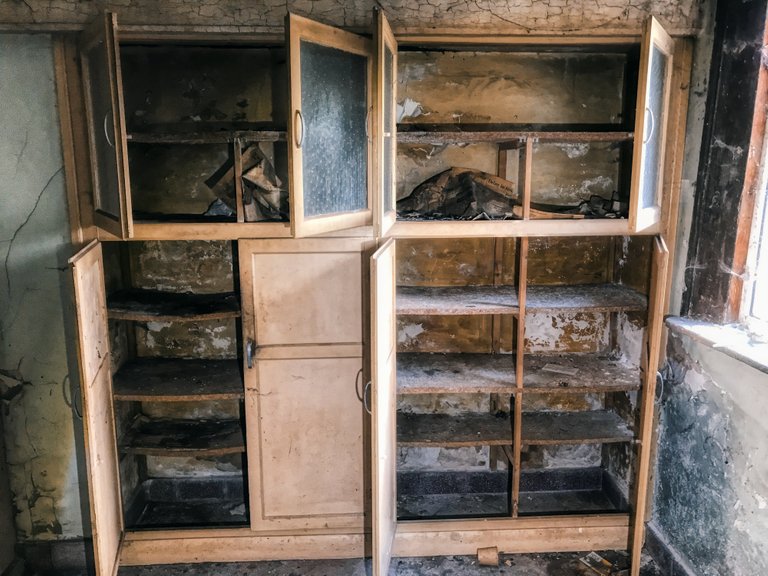 I didn't feel it immediately but @dizzydiscovery felt a chill inside, and not due to the differing heat. These old buildings are generally cold but was this the same type of cold?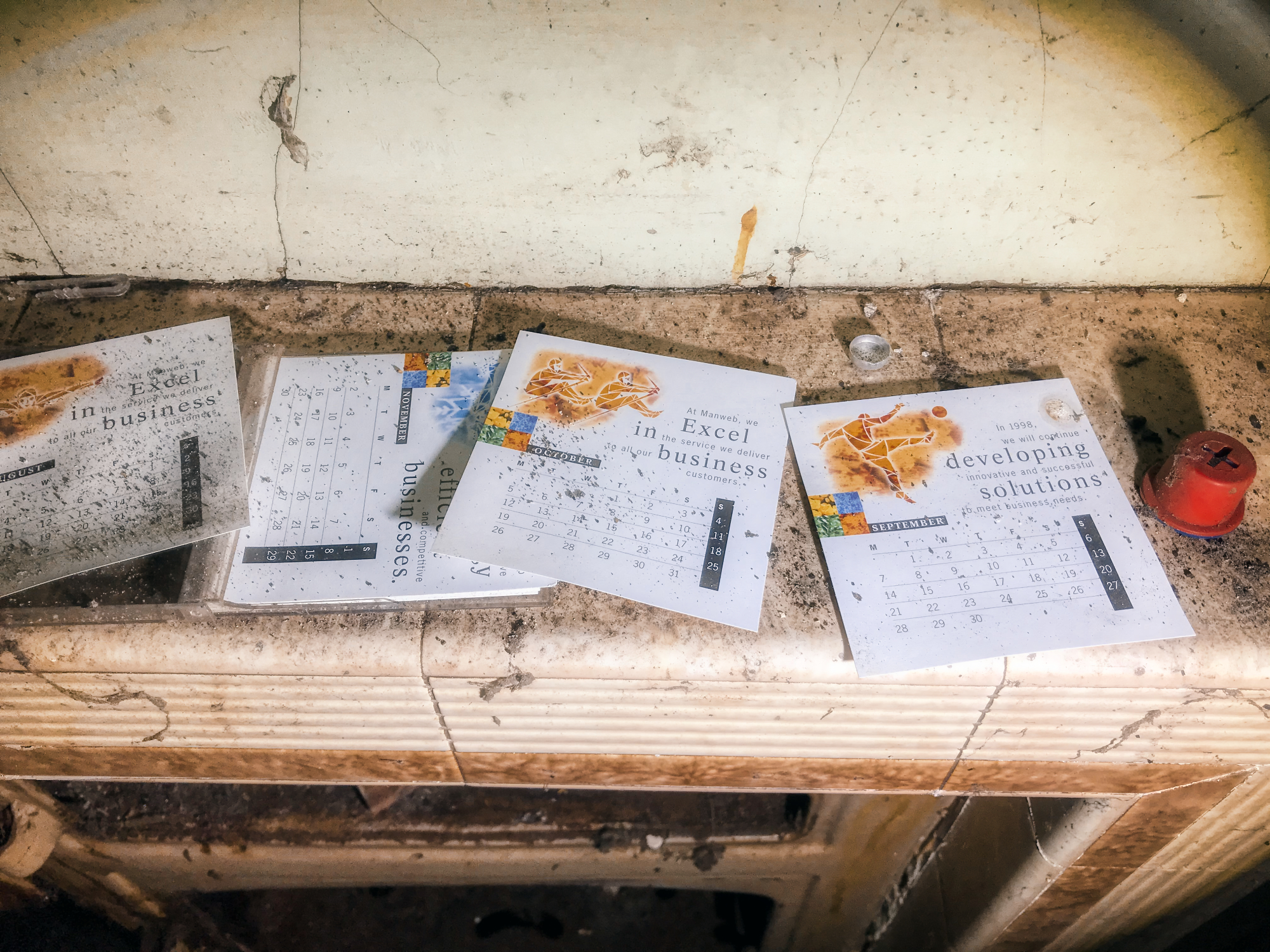 Many things had been removed from this house and the kitchen was quite bare besides this Microsoft propaganda from the late '90s.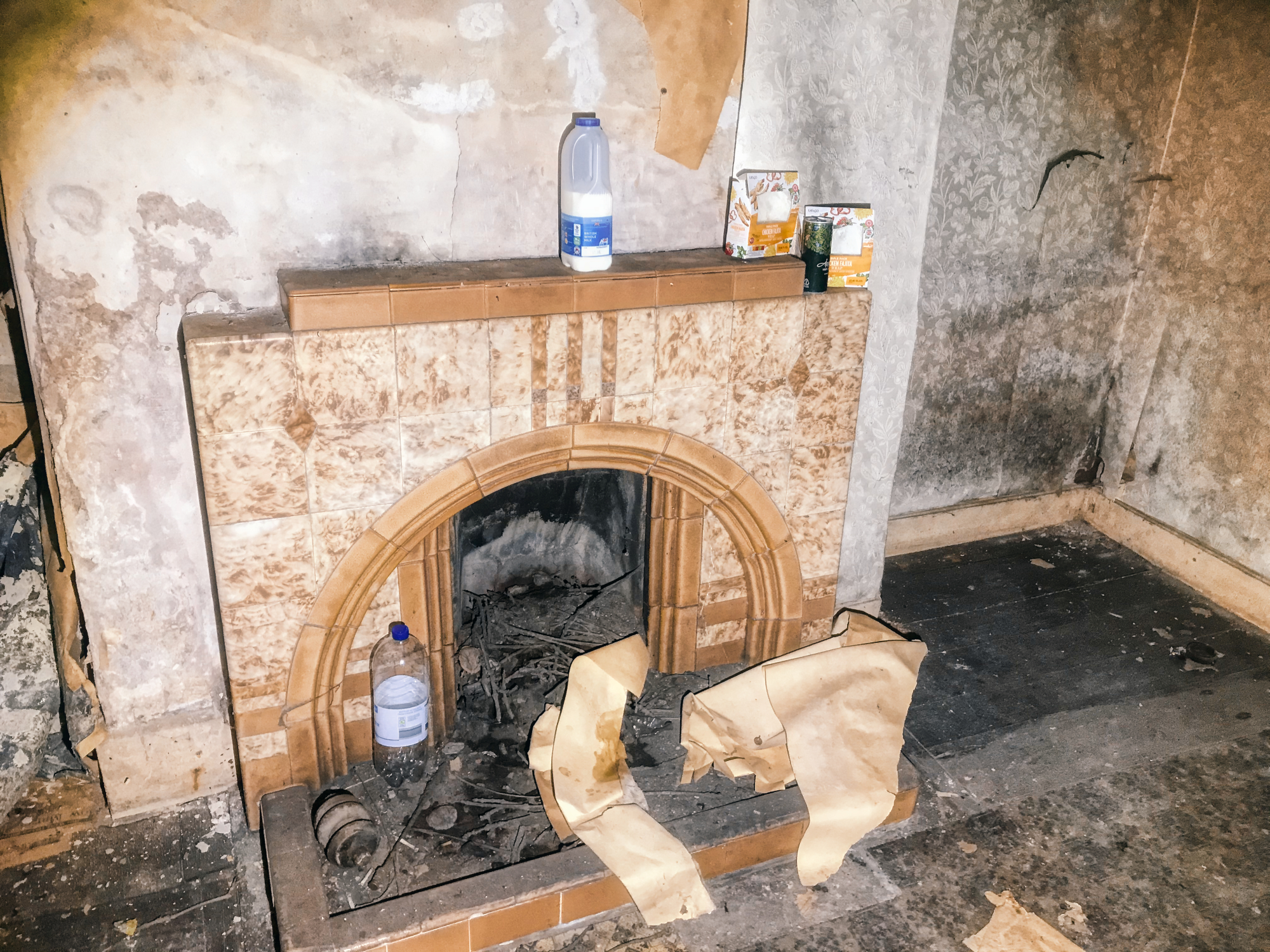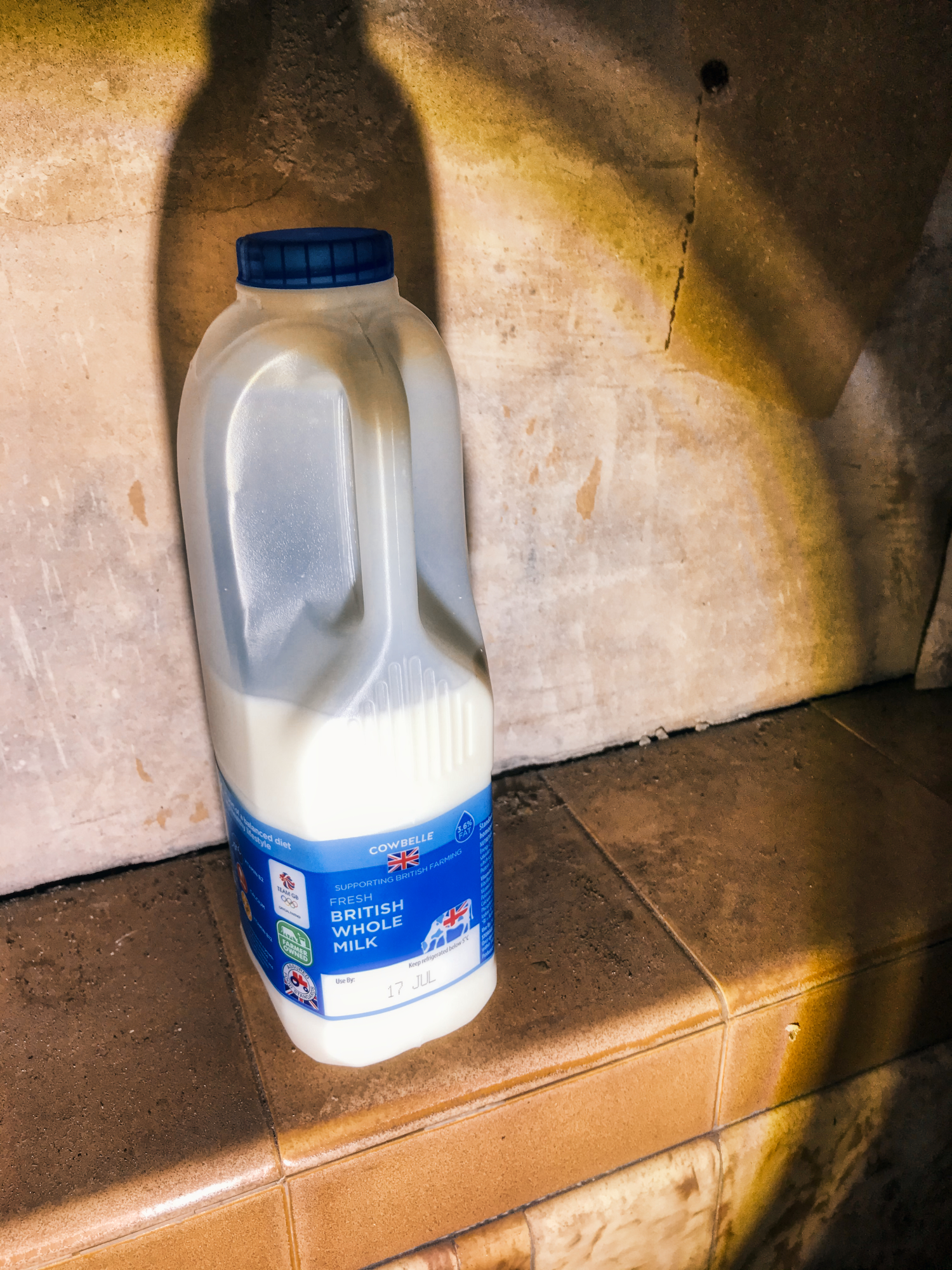 The bottle of milk got my attention. A closer inspection revealed it was still in-date and must have been dumped by another would-be explorer. Surely they can take their unused shit with them?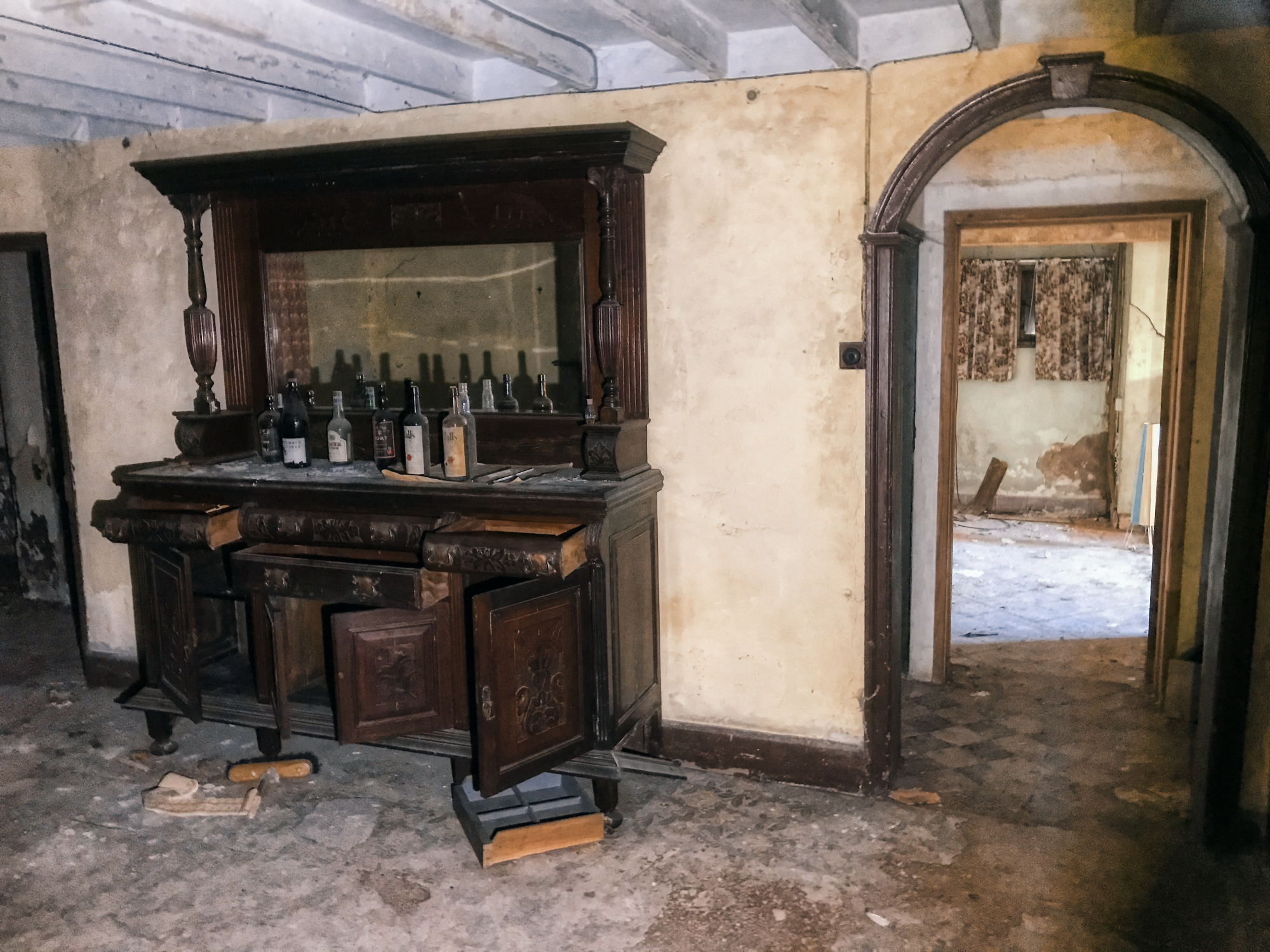 Widow's Farm was a little sparse but the dresser with the bottles? Had they been set up for a photographic display or had they been there for years?
It does make me wonder sometimes as I know other explorers have been here (besides @grindle).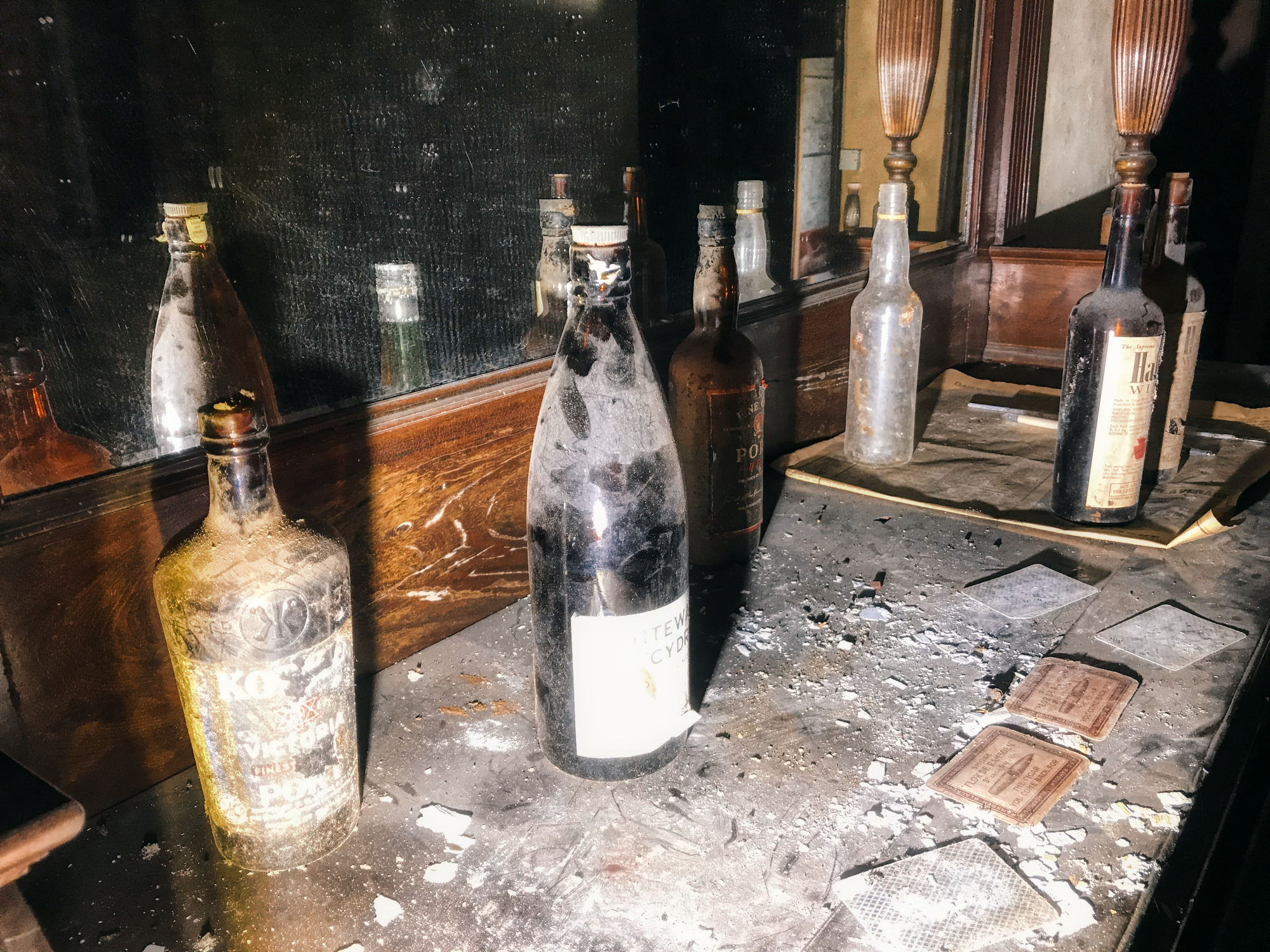 There seemed to be a lack of fingerprints so I'll go for the, 'they have been there for years' reasoning. In any event, they proved quite photogenic.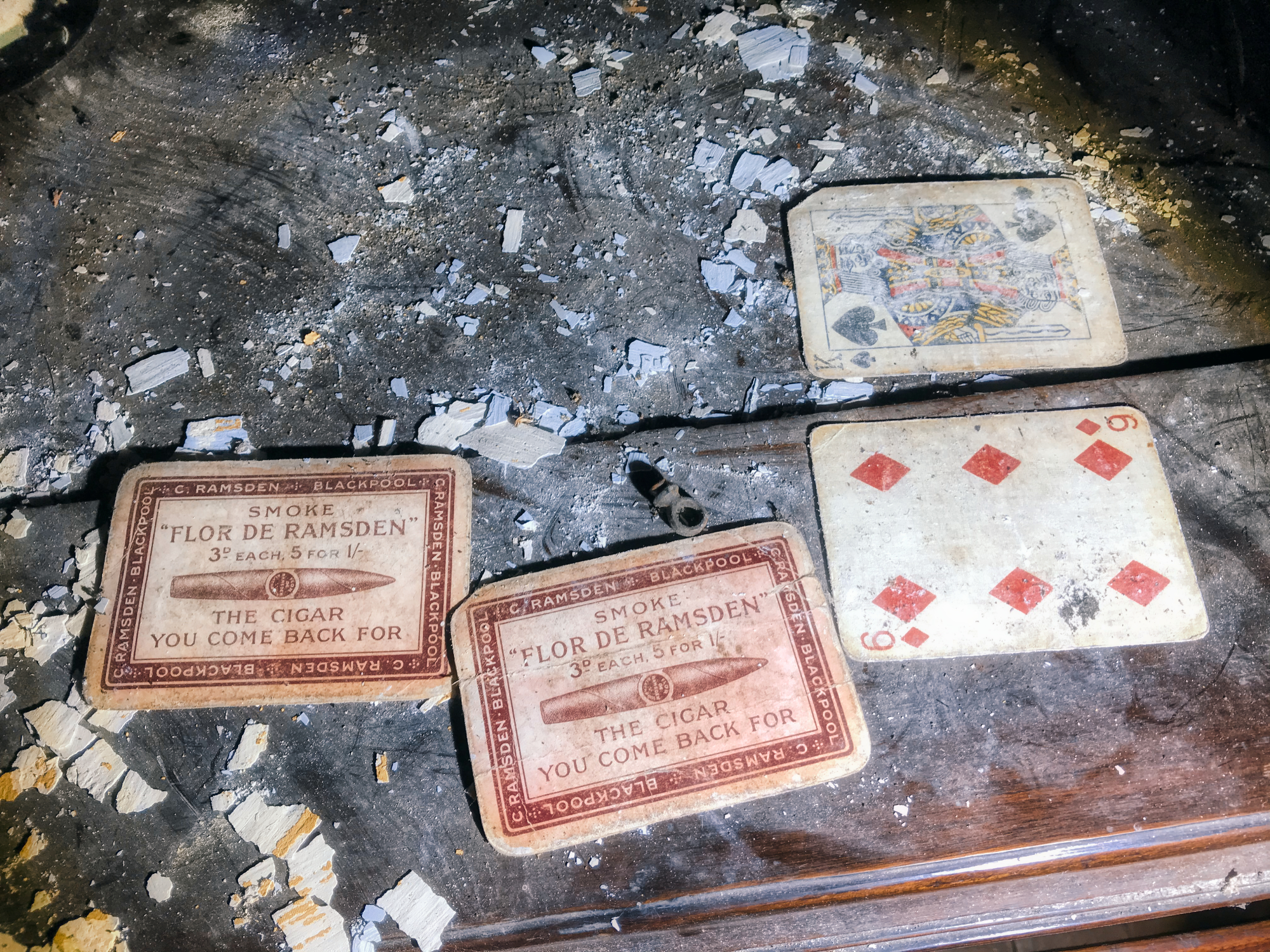 The playing cards and these beer mats are most definitely old. Pre-decimalisation in the UK was before 1970.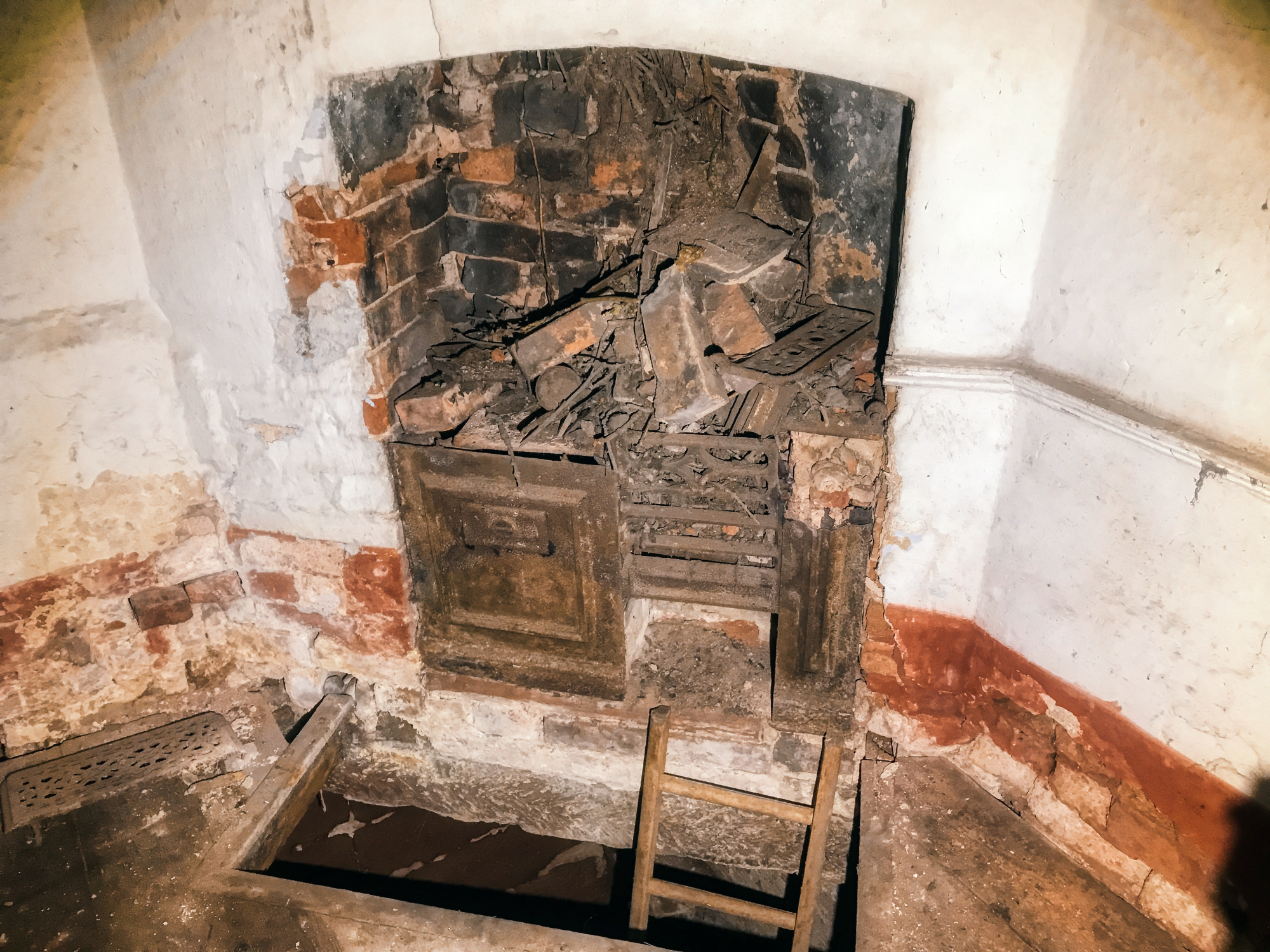 Did I go down that ladder? It would take someone extra skinny to fit and I don't come under that category anymore.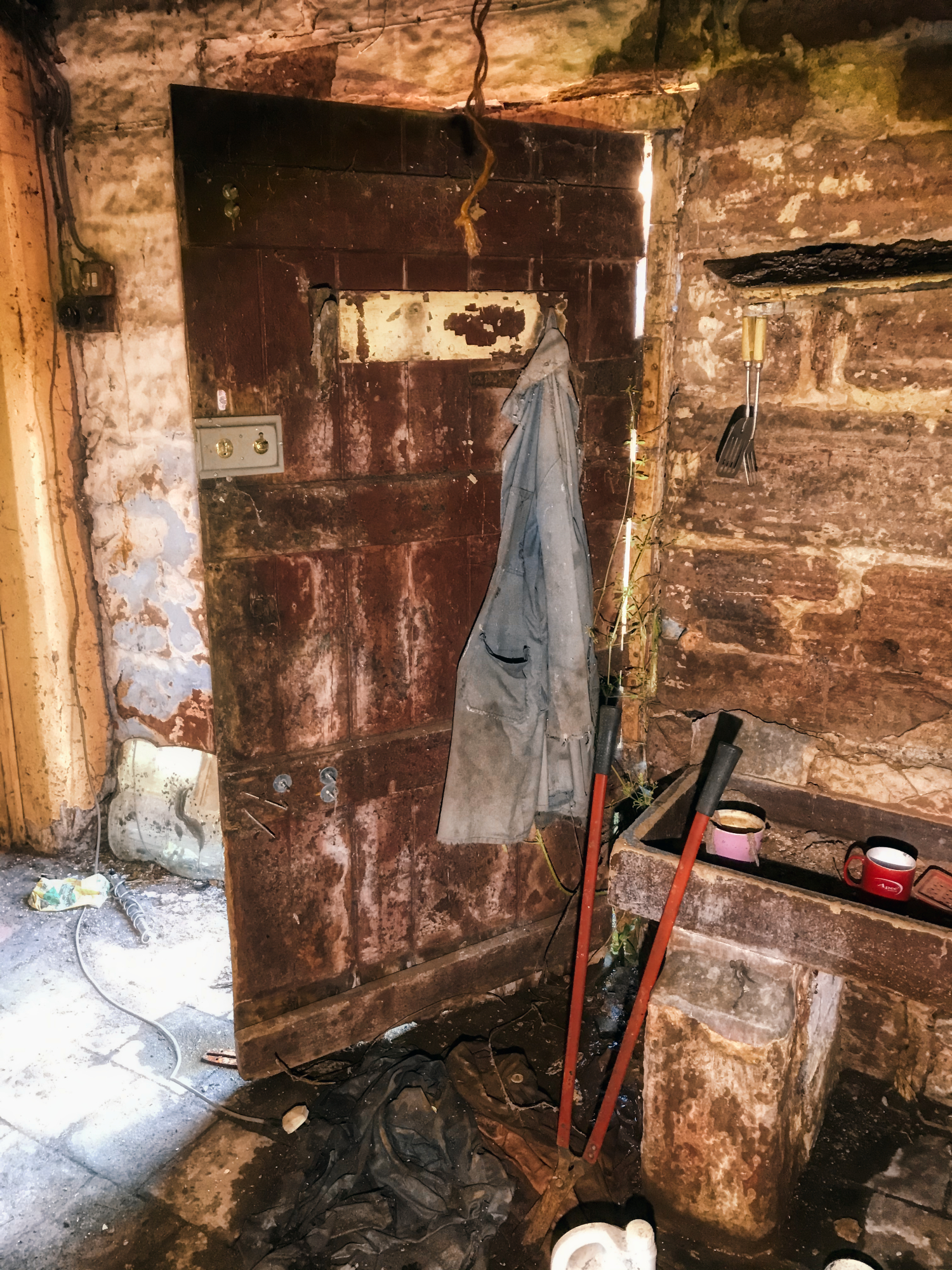 This was the back door complete with an old jacket. That lock looks quite new.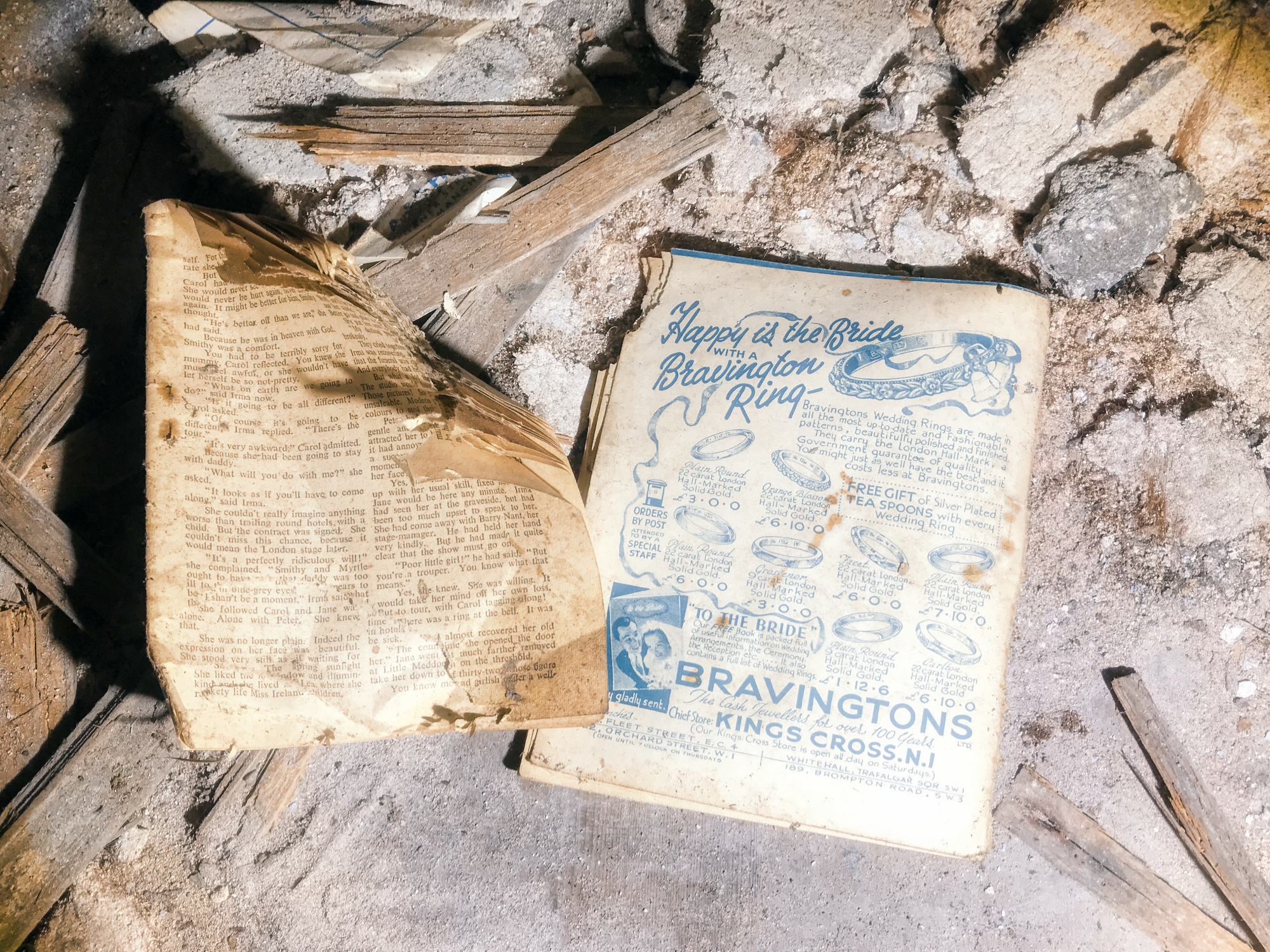 A Bravington Ring, advertising right out of the 1950s, you can't beat it!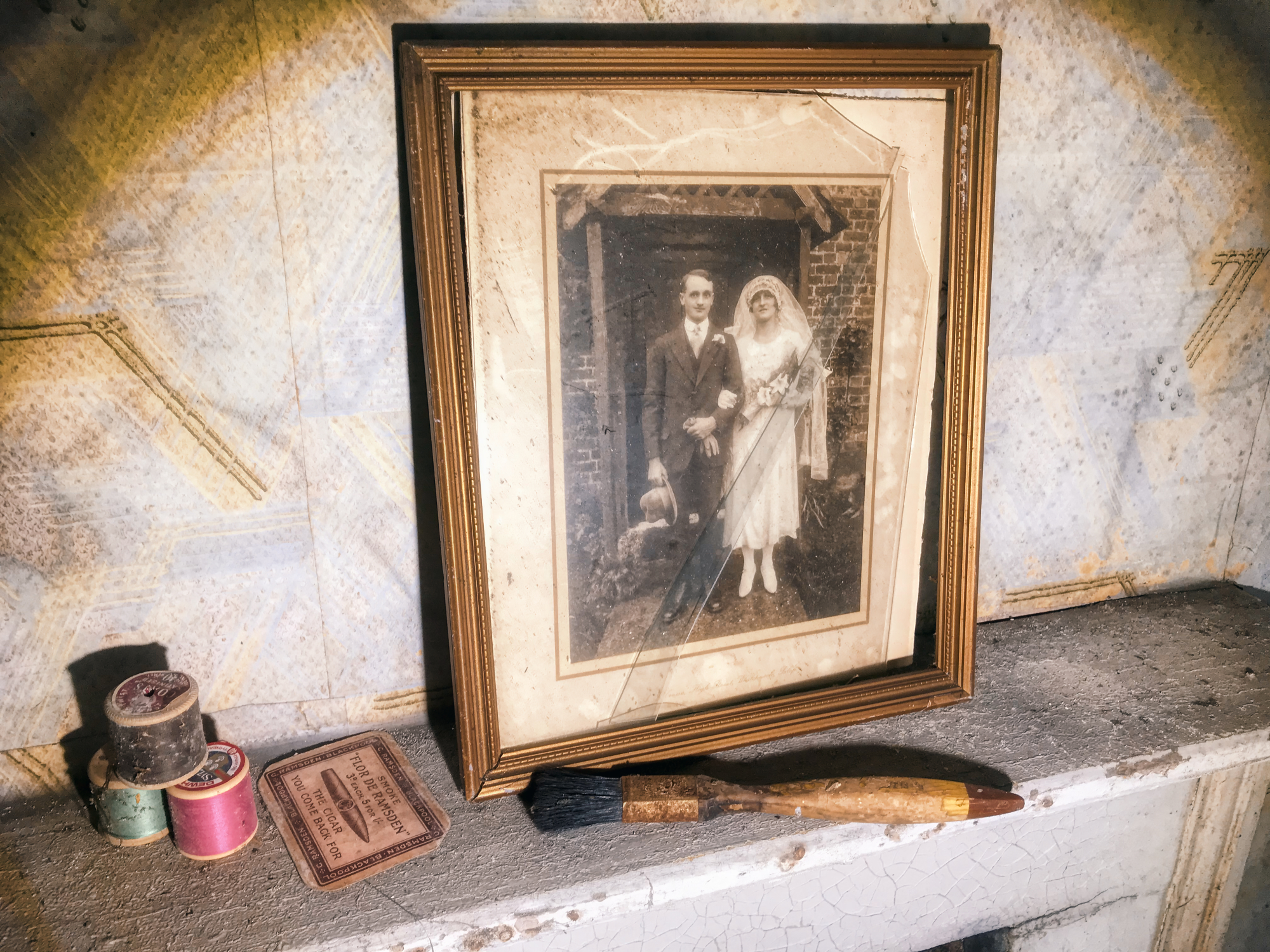 Were these people the previous occupants? Maybe their parents, or even grandparents.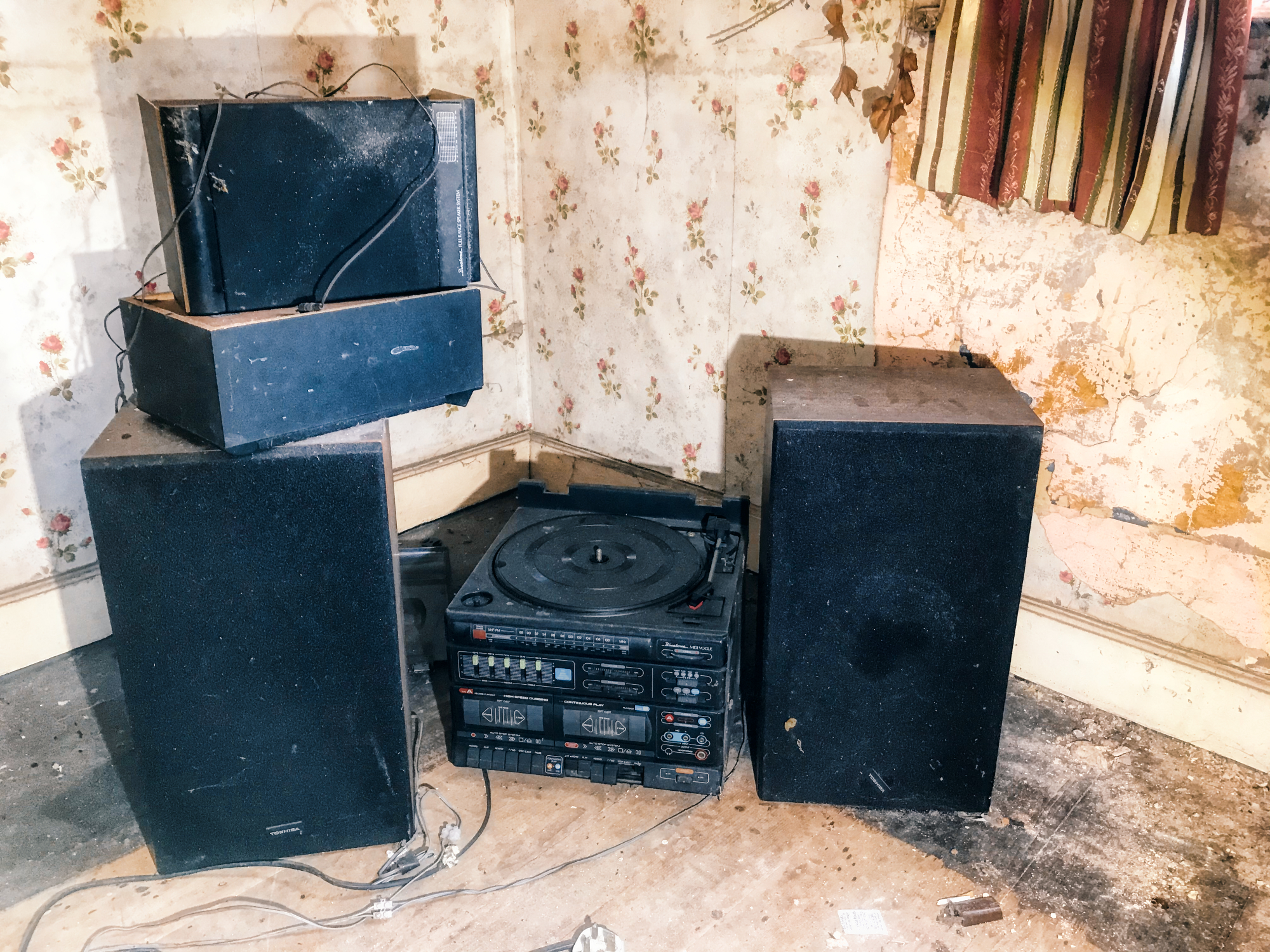 From the days when you could never have speakers that were big enough!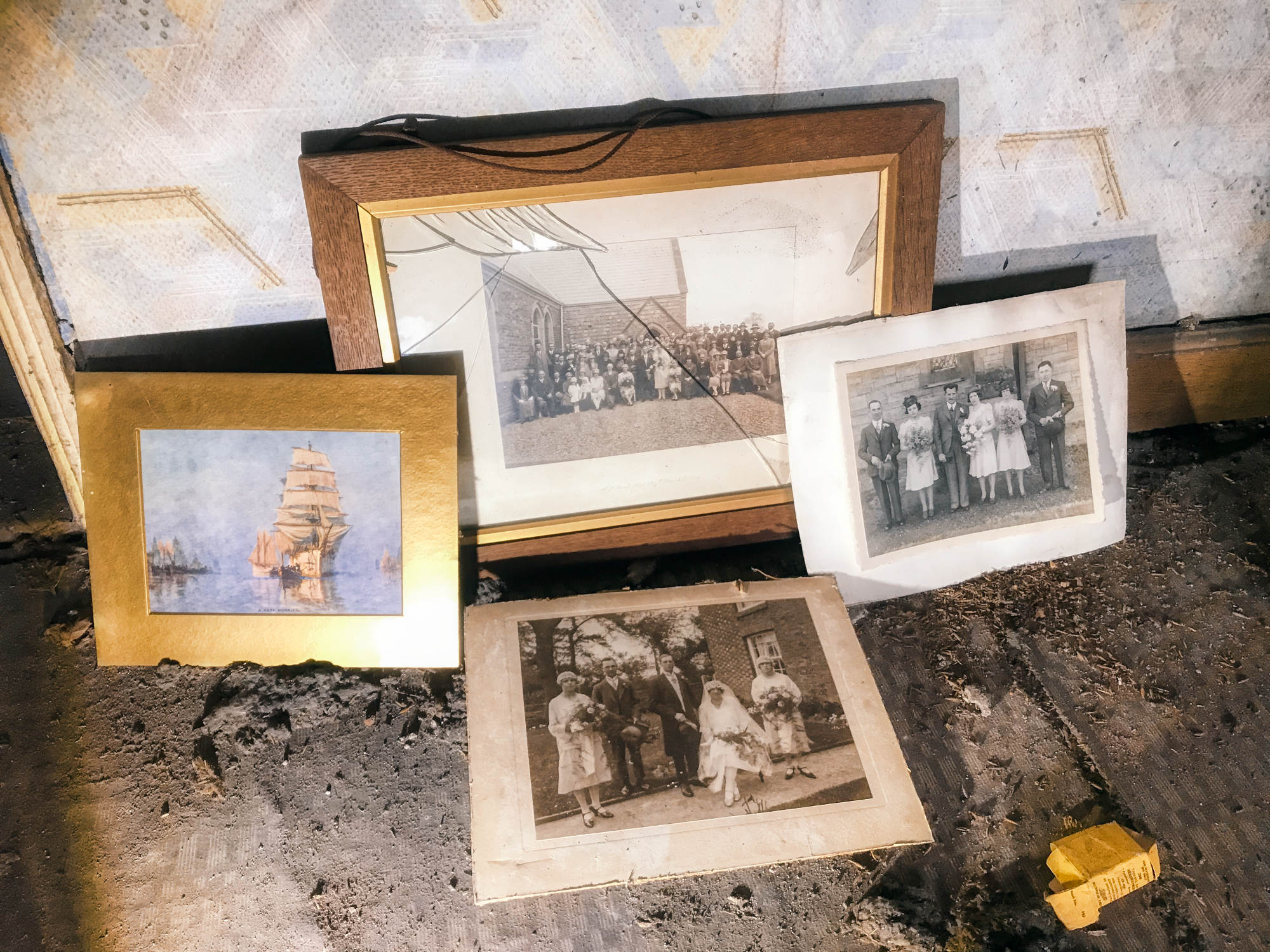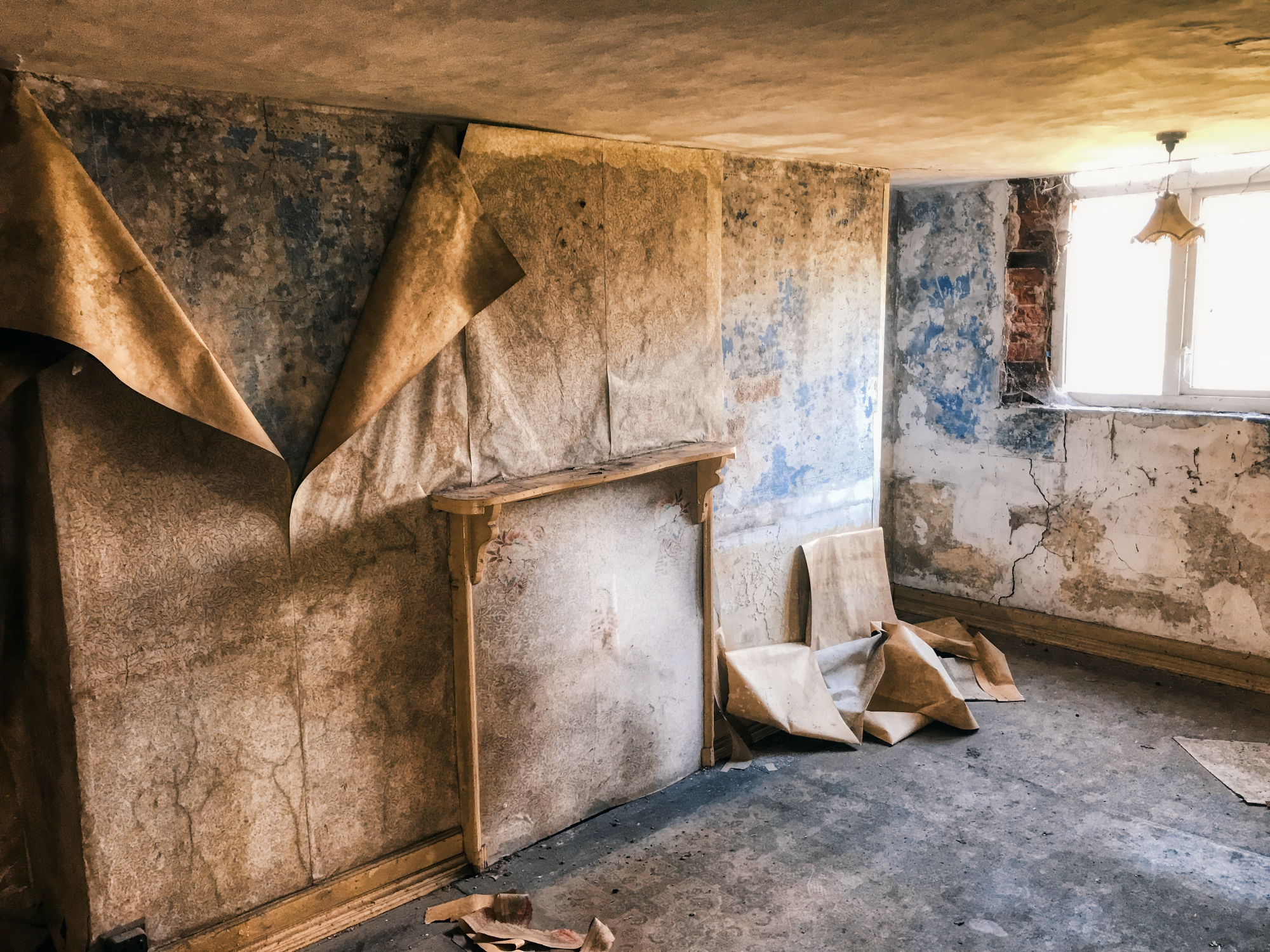 A few more photographs were in this mostly empty room and I noted the TV was missing. I have seen other reports and knew there was a 50's TV, very old and very antique.
Since then someone mentioned (on Facebook) it has been moved to a nearby barn. I wish people would leave this stuff alone.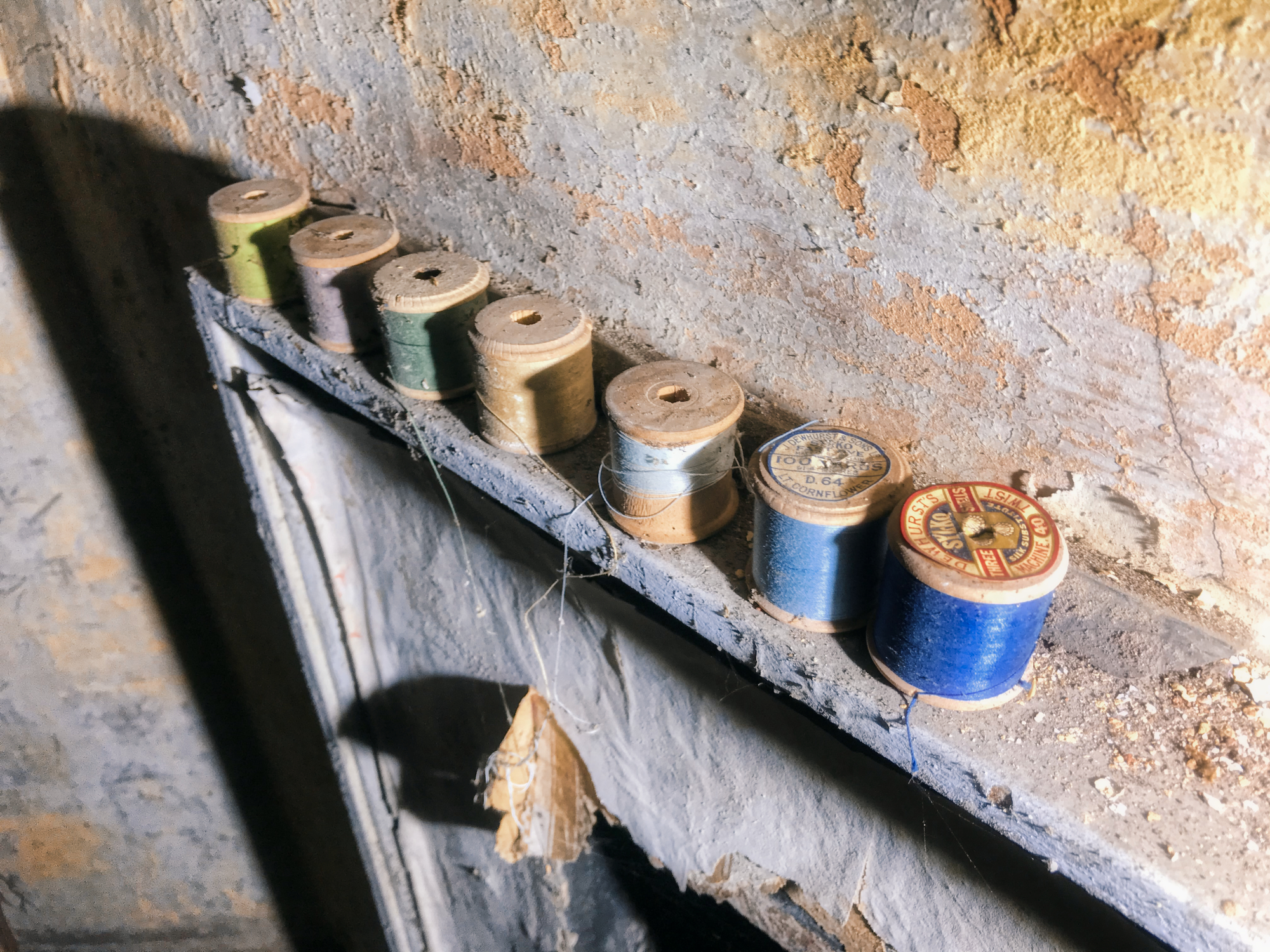 @dizzydiscovery was starting to feel uneasy by now, little noises here and there though I tend to dismiss them. If you keep listening then you will hear more, even though you know you're alone.
Still.., there was an unexplained chill in Widow's Farm.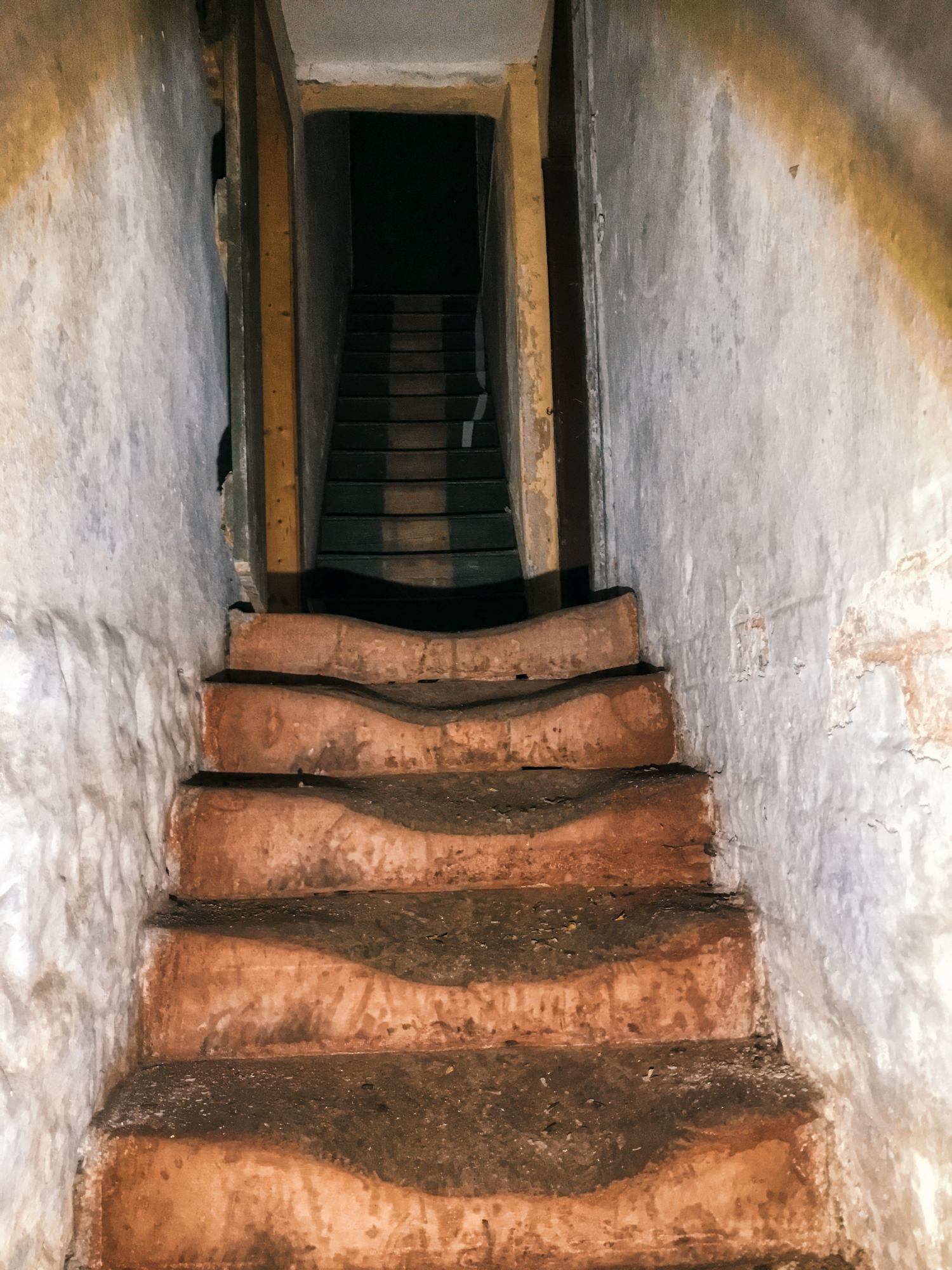 We hit the cellar next, the steps of which were a little worn.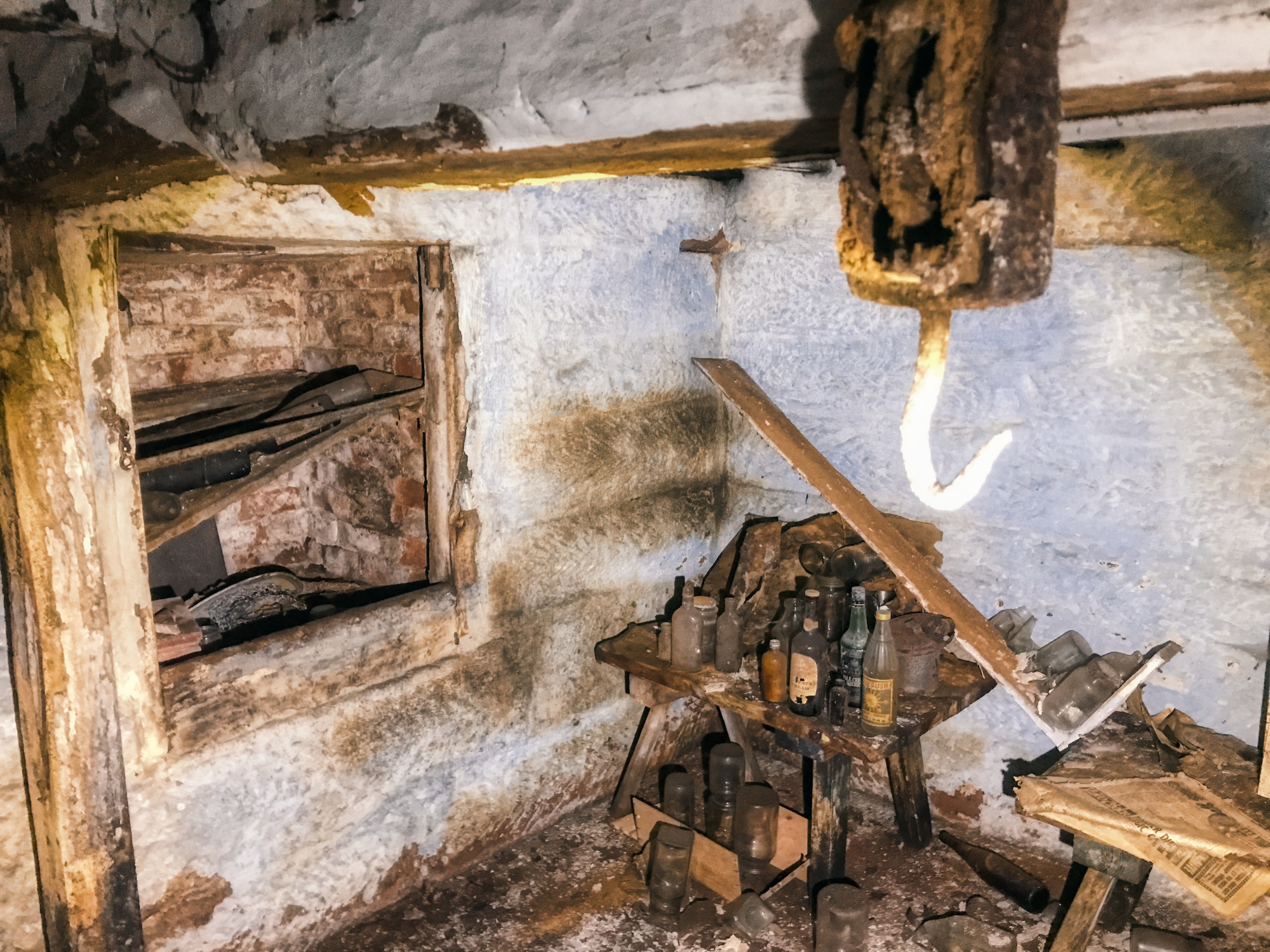 This hook attached to the ceiling beam could be very handy for torturing people I suppose, what else could it be used for? Had someone been strung up in the deep past?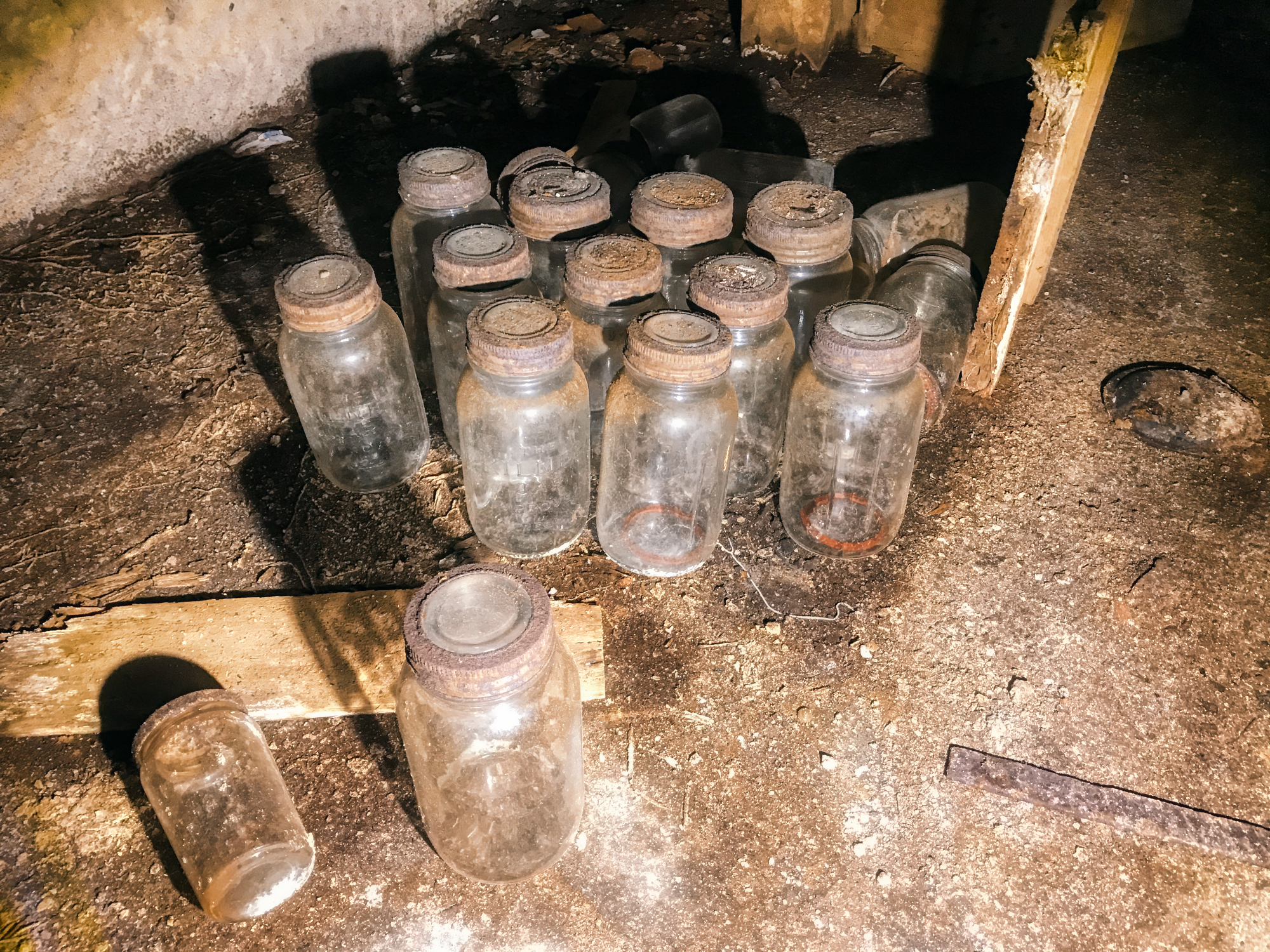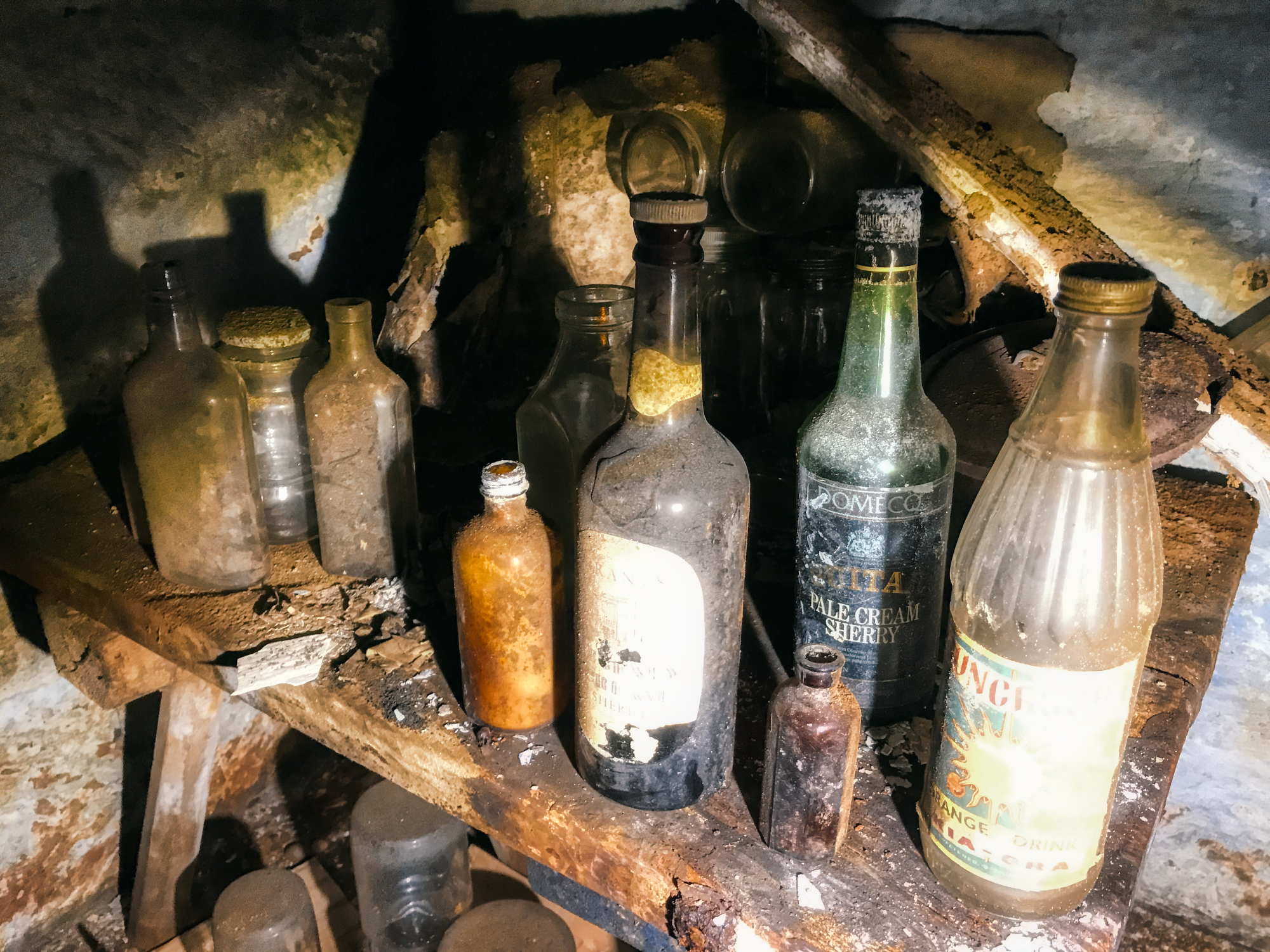 I was less tempted to drink from any of these receptacles than the soured milk upstairs. Always bring your own water.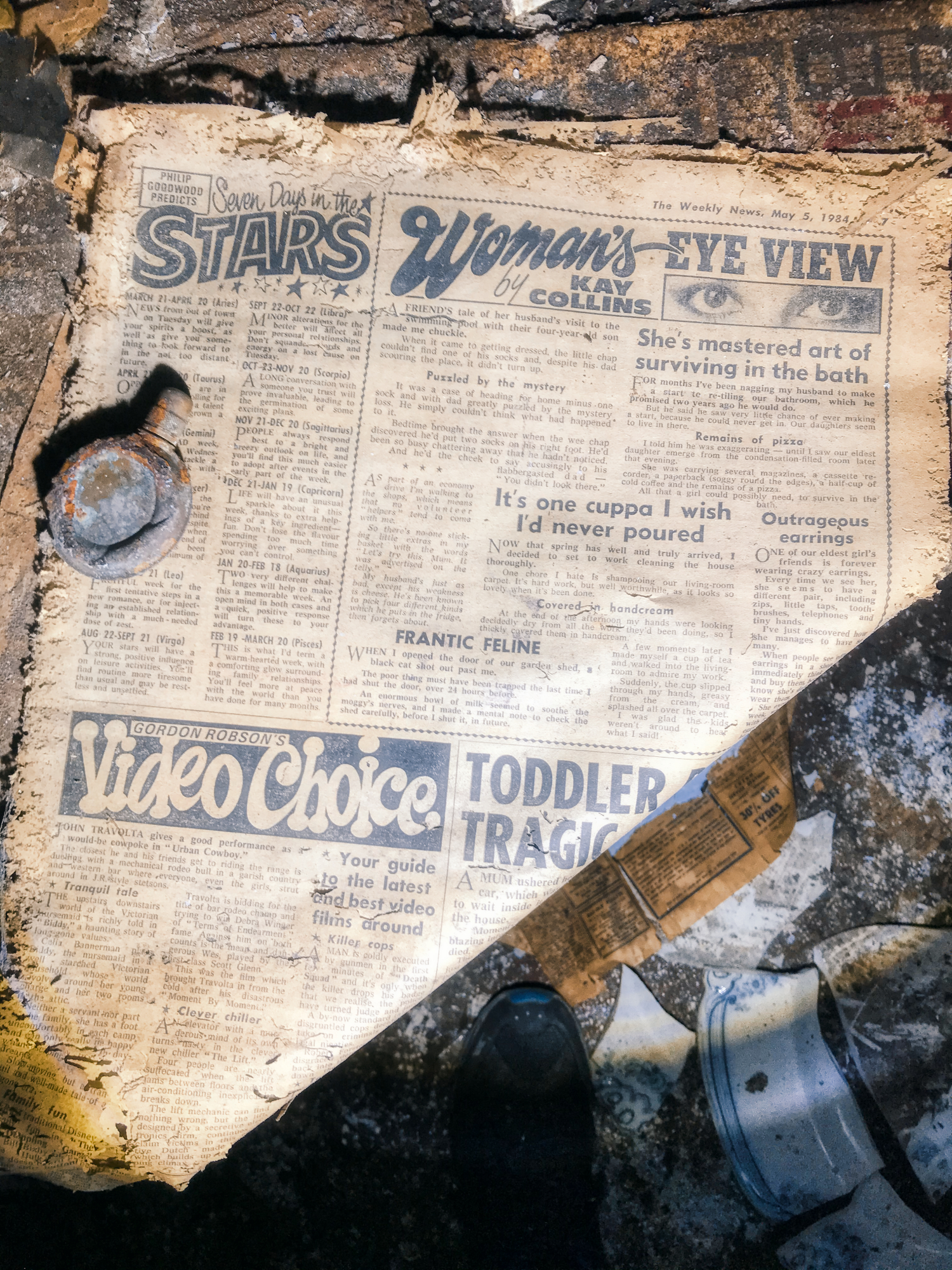 A little snippet from a 1984 newspaper; I was shagging a rather tasty 17-year-old at that time, the memories flooded back in an instant.
I found Widow's Farm a little bare and that's not always a bad thing. You can get over-indulged at some places with the amount of junk left behind.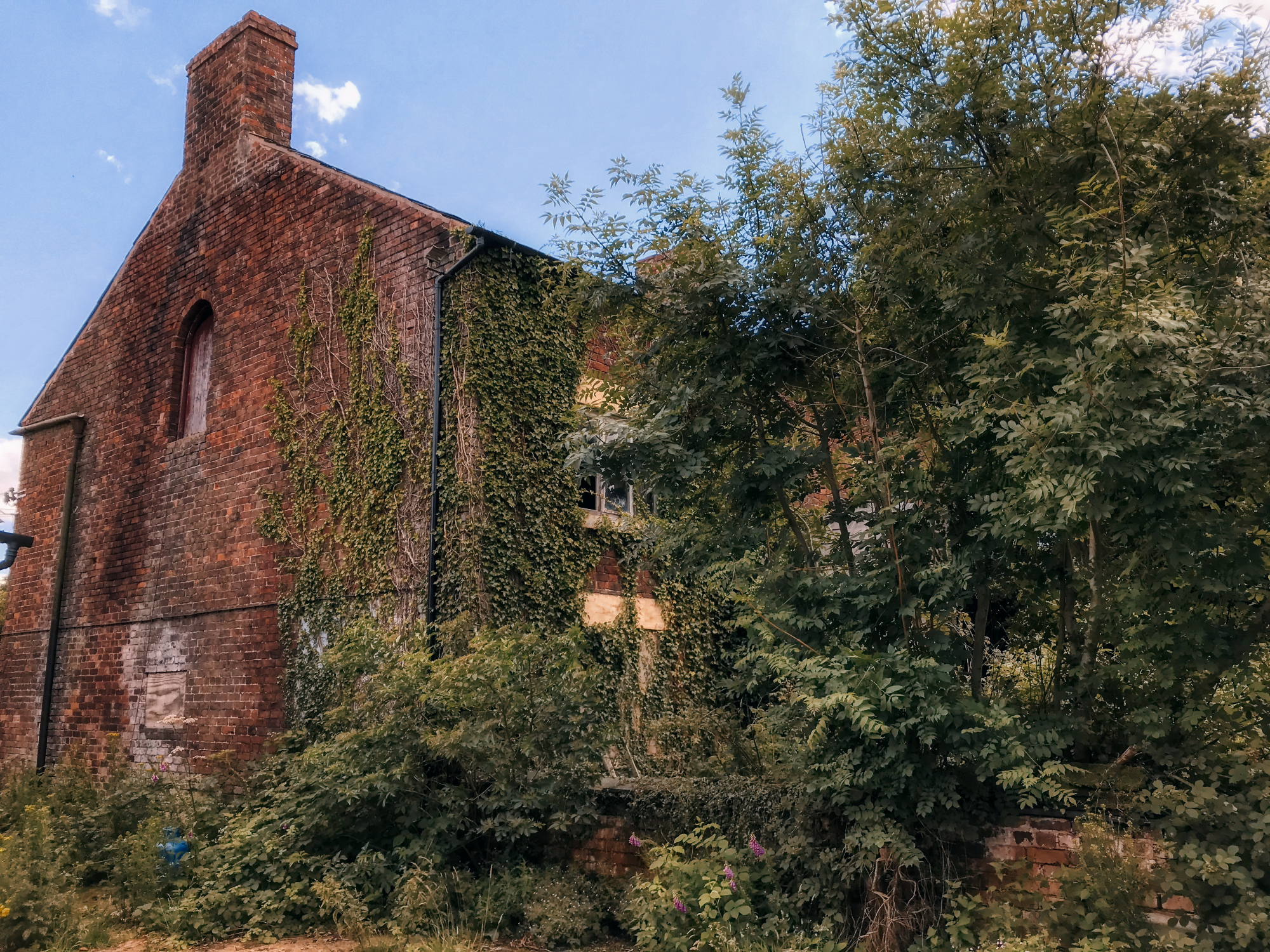 I had the time to focus on what was left, and added a little sepia filtering to this set.

Do you like posting your Urbex content and photography for FREE on Facebook and YouTube? I like to get some form of reward for my work and every time I create I do just that. Take a look at The Urbex Community on HIVE.
If you want to keep creating for FREE then ignore what you are reading. If you want to be like me and gain something other than BUGGER ALL for your work then click here and learn about posting on the HIVE blockchain.

Earn FREE EOS from Coinbase by taking partaking in a simple quiz here
Earn currency while you play brewing virtual beer with CryptoBrewMaster
Earn currency while you play and become a global Rock Star with Rising Star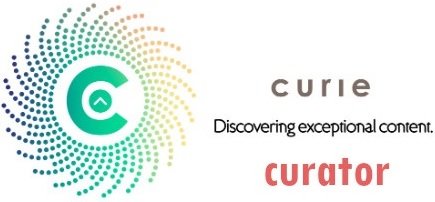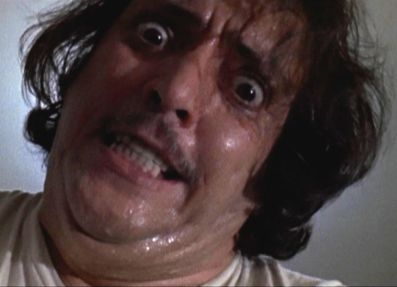 If you found this article so invigorating that you are now a positively googly-eyed, drooling lunatic with dripping saliva or even if you liked it just a bit, then please upvote, comment, rehive, engage me or all of these things.