Hello Hive people, how are you?
Hope you are healthy and happy always.
I have been with Hive since March 2021. First, I have to thank @anggreklestari for introducing me to the Hive community and inspiring me to start writing. Even though it wasn't long, I had a very pleasant time here.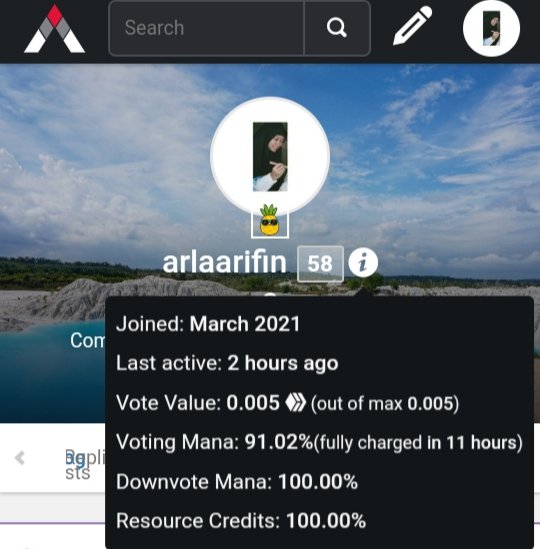 Writing is a daily activity that is carried out by everyone. But writing officially on blogs or other media, including Hive is a first experience for me. I am the type of person who is curious, and wants to learn useful new things.
So I ventured to decide to start publishing my self-introduction on Hive two days after my birthday in April 2021 (I am 28 years old).
I hope that Hive will bring me to a new family, new friends, good people and writing will become a new hobby, a new job that produces good results.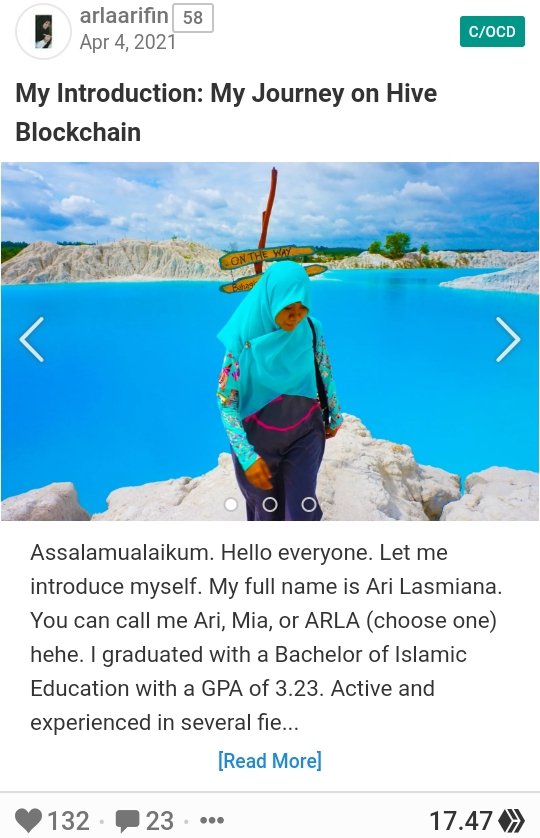 At first I thought Hive is a place where people can make friends and share experiences and interests with each other,
It will be a safe space where I can share a little bit about myself, my writing and other things that I think are worth sharing on my blog. So it would be a great place for me to spend some time while I have to stay home during the lockdown.
Because of the epidemic. But then I realized that Hive brought me a lot. Mainly being a new job for me because the covid 19 outbreak made me lose my job.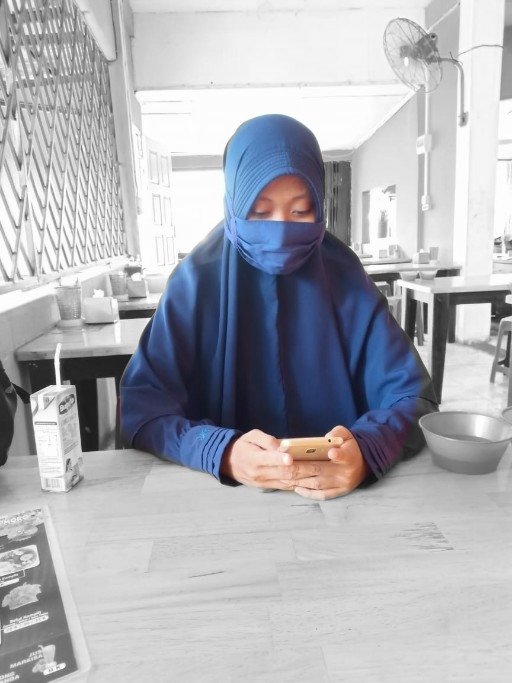 In the Hive community, I can connect with other people who share my interests. Although not professional but I love photography, travel, nature and food. Apart from sharing my experiences on this topic,
I actually learned a lot from other people. There are so many beautiful places in Indonesia, and it seems the community I often share is Haveyoubeenhere. I also get more motivated by seeing, reading and hearing stories, writings and videos from different countries.

Another cool thing is that I can get upvotes from other people for my posts. As I said earlier while staying at home due to the pandemic, I don't have a job, so the upvotes I receive are invaluable to me during this difficult time. This is also a big motivation for me to write more often.
And finally, I have a lot of new friends who share the same interests as me. They are not only from Indonesia but also from many other countries around the world. This is a great thing because it helps me to know more about the people, culture, history, other countries of the world where I haven't had the chance to set foot. In addition, I also connected with several friends from other regions outside the province of North Sumatra, Indonesia. Hopefully one day we can meet face to face and share many things.

Overall, I had a lot of fun with Hive.
And I still have happy days with Hive.
Thank you Hive, for making me smile again, thank you to everyone at Hive and thank you to @livinguktaiwan for giving me the opportunity to connect with others. Although I don't know you directly but I really believe you are a good person, disciplined, focused on work and I respect you.
Hi from Indonesia!