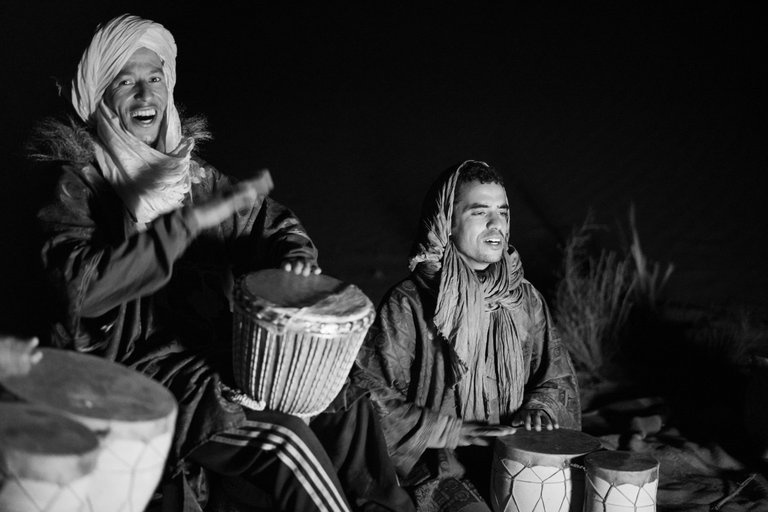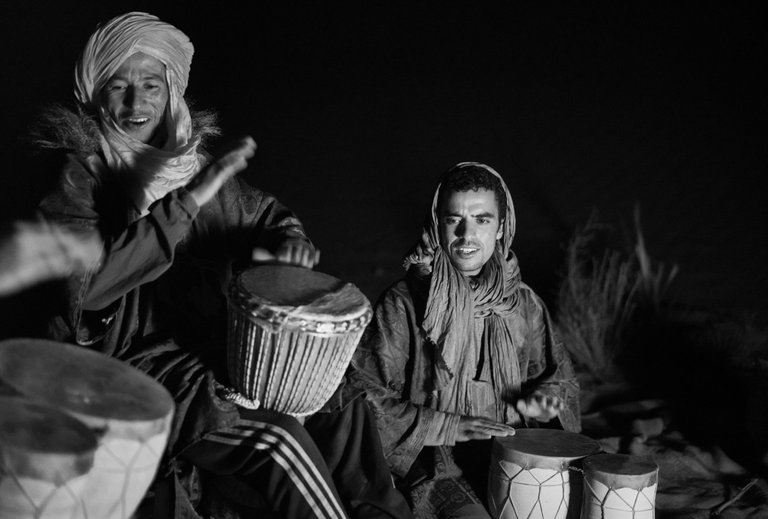 Drum and gimbri are among the fundamental instruments for traditional Moroccan music. In this post, I'm sharing with you some photos I took of local people playing these instruments.
When camping in the Sahara Desert at night, the Berber hosts invited us to join them in playing hand drums. It's so much fun and relaxing to sit by the bonfire, enjoying the vibrant Berber beats and sweet mint tea!
They taught us how to play the drums and the qaraqib. Qaraqib is a kind of large metal castanet with two pieces in a set, and you can hold one set in each hand to make music. But I believe I made more noise than music when I was trying them out.:p


手鼓和吉布林琴都是摩洛哥传统乐器。在那边旅行时有幸看到听到当地人玩这些乐器。
在撒哈拉沙漠过夜的时候,几个柏柏尔原住民在帐篷外面打鼓唱歌,跟他们一起围坐在篝火旁,听着那节奏明快的鼓点和爽朗的歌声,喝着甜甜的薄荷茶,夜色无边,微风习习,身心特别舒畅,极致的快活不过如此吧······
他们也教了我怎么玩那些鼓和合奏的金属响板。响板是薄薄的8字形,两片一组,每只手各握一组两片互相击打。估计我当时击打出的更多是噪声而不是音乐,哈哈。不过气氛真的超级棒,跟着主鼓的节拍,随便拍拍打打竟然也挺和谐,感觉双手拍的不是兽皮,是意境~😂


A few days later in Todra Gorge, I saw groups of local men playing other types of drum:
几天后到了附近的托德拉峡谷,在那里又看到一群当地年轻人在打鼓: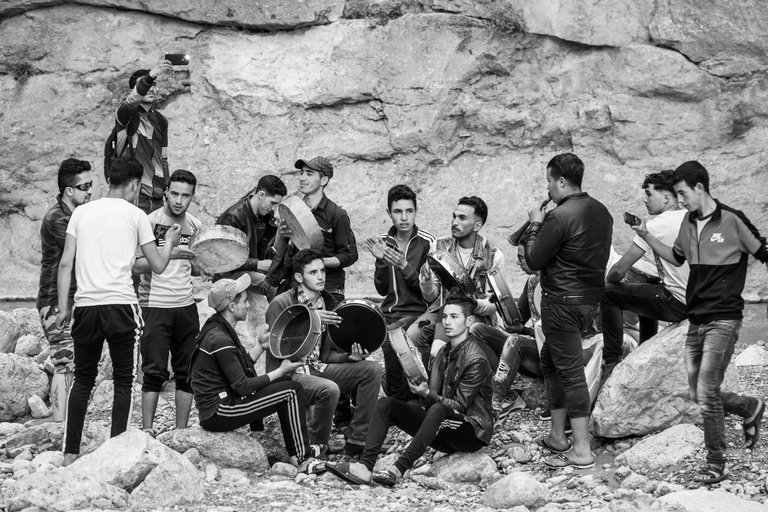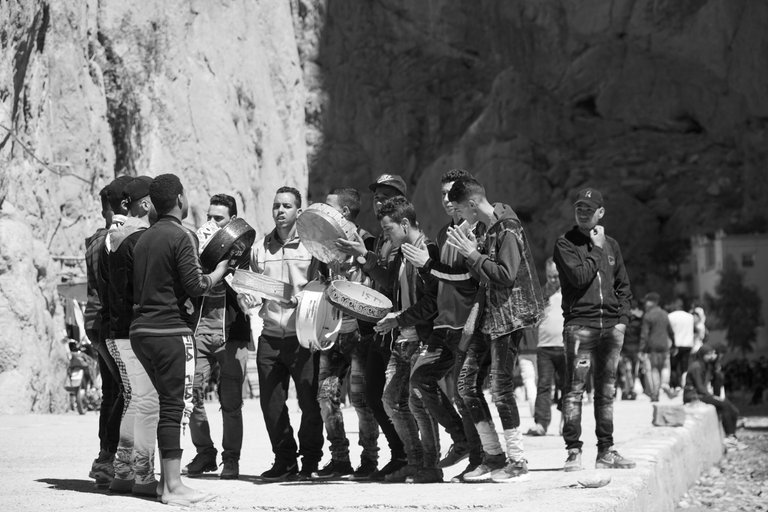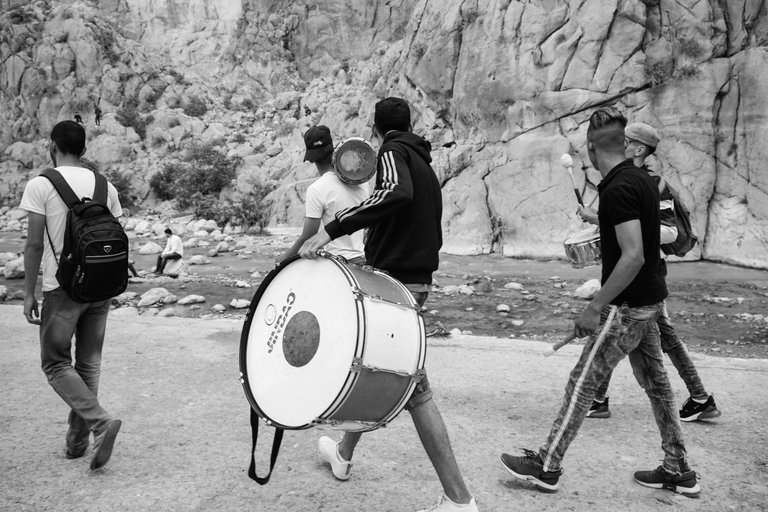 At last, it's a musician performing at a traditional riad in Marrakesh. The wooden instrument is called gimbri or sintir, a three-stringed "guitar" covered with camel skin. The sound it produced was similar to a cello. I was also impressed by the elaborate decorative pattern on its body.
最后这张是在马拉喀什古城的一处传统大宅里。演奏者气定神闲地抱着吉布林琴,悠悠然地弹拨,跟前面活泼的击鼓真是对比鲜明。这种琴是由原木雕琢而成,长长直直的琴颈,有三根弦,琴面覆盖骆驼皮,音色深沉厚重,类似大提琴。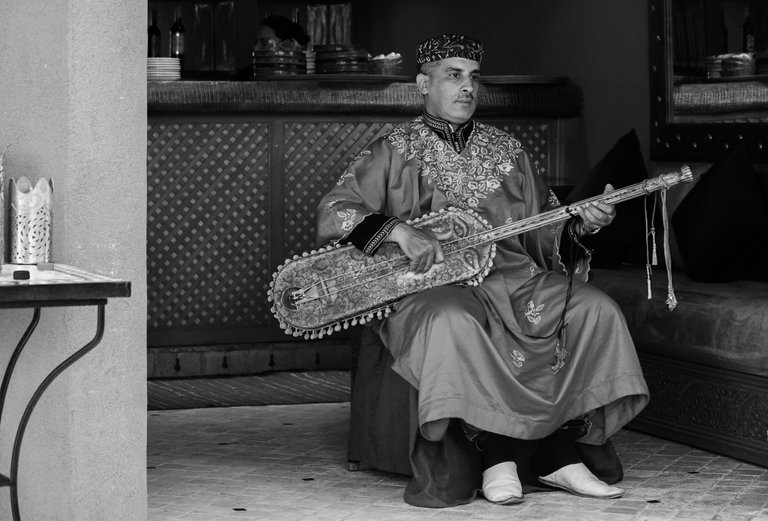 All content by @itchyfeetdonica
图文 by Donica