Hi Everyone/ 大家好,
We are trying something new this week. A new cafe was opened during COVID19 and due to the restrictions and us being cautious, we haven't really been out and about as often as we liked. This week, we tried this new cafe called MsChielf. There are normally some people in there but this week it was extra busy partially because the weather has been pretty warm. We were given a seat outside which we prefer and made ourselves comfortable.
今個星期我們少了一個新咖啡室.在疫情期間這間咖啡室剛剛開但因為自己都比較小心所以就現在才看看這間餐廳是怎麼樣的.這間咖啡室平常不是很忙但因為昨天天氣好所以都比較多人最後揀了一張枱在外面.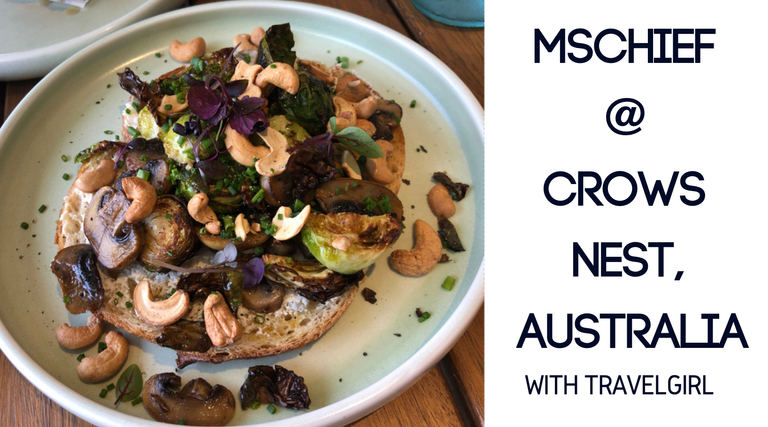 Let's have a look at the menu first. Lets of options so it was a hard decision. We ordered a big breakfast for the kids to share, brussels sprouts toast, bacon burger, a coffee and 2 hot chocolates for the kids. The food and drinks came quickly which was perfect as we were starving after sports.
先看看餐牌. 這裏有很多選擇,花多眼亂. 最後我們叫了一個大早餐給兩個小朋友,一個煙肉漢堡包,一份球芽甘藍多士,一杯咖啡和兩杯熱朱古力. 叫了之後早餐很快地為我們準備好,真好因為做完運動大家都肚餓.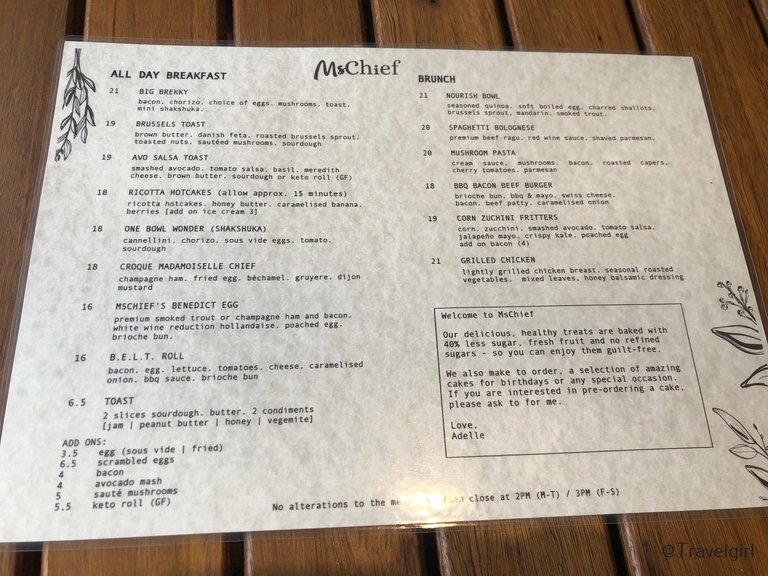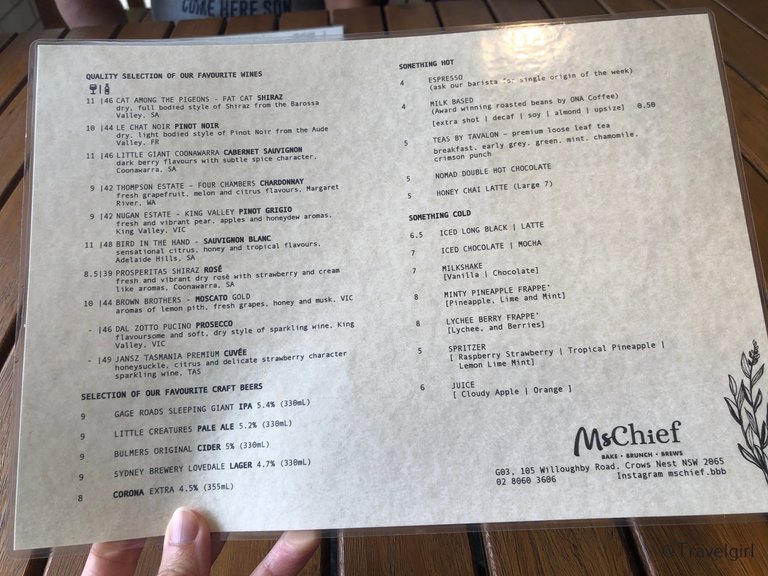 The food presented really nicely. It was certainly a great start to the meal. The halved the big breakfast for the kids and it was just right and they had some left over. I felt that the food was a bit too salty and the kids also complained how salty it was. The bacon burger was delicious but not overly big. Hubby was still a bit hungry after that burger but taste was nice. My bruseels sprouts toast was delicious. There were just the right ingredients. The only thing I may ask them to remove time were the nuts which my kids ended up eating them. Overall the price of the food and drinks were above average and the seating was comfortable especially we were seated outside.
我們的食物來的時候安排得很整齊.大早餐種類多,兩個小朋友都吃不完但覺得味道有點鹹. 煙肉漢堡包老公覺得不錯但份量不大所以吃完都覺得不是很飽.我的球芽甘藍多士味道剛剛好味道剛剛好. 如果下次再叫這個餐會叫他們不要放腰果.總括來講價錢中上但坐得舒服而且服務不錯.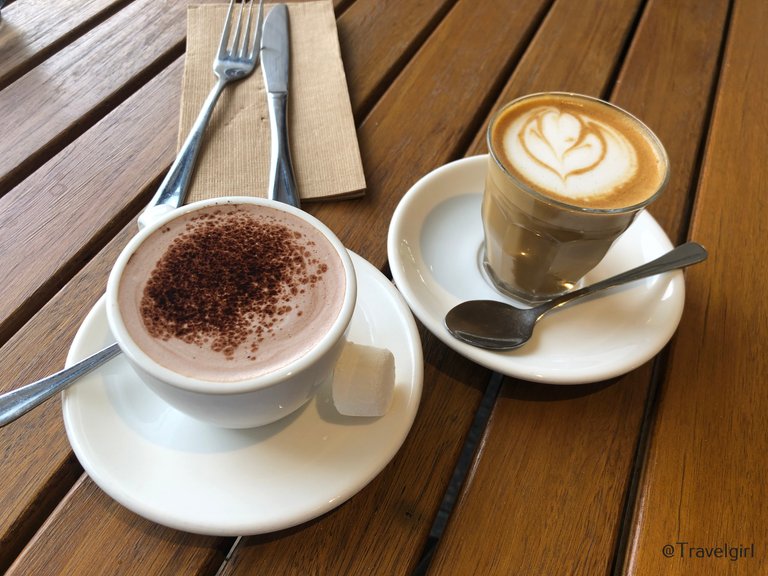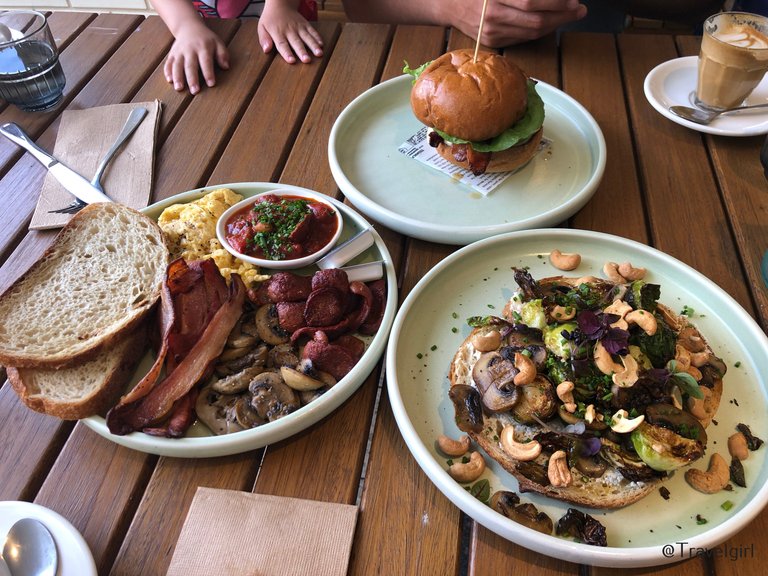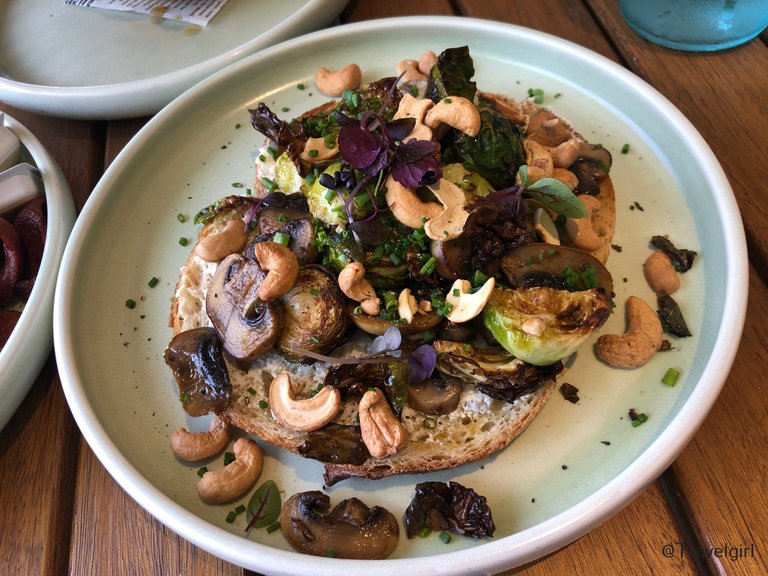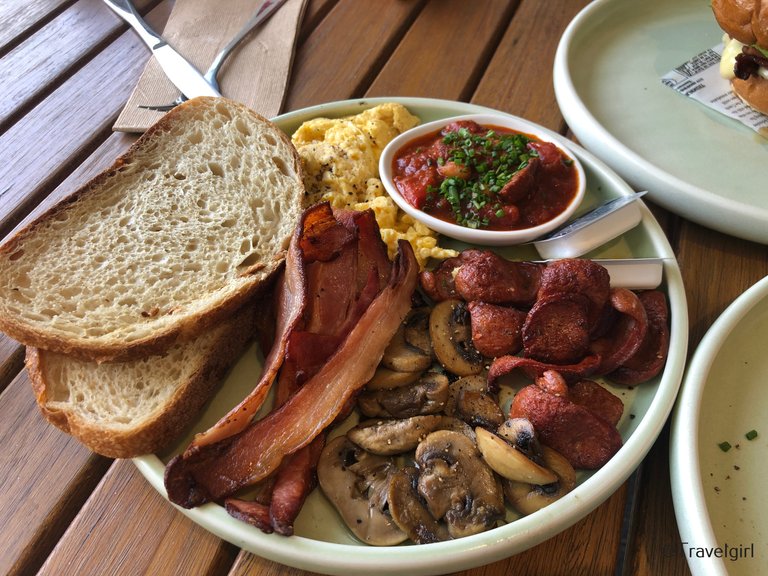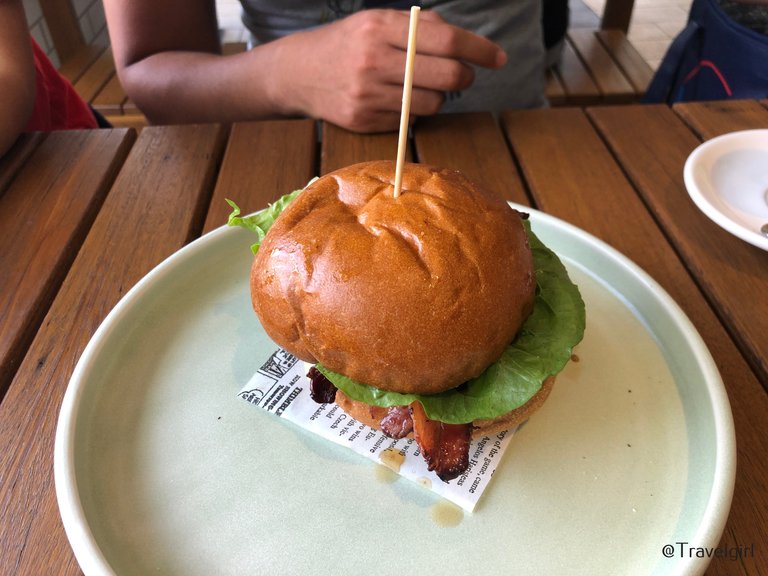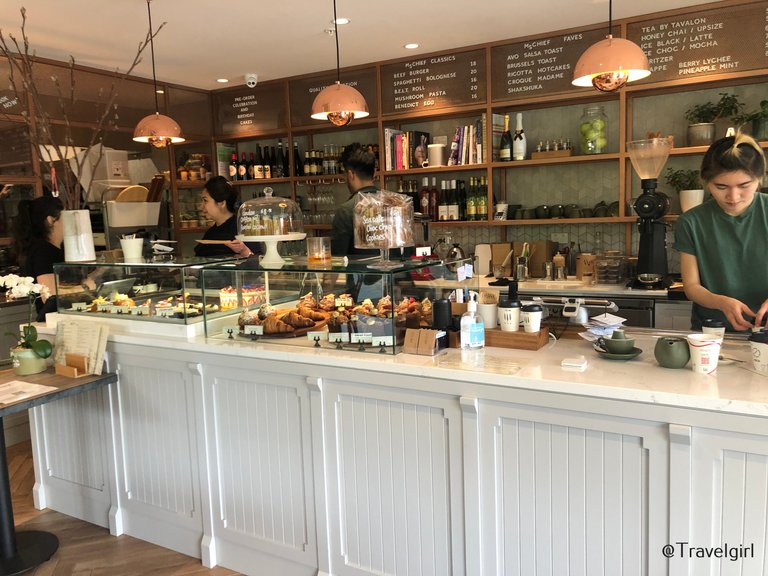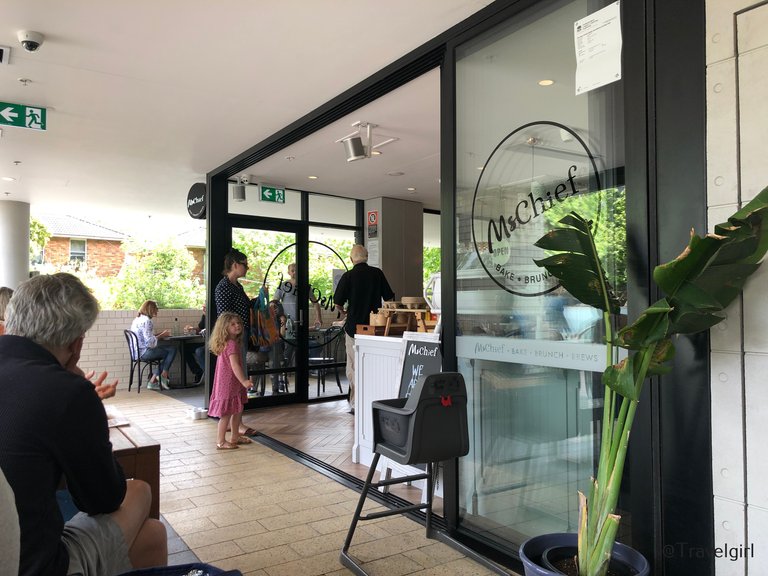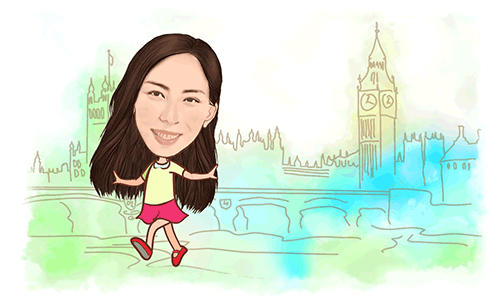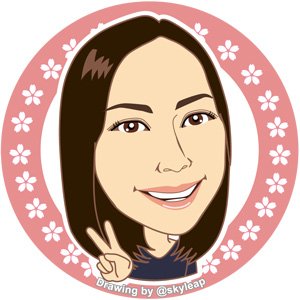 ---
Thanks for reading. If you like my post, please follow, comment and upvote me. There will be more exciting posts & destinations to come.
All photos & videos are taken by me & co in all my blogs/stories unless quoted.