Hi Everyone/ 大家好,
It's been awhile I've been out to the city by myself but it was nice to walk around and not worry about having the kids with me. I have heard that Edomae Sushi Yokocho is a nice sushi place so I thought with just myself, I should check it out. The shop is not very big so bringing the family here would be a bit hard to manage. I arrived just after 12pm so there was a line waiting for a seat. I took a number and waited around 10 minutes for my seat. There are around 20 seats at this restaurant so it is really for a quick meal.
很久沒有一個人出街所以今次去了一間壽司店試一試. Edomae Sushi Yokocho 這間壽司店之前有人提議可以去試他們做的海膽壽司因為店主每日都會在魚市場入貨保證新鮮. 這間店比較細所以如果一家來吃就比較不方便. 我剛剛到的時候已經 12點所以已經要開始排隊. 排了10分鐘之後就有位安排給我.這間壽司店只有 20 個座位左右所以很多客人不會坐很久,吃完就走.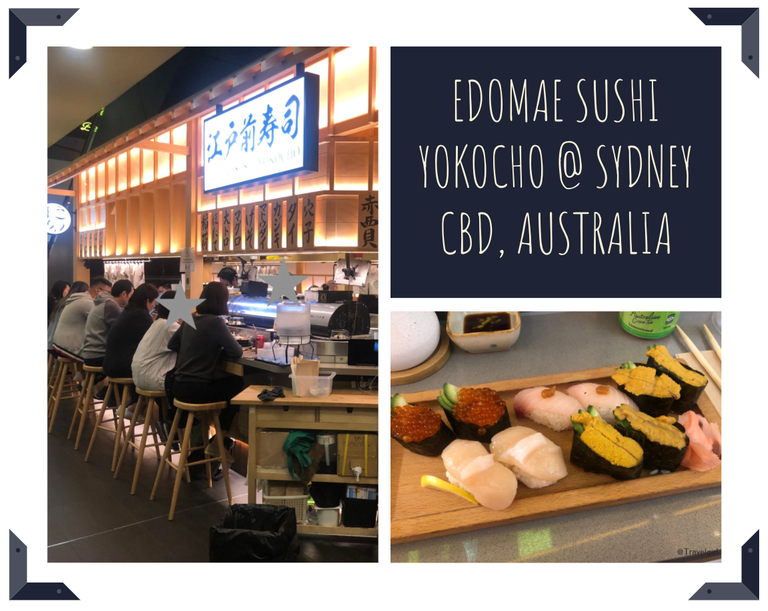 You order your food via an iPad which is located at each of the table. Here are some of the selection of food choices. I am really there for sea urchin and Ikura so I mainly ordered them. The prices are very reasonable considering what you are getting. I ordered 2 serves of sea urchin, 1 ikura, 1 scallops and 1 kingfish. I also got a king fish belly from the sushi train while waiting for my food to get ready. Drink wise, I ordered a cold green tea.
我們可以在平板電腦上叫想要的壽司. 以下是其中幾款當天可以選擇的壽司. 我來這間店最主要原因是為了吃海膽所以叫兩份海膽,一份魚子,一份帶子和一份日本白姑魚. 等他們做壽司期間在迴轉壽司上拿了一碟熟的日本白姑鱼. 飲品方面就叫了一罐綠茶.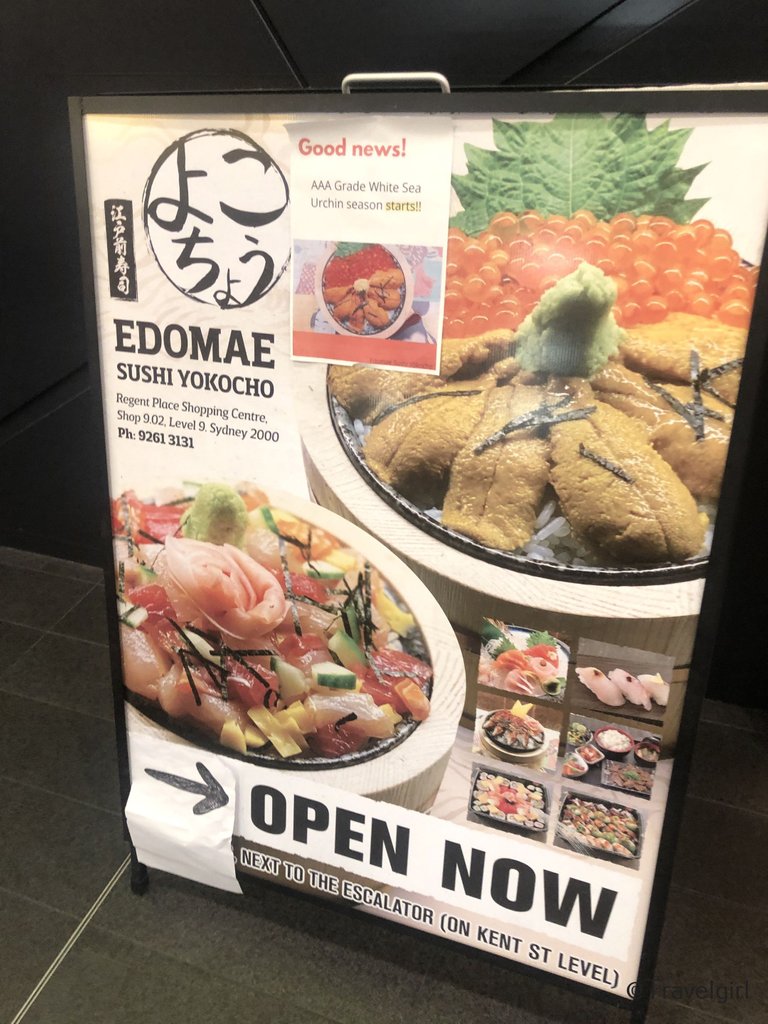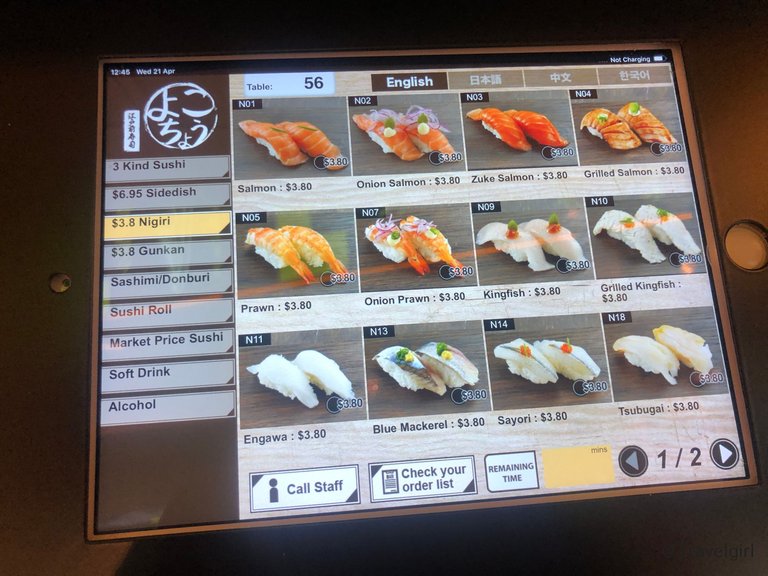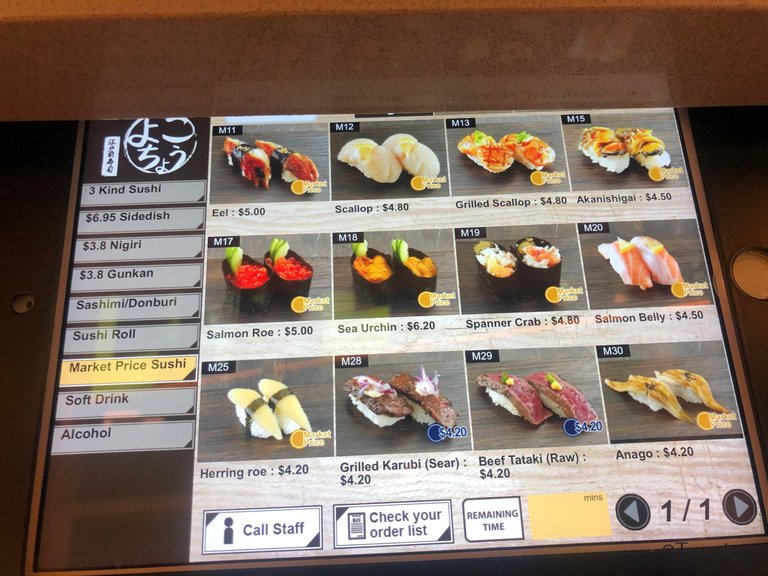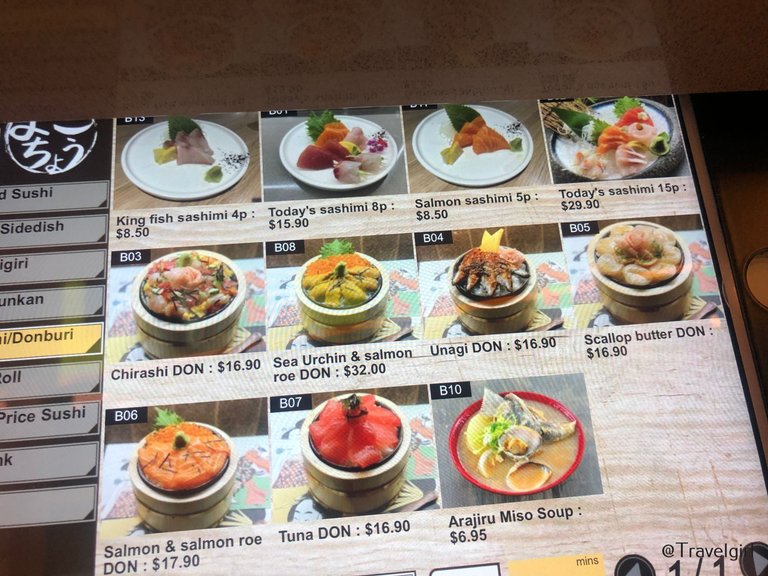 The food took a while to make as everyone wanted the same sushi. It was totally worth the wait! All the food was super fresh and you know you are getting great quality food. The sea urchin was super sweet I wanted to get another server but I was already too full. I love they rather charge you for the good quality food over cheap prices. Great place for a quick quality meal.
因為每位客人都是定特別做的壽司所以都要等一會才有東西吃.可以說每一樣海鮮都很新鮮尤其是海膽,超級甜,很好味. 這間店舖主要是給客人最新鮮出品,他們寧願貴一點價錢但可以給客人新鮮和美味的食物是最重要的. 如果想吃有質素和新鮮的壽司就是不妨到這間店試一試.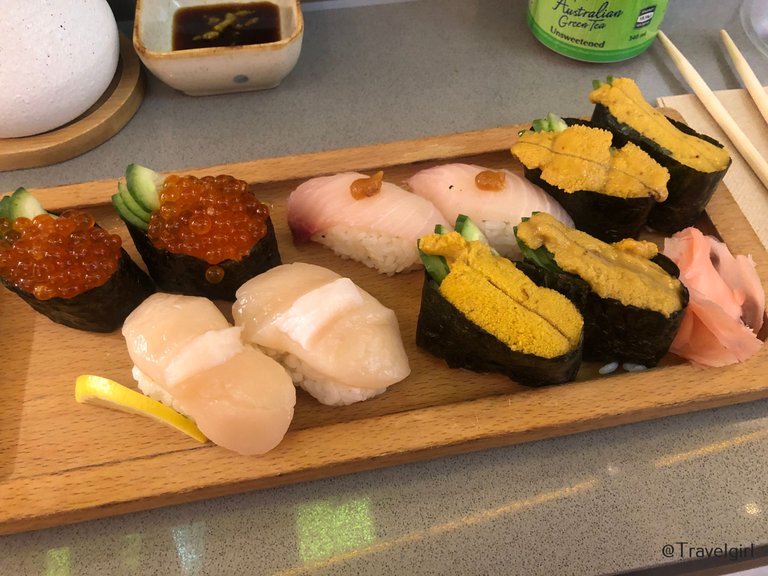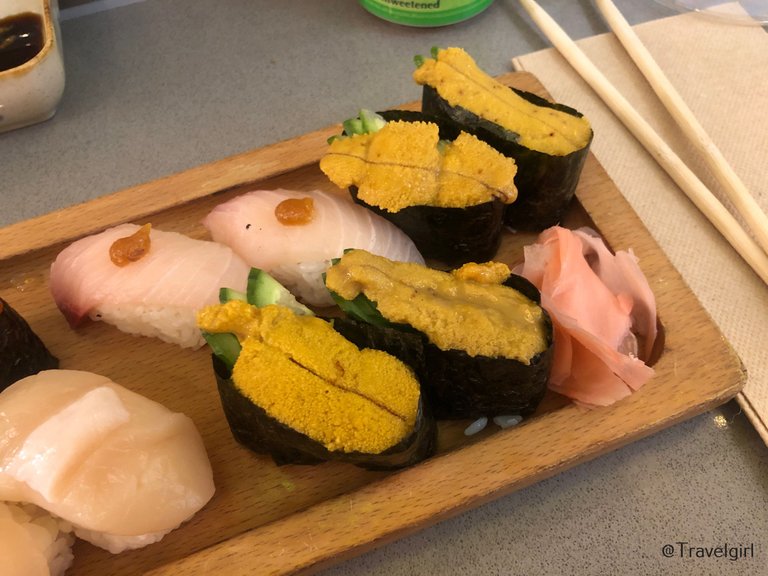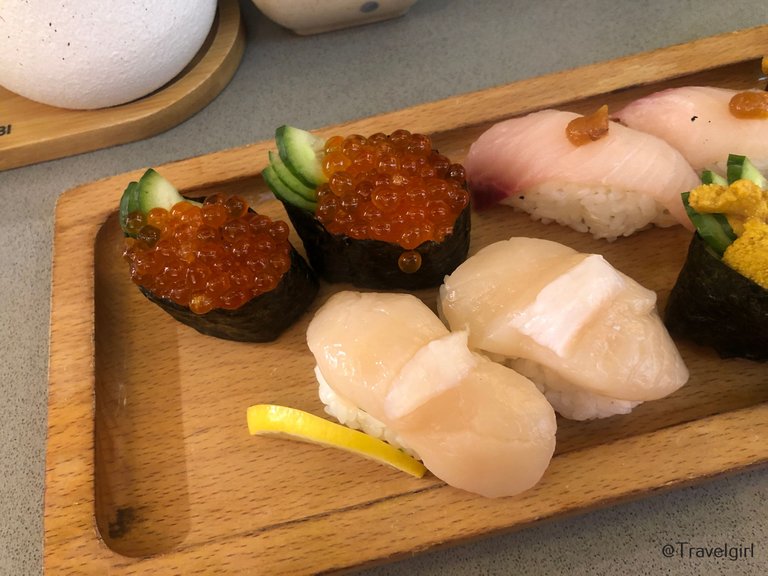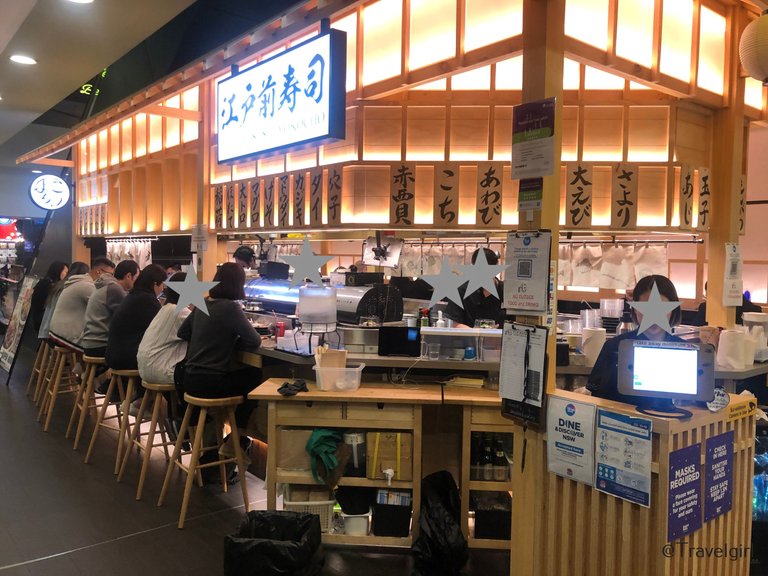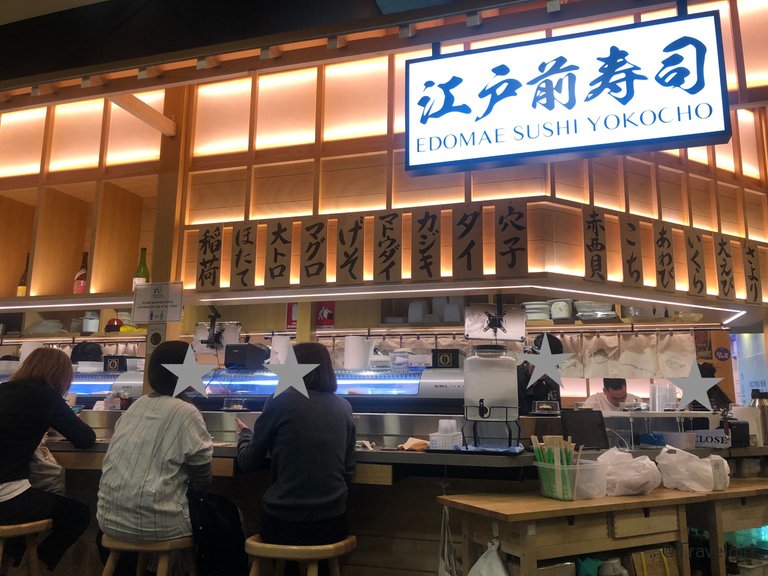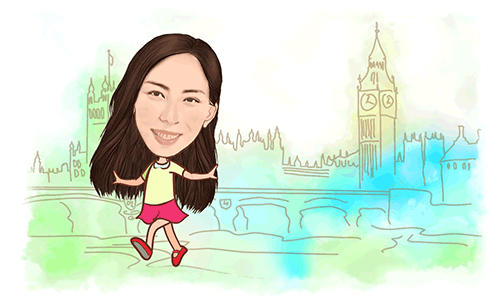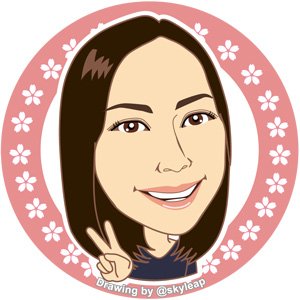 ---
Thanks for reading. If you like my post, please follow, comment and upvote me. There will be more exciting posts & destinations to come.
All photos & videos are taken by me & co in all my blogs/stories unless quoted.