Hi Everyone,
I've been seeing lots of pictures and posts on IG of people showing their milk tea ice blocks which is currently the "it" thing in many Asian cities. Even @deanliu wrote about it recently as it's super popular in Taiwan. Due to COVID19, Asian supplies in Sydney have been a bit low so trying to hunt down the more popular branded milk tea ice blocks is pretty hard. I finally found the brand I wanted to try at Chatswood, 4 for $11!!! No joke, so expensive compared to the ones I normally get at the supermarket, let's say it's more expensive than Gaytime at normal price! But I had to try it so I bought a box home.
之前在 IG 看見好多人試不同珍珠奶茶雪條所以就想自己試一下是不是真的那麼好吃. 劉美女之前都有寫過一篇不同牌子的雪條但在澳洲選擇沒有台灣那麼多. 因為疫情的關係我們華人雜貨貨量不是很充足但我終於在 Chatswood 買到我想吃的雪條.看見價錢要 $11 一盒有四條,心裡想為什麼那麼貴。在超市買兩盒 Gaytime 才是 $11 但都要買一盒回家試一試.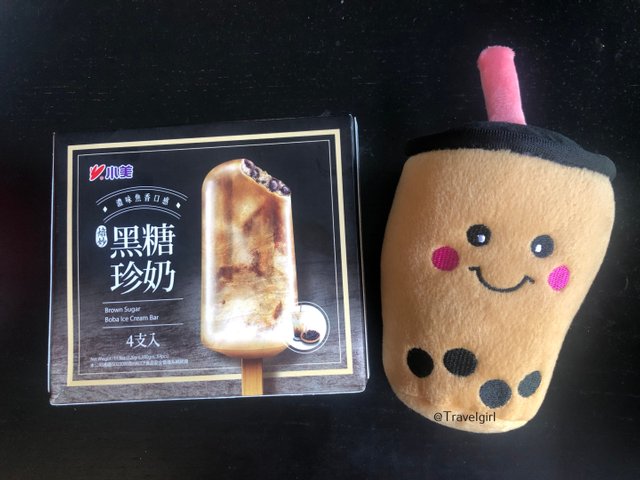 I love milk tea minus the bubbles so I wasn't sure how it was going to be like with the bubbles in the ice block. The first impression of the stick was its tiny. The packing was standard but the actual content was pretty small. I am comparing this to the standard sized ice blocks we have in Sydney and I've had Taiwanese red bean ice blocks and they were bigger than these.
其實我好喜歡飲奶茶但不喜歡吃珍珠所以不知道有珍珠的雪條會怎麼樣的. 第一個印象就這一條雪條非常短。 包裝簡單但裡面的東西真是比我想像中少. 之前有買過台灣出品的紅豆雪條都沒有這條雪條細,希望吃起來不會應令我失望.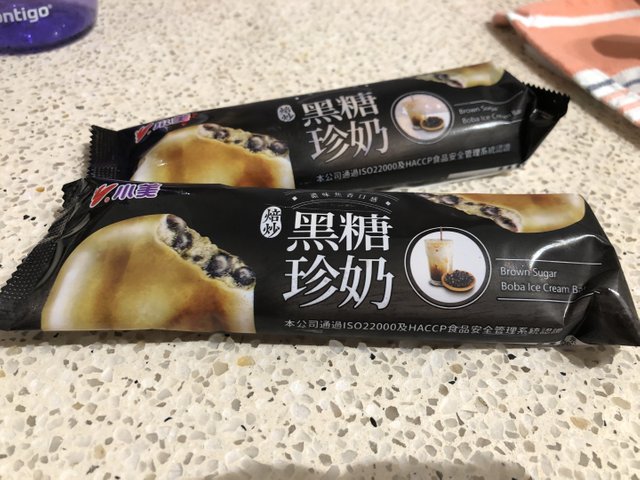 After I took off the wrapper, the smell of bubble tea is actually pretty strong. No skimping on ingredients there. First bite, it was softer than expected and I already have lots of small bubbles in my first bite. It is a bit sweeter than I like as I normally like to have my milk tea with half sugar. Like I mentioned before, the stick isn't that big so I could eat it up very quickly. Overall impression, it's more a novelty than really enjoying it. It's too sweet for me and the price was a bit steep. Will I buy it again, probably not and will use the money to buy an actual milk tea down the road instead.
拆開包裝的時候已經聞到好濃的奶茶味道. 咬第一口已經有好多珍珠而且感覺非常黏. 平常買奶茶我都會要一半糖所以覺得這一個牌子的雪條甜度比較高. 吃完之後覺得沒有什麼驚喜,覺得甜而且價錢有點貴. 會不會下一次再買?我覺得不會因為我可以拿買雪條的錢走下幾個鋪位買一杯奶茶會更加開心.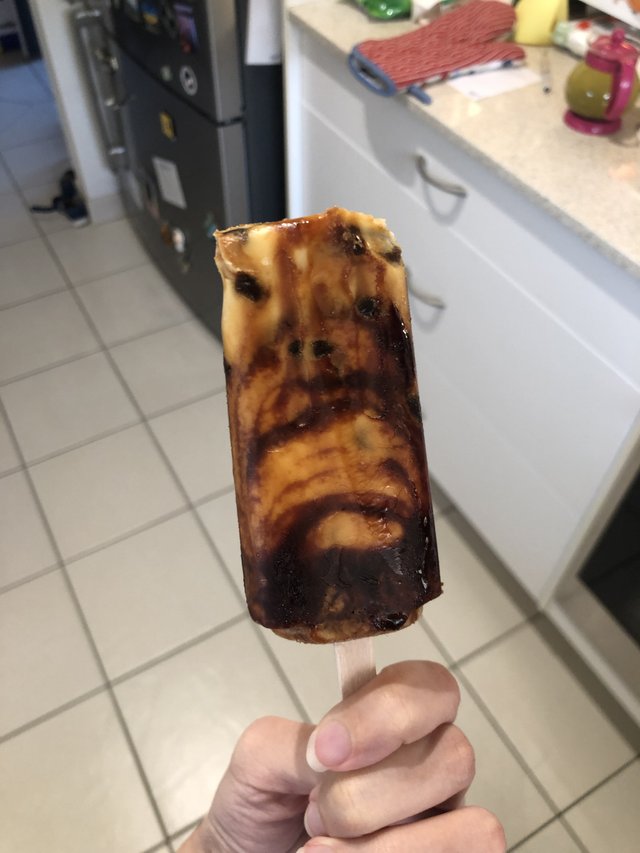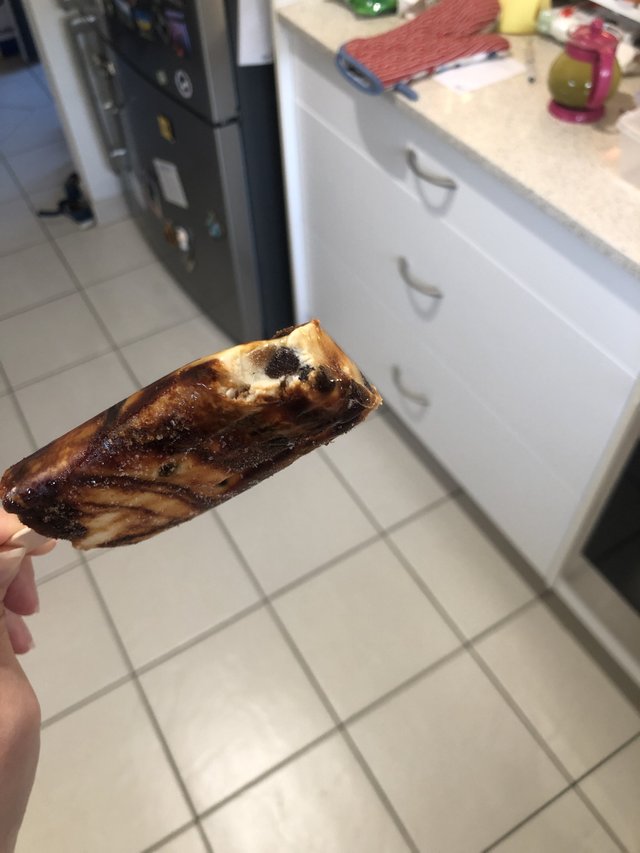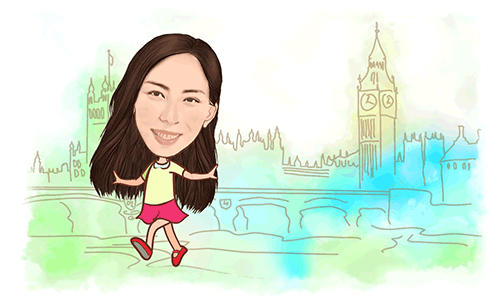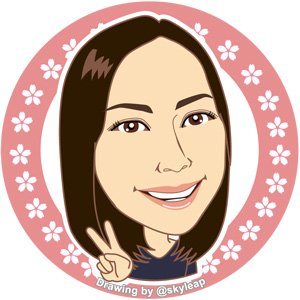 ---
Thanks for reading. If you like my post, please follow, comment and upvote me. There will be more exciting posts & destinations to come.
All photos & videos are taken by me & co in all my blogs/stories unless quoted.