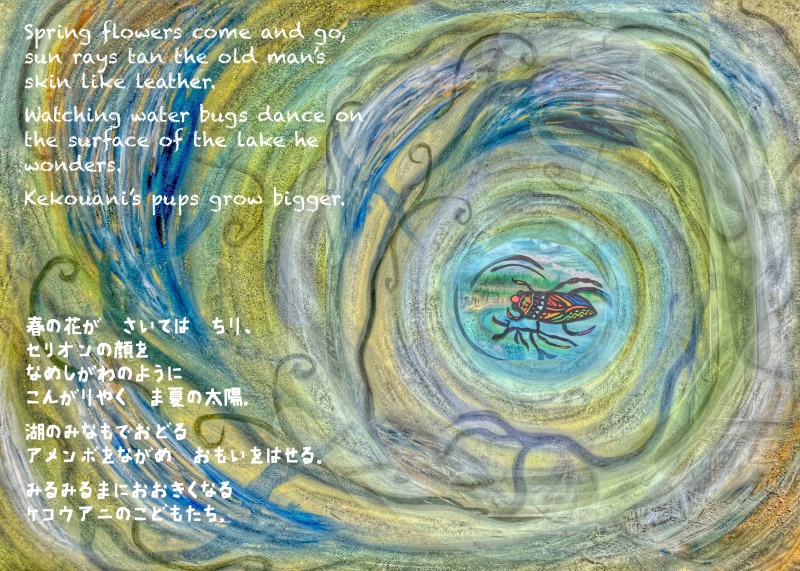 "The River of Stars Part 15"
I created this cut paper art, painted the background, and translated the story. Also, I digitally processed it. This scene is one of my favorite scenes. As we know, humans wish and dream about happiness and a peaceful spring and summer after a tough and cold winter. However, these seasons are always short. Happy moments fly away quickly all the time. I feel this scene is also expressing that kind of moment.
Water bugs are very playful and cheerful summer bugs aren't they? I really liked watching them when I was young. They are great swimmers. I also like to watch water ripple when water bugs swim. I never get tired of watching water and living things in water.
"星の川 パート15"
切り絵と背景を作成し、翻訳をしました。画像はデジタル加工を施しました。このシーンは好きなシーンのひとつです。寒くて厳しい冬の後に、幸せで平和な春や夏がやってくるのを誰しもが待ち焦がれていると思います。でも、春や夏が終わるのはとても早いです。楽しい時間はあっという間に過ぎ去ってしまいます。このシーンはそんな感じを表現しているような気がします。
アメンボはとても遊び好きでかわいらしい虫ですよね。小さい頃アメンボを眺めるのが好きでした。泳ぎが上手です。それから水の波紋を眺めるのも好きでした。水の生き物はずっと見ていられます。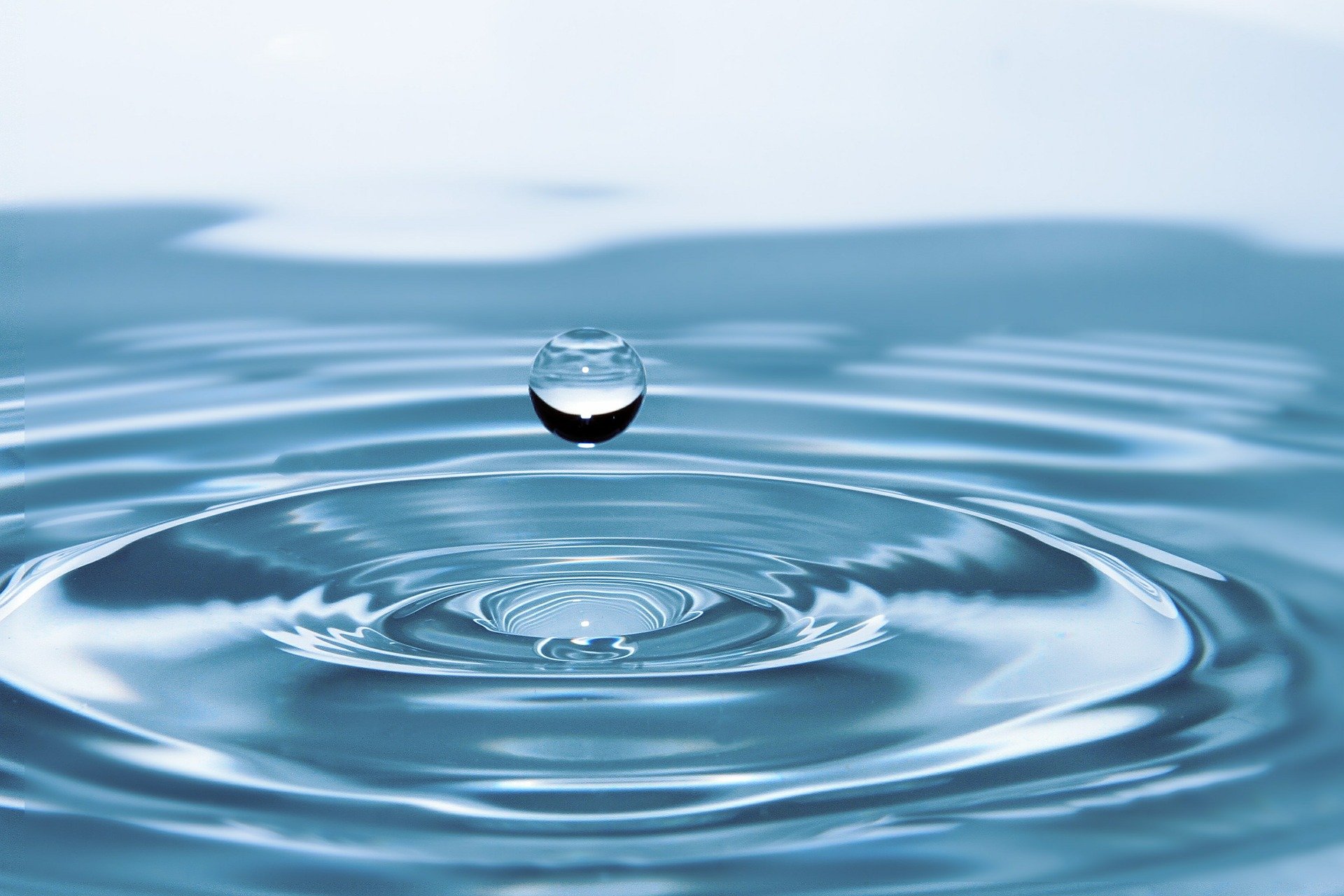 Image From 画像先: https://pixabay.com/ja/photos/ドロップ水の-ドロップ-影響-578897/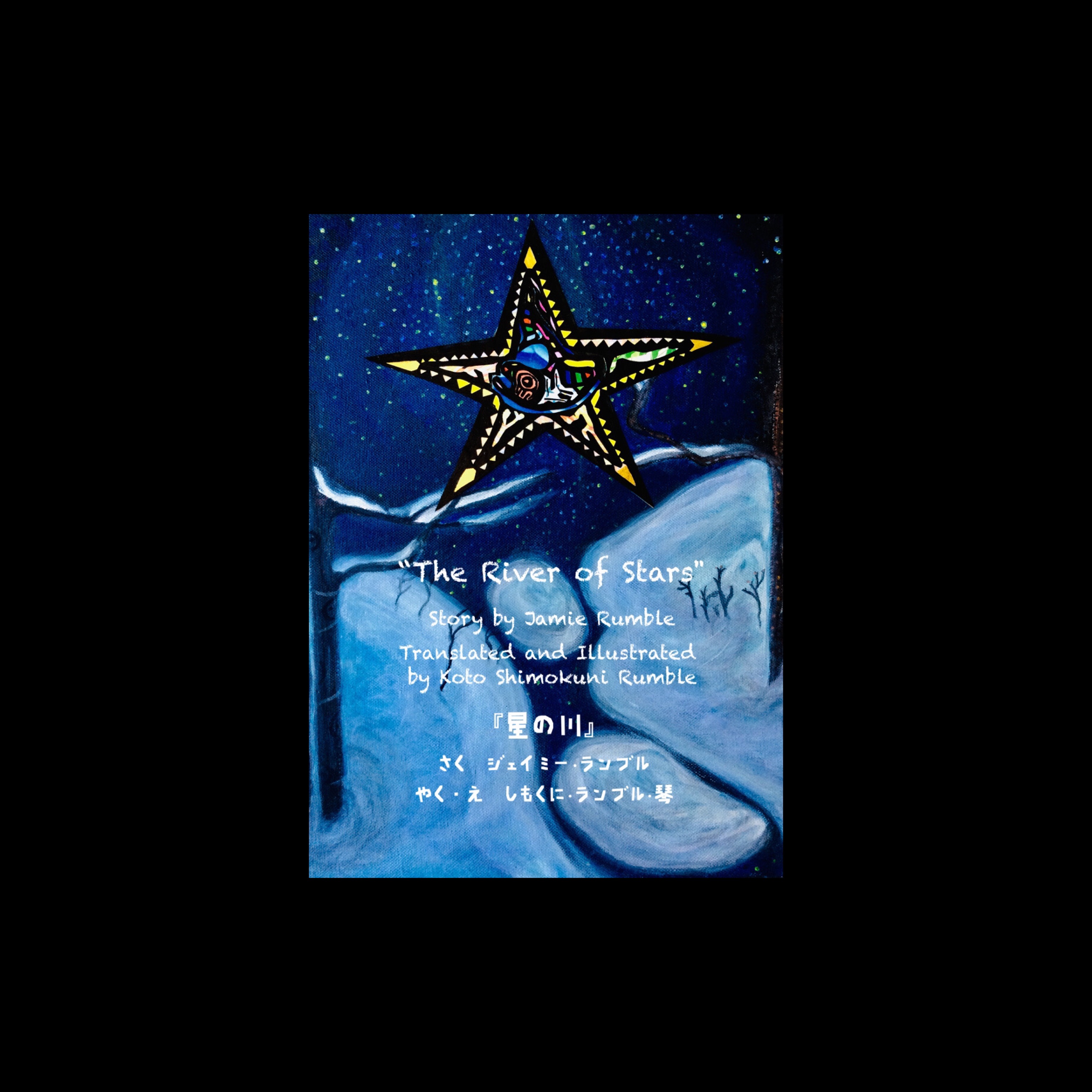 Here is my previous post "The River of Stars Part 14"コチラが前回の投稿"星の川 パート14": https://hive.blog/hive-105425/@koto-art/the-river-of-stars-part-14-translation-and-cut-paper-art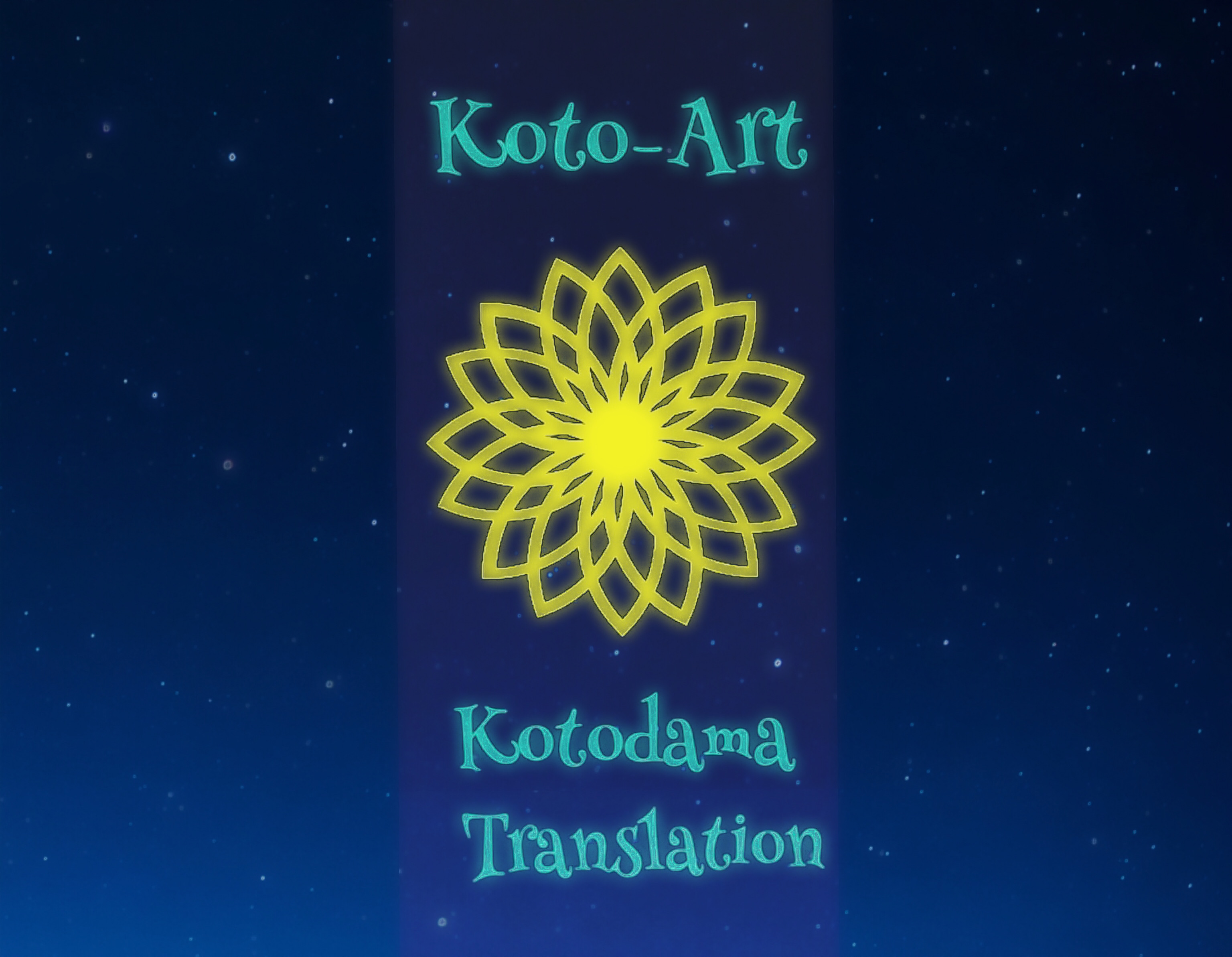 My Site: https://koto-art.wixsite.com/mysite-1