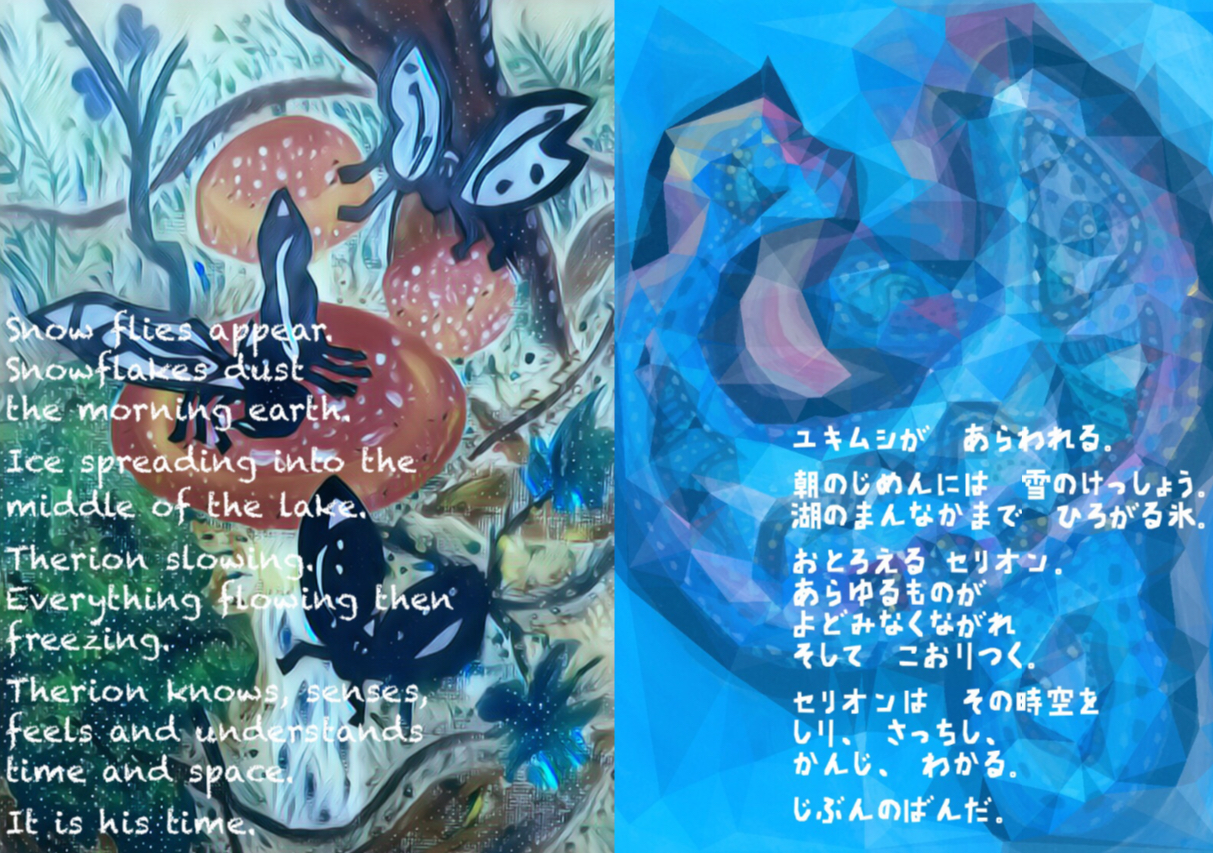 "The River of Stars Part 19"
I created this cut paper art, background, and translated the story. This is a beautiful scene. The left side of this story is in English with Amanita muscaria mushrooms and Japanese snow bugs. The right side of this story is translated into Japanese with a rainbow trout under the ice. I also digitally processed this artwork.
Have you ever seen Japanese snow bugs called "yuki mushi." Literally, yuki means snow, mushi means bug. In my hometown Hokkaido, we see yuki mushi in autumn near winter floating in the air. When people see yuki mushi, people say "Snow will come soon." I love to see yuki mushi because they are very beautiful. However, if we are riding bicycles, we have to be careful to not swallow yuki mushi. They fly into our mouth very quickly. In Nova Scotia, Canada, I see very similar white bugs but not exactly the same as yuki mushi. I miss seeing yuki mushi.
I took a frozen water picture last winter near my house. There is a small creek next to my house. There is a big chunk of frozen ice. It looks very gorgeous. I took a photo of the big frozen chunk. The rainbow trout in the picture is also under the big chunk of the frozen river. I love to see the water flow under the frozen ice in winter. Of course, it's cold but beautiful.
The old man Therion from this story, he noticed that it's time to leave this dimension soon. That is a sad moment but I think almost all people will understand that time naturally. We all have that type of natural sense. Anyway, I hope that you enjoy my artwork and photography. I know it's not winter yet but sometimes it's good to see the opposite season in artwork like seeing winter in the hot summer!
"星の川 パート19"
切り絵と背景画を作成し、物語を翻訳しました。とても美しいシーンです。左側の英語表記の絵はベニテングダケの背景と雪虫の切り絵です。右の和訳の絵は氷の下のニジマスの背景画です。両方デジタル加工を施してあります。
みなさんは雪虫を見たことがありますか?その名の通り雪のように見える虫です。故郷の北海道では秋が深まり寒くなると、フワフワと雪虫がとびはじめます。雪虫を見ると人は"もうじき雪だな"と言います。とてもきれいな虫なので好きですが、自転車に乗っていると口の中にサッと入ってくるので気をつけなくてはいけません。カナダのノバスコシア州で雪虫に似たような虫を見かけますが、雪虫とは違うようです。日本の雪虫が見たいです。
去年の冬の寒い日に家の近くの小川のようになっているところで氷の塊を見つけたので、写真を撮りました。とても美しい氷の塊でした。絵の中のニジマスも凍った川の下にいます。真冬の寒い時に凍りついた川の下に流れる水を見るのが好きです。寒いですがきれいです。
主人公の年老いた男、セリオンは自分がこの世を旅立つ時期が近いことを悟ります。寂しい瞬間ですが、きっと人間はそういう時期をなんとなく察知する能力を誰もが持っているではないでしょうか。それは自然な感覚なのではないかと思います。夏なのに真逆の冬のアートをみるのもなんとなく良いものです。冬の切り絵と物語を楽しんでください!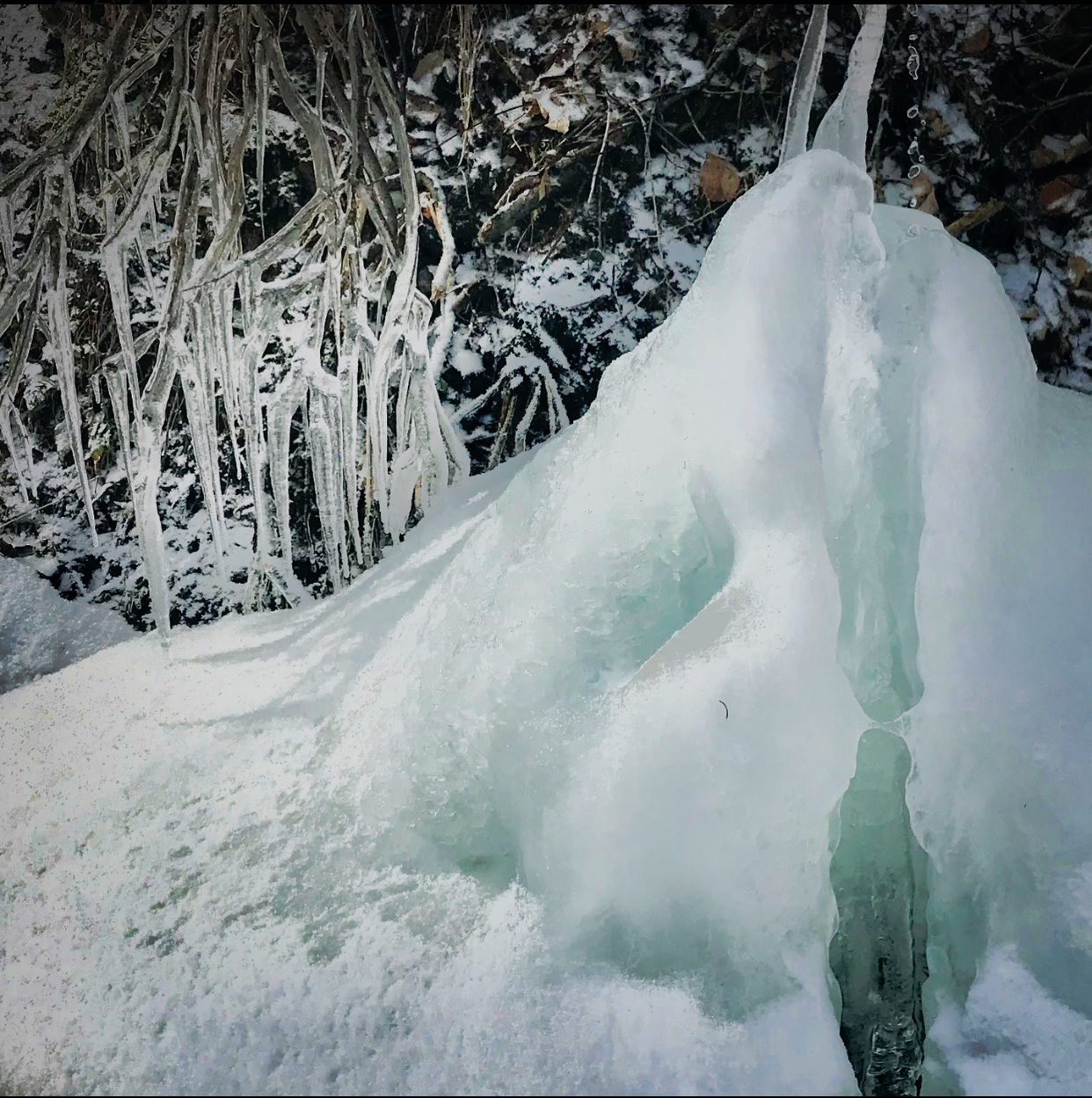 Photo by @koto-art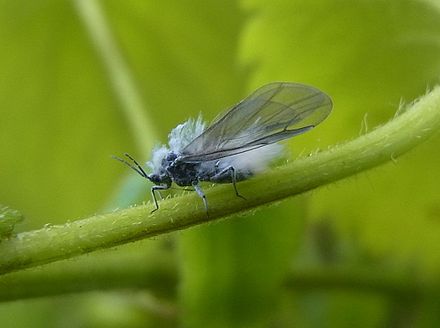 Image of Japanese Snow bug-Yukimushi from Wikipedia 雪虫の画像はウィキペディアより
About Yukimushi in Japanese 雪虫についてhttps://ja.wikipedia.org/wiki/%E9%9B%AA%E8%99%AB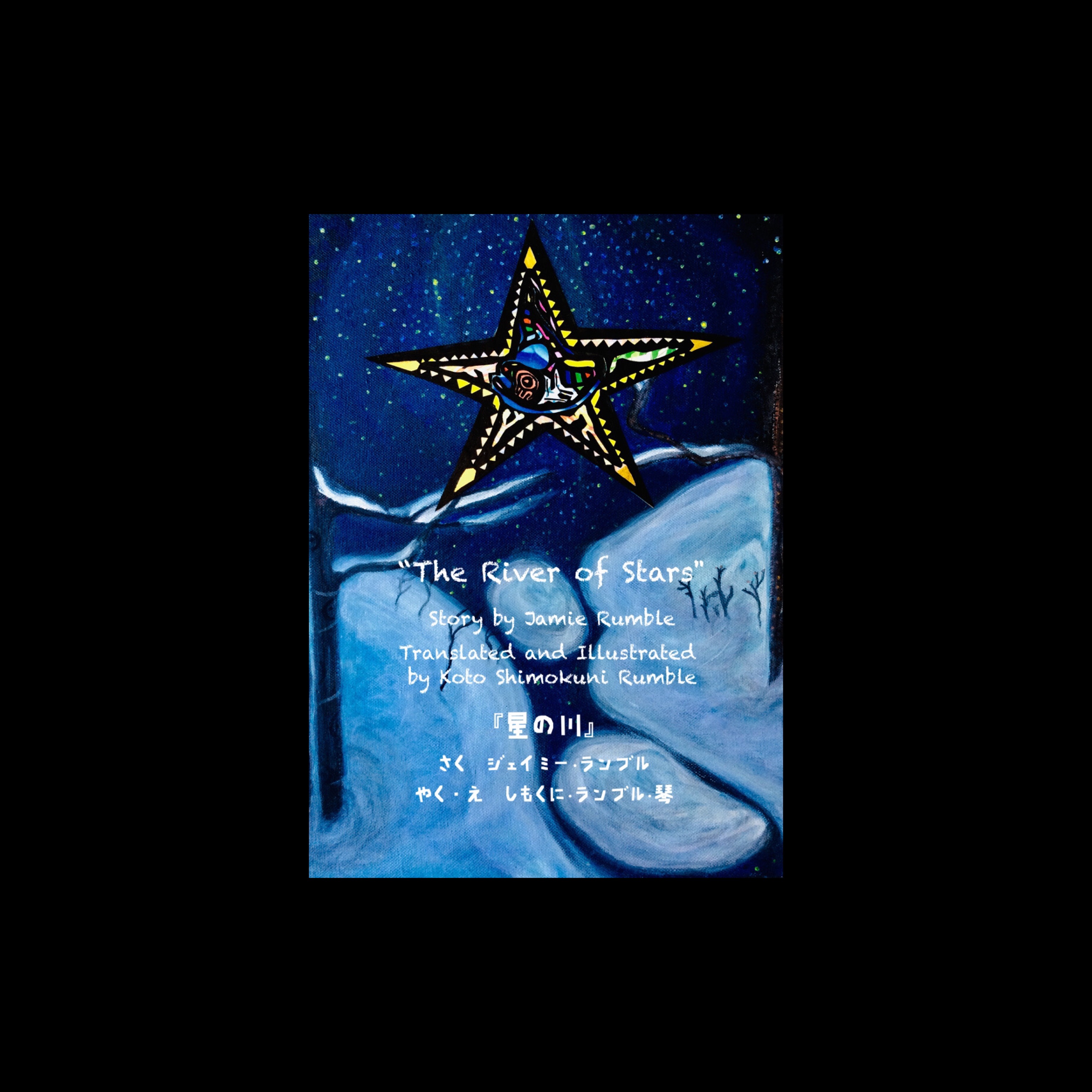 Here is my previous post "The River of Stars Part 18" "前回の星の川 パート18"はコチラ:
https://hive.blog/hive-105425/@koto-art/the-river-of-stars-part-18-translation-and-cut-paper-art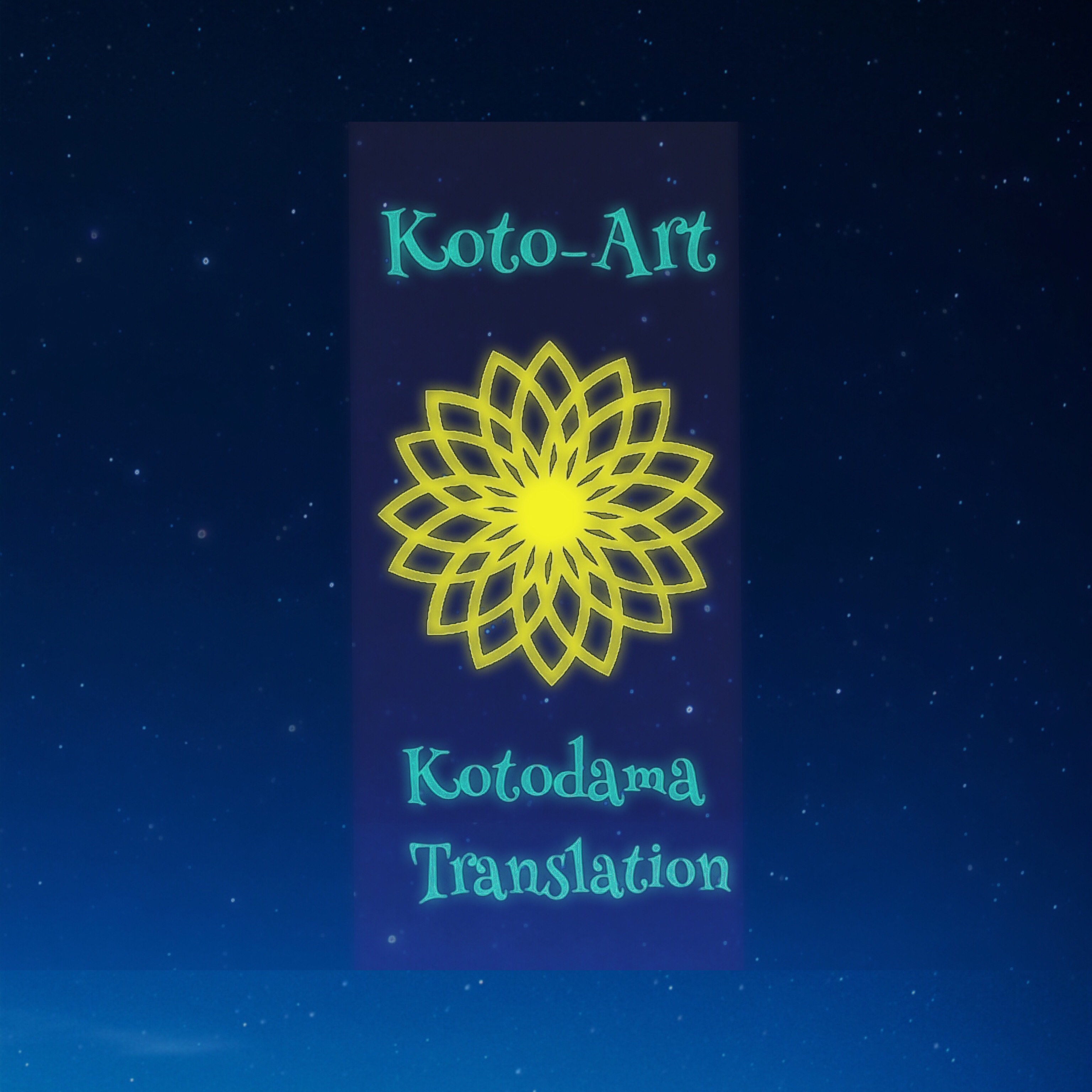 My Site: https://koto-art.wixsite.com/mysite-1