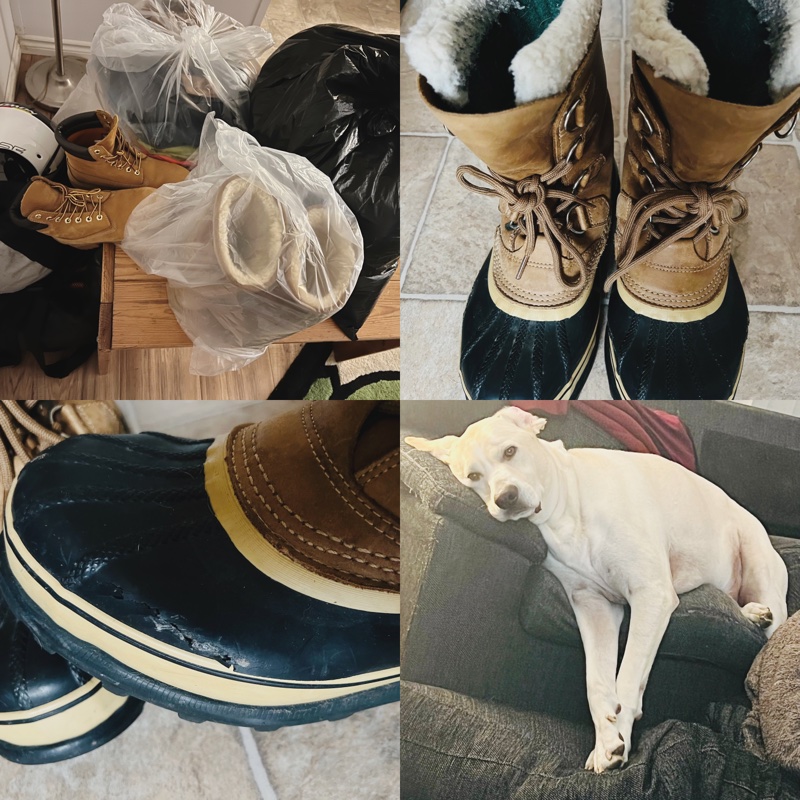 "Time to Dankatsu- Decluttering and Tidying Up Activity"
Decluttering or tidying up: "Dankatsu(断活), Sutekatsu(捨て活), or Danshari (断捨離 copyrighted), or even Konmari(こんまり)," becoming simplest or minimalist is a pretty typical activity these days in our society as you know.
In Japan, we have seasonal cleaning days, especially in December (usually on the 31st but anytime before the last day of the year) before New Year's day is called "Oosouji (大掃除)." "Oo" means big and "souji" means cleaning. This big cleaning day is for good luck for the next year and shows appreciation for our life and health. Also, people change their clothes collections in their closets from spring to summer, summer to autumn, or winter is called "Koromogae (衣替え)" "koromo" means clothes and "gae (kae)" means change.
I like both seasonal events but mine is becoming very simple and not a big deal because I don't want to change my clothes every season. I don't even have many clothes anymore to do Koromogae. However, I often need or want to declutter my stuff when I feel so. In Japan, people have many ways to get rid of their stuff such as thrift stores, secondhand stores, buy-and-sell apps, trading systems, cleaning companies, pawn shops, donations, school bazaars, flea markets, government garbage collection days and more. In my area Nova Scotia, Canada, we have a few thrift donation stores and secondhand stores, a buy-and-sell community, a pawn store, and a free provincial big garbage collection days but it's not as convenient as in Japan. I don't mind donating my stuff but sometimes I want to make some money if it's a valuable thing.
Dankatsu is a very interesting thing to think about my life or a way of living, or even my deep mind or subconscious mind, or more. Sometimes it's very emotional without expecting it. I used to have many clothes, shoes, and books because I liked to surround myself with my favourite stuff. However, I noticed that I felt very heavy and stuck.
When I started dankatsu, I couldn't understand how to do that well. So, I had a rebound situation again and again. When I moved from Japan, I got rid of all of my stuff at my mother's house which I asked her to keep for me for a long time. I was a bit sad to do that but I am glad that I did it. When I visited Japan last summer, I helped my mother to clean our grandparent's and other family members' room and stuff. We took a long time to do that and we were exhausted but we made it! I don't remember how many garbage bags we put out plus two 2-ton trucks for furniture and stuff...
Nowadays, I got used to thinking lighter little by little, and I can sort out my stuff easier than before. It's still difficult to declutter stuff which I don't use if it's not damaged or still good-looking. If I don't get rid of them, these things are taking my space. They are just sitting for a long time without anybody using them. Sometimes it's good to have something nice that heals your mind but if they are just there, maybe it's time to say goodbye. I still make mistakes to buy something which I don't really need to buy but I don't regret it and hold it with my guilty feelings too much like before. I can think lighter than before including my mistakes. "Shikataganai (can't help it)" is not a negative meaning anymore for me I guess.
Recently, I cleaned my closet, kitchen, washroom, shed, and my husband's office. We got rid of a lot of stuff from our shed and donated clothes, goods, and books. I am still debating with some of my shoes even though I put them in a bag but I will figure it out soon. I said goodbye to my old SOREL winter boots. They have "jyumyou (life span)" moments. I fixed them many times but I can't fix the holes anymore. I said many thanks to them to protect me from cold winters for over 10 years!
We are thinking about getting rid of our old sofa which is my dog's favourite sofa. It is so old and we can't feel good sitting there. This also has a "jyumyou (life span)" moment. I will feel sorry to get rid of it soon for my dog but we will find something nice soon for him for sure. It's a good thing that every time when we put our big furniture outside for the free local big garbage day, people take it before the collecting day. Recycling furniture makes me feel good. I try to put it outside nicely so, people find nice stuff!
"断活の時期"
断活、捨て活、断捨離(著作権)、こんまり、シンプリスト、ミニマリストなどは、私たちの生活にかなり馴染んだ活動だと思います。
日本では年末になると翌年の幸運を願ったり、健康で無事に過ごせたことに感謝の気持ちを込めてその年を締めくくるために大掃除をする習慣がありますね。それから春から夏、夏から秋または冬にかけて衣替えをする習慣もあります。
わたしはこうした四季に関係した行事が好きですが、もう衣替えをするほど衣服を持っていません。それでも、時々断活したい気分がやってきます。日本ではリサイクルストア、古着屋、売り買いのアプリ、交換システム、掃除業者、質屋、寄付、学校のバザー、フリーマーケット、市のゴミ収集など便利なシステムが豊富にあります。ここノバスコシア州のわたしが住む地域では、寄付でまかなわれているスリフトストア、古着屋、売り買いのコミュニティー、質屋、無料の州のごみ収集日などがありますが、日本ほど便利ではありません。寄付をするのは全然構いませんが、たまに価値があるものを売りたいなと思うこともあります。
断活は自分の人生、生活、心の奥、潜在意識などを見つめるのにとても面白い機会だと思います。時折、思いもよらずとても感情的になります。昔はたくさんの服、靴、本などお気に入りのものに囲まれて暮らすのが嬉しいと思っていた時期もありましたが、そのうちそれが重苦しく感じ、前に進みづらくなっていることに気がつきました。
断活を始めた頃は、容量よく進めることができませんでした。何度もリバウンドを繰り返しました。日本を離れた時、実家に置いてもらっていた自分の古い持ち物を思い切って全て処理してきました。ちょっと悲しかったですが、今となってはやっておいてよかったなと思います。今年の夏日本を訪れた時には、母と一緒に祖父母、他の家族のメンバーの家具や物を全て片付けました。かなりの量でものすごく時間がかかり、疲労困憊でしたがなんとかやり遂げました。一体何個ゴミ袋ができたのかもう思い出せません。プラス2トントラック2回分の家具や物がありました。
このところ、断活を気軽に考えられるように少しずつなってきました。前よりも簡単に仕分けができます。まだダメージもなく見た目もいいのに決断しなくてはいけないものはとても判断が難しいです。でも誰も使わないのでスペースをとってただそこにあるだけ…。それがあることで心が癒やされるのならいいと思うのですが、やはりただあるだけ。そんなものにさようならするのはやはり心苦しいです。いまだに買わなくてもいいものを買ってしまうことも時々ありますが、後悔して罪悪感からそれをしまい込んだりするようなことが以前ほどなくなりました。仕方がないという言葉は前よりもネガティブな響きに感じなくなってきたような気がします。
最近、クローゼット、台所、洗面所、物置、主人の部屋を掃除しました。たくさんのゴミが物置から出ました。衣類、小物、本などを寄付しました。まだゴミにまとめたはいいのですが、どうしようかと考え中の靴がいくつかあります。そのうち考えがまとまると思います。長年愛用したソレルのブーツにさようならをしました。寿命でした。何度も何度も修理をして履いてきましたが、もう修理不可能な状態になってしまいました。10年以上も寒い冬から守ってくれたことを感謝して終わりにしました。
犬のお気に入りのソファーもそろそろ処分しなくてはいけない時期にきています。座り心地がものすごく悪く、これももう寿命です。犬には悪いのですが、彼にはまた新しい何かがやってくると思うのでよしとします。州の無料ゴミ回収の日に向けて外にゴミを出しておくと、あっという間に誰か必要とする人がリサイクルして持っていってくれるので嬉しいです。誰か使ってくれる人がいるのは有り難いのでなるべく綺麗に外に出しておくようにしています。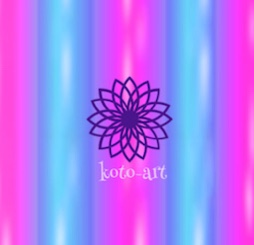 My Site: https://koto-art.wixsite.com/mysite-1/home