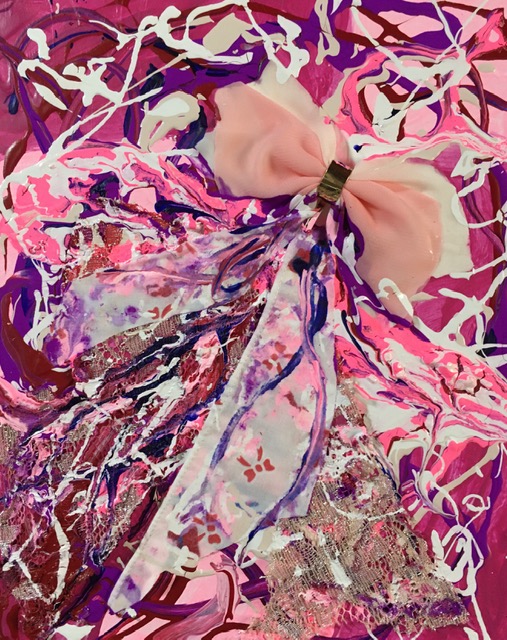 (ENG)
This is my original artwork.
"Angel in Broad Daylight"
Mixed Media,22x27.3cm,2020
Under the bright sun in broad daylight, a cute angel with a ribbon was flying with a sparkle.
The afterimage is still printed on the back of the eyelid.
It is a picture with such an image.
I like this picture a lot because it was arranged in bright colors mainly in pink.
(JPN)
これは私が創った作品です。
「白昼の天使」
ミクストメディア、22x27.3cm、2020
白昼のまぶしい太陽の下で、1人のリボンをつけた可愛い天使が輝きを放って飛び立った。
その残像は今もまぶたの裏に焼き付いている。
そんなイメージを描いた絵です。
ピンク色を中心に明るい色調でまとめられたので、私は結構この絵を気に入っています。
---
UNKNOWN ASIA 2020 ONLINE
2020.12.11[fri] 10:00~20:00 VIP PREVIEW
2020.12.12[sat] 10:00~20:00
2020.12.13[sun] 10:00~20:00
Website: https://unknownasia.net/
My Artist Page: https://unknownasia.net/artist/artist_detail.php?lang=&aid=72
---