This is the official newsletter of the Hive Naija Community. In our newsletters, we will be highlighting the top 3 on the Hive Naija community based on the weekly prompts we put out and give out prizes.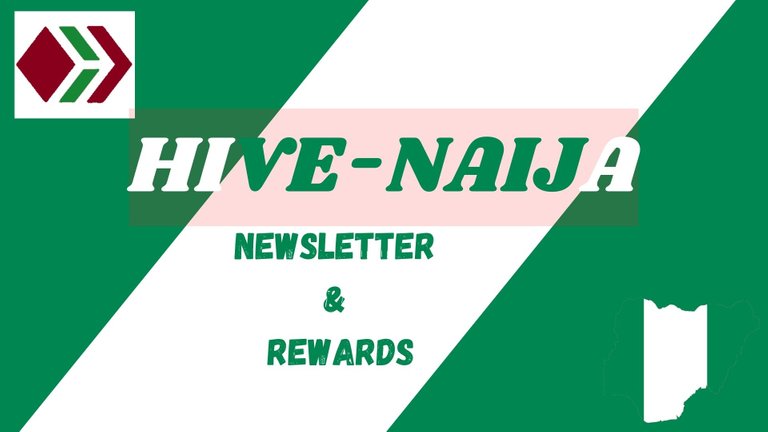 The Hive Naija Community aims to give rise to a lot of valuable content posted by not only Nigerians but all members of the community. This is a means of creating exposure as well as rewarding authors for their effort in putting out great content.
It was quite the experience reading the carefully thought out work put in by members of the community. Great posts that'll make you squeal right in the confines of your bedroom.
Here are the highlights of some amazing contents courtesy of those who participated in the given prompt:
There are lots of features to try when you newly start playing and as you keep going, you keep unlocking those features and the game keeps getting fun but after a while, you fully unlock everything there is to the game, then what happens?
What an interesting rendition! Our writer here goes ahead to give detailed explanations on why he'd pick one over another. What is his final verdict? What side would he pick?
If I raise someone from the dead what's my guarantee that they want to see me?...What's my guarantee they won't die before my eyes again? And if I choose to remain alive forever, won't life lose meaning?
Hmm. This person is clearly undecided if his highlights say as much. Yet, he chose life. The question is whose life? His or his loved one?
No one knows what's at the other end, and if what we are being told about the afterlife is true, what's the assurance that one will make it to a safer place?
Ever questioned what comes after death? We all have. Our reader here gives a poetic rendition of life after life.
That's it folks. We are grateful to the participants of these prompts and we look forward to more engagement from members and non-members.
Also as a development, do endeavour to drop links to your post in the comment section of each prompt given by the HiveNaija community. We appreciate it!
REWARDS
@kushyzee - 3 Hive
@b0s - 2 Hive
@shemzy - 1 Hive
Congratulations to the winners!
Many thanks to @belemo for sponsoring these rewards every week. We are open to, and would appreciate more sponsorship from others.
While we appreciate all the entries, it should be noted that rewards are only given to those who follow the contest rules and also follow the curation trail by clicking on the banner below.
Support The Hive Naija Curation Project
If you like our work, please support this project by delegating Hive Power to @hive-naija or you can join our curation trail by clicking on the banner below
Join us on Discord
Follow us on Twitter
|25HP| |50HP| |75HP| |100HP| |200HP| |500HP| |1000HP| |5000HP|