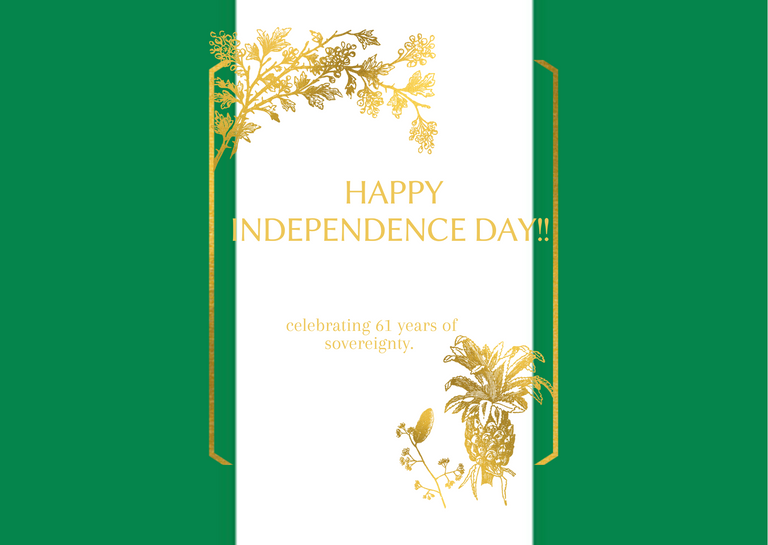 image made with Canva
Today makes it 61 years since Nigeria was declared a sovereign nation by Britain. The journey through those past 61 years hasn't been exactly smooth. They've been coups, corruption cases, more coups, there was even a civil war in between. But even amidst all the turmoil and chaos, there are still things that'll still make you beam with joy when you remember that you come from this great nation.
In this post, I'll be highlighting five of those things. I hope you enjoy them.
OUR ANCESTRY: One thing to be proud of as a Nigerian is our ancestral history. Whether you're Hausa, Ibo or Yoruba, you must've been told stories of our forefathers conquered vast lands and mastered their crafts. From Ile-Ife to Benin to Sokoto to Oyo to Warri, ancient kingdoms that have stood(some still standing) the test of time arose. It's quite unfortunate that some of the relics of these ancient kingdoms have been carted away by the British.

UNITY: Nigeria is home to over 200 different ethnic groups spread across 36 states. Each tribe with its own unique attributes, characteristics and way of life. Despite being constituted with diverse groups with, sometimes, conflicting interests, Nigeria has managed to stand the test of time and remain unified, even in the face of challenges.
FUN FACT: Did you know that Nigeria is home to about 7% of the total languages spoken all over the world.

FIGHTING SPIRIT: The average Nigerian can survive almost anywhere in the world, regardless of the weather or condition. It's a superpower that has been embedded in us from birth. This is evident in the lives of many prominent Nigerians that are outside the shores of this country breaking barriers and dominating their field. Our resilience and sheer will is, and will remain unmatched.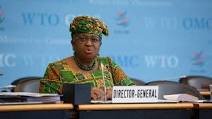 image source
4.LANDSCAPE: Nigeria is blessed with beautiful places with wonderful landscape where you can enjoy the scenery and have a nice time. Some of these places include popular tourist attraction sites like Obudu mountain resort in Cross River state, Idanre hills in Ondo state, Olumo rock in Ogun sate and many more...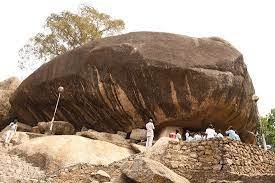 5.SECOND LARGEST FILM PRODUCER IN THE WORLD: Nollywood is one of the largest film producer in the world, bested only by the Indian movie industry(Bollywood).
These and many more, are reasons why being a Nigerian is something to be proud of. While going through our daily activities, I urge us all to say a word of prayer to this great nation - Africa's giant.
Thank you for going through my post. Nigeria will be great again.