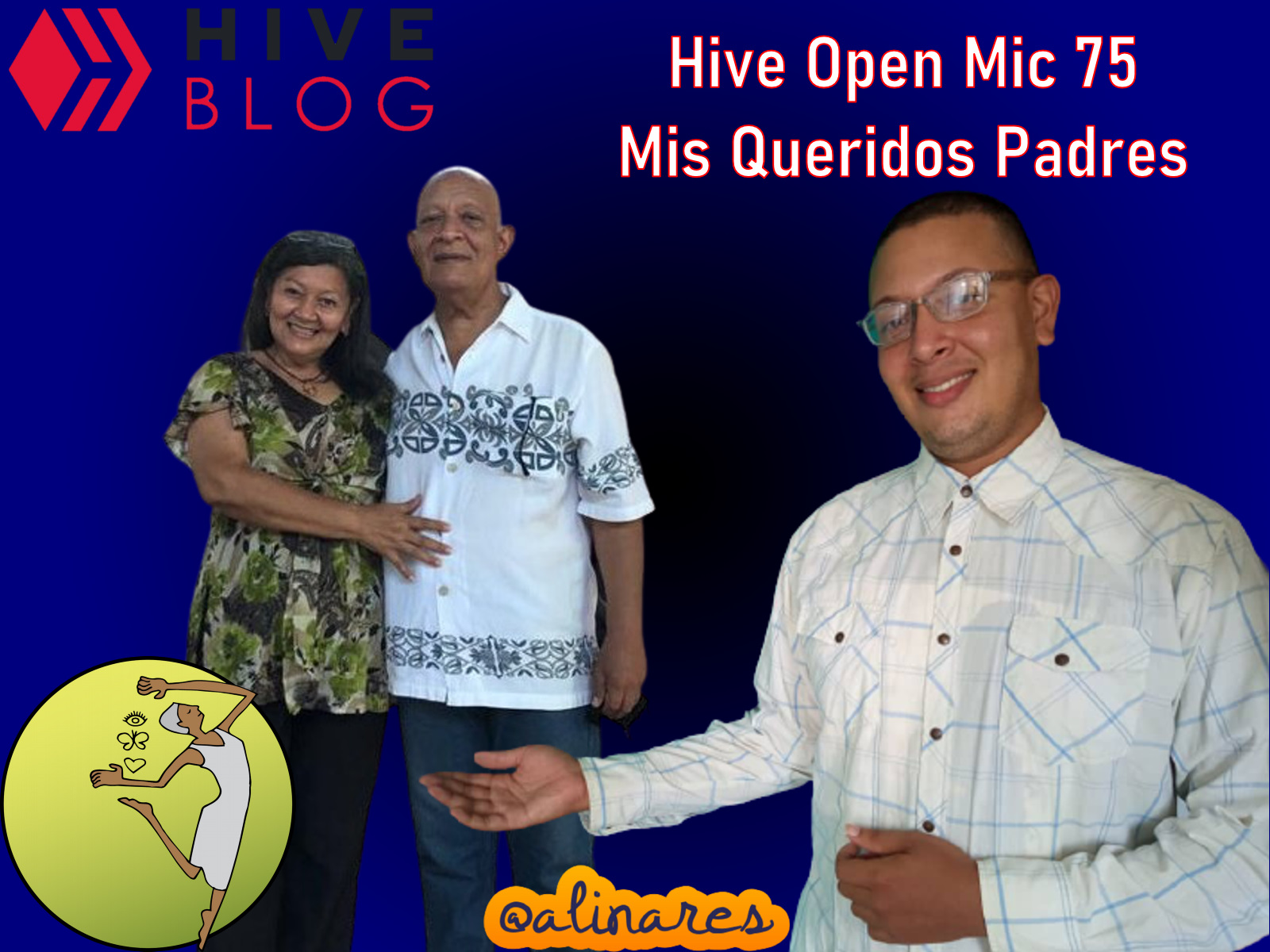 Saludos amigos de Hive Open Mic, para esta semana 75, el tema propuesto por la siempre muy querida @reinamalinda es Madurez Digna. Para mi, una gran parte de mi familia, representa este tema de maravilla, puedo contar siempre con el apoyo de mis tíos y primos de la misma forma que ellos pueden contar con el mío, pero en especial la madurez digna me hace pensar concretamente en mis Padres, que siempre han sido mi ejemplo a seguir tanto en la vida como en lo vocacional.
En honor a ellos decidí dedicarles mi canto en esta ocasión, de verdad espero que mis sentimientos les lleguen a través de el. Para la realización del video conté con el apoyo de mis tíos @osomeltrozo y @dealtokilate, quienes sin dudarlo ni un solo segundo se pusieron a disposición para que este proyecto fuese posible.
El Canto seleccionado se trata de "Mis Queridos Padres" de Simón León, lanzada en su álbum Con la Bendición de Dios del año 2017. Todas las imágenes utilizadas son de nuestra galería personal y relatan diferentes etapas de nuestra vida familiar, humildemente espero que sea del agrado de todos y de antemano les agradezco por mirarlo, Dios los bendiga y les deseo el mayor de los éxitos, hasta la próxima.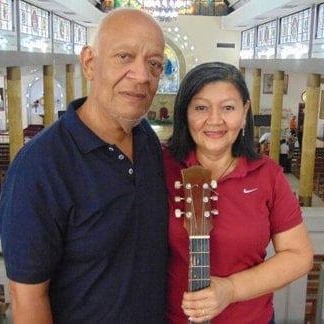 Greetings Hive Open Mic friends, for this week 75, the theme proposed by the always very dear @reinamalinda is Digna Maturity. For me, a large part of my family, represents this theme wonderfully, I can always count on the support of my uncles and cousins ​​in the same way that they can count on mine, but especially dignified maturity makes me think specifically of my parents, who have always been my example to follow both in life and in vocation.
In honor of them I decided to dedicate my song to them on this occasion, I really hope that my feelings come to them through it. For the making of the video I had the support of my uncles @osomeltrozo and @dealtokilate, who without hesitation for a single second made themselves available to make this project possible.
The selected song is about "My Dear Parents" by Simón León, released on his album With the Blessing of God of the year 2017. All the images used are from our personal gallery and relate different stages of our family life, I humbly hope that it is to everyone's liking and in advance I thank you for looking at it, God bless you and I wish you the best of success, until next time.


¿A quién le debo la vida? ¿A qué le debo los años?
¿Con quién comparto mis triunfos y también mis fracasos?
Los que me aman de forma incondicional y a pesar de mis fallas siempre ahí estarán
Esos son ustedes mis queridos papás

Porque son mi soporte, mi fuerza, mi guía y mi dirección,
En quien puedo confiar si me siento mal
Porque cada consejo, regaño o halago nunca los olvido,
Siempre los llevo conmigo como una bendición
Gracias por quererme mis queridos padres,
Los amo de corazón

Los que me aman de forma incondicional y a pesar de mis fallas siempre ahí estarán
Esos son ustedes mis queridos papás

Porque son mi soporte, mi fuerza, mi guía y mi dirección,
En quien puedo confiar si me siento mal
Porque cada consejo, regaño o halago nunca los olvido,
Siempre los llevo conmigo como una bendición
Gracias por quererme mis queridos padres,
Los amo de corazón

Who do I owe my life to? To what do I owe the years?
With whom do I share my triumphs and also my failures?
Those who love me unconditionally and despite my failures will always be there
Those are you my dear dads
Because they are my support, my strength, my guide and my direction,
Who can I trust if I feel bad
Because every tip, scold or compliment I never forget them,
I always carry them with me as a blessing
Thank you for loving me my dear parents,
I love you from my heart
Those who love me unconditionally and despite my failures will always be there
Those are you my dear dads
Because they are my support, my strength, my guide and my direction,
Who can I trust if I feel bad
Because every advice, scold or compliment I never forget,
I always carry them with me as a blessing
Thank you for loving me my dear parents,
I love you from my heart