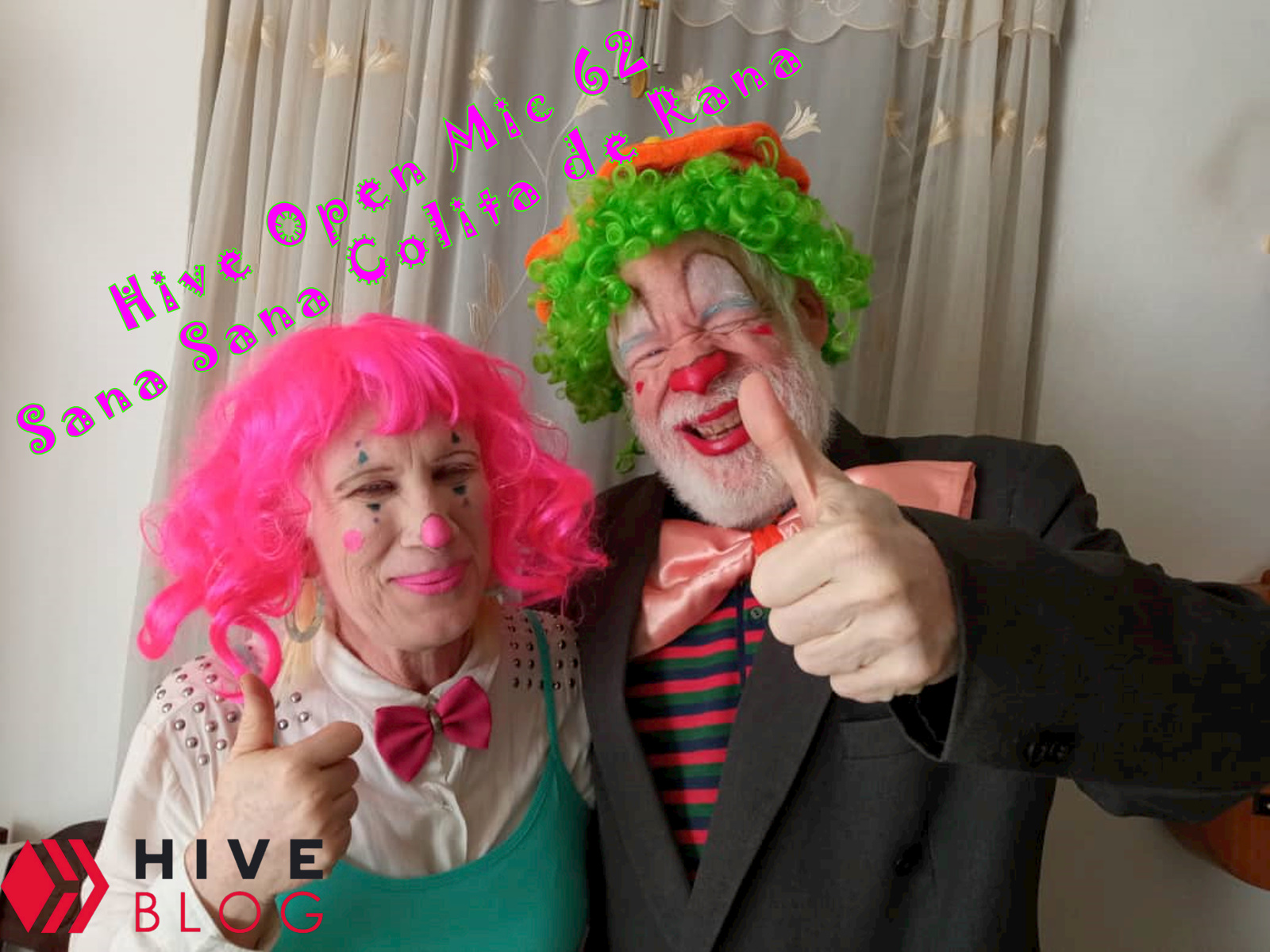 Hola amigos de Hive Open Mic, en esta semana número 62 y bajo la temática "Canción Sanadora" es para mi un deleite, ya que viniendo de mi hermosa y numerosa familia donde siempre y desde muy pequeña he vivenciado experiencias inolvidables bajo la compañía y formación de mis hermanos mayores a quienes agradezco la persona que soy hoy día, ya que con ellos conocí y di mis primeros pasos en la música, en el canto, en el teatro, en las danzas y hasta un poco en títeres. Sin olvidar los valores que nos heredaron nuestros padres Carlos Linares y Ana Elena Torres de Linares quienes nos levantaron en la fe, en el amor, en la unión, en la solidaridad y en el trabajo en equipo; a consecuencia de todo esto escogí como profesión, dedicarme a la educación y hoy en día me desempeño como especialista en música en una hermosa escuela de mi bella Venezuela.
Hello friends of Hive Open Mic, this week number 62 and under the theme "Healing Song" is for me a delight, since coming from my beautiful and large family where always and from a very young age I have experienced unforgettable experiences under the company and training of my older brothers to whom I thank the person I am today, since with them I met and took my first steps in music, in singing, in theater, in dances and even a little in puppetry. Without forgetting the values ​​that our parents Carlos Linares and Ana Elena Torres de Linares inherited us, who raised us up in faith, in love, in union, in solidarity and in teamwork; As a result of all this, I chose as a profession to dedicate myself to education and today I work as a music specialist in a beautiful school in my beautiful Venezuela.
Espero disfruten este tema, titulado "Sana Sana Colita de Rana" popularizado por las payasitas Nifunifa entre los años 80 y 90, quienes deleitaron y alegraron muchos corazones de los infantes de la época, me agradó este tema porque creo fervientemente de que el sonido, la música y la poesía unidas logran efectos en los seres humanos y sumado a la fe y la energía que uno deposita pueden lograr sanar tanto física como emocionalmente a todo aquel que la escuche y desde muy chiquitos los primeros que nos enseñan esta creencia son nuestros padres, que como bien los llamaba en una de sus canciones mi hermano Carlos Linares "Nuestros Dioses Terrenos". En medio de caricias, abrazos y canciones nos hacían sentir sanados y en confianza. Espero les guste, fue hecho con mucho amor y creatividad, sumando un poco de todo en mi aprendizaje de vida para llevar el mensaje.
I hope you enjoy this song, entitled "Sana Sana Colita de Rana" popularized by the Nifunifa clowns between the 80s and 90s, who delighted and cheered many hearts of the infants of the time, I liked this song because I fervently believe that the sound, music and poetry together achieve effects on human beings and added to the faith and energy that one deposits they can heal both physically and emotionally everyone who hears it and from a very young age the first to teach us this belief are our parents , that as well my brother Carlos Linares called them in one of his songs "Our Earth Gods". In the midst of caresses, hugs and songs they made us feel healed and confident. I hope you like it, it was done with a lot of love and creativity, adding a little of everything in my life learning to carry the message.
Sana sana colita de rana
Cinco palabras que dirá mamá
Cinco palabras mágicas
Si no te han resultado
Es porque sin ganas
Han sido pronunciadas

Sana sana
Colita de rana
Si no sanas hoy
Sanarás mañana (bis)

Si me doy un golpecito
Mamá me soba diciendo
Tú te la pasas corriendo
Ven y te doy un besito y sanaras en un momentito

Sana sana
Colita de rana
Si no sanas hoy
Sanarás mañana (bis)

//////////////////////////////////////////////////////////////////////////////////////////////////////

heal heal frog tail
Five words that mom will say
Five magic words
If they have not worked for you
It is because without desire
Have been pronounced

heal heal
Frog tail
If you don't heal today
You will heal tomorrow (bis)

If I tap myself
Mom rubs me saying
You spend it running
Come and I'll give you a little kiss and you'll heal in a little while

heal heal
Frog tail
If you don't heal today
You will heal tomorrow (bis)